New fiction books added daily through mid-December, 2023. Click the covers to purchase.
Saturday, November 4, 2023
JUMP TO NONFICTION -|||-  JUMP TO BOOKS FOR YOUNG READERS  
 -|||- JUMP TO HGG HOME PAGE  -|||-
==========================
FICTION / CONTEMPORARY / FANTASY / MAGICAL REALISM
Across Both Sides of the Mirror
By Bianca Pensy Aba
320 pages
Available in paperback and eBook
NOVA feels like she has nothing to show for her almost three decades on Earth. She works a job she only tolerates. Her friends are both doing better than her in their romantic and professional lives. She has not spoken to her parents in years. When she purchases a stunning mirror at an antiques shop, her reality is turned upside down Across Both Sides of the Mirror. She finds an opportunity to get everything that she has ever wanted...but there is a cost for it. Will Nova accept what the mirror offers her, or will she choose to fight for her reality?
===========================
FICTION / HISPANIC AMERICAN LITERATURE / FAMILY LIFE
By Alma García
455 pages
Available in paperback and eBook
In the border city of El Paso, Texas, two guardedly neighboring families have plunged headlong into a harrowing week. Rose Marie DuPre, wife and mother, has abandoned her family. On the doorstep of the Gonzales home, long-lost rebel Inez appears. As Rose Marie's husband, Huck (manager of a maquiladora), and Inez's brother, Jerry (a college professor), struggle separately with the new shape of their worlds, Lourdes, the Mexican maid who works in both homes, finds herself entangled in the lives of her employers, even as she grapples with a teenage daughter who only has eyes for el otro lado—life, American style.
All That Rises is about secrets, lies, border politics, and discovering where you belong—within a family, as well as in the world beyond. It is a novel for the times we live in, set in a place many people know only from the news.
===========================
FICTION / MYSTERY / ROMANTIC SUSPENSE / THRILLER
By Marlene M. Bell
Stolen Obsession, January 12, 2018, 294 pages. Visit the Lone Star Lit Blitz Page.
Spent Identity, November 18, 2019, 378 pages. Visit the Lone Star Lit Tour Page.
Scattered Legacy, October 6, 2021, 352 pages.Visit the Lone Star Lit Tour Page.
Copper Waters, October 7, 2022, 342 pages. Visit the Lone Star Lit Tour Page.
Available in paperback and eBook
NYC antiquities valuator Annalisse Drury and Greek magnate Alec Zavos go on an extended thrill ride as they unravel and endure international murder plots and personal loss. From Greece to New Zealand and destinations in-between, their relationship hits highs and lows along the way. For readers who enjoy twisty mysteries and puzzles to uncover the villain.
 
==========================
FICTION / COZY MYSTERY / CULINARY MYSTERY / WOMEN SLEUTHS
By Amber Royer
Available in hardcover, paperback, and eBook
Grand Openings Can Be Murder, February 2, 2021, 270 pages. Visit the Lone Star Lit Tour Page.
70% Dark Intentions, July 20, 2021, 266 pages. Visit the Lone Star Lit Blitz Page.
Out of Temper, February 1, 2022, 278 pages. Visit the Lone Star Lit Tour Page.
A Shot in the 80% Dark, July 15, 2022, 285 pages. Visit the Lone Star Lit Blitz Page.
A Study in Chocolate, January 17, 2023, 277 pages. Visit the Lone Star Lit Tour Page.
Something Borrowed, Something 90% Dark, September 12, 2023, 301 pages. Visit the Lone Star Lit Tour Page.
Felicity Koerber has returned to her home town of Galveston, Texas to open a bean to bar chocolate shop. She's living with her Aunt Naomi and her pet lop-eared bunny, Knightley, moving from one house to another as her aunt repairs and flips them. Once a massage therapist, she now finds herself making people feel better by having them taste chocolates made from beans from around the world. She also solves the occasional murder while deciding how much romance she wants to let into her life.
==========================
FICTION / RURAL FICTION / SMALL TOWN / WESTERN
By Loren C. Steffy
Stoney Creek Publishing
304 pages
Available in hardcover, paperback, eBook
Visit the Lone Star Lit Tour Page
In a small West Texas town on the cusp of the new millennium, a lifelong cowboy wonders if a new semiconductor plant will ensure a future for his son or eliminate the only way of life he's ever known.
The Big Empty, the debut novel from longtime journalist and nonfiction author Loren C. Steffy, combines a sweeping appreciation for history and the struggles of small-town America with an examination of technology and the social and economic changes that come over time. The paperback edition includes a new afterword that examines the book's themes and how they are playing out in Texas today.
===========================
FICTION / MYSTERY / COZY MYSTERY
The Black Orchid Enterprise Mysteries
By M.R. Dimond
Birth of the Black Orchids, November 27, 2021, 162 pages
The Sphynx Who Stole Christmas, December 4, 2022, 192 pages
Family Matters: Lies Across Texas, June 2, 2023, 218 pages
Rained Out and Other Texas Holiday Disasters, November 3, 2023, 152 pages
Available in paperback and eBook
Millennials on the Case: After earning multiple degrees and certifications, Johnny Ly, Dianne Cortez, and JD Thompson suspected the American Dream was not within their reach. So they quit high-powered jobs and moved to an old mansion in a small Central Texas town. Besides saving all the local stray cats, they thought their chief problem would be earning livings as a veterinarian, accountant, lawyer, and ABBA tribute band, but they keep stumbling over mysteries that threaten them and those close to them.
==========================
FICTION / DYSTOPIAN TEXAS / THRILLER
By Lori Ann Stephens
Moonflower Publishing
335 pages
Available in audiobook, hardcover (UK), and paperback (US)
Visit the Lone Star Lit Tour Page
In the new Republic of Texas, guns are the law and nothing is forgiven.
Bluebonnet Andrews is on the run across the Republic of Texas. An accident with a gun killed her best friend, but everyone in the town of Blessing thinks it was murder. Now, she has no choice but to run. In Texas, murder is punishable by death.
On the road she meets Jet, a pregnant young woman just as determined as Blue to get out of Texas before she's caught and arrested. Even if Blue and Jet reach the wall, they face armed vigilantes who guard the border with murderous intensity. No one is allowed in or out of the Republic alive.  But some things are worth dying for.
===========================
FICTION / NAUTICAL ADVENTURE / HISTORICAL FICTION
By David L. Nichols
Moonflower Press
313 pages
Available in paperback
Visit the Lone Star Lit Tour Page
To combat Napoleon's increasing interest in the Caribbean and help pressure France to sell New Orleans to America, Vice-President Jefferson enlists the aid of friend and naval hero Captain Jacob May. He asks Captain May to wage a clandestine war against the French in the Caribbean but not as part of the US navy, as pirates. To accomplish this, Captain May uses the cutting-edge technology of 1799. Captain May molds his crew into the Brotherhood of Pandora and gives Jefferson chaos in the Caribbean. There is a slight twist to the story that sets it apart from other novels of this genre; two female characters masquerading as able-bodied seamen. Their story and masquerade are critical to the plot.
===========================
FICTION / SUSPENSE / THRILLER / ESPIONAGE
By L. Russell Records
Spies Like Us, January 16, 2022, 408 pages
The Zurich Conspiracy, May 3, 2021, 397 pages
Commander Calloway, November 23, 2021, 345 pages
The Santorini Event, November 2, 2022, 340 pages
Available in hardback, paperback and eBook
A Texas businessman, Kirby Calloway who is working in Paris and Nigeria teams up with the CIA and FBI to bring down international criminal conspiracies. His two sons, Ethan and Morgan are drawn into the fray as the cabal retaliates against the Calloways.
==========================
FICTION / HOLIDAY / NOVELETTE
By Tiffany Sunday
Tilton House Press
50 pages
Available in paperback
**FREE GIFT WITH PURCHASE BEFORE 12/10/23**
Standing outside the Seagull Cafe, Nicole recalls moving halfway across the country to Woods Hole, Massachusetts, to start her life over. She can't believe that she is the owner of the cafe, which consumes all of her time. When Theo, a scientist from one of the marine labs, asks her out, Nicole is surprised. Unbelievably, Nicole finds herself falling for him. Their relationship triggers painful memories of her past and childhood. Nicole becomes immobilized by fear, which impacts the café and her relationship with Theo, causing concern among her friends. Two weeks before Christmas, a mysterious woman visits the café, forcing Nicole to confront her past or risk losing the café and herself.
Will Nicole overcome her fear and rediscover the joys of Christmas?
===========================
FICTION / LGBTQ+ / ROMANCE
By RB Bartels
Imaginink Press
300 pages
Available in paperback and eBook
Brody had to escape. Between his mother and the family preacher, all he heard was about the evils of the world and how liberals were bad for the country. He was gay, and hoped a new life in Fort Worth would give him a chance to explore that lifestyle.
Gage lost his lover to suicide and moved to Fort Worth with his best friend Terri. He was gay, and she was fine with that. The new city would let him recover in an environment that held no memories.
When Brody admitted to his mother that he was gay, the intervention challenged everyone. Could Brody escape the clutches of his mother and the preacher? Could Gage ever get his Brody back?
===========================
FICTION / COZY MYSTERY / SWEET ROMANCE
By Kimberly Fish
Fish Tales
Available in paperback, eBook
Sweet Comfort, January 21, 2023, 309 pages. Visit the Lone Star Lit Tour Page.
Finding Comfort, September 1, 2023, 322 pages. Visit the Lone Star Lit Tour Page.
This trilogy spans a year in the life of Gloria Bachman, a retired banker and newcomer to Comfort. She discovers new friendships, younger women she mentors, and an opportunity to invest in a chocolate shop -- which opens doors to exciting opportunities. A successful businessman from Dallas renovates buildings in Comfort, which bring them into a mix of connections and a sweet, later in life romance.
===========================
FICTION / HUMOROUS FICTION / ADVENTURE
Confessions of a Knight Errant
By Gretchen McCullough
Cune Press
240 pages
Available in paperback and eBook
Visit the Lone Star Lit Tour Page.
A comedic, picaresque novel in the tradition of Don Quixote with a flamboyant cast of characters
Dr. Gary Watson is the picaro, a radical environmentalist and wannabe novelist who has been accused of masterminding a computer hack that wiped out the files of a major publishing company. His Sancho Panza is Kharalombos, a fat, gluttonous Greek dancing teacher, who is wanted by the secret police for cavorting with the daughter of the Big Man of Egypt. Self-preservation necessitates a hurried journey to the refuge of a girls' camp in rural Texas. Then a body turns up nearby that is connected to Middle East antiquities, and they are on the run once more.
===========================
FICTION / SCIENCE FICTION / DYSTOPIAN / STEAMPUNK
Conquergood & the Center of the Intelligible Mystery of Being
By CG Fewston
Stoney Creek Publishing
381 pages
Available in paperback and eBook
Visit the Lone Star Lit Tour Page beginning December 11, 2023.
One of resilience and transformation, Conquergood's life-changing discovery explores the depths of family, memory, love, and the mysteries that lie at the heart of the universe. In 2183, Jerome Conquergood is an outcast roaming the abandoned and crumbling skyscrapers of Old York City outside the Korporation's seductive and dizzying headquarters, a post-apocalyptic security-city for the mega-rich. Despite his hatred for the techno-optimism and the Korporation, Conquergood is compelled to save his mysterious twin brother Vincent by joining the Korporation, a mega-corporate and governmental entity in a world oppressed to peace.
===========================
FICTION / MYSTERY / HUMOR
The Covey Jencks Mysteries Series
By Shelton Williams
KDP
Available in paperback, audio book, and eBook
Covey Jencks (Covey Jencks Mysteries, Book 1), August 28, 2019, 195 pages. Covey Jencks is an amateur detective novel set in West Texas and featuring an interracial couple, Covey Jencks and JayJay Qualls.
Covey and JayJay Get Educated (Covey Jencks Mysteries, Book 2) September 4, 2019, 264 pages. Covey and JayJay investigate a triple murder and stumble into a political conspiracy. Visit the Lone Star Lit Tour Page.
The Chinese Murder of Edward Watts (Covey Jencks Mysteries, Book 3), December 8, 2020, 233 pages. Covey and JayJay must navigate through a political uproar while investigating a possible spy ring, suspected Chinese gangsters, and an active ghost. Visit the Lone Star Lit Tour Page.
The Covey Jencks Mysteries: Love and Murder Deep in the Heart of Texas (Omnibus Edition), February 7, 2022, 438 pages. Visit the Lone Star Lit Tour Page.
===========================
FICTION / WOMEN'S FICTION / HOLIDAY / NOVELLA
By Kimberly Packard
Abalos Publishing
48 pages
Available in eBook
Callie Yates grew up the day her mother left. It was never easy caring for her agoraphobic father and trying to give her three teenage siblings the childhood she never had. But when she learns the store where she works is closing after the holidays, Callie is forced to make a decision. Will she be honest with her family, or give them one final Merry Christmas?
===========================
Click the covers to purchase.
===========================
FICTION / HARD-BOILED CRIME / CRIME ACTION & ADVENTURE / CRIME MODERN WESTERN
By Jim Nesbitt
The Last Second Chance: An Ed Burch Novel, February 27, 2016, 235 pages
The Right Wrong Number: An Ed Burch Novel, February 1, 2017, 306 pages
The Best Lousy Choice: An Ed Burch Novel, July 7, 2019, 347 pages
The Dead Certain Doubt: An Ed Burch Novel, February 28, 2022, 306 pages
Available in hardback, paperback and eBook
Ed Earl Burch is a cashiered Dallas vice and homicide detective, an ex-jock with wrecked knees, a wounded liver, and a guilt-ravaged soul. Smart, tough, witty, and profane, he's the shamus in four hard-boiled Texas crime thrillers set in West Texas and northern Mexico, harsh yet starkly beautiful country that is the perfect setting for tales of revenge and redemption with a memorable cast of lethal characters: a half-mad drug lord who killed Burch's partner and practices Aztec heart sacrifice; an ex-lover who wants Burch to kill her financier husband and grab cash and diamonds he stole from the mob; a barn burner who kills a war hero and wealthy rancher targeted by developers who want his land; a hardened, gunrunning granddaughter Burch is hired to save from cartel killers. Some are a man-hunter's prey, others are clients, most want Burch dead. But he's a hard man to kill.
==========================
FICITON / GHOST STORY / CONTEMPORARY SHORT STORY / ACTION-ADVENTURE ROMANCE
By Jan Sikes
Rijan Publishing
126 pages
Available in paperback, eBook, audiobook
What's the point in having it all when you have no one to share it with? Brandon Miller has everything—except a commitment from the woman he loves. Angela Cooper has deep scars from a previous marriage. She's not interested in a do-over with Brandon or anyone. Yet, he arranges a romantic getaway to the historic Harbor Pointe Inn, where he plans to propose. Angela's got her camera in hand and ghosts on her mind, but they arrive to find a much more tangible horror. Accident or foul play? Angela becomes the next target, and when suspects can be worldly or otherworldly, danger and secrets lurk everywhere. Poised at the perilous edge of too late, Angela and Brandon face the fight of their lives.
===========================
FICTION / ROMANTIC SUSPENSE / CHRISTIAN FICTION
By DiAnn Mills
Tyndale House Publishers
352 pages
Available in hardcover, library binding, audio book, paperback, eBook
Visit the Lone Star Lit Tour Page
For the past five years, FBI Special Agent Risa Jacobs has worked in the Violent Crimes Against Children division of the Houston FBI. She's never had reason to believe there's a target on her back . . . until now. For fans of romantic suspense comes a heart-pounding thriller about loss, betrayal, and finding the strength to trust again. Romance, Suspense, and Adventure - DiAnn Mills delivers all three in FACING THE ENEMY.
===========================
FICTION / WOMEN'S FICTION / CONTEMPORARY WESTERN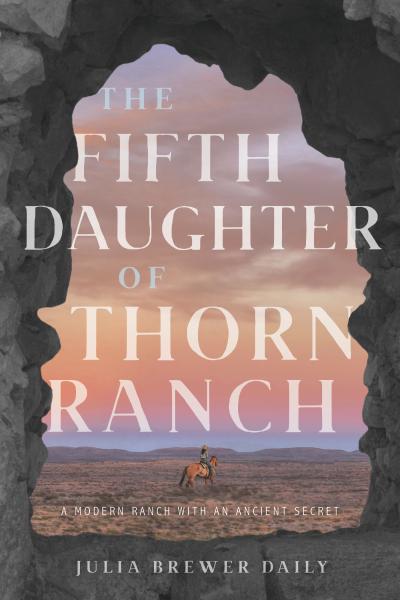 The Fifth Daughter of Thorn Ranch
By Julia Brewer Daily
Admission Press, Inc.
313 pages
Available in hardcover, audio book, paperback, eBook
Visit the Lone Star Lit Tour Page
Emma Rosales is the heiress of the largest ranch in Texas—The Thorn. All the responsibilities of managing a million acres now fall into her fifth-generation hands. A task Emma could handle with her eyes closed…if The Thorn were any ordinary property. The Thorn is home to many things. Clear, cloudless skies. Miles of desert scrub and craggy mountains. A quiet disrupted only by whispers of the wind. And an ancient web of secrets won't let Emma out alive without a fight. The Fifth Daughter of Thorn Ranch is a family saga as large as the state of Texas.
===========================
FICTION / ART HISTORICAL FICTION / ESPIONAGE THRILLER
For the Minds and Wills of Men
By Jeff Lanier
Boyle & Dalton
310 pages
Available in hardcover, paperback, eBook
Click for Lone Star Lit Review
Click to visit Lone Star Lit Tour Page
A gripping, historical art mystery set in 1950s cold war Manhattan, a story of art, love, and espionage. While recovering a stolen Jackson Pollock for a wealthy client, art insurer Will Oxley falls for the client's daughter, Liz Bower, who leads him deep into the rebellious and seductive world of the abstract expressionist painters. But when Will learns the painting⁠—and Liz⁠—may be hiding communist secrets better left hidden, he finds himself torn between exposing the girl he loves or risking his life by trusting her instead. Realizing nothing is as it seems, Will is caught between communist espionage, secret government programs, and the grip of cold war fear, suspicion, and betrayal where trust is all he has left …
===========================
FICTION / HISTORICAL FICTION
By Max L. Knight
Wild Lark Books
210 pages
Available in hardcover, paperback, eBook
Visit the Lone Star Lit Tour Page
The 1836 siege and battle as well as current efforts to restore Alamo Plaza to hallowed ground and create a world-class attraction unfold as an old man tries to make sense of his memories, dreams, and perceived outreach by the dead whose souls cry out for inclusion and recognition. Beyond the myth and legend are their stories. Ghostly Bugles is a fictional re-creation of the Alamo story, rich in historical detail, with a unique paranormal element. The dual timelines balance our understanding of this world-renowned event and provide new perspective for the courage and sacrifice of everyone involved - Texian and Tejano defenders, and Mexican soldiers.
===========================
FICTION / WOMEN'S FICTION / HISTORICAL FICTION / WWII FICTION
By Lorraine Heath
William Morrow
323 pages
Available in hardcover, audio book, paperback, eBook
When a civilian flight school in a small Texas town begins training RAF pilots, women do their part, serving as flight instructors, flight simulator operators, and in other crucial roles to bring a victorious end to the conflict, pouring all their energy into preparing the young cadets to take to the skies and defeat the dangers that await. Lives from both sides of the Atlantic will be forever changed by love and loss...
===========================
FICTION / HISTORICAL ROMANCE / WESTERN ROMANCE
The Hangman's Daughters Series
By Linda Broday
Severn House
Available in hardcover, paperback, library binding, eBook
Winning Maura's Heart, March 7, 2023, 256 pages. Visit the Lone Star Lit Tour Page.
Courting Miss Emma, November 7, 2023, 316 pages. Visit the Lone Star Lit Tour Page. (Begins 11/7/23)
Run out of San Antonio for being the hangman's daughters, sisters Maura and Emma Taggart take the orphans and set up an orphanage in an abandoned Spanish mission. They encounter a multitude of problems--attacks by outlaws, a greedy rancher who tries to take their land. As they face each new threat, they find love with good, honorable men.
===========================
FICTION / ROMANCE / CHRISTIAN / INSPIRATIONAL
Humble Blessings Series
By Pamela Desmond Wright
Love Inspired
Available in paperback, eBook
Finding Her Amish Home, June 28, 2022, 224 pages.
The Amish Bachelor's Bride, January 24, 2023, 224 pages.
Nestled amidst the rolling hills and fertile farmlands of Humble, Wisconsin, lies a small and tight-knit Amish community, a haven of simplicity and warmth. In this tranquil corner of the world, the Amish of Humble have carved out a life that echoes with the values of tradition, family, and faith.
===========================
===========================
Click the covers to purchase.
===========================
FICTION / LITERARY / FAMILY SAGA / SMALL TOWN / RURAL 
Jackson's Pond, Texas--The Series
By Teddy Jones
MidTown Publishing
Jackson's Pond, Texas, (#1), October, 2013, 252 pages, available in paperback, and eBook. Visit the Lone Star Lit Review page.
Slanted Light, (#2), August, 2020, 263 pages, available in hardcover, paperback, and eBook. Visit the Lone Star Lit Tour page.
Making it Home, (#3) July, 2021, 275 pages, available in hardcover, paperback, and eBook. Visit the Lone Star Lit Tour page.
Marva Cope, (#4), February 25, 2023, 281 pages, available in hardcover, paperback, and eBook. Visit the Lone Star Lit Tour page.

In Jackson's Pond, Texas, seventy-four-year-old Willa Jackson sets out to maintain her independence and fully realize her artistic talent. Her daughter attempts to take charge of Willa, although her hands are full of her own problems. Willa's past in Jackson's Pond, the town named for the pond on their ranch, provides a backdrop for her determination to secure her future and her family's as she follows her creative heart. In Slanted Light, Claire Havlicek, Willa's granddaughter, collapses under the weight of threats to her thirteen-year marriage, her children, her two primary care clinics, and the family ranch. When Claire admits her limits, her family helps her learn that being human, weaknesses and all, can be the source of strength and joy. In Making It Home, fifty-five-year-old Melanie Jackson Banks encounters racism, intolerance, and violence both in her family's distant past and in current day Jackson's Pond. She leads family and community efforts to create reconciliation for past wrongs and also to demonstrate strength and defiance in the face of vandalism, cross-burning, domestic violence, threats to Jackson Ranch's operation, and kidnapping. In the midst of this stormy period, she finds allies in her mother's long-time companion, Robert Stanley; her mother, Willa Jackson; her daughter Claire Havlicek; and many others. Marva Cope brings new elements to tJacson's Pond. Marva arrives as the new postmaster, bringing with her a lifetime of hesitancy to open herself to others. With a newfound courage of trusting others as friends, she reconnects with her daughter, and a college dorm-mate she had deserted in years past. In Jackson's Pond, she finds the ability to consider what to do with the rest of her life.
===========================
FICTION / LITERARY FICTION
THE JOURNEY HOME SERIES
By Wanda Bahan Stirrock
Honeysuckle Sippin', June 16, 2016, 177 pgs.
Honeysuckle Longings, August 17, 2017, 162 pgs.
Honeysuckle Memories, September 10, 2018, 168 pgs.
Available in paperback and eBook
When twelve year old Brenda Kay goes to live with grandparents in Turney, Texas after her mother's death in 1953 she expects the worst. After all, loved ones tend to die when she isn't looking. But Turney becomes a series of surprises, from a boy who seems to read her thoughts, to a girl who smiles through her handicaps, to a perceptive young "lady of the evening" who becomes Brenda Kay's friend. Finally settled for the first time in her life, daddy turns life upside down. Off to Houston, a new mother, and a world of anger, pain, heartache and confusion. Now in her sixties, Brenda Kay wonders how she will go on after the sudden loss of her beloved husband - does she really want to? After deciding to make a pilgrimage back to Turney, Texas she finds herself on an unexpected trail of discovery.
===========================
FICTION / CHRISTIAN ROMANCE / SUSPENSE
By April Nunn Coker
The Keeper, February 28, 2019, 323 pgs.
Keeper II: The Storm, August 9, 2019, 265 pgs.
Keeper III: Blackout, June 4, 2023, 304 pgs.
Available in paperback and eBook
The Keeper series is Christian romantic suspense centered around a group of night zookeepers who find themselves in danger when strange things occur at the zoo. In The Keeper, single mother Jolie meets and falls in love with Cade, hoping he is the father figure her daughter needs. When a death at the zoo shatters her confidence and sense of security, she leaves the zoo, only to return to discover who the killer is. In Keeper II: The Storm, a deranged zookeeper performs experiments on animals while a tornado threatens visitors and keepers and sets animals loose. Keeper III: Blackout focuses on Emmalee, in love with photographer Elliott and threatened by a former boyfriend. She must also navigate work during power blackouts.
===========================
FICTION / ROMANCE / GENERAL FICTION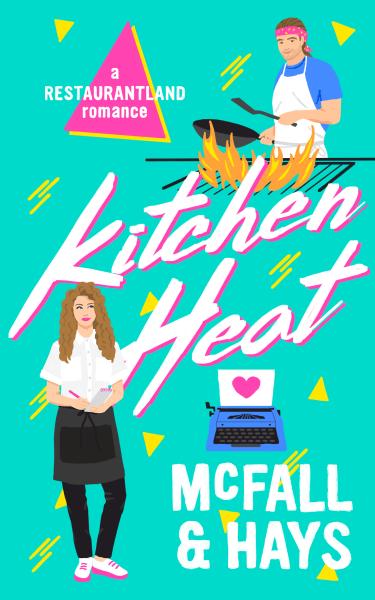 Kitchen Heat: A Restaurantland Romance
By Kathleen McFall & Clark Hays
Pumpjack Press
330 pages
Available in paperback and eBook
A waitress and chef, both newly divorced, struggle to mend their broken hearts and find love again. Crackling with offbeat humor and set in a funky restaurant in the 1990s, the novel features a colorful cast of customers, servers, cooks and dishwashers who regularly fall in and out of love (and bed). 
"A fun and flirty romance, left my heart full of hope and my stomach yearning for a Chef Clay brunch special." 
===========================
FICTION / WOMEN'S FICTION / SOUTHERN FICTION / FAMILY SAGA
By Julia Brewer Daily
Admission Press, Inc.
326 pages
Available in hardcover, paperback, audiobook, and eBook
Visit the Lone Star Lit Tour Page
It is 1966. Three young unwed women meet at a maternity home in New Orleans to relinquish their babies for adoption and return home as if nothing transpired. Twenty-five years later, they are brought back together by a blackmailer who threatens to expose their secrets--all the way to the White House.
===========================
FICTION / SCIENCE FICTION / THRILLER
By Colin Holmes
CamCat Books
320 pages
Available in hardcover, paperback, audiobook, and eBook
Visit the Lone Star Lit Tour Page
After 35 years of living on the Moon, cranky old oxygen farmer Millennium Harrison has stumbled onto a hidden facility with a radiation leak and a deadly secret. Mil's discovery leads to the death of a young astronaut, sabotage, murder, and cover-ups that may go all the way to the space agency's Chief Administrator. Unfortunately, she happens to be Mil's estranged daughter, busy trying to secure her own legacy — the first international mission to Mars. With time ticking down to the launch, enemies, friends, and even family scramble to ensure the truth doesn't come out and hide a deadly scheme that may possibly destroy the moon and eradicate all life on Earth. It seems humanity's only hope is a cantankerous guy who never really liked those people in the first place.
===========================
FICTION / ROMANCE / ANTHOLOGY / OWN VOICES
Pasko Na, My Love: A Holiday Anthology
By Maida Malby, Elle Cruz, Maan Gabriel, Mia Hopkins, Sarah Smith, and Tif Marcelo
EOT Publications
376 pages
Available in paperback and eBook
Family, heart, and a Merry Christmas Happily Ever After. 'Twas the night before Christmas, and all 'round Hacienda Luz bustled in celebration of Natividad Luz Moore's 100th birthday.
A Filipino American woman of courage, strength, and heart, Lola Naty has touched the lives of many. Celebrities and politicians make merry, fine dresses and barong Tagalogs shimmer, and food and drink flow freely. And it's all to honor family, tradition, and the very essence of that thing called love. While Filipino ballads fill the chilly Northern California air, hearts throb and passions ignite as six remarkable couples find love in all the right—or wrong—places.
===========================
FICTION / MAGICAL REALISM / FAIRY TALE FANTASY / MYTHICAL CREATURES
By Michael Scott Clifton
Book Liftoff
310 pages
Available in paperback and eBook
Visit the Lone Star Lit Tour Page
Move Over Tinker Bell, There's A New Fairy In Town!
Ben Hasting's world is turned upside down when Pringle, a six-inch forest prawn, zooms into his life. Armed with a supercharged attitude and a pouchful of fairy dust, Pringle saves Ben from a vengeful Russian mobster and a demented HOA president. But things really get out of hand when Pringle begins to grow larger, and with it, her feelings for Ben.
===========================
FICTION / LGBTQ+ / ROMANCE
By RB Bartels
Imaginink Press
357 pages
Available in paperback and eBook
For Trevor, being away from home for the first time was difficult enough. Add being gay and completely inexperienced and the difficulty jumps a notch. Top it off with being disowned by your family and being uncomfortable in new situations, and life seems impossible. Then the attack happened.
For Philip, recovering from a breakup was hard, and a good reason to swear off relationships. Counseling other LGBTQ individuals through their struggles was rewarding, but practicing what you preached was a challenge. Then a threat from years ago came roaring back.
Given Trevor's inexperience and Philip's aversion to relationships, how could these two possibly get together?
===========================
FICTION / HISPANIC AMERICAN / POLITICAL
By Bruce Clavey
Available in paperback, eBook
To the Republic, Book One, October 25, 2020, 394 pages. Visit the Lone Star Lit Tour Page.
To the Republic, Book Two, December 8, 2022, 386 pages. 
An action series in a literary wrapper, To the Republic blends today's headlines with history at America's vibrant border with Mexico. Untangling the lines that segregate the sector into travel hotspots, cartel plazas, and disparate life zones, the fictional saga traces a spark that flies into the tinder of everyday living in the region and ignites cultural strife.
To the Republic speaks to why relations function as they do among the modern kin of North America's earliest immigrants, holding a mirror to the centuries-old truth: what comes to pass in Texas heralds the destiny of a continent.
===========================
FICTION / RURAL FICTION / SMALL TOWN / WESTERN
By David Z. Pyke
Leonard Street Publishing
378 pages
Available in hardcover, paperback, eBook
1838. Silas Grant prepares for life with the girl of his dreams. The resourceful sixteen-year-old is learning the blacksmith trade from his father and frontier skills from Texas Revolution veterans. But when the discovery of a portrait of David Crockett raises hope that the folk hero didn't die two years earlier, Silas joins a quest for the truth.

Exploring a world healing from the war, Silas and his fellow Texians investigate the accounts of Alamo survivors and pursue a witness to the battle's final moments. Their odyssey turns lethal as layers of the mystery peel away to expose a shocking secret.

Will the revelation stun a nation or ignite a fatal showdown?
===========================
FICTION / FANTASY / SPECULATIVE FICTION
By Mark Packard
Bluestreak Publishing
314 pages
Available in hardcopy, paperback and eBook
Visit the Lone Star Lit tour page
As Billy struggles with addiction and questions his sanity, he is arrested on a drug charge and ends up in the courtroom of Judge Madeline Johnston, a bitter old judge tormented by a dark secret surrounding her father's death. She callously tosses Billy into prison, but when a greedy executor files a lawsuit to steal his inherited land, Billy is hauled back to her courtroom in chains, where a stunning twist of fate launches them into the sky on an odyssey of discovery and healing.
===========================
FICTION / CHRISTIAN FANTASY
By Evangaline Pierce
230 pages
Available in paperback, eBook
When the skyrocketing crime hits close to home, Alle suspects demons are to blame. Upon further investigation, she discovers cracks in the barrier that threaten to bring it all down. Without the barrier, the demons will take over the natural world. 

Despite the rise of robberies and injuries, angels haven't returned, but her personal demon, Narcisse, makes daily visits with offers she can't refuse. 
Can she repair what is broken before it's too late? Or will she have to make a deal with the devil?
===========================
FICTION / COZY MYSTERY / MURDER / SMALL TOWN & RURAL FICTION
By Joe Congel
262 pages
Available in paperback and eBook
NYPD Detective Brandon Turner plans on spending his retirement living in a small town in the Texas Hill Country. But he soon finds it's not that easy to retire in Magnolia Bluff. While exploring a park with his dog, he discovers a body. He reports the death and, as far as he's concerned, that's where it ends. But it's not that simple. The local police can't solve the murder, so they ask Turner for help. But the former detective has other ideas that don't involve police work. Can they set their differences aside long enough to catch a killer? The town's residents sure hope so. As for Turner, he just wants to solve this case as soon as possible and start enjoying his retirement.
===========================
FICTION / LGBTQ+ / ROMANCE
By RB Bartels
Imaginink Press
239 pages
Available in paperback and eBook
Within one year, Danny lost his husband, parents, and birth mother. Jump into another relationship? No way, but he longed for a friend. Then his dead husband's brother showed up and demanded the estate.
Andrew spent several years on the streets, homeless and hungry. But he cleaned up his life, finished his education, and looked for the happiness and security he missed as a teen.
Phil's bad luck was always the fault of everyone else. He was determined to get his dead brother's estate from Danny. Then he discovered his old street buddy Andrew was part of the picture.
How could Danny and Andrew thwart Phil's plans and keep themselves safe, especially with two little boys in the picture?
 
===========================
FICTION / MILITARY FICTION / THRILLER
By Sid Balman, Jr. 
Seventh Flag, October 8, 2019, 248 pages
Murmuration, August 3, 2021, 256 pages
Algorithms, August 1, 2023, 216 pages
Available in paperback, eBook, and audiobook
Seventh Flag: The US and Europe have unraveled since World War II and radicalism has metastasized into every community, tearing away the decency, optimism, and security that shaped those robust democracies for more than eight decades. No place is immune, including the small West Texas town of Dell City, where four generations of an iconic American family and a Syrian Muslim family carve a farming empire out of the unforgiving high desert.
Murmuration: Charlie Christmas, Ademar Zarkan, and Prometheus Stone are the best of America—united by war, scarred by displacement, and resolute in the face of the troubles that rip the nation apart over three decades.  A sweeping novel that digs deep into the backstories of some of the beloved West Texas characters from Seventh Flag, Murmuration is a mesmerizing story of what it means to be American in the twenty-first century.
Algorithms: This final novel in the acclaimed Seventh Flag Trilogy thrusts readers thirty years into the future―a dystopic reality of regional fiefdoms, marauding scavengers, and the quest for ultimate power: the Algorithms of everything, which have been secretly pilfered from an undersea Internet cable, stored on hard drives, and implanted in the last surviving blue whale.
==========================
FICTION / LATER-IN-LIFE ROMANCE / ROMANTIC COMEDY
By Margie Seaman
Stoney Creek Publishing
224 pages
Available in hardcover, paperback, eBook
Visit the Lone Star Lit Tour Page
Kate Caldwell, a 72-year-old romance writer, has all but given up on finding a love connection when she mysteriously encounters an 18th century pirate who appears one night during a storm and stays to help Late with her new passion series about pirates. After an argument with Edward, Kate embarks on a cruise to the Panama Canal with her granddaughter. On the first night of the cruise, they meet their dinner companions and Kate notices that two handsome men have been assigned to the table. An Italian businessman, and a college professor. Suddenly, Kate is thrust into adventures and conflicts that upset the tranquility of her life but brings her closer to realizing her dream of true love. But, what about Edward?
===========================
FICTION / TIME TRAVEL / THRILLER / HISTORICAL FANTASY
By K J Waters
Stealing Time, December 20, 2014, 319 pgs.
Shattering Time, June 27, 2017, 336 pgs.
Killing Time, September 27, 2021, 437 pgs.
Available in hardcover, paperback, and eBook
Visit the series Lone Star Lit Tour Page
Don't miss the "breathtakingly original" "unputdownable" series of time travel through the eye of a hurricane. A devastating hurricane. A time travel betrayal. Will Ronnie survive the witch hunt or forever be lost in time?
===========================
FICTION / HISTORICAL FICTION / ROMANCE
By Reginald Gibbons
Broken Moon Press
421 pages
Available in hardcover and paperback
Turn-of-the-century East Texas. A world that offers no home for Reuben Sweetbitter, a young half-Choctaw, half-white man. Left as a child to fend for himself after the death of his mother, he finds his uneasy way through the world, searching always for a place to belong. He has lost contact with his Choctaw heritage and yet can belong neither to the white world nor that of the blacks who give him shelter. He finds his way to the town of Three Rivers, where he falls in love with Martha Clarke, the young, headstrong daughter of a local lawyer. Their forbidden love is tested when they are forced to flee amid an explosive lynching climate.
===========================
FICTION / HISTORICAL FICTION / CHRISTMAS
By DiAnn Mills
DM Publishing
288 pages
Available in  eBook
This Christian, historical romance by best-selling author, DiAnn Mills is set in the early 1900s. In this fourth and last book of the Texas Legacy series, Zack Kahler heads back to Texas with two homeless eight-year-old twins in tow. But soon Zack finds his hands full as he tries to run a newspaper, recover from a lost love, and keep his unruly charges out of trouble. Boardinghouse worker and life-long outcast Chloe Weaver has had her fair share of hurt and rejection. When Zack and the twins show up on her doorstep, more than one wounded heart is stirred with love. Can the love of Christmas present a miracle to heal these Texan hearts?
===========================
FICTION / RELIGIOUS & INSPIRATIONAL / CHRISTIAN / THEOLOGICAL
By Thomas J. Nichols
Nicholson Books
214 pages
Available in hardcover, paperback, eBook
Visit the Lone Star Lit Tour Page
The Third Dawn provides a unique insight into the younger years of the life of Jesus, the Nazarene. Accompanied by His lifelong friend, Nur, Jesus ventures throughout the cities and villages of Galilee, Samara, and Judea and across the sea to the port city of Ephesus. Though divine and human, and with Nur always at His side, the Messiah faces the joys and hardships of humanity – Jews and gentiles, rich and poor, believers and nonbelievers, freemen and slaves. Enjoy a firsthand view of His private life; see and feel His power and authority when He performs a miracle on the mountaintop above Capernaum, a vital city in His life's mission.
===========================
FICTION / MYSTERY
By Anita Dickason
Mystic Circle Books
Available in hardcover, paperback, and eBook
Deadly Keepsakes (#1), July 1, 2022, 366 pages. Visit the Lone Star Lit Tour page.
Murder's Legacy (#2), February 17, 2023, 378 pages. Visit the Lone Star Lit Tour page.
In Deadly Keepsakes, when Tori Winters becomes the star witness in a murder trial, someone tries to kill her. Terrified, she's not giving the killer a second chance. With all her worldly possessions packed in her car, Tori is on the run. A mysterious phone call about an inheritance leads her to Granbury. After all, who would look for her in a small, quaint Texas town? Instead, Tori's life is about to spin into an existence where nothing is as it seems. The historic house she inherits is steeped in secrets from the past. Tori's inheritance may not be a blessing when a killer strikes again. It could be her death warrant.
In Murder's Legacy, an inconceivable disaster strikes, bringing Tori Winters' plans to turn her historic house into a bed and breakfast inn to a traumatic standstill. A section of the escape tunnel built by her great-grandfather, a notorious Dallas gangster, collapses. Within the rubble, there is a gruesome discovery. A skeleton with a bullet hole in the skull. The shocking cave-in sparks more than a police response. Accusations the tunnel is dangerous triggers an ominous scheme to condemn her property. Tori soon discovers more than the destruction of her beloved house is on the line. It seems she can't escape the past. It keeps clawing its way into her life with deadly consequences. Someone wants to permanently shut her down.
===========================
FICTION / WAR FICTION / MILITARY THRILLER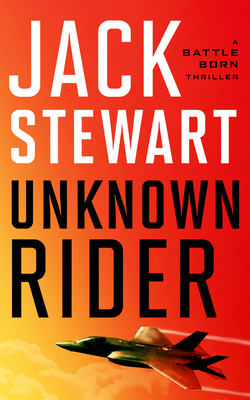 Unknown Rider: A Battle Born Thriller
By Jack Stewart
Severn River Publishing
435 pages
Available in hardcover, paperback, eBook, and audiobook
To clear his name and unmask a traitor, Colt must survive a dangerous game of spy-vs-spy, where trusting the wrong person could cost him his life. To stop the enemy from hitting their ultimate target, Colt must use every ounce of his skill and training…and uncover the identity of the UNKNOWN RIDER. From author Jack Stewart, a former US Navy Top Gun instructor pilot, comes an exhilarating military thriller that's packed with high-octane action and puts the reader behind the controls of a modern jet fighter. Perfect for fans of Tom Clancy and Dale Brown.
===========================
FICTION / HISTORICAL / COMING OF AGE / SOUTHWEST REGIONAL
By Teresa H. Janssen
She Writes Press
440 pages
Available in paperback
As Josie Belle Gore, daughter of a train engineer and Texas seamstress, journeys with her family through the boom-and-bust West, she learns that some things are constant: the preciousness of water and that her role in her family is to save it. When events force her family's separation, Josie begins an odyssey that takes her to 1909 Austin, Texas, to revolutionary Mexico, New Mexico and Arizona, to eventually arrive in post-WWI San Francisco—experiencing loss, betrayal, survivor's guilt, and the generosity and compassion of friends and strangers. There, she must make peace with the past and good on her promise to those she loves. Inspired by family lore, this is a testament to the meaning of family and the strength of the human spirit.
===========================
FICTION / NEW ADULT FICTION / CONTEMPORARY ROMANCE
By Tonya Preece
Champagne Book Group
238 pages
Available in paperback and eBook
Visit the Lone Star Lit Tour Page
Eva dodges the fans, media, and gossip that follow her supermodel mom and rock star family members by wearing disguises. After an aimless gap year, she struggles to figure out what she wants from life. She moves in with her famous guitar god brother in Austin while he recovers from a drunken stage stunt accident and tries to stay sober. When a hot Texas cowboy named Alex takes Eva by surprise, she risks her safety and security of anonymity by letting him into her unconventional life.
==========================
FICTION / RURAL FICTION / SMALL TOWN / COMING OF AGE
By Michelle Theall
Alcove Press
317 pages
Available in paperback, eBook, and audiobook
The Wind Will Catch You is an eye-opening, gritty, and hopeful novel by GLAAD media award nominee Michelle Theall about upheaval and resilience, forgiveness and family, love and unexpected allies, all set in motion by issues of social justice and a broken American foster care system.
===========================
Click the covers to purchase.
===========================
 JUMP TO NONFICTION -|||-  JUMP TO BOOKS FOR YOUNG READERS  
 -|||- JUMP TO HGG HOME PAGE  -|||-