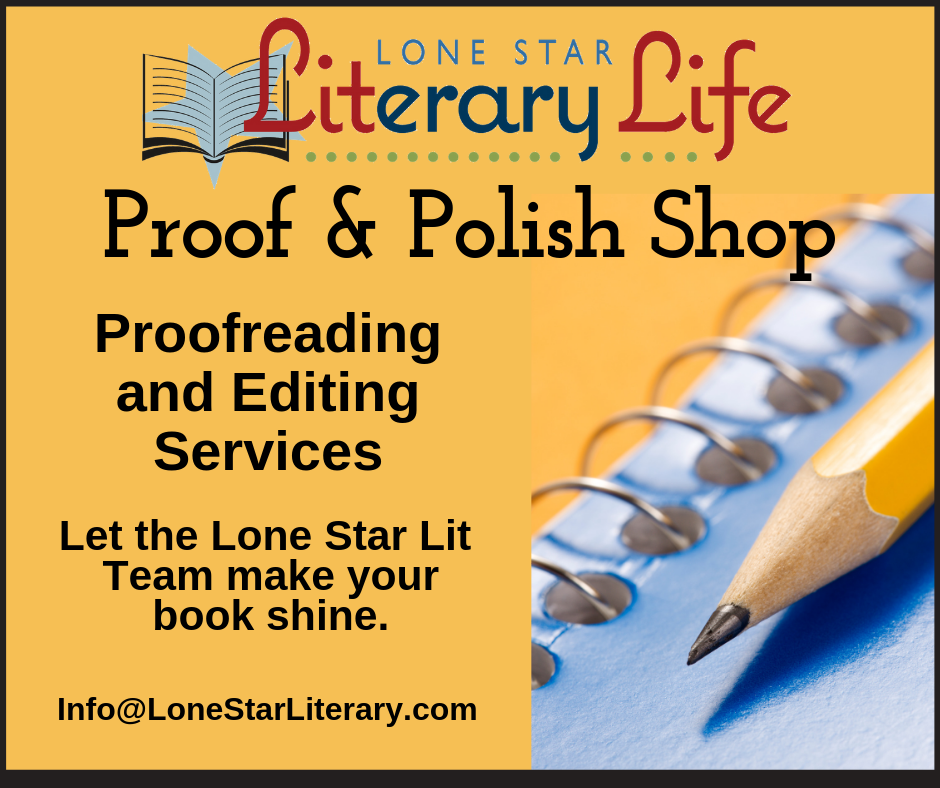 Lone Star Lit's team of professional editors can help make your book the best it can be.  We offer three levels of editing:
1 - Developmental Editing - this is a comprehensive edit to help with the content's structure, organization, and coherence. This is the step where the editor will suggest paragraphs be rewritten, expanded, condensed, or even deleted. There is one revision included meaning a) the editor does the developmental edit, b) the editor returns the manuscript to the author, and the author revises it, c) the author returns the manuscript to the editor for another edit. If additional editing is required beyond this, there will be an additional fee). Once the author and editor agree the manuscript is near final, we recommend a proofreading, by a different editor (LSLL's or other), of the formatted version.
2 - Copy Editing - if a developmental edit has been performed prior to Lone Star receiving the manuscript, the editor takes the manuscript and corrects SPAG errors (spelling, punctuation, and grammar) and problems with style, redundancy, and word use. Again, there is usually one revision included.  This level editing will take up to five weeks from start until the author has a manuscript which is considered near final. We recommend a proofreading, by a different editor (LSLL's or other), of the formatted version.
3 - Proofreading - this is a one-pass reading of a formatted manuscript for final correction of SPAG and minor errors missed or created by final revisions and to note any formatting issues. A proofread can usually be completed in a month or less. Please note: if significant corrections/updates are needed after a proofread, we recommend another proofread after revisions have been made and before publishing your book.
A manuscript will need to be sent for cover and interior formatting,
which is not a service offered by Lone Star Literary Life, and we recommend a final proofreading before publishing your book.
A Word About Beta Readers: 
Depending on the condition of the manuscript, authors should consider having beta readers and/or peer review either before step 1 or between steps 1 & 2. Feedback incorporated later in the process could require additional editing that might affect the price of the job. Lone Star Literary Life can provide beta readers via our a la carte reviews. 
ADDITIONAL INFORMATION:
*If at any step in the process the editor determines errors exceed the amount expected for the contracted level of editing, editorial work will stop and the author will be contacted. 
*Final turn-around times are dependent upon: 1) how many revisions are made between editor and author, and 2) how quickly the author returns corrections to the editor.
*Pricing is determined by the level of editing required and the page count, based upon the industry average of 250 words per page. 
*In keeping with Lone Star Literary Life's mission of serving the Texas literary community, our rates are lower than most freelancers' (and significantly less than other professional services).  Our editorial team members, who remain anonymous, agree with the mission and is willing to work at discounted rates for Lone Star clients. 
Please email Info@LoneStarLiterary.com for more information.