Join us on Book Blog Tour!
NO NAMES TO BE GIVEN
By JULIA BREWER DAILY

Categories: Women's Fiction / Vintage Fiction / Adoption / 1960s
Publisher: Admission Press Inc.
Pub Date: August 3, 2021
Pages: 334 pages
ABOUT THE BOOK: 1965. Sandy runs away from home to escape her mother's abusive boyfriend. Becca falls in love with the wrong man. And Faith suffers a devastating attack. With no support and no other options, these three young, unwed women meet at a maternity home hospital in New Orleans where they are expected to relinquish their babies and return home as if nothing transpired.  
 

But such a life-altering event can never be forgotten, and no secret remains buried forever. Twenty-five years later, the women are reunited by a blackmailer, who threatens to expose their secrets and destroy the lives they've built. That shattering revelation would shake their very foundations—and reverberate all the way to the White House. 
Told from the three women's perspectives in alternating chapters, this mesmerizing story is based on actual experiences of women in the 1960s who found themselves pregnant but unmarried, pressured by family and society to make horrific decisions. How that inconceivable act changed women forever is the story of No Names to Be Given, a heartbreaking but uplifting novel of family and redemption.  
CLICK TO PURCHASE
Amazon ~ IndieBound ~ Barnes and Noble
ABOUT THE AUTHOR: Julia Brewer Daily is a Texan with a southern accent. She holds a B.S. in English and a M.S. degree in Education from the University of Southern Mississippi. She has been a Communications Adjunct Professor at Belhaven University, Jackson, Mississippi, and Public Relations Director of the Mississippi Department of Education and Millsaps College, a liberal arts college in Jackson, MS.  She was the founding director of the Greater Belhaven Market, a producers' only market in a historic neighborhood in Jackson, and even shadowed Martha Stewart. As the Executive Director of the Craftsmen's Guild of Mississippi (300 artisans from 19 states) which operates the Mississippi Craft Center, she wrote their stories to introduce them to the public. Daily is an adopted child from a maternity home hospital in New Orleans. She searched and found her birth mother and through a DNA test, her birth father's family, as well.  A lifelong southerner, she now resides on a ranch in Fredericksburg, Texas, with her husband Emmerson and Labrador retrievers, Memphis Belle and Texas Star.
Website | Facebook | Twitter | Instagram | LinkedIn | Amazon | Goodreads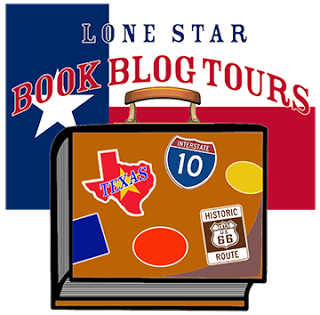 Click the blog names for direct links to the book reviews and special features.
| | | |
| --- | --- | --- |
| 8/17/21 | Book Trailer | |
| 8/17/21 | Review | |
| 8/18/21 | Review | |
| 8/18/21 | BONUS Promo | |
| 8/19/21 | Notable Quotable | |
| 8/19/21 | Review | |
| 8/20/21 | Author Interview | |
| 8/21/21 | Review | |
| 8/22/21 | Excerpt | |
| 8/23/21 | Excerpt | |
| 8/23/21 | Review | |
| 8/24/21 | Guest Post | |
| 8/24/21 | Review | |
| 8/25/21 | Review | |
| 8/26/21 | Review | |
| 8/26/21 | Review | |
Giveaway runs August 17-midnight, CDT, August 27, 2021