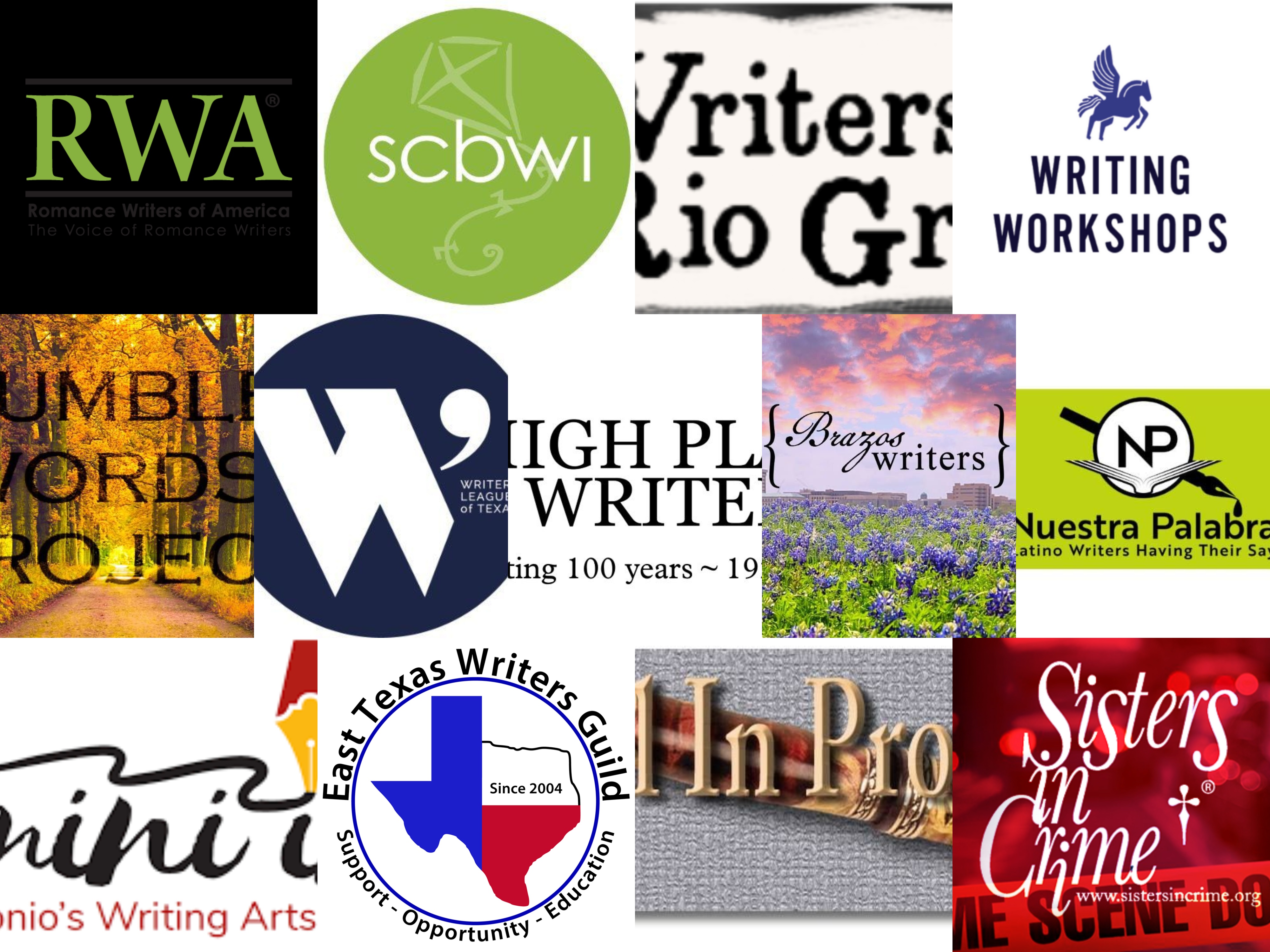 Writing and Storytelling Groups
One of the most fruitful moves most writers and storytellers make is to join up with a group of likeminded scribes, for critique, learning, networking, and socializing. Texas is fortunate to have more than a hundred of them—general, poetry, romance, children's, Christian, ethnic, songwriting, screenwriting, mystery, technical writing, you name it.
Lift the veil of solitude and reach out to one of these groups or organizations, categorized by Texas city—they'll tell you more about their purpose, meeting times, and membership requirements. Other useful resources for locating a group that suits your interest and location are your local bookstores and libraries, and the Austin-based Writers' League of Texas. And remember, many of these groups have moved online, so you can participate from anywhere.
Is your group's information missing or out of date? Email us with contact details.
ABILENE
Mesquite Storytellers of Abilene
ALAMO
ADDISON
Dallas Mystery Writers (Mystery Writers of America - Dallas Chapter)
ALPINE
AMARILLO
Southwest Cowboy Poets Association 
Storytellers of the High Plains
ARLINGTON
NE Arlington Writers' Critique Group
AUSTIN
Austin Creative Fiction Writers Group
Austin Romance Writers of America (ARWA) 
Central Texas Storytelling Guild
Sisters In Crime – Heart of Texas Chapter
SlugTribe - Austin's Science Fiction, Fantasy, Horror Writers' Group
Society of Children's Book Writers & Illustrators (SCBWI) 
Texas Council of Teachers of English Language Arts
BEDFORD
Editorial Freelancers Association
BENBROOK
Benbrook Library Writing Critique Group
BOERNE
BRYAN
BURLESON
BULVERDE
CARROLLTON
CEDAR HILL
Dallas Area Writers Group (DAWG)
CISCO
CLEBURNE
The Writers' Group in Cleburne
COLLEGE STATION
Society of Children's Book Writers & Illustrators (SCBWI) – Brazos Valley
DALLAS
Dallas Area Writers Group (DAWG) 
Dallas Mystery Writers (Mystery Writers of America - Dallas Chapter) 
Dallas Screenwriters Association 
National League Of Pen Women (Dallas Chapter)
Nonfiction Authors Association - Dallas 
DENTON
Tejas Storytelling Association
EL PASO
EULESS
FORT WORTH
Tarrant Area Guild of Storytellers
FRISCO
Frisco Area Writers Network (FAWN) - Critique
GEORGETOWN
GRANBURY
HARLINGEN
HOUSTON 
Bay Area Writers League (BAWL) 
Romance Writers of America (National)
Society for Technical Communication 
Women in the Visual and Literary Arts 
HURST
North Texas Speculative Fiction Workshop 
KATY
Romance Writers of America – West Houston
LONGVIEW
East Texas Christian Writers Group
LUBBOCK
Caprock Writers' & Illustrators' Alliance 
MARBLE FALLS
MIDLAND
MT PLEASANT
NETWO Northeast Texas Writers Organization
NEW BRAUNFELS
PFLUGERVILLE
Pflugerville Library Writing Club for Teens
PLANO
RICHARDSON
ROCKWALL
Rockwall Christian Writers Group
SAN ANGELO
SAN ANTONIO
Christian Writers Group of Greater San Antonio
National Association of Women Writers 
San Antonio Storytellers Association
San Antonio Writers Guild (SAWG) 
Society of Children's Book Writers & Illustrators (SCBWI) – Southwest 
SPRING
Romance Writers of America – NW Houston Chapter 
TYLER
WACO
Heart of Texas Storytelling Guild
Romance Writers of America – Heart of Texas 
WAXAHACHIE
WEBSTER