Join us on a book blog tour!
BLUE RUNNING
by Lori Ann Stephens
Dystopian Fiction / Coming of Age / Suspense
Publisher: Moonflower Publishing
Date of Publication: November, 2022
Number of Pages: 334 pages 
ABOUT THE BOOK: In the new Republic of Texas, guns are compulsory and nothing is forgiven. Blue Running is a gripping coming-of-age thriller set in post-secessionist Texas. A fast-paced, page-turning book, it looks unflinchingly at what the future could hold, and finds hope there.
Fourteen-year-old Bluebonnet Andrews is on the run across the Republic of Texas. An accident with a gun killed her best friend but everyone in the town of Blessing thinks it was murder. Even her father – the town's drunken deputy – believes she did it. Now, she has no choice but to run. In Texas, murder is punishable by death.
On the road she meets Jet, a pregnant young woman of Latin American heritage. Jet is secretive about her past but she's just as determined as Blue to get out of Texas before she's caught and arrested. Together, the two form an unlikely kinship as they make their way past marauding motorcycle gangs, the ever-watchful Texas Rangers, and armed strangers intent on abducting them – or worse. When Blue and Jet finally reach the wall, will they be able to cross the border, or will they be shot down in cold blood like the thousands who have gone before them?
Some things are worth dying for.
CLICK TO PURCHASE FROM:
Other Moonflower Publishing Affiliates
ABOUT THE AUTHOR: Novelist, librettist, lecturer Lori Ann Stephens grew up in North Texas, where she developed an addiction to the arts. Her novels for children and adults include Novalee and the Spider Secret, Some Act of Vision, and Song of the Orange Moons, and her award-winning work has been noted by Glimmer Train Stories, The Chicago Tribune, and the English National Opera. She teaches Writing and Critical Reasoning undergraduate courses, as well as creative writing graduate courses, at Southern Methodist University. She lives in Texas and is a bit mad about her cat.
◆ WEBSITE ◆ FACEBOOK ◆ TWITTER ◆ AMAZON ◆
◆ BOOKBUB  ◆ GOODREADS ◆ INSTAGRAM ◆
Giveaway ended May 19, 2023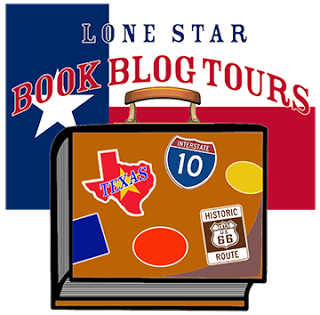 Click the blogs for direct links to book reviews & special features.
| | | |
| --- | --- | --- |
| 05/09/23 | | Audiobook Review |
| 05/09/23 | | BONUS Stop |
| 05/10/23 | | Excerpt |
| 05/10/23 | | Audio Review |
| 05/11/23 | | Audio Review |
| 05/12/23 | | Playlist |
| 05/12/23 | | Review |
| 05/13/23 | | Review |
| 05/13/23 | | Guest Post |
| 05/14/23 | | Author Interview |
| 05/15/23 | | Scrapbook Page |
| 05/15/23 | | Review |
| 05/16/23 | | Review |
| 05/17/23 | | Guest Post |
| 05/17/23 | | Audio Review |
| 05/18/23 | | Review |
| 05/18/23 | | Audio Review |