Join us on Book Blog Tour!
Saturday, October 29, 2022
THE FIFTH DAUGHTER
OF THORN RANCH
by Julia Brewer Daily
Women's Fiction / Contemporary Western / Family Saga
Publisher: Admission Press
Pages: 322 pages
Publication Date: November 1, 2022
ABOUT THE BOOK: Emma Rosales is the heiress of the largest ranch in Texas—The Thorn. All the responsibilities of managing a million acres now fall into her fifth-generation hands.
A task Emma could handle with her eyes closed…if The Thorn were any ordinary property.
The Thorn is home to many things. Clear, cloudless skies. Miles of desert scrub and craggy mountains. A quiet disrupted only by whispers of the wind. And an ancient web of secrets won't let Emma out alive without a fight.
The Fifth Daughter of Thorn Ranch is a family saga as large as the state of Texas.
CLICK TO PURCHASE!
| Amazon | Bookshop | Barnes & Noble |
ABOUT THE AUTHOR: Julia Brewer Daily is a Texan with a southern accent. She holds a B.S. in English and a M.S. degree in Education from the University of Southern Mississippi.
She has been a Communications Adjunct Professor at Belhaven University, Jackson, Mississippi, and Public Relations Director of the Mississippi Department of Education and Millsaps College, a liberal arts college in Jackson, MS.
She was the founding director of the Greater Belhaven Market, a producers' only market in a historic neighborhood in Jackson, and even shadowed Martha Stewart.
As the Executive Director of the Craftsmen's Guild of Mississippi (300 artisans from 19 states) which operates the Mississippi Craft Center, she wrote their stories to introduce them to the public.
She is a member of the Writers' League of Texas, the Women Fiction Writers' Association, Women Writing the West, and the Pulpwood Queens Book Club.
A lifelong southerner, she now resides on a ranch in Fredericksburg, Texas, with her husband Emmerson and Labrador retrievers, Memphis Belle and Texas Star.
| Facebook | Instagram | Twitter | Website | Goodreads | Amazon |
Giveaway ended November 11, 2022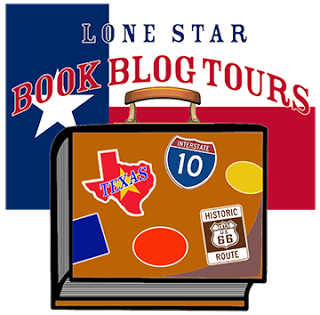 Click on the blogs for book reviews and special features. Those in bold are direct links to the tour posts and will be live on their scheduled dates.
| | | |
| --- | --- | --- |
| 11/01/22 | | Bonus Mini-Audiobook Review |
| 11/01/22 | | Review |
| 11/02/22 | | Notable Quotables |
| 11/02/22 | | Review |
| 11/02/22 | | Bonus Promo |
| 11/03/22 | | Review |
| 11/04/22 | | Author Video |
| 11/04/22 | | Review |
| 11/05/22 | | Review |
| 11/06/22 | | Scrapbook Page |
| 11/07/22 | | Excerpt |
| 11/07/22 | | Review |
| 11/08/22 | | Character Interview |
| 11/09/22 | | Review |
| 11/09/22 | | Review |
| 11/10/22 | | Review |
| 11/10/22 | | BONUS Promo |
| 11/10/22 | | Review |