Join us on book blog tour!
MURDER'S LEGACY
A Tori Winters Mystery, Book 2
by Anita Dickason
Mystery / Amateur Sleuth / Women Sleuths
Publisher: Mystic Circle Books
Date of Publication: February 17, 2023
Number of Pages: 378 pages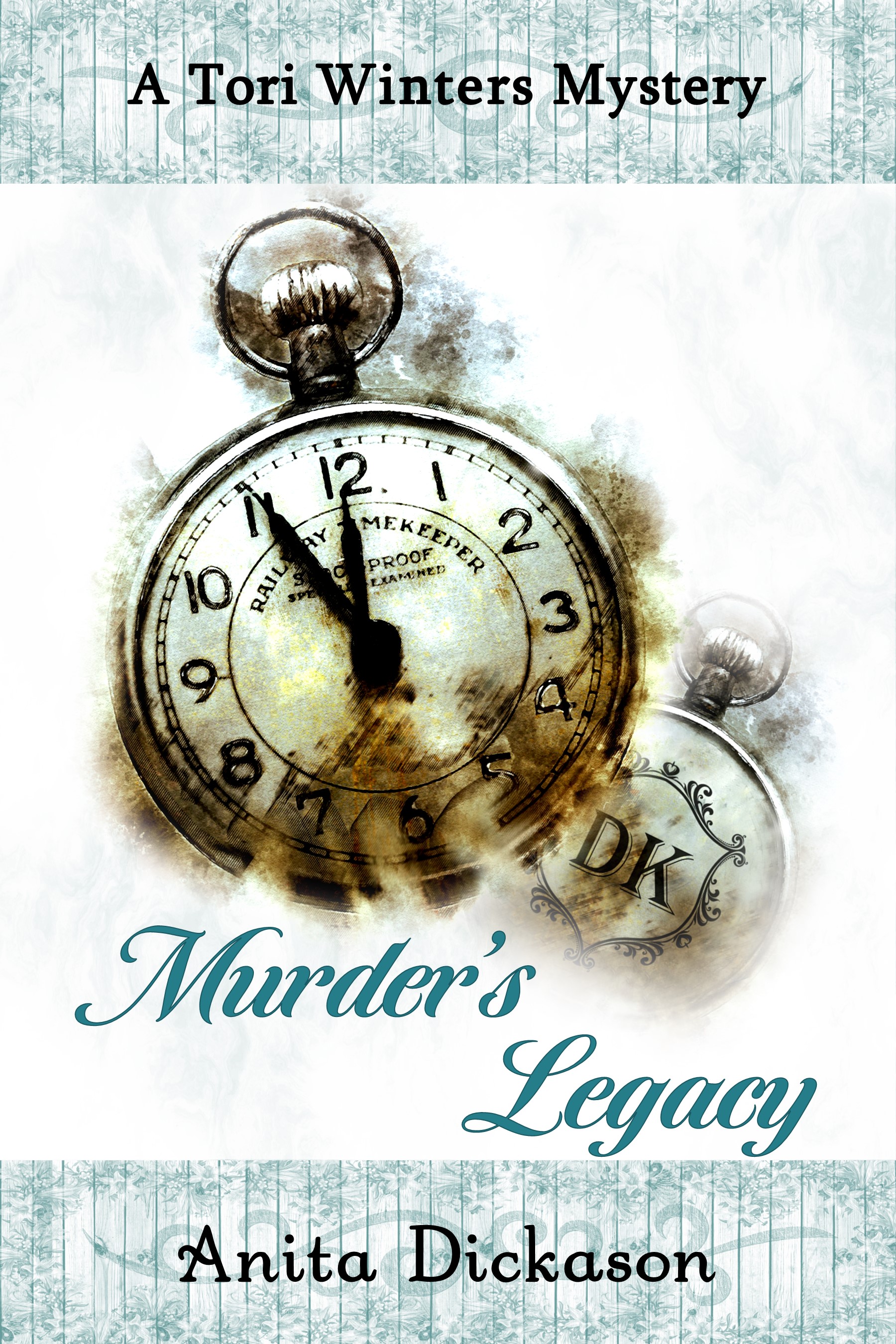 ABOUT THE BOOK: Secrets that defy time!

An inconceivable disaster brings Tori Winters's plans for the historic house she inherited to a traumatic standstill. A section of the escape tunnel built by her great-grandfather, a notorious Dallas gangster, has collapsed. Within the rubble, there is a gruesome discovery. A skeleton with a bullet hole in the skull.

The shocking cave-in triggers an ominous scheme to condemn her property as accusations arise that the tunnel is dangerous.

Embattled, Tori soon discovers that more than the destruction of the house is on the line. It seems she can't escape the past. It keeps clawing its way into her life with deadly consequences.

Who hides in the shadows with a motive for murder?
And … is Tori the target?
ABOUT THE AUTHOR: Award-winning Author Anita Dickason is a twenty-two-year veteran of the Dallas Police Department. She served as a patrol officer, undercover narcotics detective, advanced accident investigator, tactical officer, and first female sniper on the Dallas SWAT team.
Anita writes about what she knows, cops and crime. Her police background provides an unending source of inspiration for her plots and characters. Many incidents and characters portrayed in her books are based on personal experience. For her, the characters are the fun part of writing as she never knows where they will take her. There is always something out of the ordinary in her stories.
In Anita's debut novel, Sentinels of the Night, she created an elite FBI Unit, the Trackers. Since then, she has added three more Tracker crime thrillers, Going Gone!, A u 7 9, and Operation Navajo, which are not a series and can be read in any order, and Deadly Business, a crime thriller.
As a Texas author, many of Anita's books are based in Texas, or there is a link to Texas. When she stepped outside of the Tracker novels and wrote Not Dead and the Tori Winters Mysteries series, she set them in the small Texas communities of Meridian and Granbury, respectively.
◆ WEBSITE ◆ FACEBOOK ◆ TWITTER ◆ AMAZON ◆
◆ PINTEREST ◆ LINKEDIN ◆ GOODREADS ◆
CONNECT ON YOUTUBE:
Giveaway ended March 24, 2023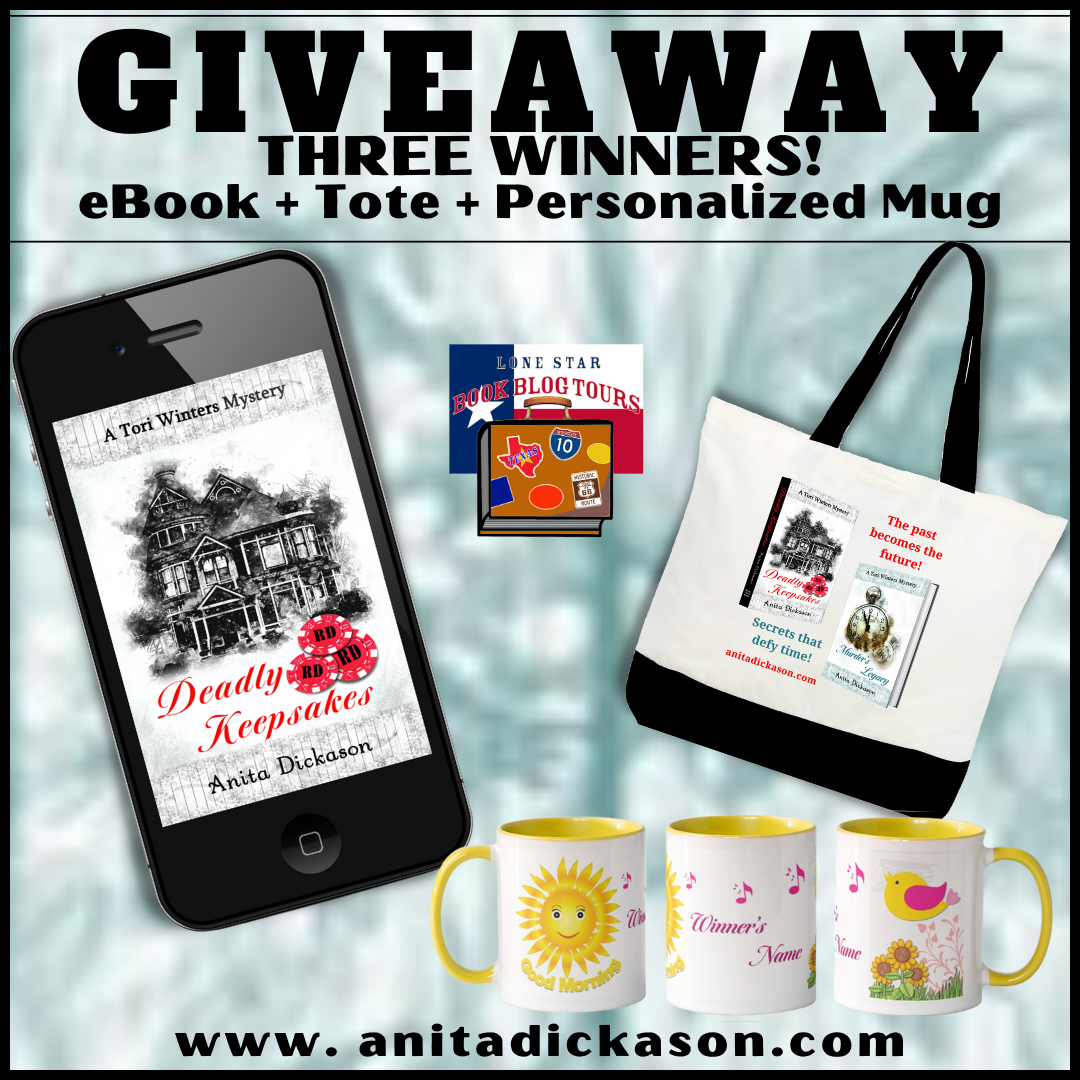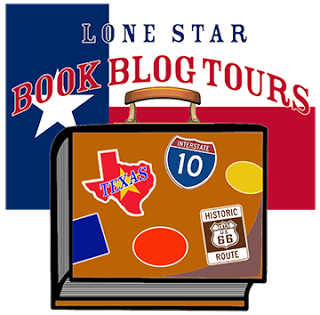 Click for direct links to book reviews & special features.
| | | |
| --- | --- | --- |
| 03/14/23 | | Author Interview |
| 03/14/23 | | BONUS Promo |
| 03/15/23 | | Review |
| 03/15/23 | | BONUS Promo |
| 03/16/23 | | Review |
| 03/16/23 | | Review |
| 03/17/23 | | Review |
| 03/17/23 | | Playlist |
| 03/18/23 | | Review |
| 03/19/23 | | Review |
| 03/20/23 | | Review |
| 03/20/23 | | Scrapbook Page |
| 03/21/23 | | Review |
| 03/21/23 | | Review |
| 03/22/23 | | Review |
| 03/22/23 | | BONUS Review |
| 03/23/23 | | Review |
| 03/23/23 | | Review |