Join us on book blog tour!
WINNING MAURA'S HEART
The Hangman's Daughters Series, Book # 1
by Linda Broday
Western Romance / Clean & Wholesome / Historical Fiction
Publisher: Severn House
Date of Publication: March 7, 2023
Number of Pages: 256 pages 
ABOUT THE BOOK: Maura Taggart is an outcast, the daughter of a hangman and tainted by association - no reputable man wants her as his wife. And now she is homeless, along with her sister and the group of children in their care. Armed with pure grit, she finds a nearby mission where the nuns agree to take them in and set up an orphanage. But trouble is just around the corner . . .

The Calhoun brothers are identical twins but on opposite sides of the law. Cutter is a deputy Marshal, Jonas an outlaw. When Cutter attempts to break his brother out of a notorious gang, they are shot, and Maura finds one of them wounded, close to the mission - but which brother is it?

As the stranger regains his strength under Maura's care an attraction between them grows, yet how far can she trust him? And why has he brought trouble to their door? With the orphanage under threat can Maura trust this handsome stranger both with their safety and with her heart?
ABOUT THE AUTHOR: I'm a New York Times and USA Today bestselling author of western romance novels and short stories. Watching TV westerns during my youth fed my love of cowboys and the old West and they still do. On a still day, I can often hear the voices of American Indians, Comancheros, and early cowboys whispering in the breeze here on the high West Texas plains. We refer to this land as "cowboy" country and men here still ride the range just as cowboys of old. My stories focus on family life and almost all have children.
◆ WEBSITE ◆ FACEBOOK ◆ TWITTER ◆
◆ PINTEREST  ◆ GOODREADS ◆ BOOKBUB ◆
Giveaway ended April 14, 2023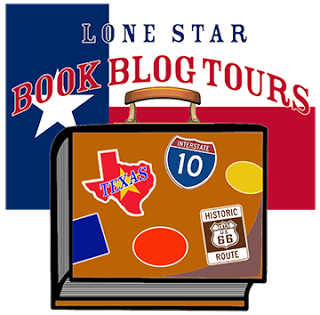 Click the blogs for direct links to book reviews & special features.
| | | |
| --- | --- | --- |
| 04/04/23 | | Guest Post |
| 04/04/23 | | BONUS Review |
| 04/05/23 | | Review |
| 04/05/23 | | BONUS Promo |
| 04/06/23 | | Excerpt |
| 04/07/23 | | Review |
| 04/08/23 | | Review |
| 04/09/23 | | Notable Quotables |
| 04/10/23 | | Review |
| 04/11/23 | | Excerpt |
| 04/12/23 | | Review |
| 04/12/23 | All the Ups and Downs | BONUS Promo |
| 04/13/23 | | Review |