Join us on a book blog tour!
Saturday, October 21, 2023
FINDING COMFORT
Comfort and Joy Trilogy, Book Two
by Kimberly Fish
Women's Fiction / Contemporary / Cozy Mystery
Publisher: Fish Tales Publishing
Date of Publication: September 1, 2023
Number of Pages: 312 pages 
ABOUT THE BOOK: Even with all her experience, Gloria Bachman, retired banker and candy entrepreneur, didn't see this coming. 
Sweeties, the beloved Comfort chocolate shop, was ready for its cameo in advertising extraordinaire Jazzy Mezcal's famous travel and food show! Comfort town folks had worked hard all summer to get their shops Hallmark-movie ready. On the eve of the TV crews overtaking the town, Gloria's Chamber of Commerce welcome party gets drenched in a wicked rainstorm. Locals call it a "blue norther," and a dreaded agent of change. Flooding seems like the worst of their problems until the celebrity TV host turns up dead.
In shock, Gloria's friends turn to her to figure out who could be responsible for such a disaster. With the TV crew and guests in town for the 8th Street Market's annual shopping event, suspects are endless. Reluctant to get involved, Gloria would much rather focus on the delicious romance with Mason Lassiter. And she would if a frenemy from Kerrville didn't haunt her every step. Now as Gardener Rogers treads on her turf, everything feels suspicious. 
With all eyes on Gloria to find the truth behind Jazzy Mezcal's untimely death, she indulges her curiosity for problem solving while trying to disguise how unsure she is about the future with her boyfriend. Disruption in Mason's world, mayhem in Comfort, and one epic chocolate disaster rouse Gloria to action and make her decide what's worth fighting for. All she can say for sure, is that no one is finding any comfort in Comfort.
ABOUT THE AUTHOR: Kimberly Fish has been a professional writer in marketing and media for over thirty years, with regular contributions to area newspapers and magazines. As an accidental historian, she wrote two novels, The Big Inch and Harmon General, both based on factual events in Longview, Texas, that changed world history. Kimberly also offers a set of contemporary women's fiction novels and novellas, based in the Texas Hill Country, that reveal her fascination with characters discovering their grit and sweet, second chances; all four of the novels have won distinguished awards. Finding Comfort is her latest novel, the second book in the Comfort and Joy Trilogy.
Website ◆ Instagram ◆ Facebook ◆X/Twitter ◆ Pinterest
YouTube ◆ Goodreads ◆ Amazon ◆ BookBub
Giveaway ended November 3, 2023.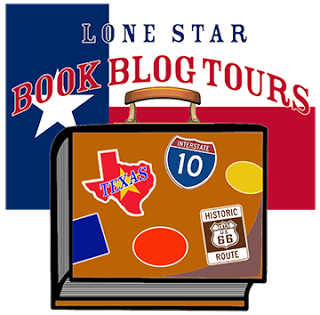 Click the blogs for direct links to the book reviews.
| | | |
| --- | --- | --- |
| 10/24/23 | | Review |
| 10/24/23 | | BONUS Stop |
| 10/25/23 | | Review |
| 10/25/23 | | BONUS Stop |
| 10/26/23 | | Review |
| 10/27/23 | | Review |
| 10/27/23 | | BONUS Stop |
| 10/28/23 | | Review |
| 10/29/23 | | Review |
| 10/30/23 | | Review |
| 10/31/23 | | BONUS Stop |
| 11/01/23 | | Review |
| 11/02/23 | | Review |
| 11/02/23 | | Review |