Follow along with the Lone Star Lit Blog Tour!
SLANTED LIGHT
Jackson's Pond, Texas Series, Book 2
by Teddy Jones
Genre: Literary Fiction / Family Saga / Western Women / Rural Fiction  
Publisher: Midtown Publishing 
Publication Date: August 21, 2020 
Number of Pages: 275
ABOUT THE BOOK: Teddy Jones's earlier novel, Jackson's Pond, Texas, began the saga of the Jackson family. Now, Slanted Light continues their tale. 
Claire Havlicek's late night call brings her brother Chris Banks from his home in New Mexico back to the town that bears their family name, Jackson's Pond. She's collapsed under the weight of threats to her thirteen-year marriage that have undermined her confidence and her will. Her husband, J. D., responds to seduction by a woman in need; theft and the threat of a forced buyout jeopardize Claire's two medical clinics; drought imperils their ranch and cattle business; a teenage daughter turns to bulimia. 
When Claire admits her limits, her grandmother, Willa Jackson, and the other members of her family help her learn that being human, weaknesses and all, can be a source of strength and joy.
ABOUT THE AUTHOR: Teddy Jones is the author of three other published novels, Halfwide, Jackson's Pond, Texas, and Well Tended, as well as a collection of short stories, Nowhere Near. Her short fiction received the Gold Medal First Prize in the Faulkner-Wisdom competition in 2015. Jackson's Pond, Texas was a finalist for the 2014 Willa Award in contemporary fiction from Women Writing the West. Her as-yet-unpublished novel, Making It Home, was a finalist in the Faulkner-Wisdom competition in 2017 and "A Good Family" was named a finalist in that contest in 2018. 
Jones grew up in Iowas Park, a small Texas town. She has worked as a nurse, a nurse educator, a nursing-college administrator, and as a nurse practitioner in Texas, Colorado, and New Mexico. For the past twenty years, she and her husband have lived in the rural West Texas Panhandle, where he farms and she writes.
║Jackson's Pond, Texas Series on Facebook ║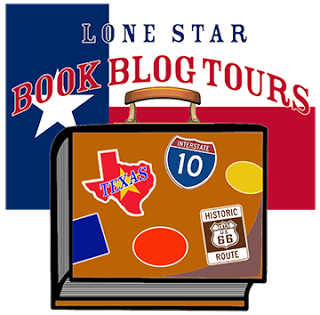 Click the blog names for direct links to book reviews and special features.
| | | |
| --- | --- | --- |
| 8/25/20 | Sneak Peek | |
| 8/25/20 | Book Trailer | |
| 8/26/20 | Review | |
| 8/26/20 | Bonus Post | |
| 8/27/20 | Author Interview | |
| 8/28/20 | Review | |
| 8/29/20 | Excerpt | |
| 8/30/20 | Guest Post | |
| 8/31/20 | Review | |
| 9/1/20 | Top Five List | |
| 9/2/20 | Review | |
| 9/3/20 | Review | |
Giveaway runs August 25-midnight, CST, September 4, 2020