Join us on book blog tour!
Saturday, February 18, 2023
COPPER WATERS
Annalisse Series, Book 4
by MARLENE M. BELL
Genre: International Mystery / Crime / Romantic Suspense
Publisher: Ewephoric Publishing
Date of Publication: October 7, 2022
Number of Pages: 340
 
ABOUT THE BOOK: A rural New Zealand vacation turns poisonous.

Antiquities expert Annalisse Drury and tycoon Alec Zavos are at an impasse in their relationship when Alec refuses to clear up a paternity issue with an ex-lover.
Frustrated with his avoidance when their future is at stake, Annalisse accepts an invitation from an acquaintance to fly to New Zealand—hoping to escape the recent turbulence in her life. But even Annalisse's cottage idyll on the family sheep farm isn't immune to intrigue.
Alec sends a mutual friend and detective, Bill Drake, to follow her, and a local resident who accompanies them from the Christchurch airport dies mysteriously soon after. A second violent death finds Annalisse and Bill at odds with the official investigations. The local police want to close both cases as quickly as possible—without unearthing the town's dirty secrets.
As she and Bill pursue their own leads at serious cost, the dual mysteries force Annalisse to question everything she thought she knew about family ties, politics, and the art of small-town betrayal.
ABOUT THE AUTHOR: Marlene M. Bell is an eclectic mystery writer, artist, photographer, and she raises sheep in beautiful East Texas with her husband, Gregg, three cats and a flock of horned Dorset sheep.
The Annalisse series -- mysteries with a touch of romance -- has received numerous honors including the Independent Press Award for Best Mystery (Spent Identity) and FAPA (Florida Author's President's Gold Award) for two other installments, Stolen Obsession and Scattered Legacy. She also penned the first of her children's picture books, Mia and Nattie: One Great Team! based on true events from the Bell's ranch. The simple text and illustrations are a touching tribute of compassion and love between a little girl and her lamb.
║ Website║ Facebook ║ Twitter ║
║ LinkedIn ║ BookBub ║ Instagram ║ Amazon ||
║ Goodreads ║ Blog ║ YouTube ║
Giveaway ended March 3, 2023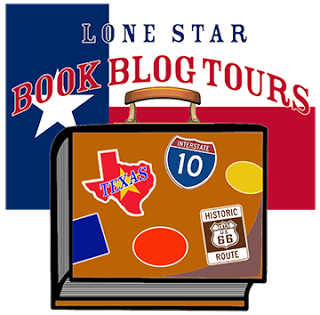 Click the blog names for direct links to book reviews.
| | | |
| --- | --- | --- |
| 02/21/23 | Review | |
| 02/21/23 | Review | |
| 02/22/23 | Review | |
| 02/22/23 | BONUS Promo | |
| 02/23/23 | Review | |
| 02/23/23 | Review | |
| 02/24/23 | Review | |
| 02/24/23 | Review | |
| 02/25/23 | Review | |
| 02/26/23 | Review | |
| 02/27/23 | Review | |
| 02/28/23 | Review | |
| 02/28/23 | Review | |
| 03/01/23 | Review | |
| 03/01/23 | BONUS Promo | |
| 03/02/23 | Review | |
| 03/02/23 | Review | |