Join us on Book Blog Tour!
THE STEALING TIME SERIES
Stealing Time
Shattering Time
Killing Time
by KJ WATERS
Time Travel / Suspense / Romance / Alt History / Mystery
Publisher: Blondie Books
Stealing Time, December 20, 2014, 319 pages
A devastating hurricane. A time travel betrayal. Will Ronnie survive the witch hunt or forever be lost in time?

Stealing Time is the first book in the "breathtakingly original" Stealing Time Series of time travel wrapped in a hurricane. If you like strong-willed modern women and gripping stories that transport you back in time, then you'll love KJ Water's Books.

As Hurricane Charley churns a path of destruction towards Orlando, Florida, Ronnie Andrews scrambles to prepare for the storm and seeks shelter at her boyfriend's weather lab. What she finds there is more terrifying than Mother Nature's destruction.

During the peak of the hurricane, Ronnie is hurtled back in time to eighteenth-century London where she is caught in a web of superstition, deception, and lies in a life and death struggle to return to her own time.
Her best friend Steph is thrust into the middle of the hurricane, where it quickly turns into a living nightmare as she is faced with losing everything.
CLICK TO PURCHASE ON AMAZON
 
Shattering Time: June 27, 2017, 336 pages
A hurricane the size of Texas. Another time travel betrayal. Will Ronnie figure out how to return home or die trying?

Shattering Time is the second book in the best-selling "Breathtakingly original" time travel series that will keep you on the edge of your seat.

Ronnie Andrews returns from 18th-century London shell-shocked from her first terrifying time travel encounter. Her boyfriend, Jeffrey Brennan, casts doubt on her sanity leaving Ronnie wondering if she went back in time or is having a mental breakdown. To add to the tension, Hurricane Francis, a storm the size of Texas, is barreling towards Florida and her fears of a repeat time travel experience mount. Ronnie's best friend Steph, along with her friend Nick and Steph's younger brother Ian, shield Ronnie from the dangers of Francis but cannot save her from traveling back in time. Unfortunately, their meddling brings Ronnie to the brink of destruction as they are caught in the throes of the hurricane's wrath.

Once again, Ronnie is transported to dangerous places and desperate situations, while experiencing perilous cultures including one of America's first mysteries -- the Lost Colony of Roanoke Island. A stunning conclusion brings Ronnie face to face with a dangerous ally who may hold the key to her past while offering salvation for her future.
CLICK TO PURCHASE ON AMAZON

Killing Time: August 27, 2021, 437 pages
When the Strongest Hurricane in Decades Takes Aim at Florida, Ronnie Tries to Escape its Wrath. Will she Die in the Storm or Be Lost in Time Forever?

Ronnie Andrews is lucky to be alive after a time travel glitch nearly took her life during Hurricane Frances. When Hurricane Ivan, one of the strongest storms in decades, sets its sights on Florida, Ronnie jumps at the chance to join Mike, her mysterious new boss, on a business trip to Puerto Rico.

Sparks fly, but when a newspaper article surfaces with horrific pictures of a woman who may have died at Mike's hands, Ronnie regrets the decision. Before she can confront Mike about what she knows, Hurricane Jeanne forms off the coast, trapping them on the island. Her doctors warned that another time-travel-induced illness may kill her. Mike may be her only salvation.
 The storm strikes and Ronnie time travels to Texas in 1872 where she is taken by Comanches. A rescue party saves her life led by Jesse and Frank James, hiding under assumed names.
Will Ronnie find a way to make the time-traveling episodes stop before the dangers of the past, and the damage from the journey destroy her?
CLICK TO PURCHASE ON AMAZON
 
ABOUT THE AUTHOR: KJ Waters is the international best-selling author of Stealing Time, Shattering Time, and short story Blow. She is currently working on book four, Fracturing Time.

In addition to her writing, she runs KJ Waters Consultancy and is the co-host of the popular podcast Blondie and the Brit, and she provides author consulting services covering branding, social media, and publishing.

She has a master's degree in business and over eighteen years of experience in the marketing field. Before quitting her job to raise a family and work on writing, she was the Director of Marketing and Communications for a national behavioral healthcare company.
◆ WEBSITE  ◆  FACEBOOK  ◆  TWITTER ◆
◆ TWITTER (Blondie&theBrit) ◆ AMAZON  ◆  GOODREADS ◆
◆ BOOKBUB ◆ INSTAGRAM ◆ BLOG ◆
◆ PINTEREST ◆ KJW CONSULTING ◆
◆ LINKEDIN◆ YOUTUBE ◆ TIKTOK ◆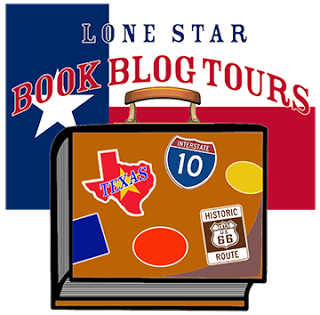 Click the blog names for direct links to book reviews & special features. 
| | | |
| --- | --- | --- |
| 5/31/22 | Review Book 1 | |
| 5/31/22 | BONUS Promo | |
| 6/1/22 | Review Book 1 | |
| 6/1/22 | BONUS Promo | |
| 6/2/22 | Excerpt Book 1 | |
| 6/3/22 | Review Books 2 | |
| 6/4/22 | Review Book 2 | |
| 6/5/22 | Playlist | |
| 6/6/22 | Excerpt Book 3 | |
| 6/7/22 | Review Book 3 | |
| 6/8/22 | Review Book 3 | |
| 6/9/22 | Sneak Peek Book 4 | |
| 6/9/22 | BONUS Series Review | Bibliotica |
Giveaway ended June 10, 2022