New books added daily through mid-December, 2022. Click the covers to purchase.
Saturday, November 5, 2022
JUMP TO NONFICTION -|||-  JUMP TO BOOKS FOR YOUNG READERS  
 -|||- JUMP TO HGG HOME PAGE  -|||-
==========================
FICTION / COZY MYSTERY / MURDER MYSTERY
By J.M. Roberts
Daylily Press
295 pages
Available in paperback, eBook
What does an internet stalker, a mountain lion and a murderer have in common? They are all after romance writer Peggy Rector. Peggy thought returning to her rural Texas hometown would bring peace and quiet, instead she finds herself caught up in a murder mystery and an old flame lighting her fire. She needs to catch the killer before she becomes the next victim.
===========================
FICTION / ROMANCE / WOMEN'S FICTION
By HK Jacobs
Wilde Type, November 13, 2020, 343 pgs.
Becoming Wilde, June 13, 2021, 335 pgs.
Ever Wilde, May 11, 2022, 315 pgs.
Available in paperback, eBook, and audio book
The Alex Wilde Series tells the story of a woman physician as she navigates career challenges, harrowing adventure, and unexpected romance while working in pediatric hospitals all over the world. In order to have love, she must sacrifice her vulnerability--a price that she's never been willing to pay. Until Ian...
===========================
FICTION / HUMOR SCIENCE FICTION / FRIENDSHIP
By Nancy Golden
Golden Cross Ranch LLC
386 pages
Available in hardcover, audio book, paperback, eBook
Star Trek collides with Armageddon in this human-alien friendship where an introverted human nerd and an alien college professor with an irrepressible sense of humor form an unlikely alliance in an effort to save both their worlds and, ultimately, each other. Stealing a spaceship and kidnapping an alien are not out of the question... A fun and uplifting story with an optimistic view of the future! 2022 North Texas Book Festival Award Winner - 2nd Place in Adult Fiction
===========================
FICTION / CHRISTIAN FICTION / ROMANCE
By Vickie Phelps
167 pages
Available in paperback, eBook
Cara Phillips has had doubts about Christmas ever since Brandt Peters abandoned her on their wedding day. Then an unlikely gift comes her way to remind her of the true meaning of the holiday.
===========================
FICTION / MYSTERY / CRIME
By SD Levin
206 pages
Available in eBook, paperback
Angels in Dallas is mystery thriller against the backdrop of Dallas's mid-1980s newspaper war. Awash in Texas history, ancient Judaica, government secrets and the power of an eons-old mythic book of knowledge, and peopled by quirky characters including hard-boiled, hard-drinking reporter Sam Silver, who stumbles upon the biggest story of his life. 
Angels in Dallas is a wild ride from the streets of Dallas into the immortal universe.
===========================
FICTION / MYSTERY / ROMANTIC SUSPENSE / ADVENTURE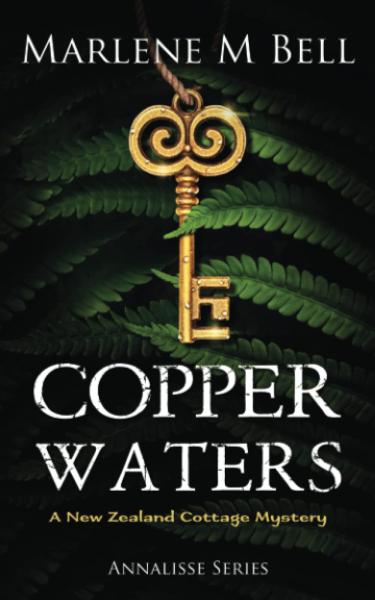 By Marlene M. Bell
Stolen Obsession*, January 2018, 294 pgs.
Spent Identity*, November 2019, 378 pgs.
Scattered Legacy, November 2021, 352 pgs.
Copper Waters, October 7, 2022, 340 pgs.
Available in paperback, eBook, and audio book*
A tempting romance intertwines international adventure with a dynamic couple struggling to uncover their pasts--without losing each other in the process.
===========================
FICTION / ROMANCE / LGBTQ / ROMANTIC COMEDY
Barefoot, Pregnant, and a Small-Town Girl
By Madison McCall
95 pages
Available in eBook
Mario Drake is a hot-shot real estate agent who thinks he's God's gift to the world. He's arrogant, rude, greedy, and insults anyone in his path just for fun, and that's when he's being nice. So when things don't go as planned with a potential real estate deal, he has to adjust to a new persona and way of life. You could say his life is turned upside down in more ways than one.
Pick up a copy of Barefoot, Pregnant & A Small-Town Girl and find out what happens when a city slicker with a huge ego goes from guy to gal.
===========================
===========================
FICTION / COZY MYSTERY / CULINARY MYSTERY / WOMEN SLEUTHS
By Amber Royer
Available in hardcover, paperback, and eBook
Grand Openings Can Be Murder, February 2, 2021, 268 pgs. (Visit the Lone Star Lit Tour Page)
70% Dark Intentions, July 20, 2021, 266 pgs. (Visit the Lone Star Lit Blitz Page)
Out of Temper, February 1, 2022, 264 pgs. (Visit the Lone Star Lit Tour Page)
A Shot in the 80% Dark, July 15, 2022, 285 pgs (Visit the Lone Star Lit Blitz Page)
A Study in Chocolate, coming January 17, 2023, 289 pgs
Felicity Koerber has returned to her home town of Galveston, Texas to open a bean to bar chocolate shop. She's living with her Aunt, Naomi and her pet lop eared bunny, Knightley, moving from one house to another as her aunt repairs and flips them. Once a massage therapist, she now finds herself making people feel better by having them taste chocolates made from beans from around the world. Also solving the occasional murder while deciding how much romance she wants to let into her life.
 
===========================
FICTION / LITERARY FICTION / CRIME FICTION
By James Wade
Blackstone Publishing
309 pages
Available in hardcover, audio book, paperback, eBook
Click for Lone Star Lit Tour Page
Beasts of the Earth tells the story of Harlen LeBlanc, a groundskeeper whose carefully maintained routine is overthrown by an act of violence. As the town searches for answers, LeBlanc strikes out on his own to exonerate a friend, while drawing the eyes of the law to himself and fending off unwelcome voices from his traumatic past. Twenty years earlier, young Michael Fischer does his best to survive deep in the swamps of Louisiana where he is on the run from his abusive father. Michael is taken in by a dying poet and his lover, who extract from him a promise: to be a good man, whatever that may require. The novel deftly intertwines these stories, exploring themes of trauma, violence, and morality, while producing a revelatory conclusion that is both beautiful and heartbreaking.
===========================
FICTION / RURAL FICTION / SMALL TOWN / WESTERN
By Loren C. Steffy
Stoney Creek Publishing
310 pages
Available in hardcover
Click for Lone Star Lit Tour Page
When Trace Malloy and Blaine Witherspoon collide on a desolate West Texas highway, their fender bender sets the tone for escalating clashes that will determine the future of the town of Conquistador.
===========================
FICTION / DYSTOPIAN TEXAS / THRILLER
By Lori Ann Stephens
Moonflower Publishing
352 pages
Available in audio book, hardcover (UK), paperback (US)
In the new Republic of Texas, guns are the law and nothing is forgiven.
Bluebonnet Andrews is on the run across the Republic of Texas. An accident with a gun killed her best friend, but everyone in the town of Blessing thinks it was murder. Now, she has no choice but to run. In Texas, murder is punishable by death.
On the road she meets Jet, a pregnant young woman just as determined as Blue to get out of Texas before she's caught and arrested. Even if Blue and Jet reach the wall, they face armed vigilantes who guard the border with murderous intensity. No one is allowed in or out of the Republic alive.  But some things are worth dying for.
===========================
FICTION / TIME TRAVEL / SCIENCE FICTION/ CHRISTIAN
By C.J. Peterson
Texas Sisters Press
266 pages
Available in paperback, eBook
Tori St. James woke to her worst nightmare – framed for the murder of her best friend. She and her family's past did not help her case in court. On the day of her sentencing, her world was turned upside down by her…great-great-great-grandson? Traveling back from the future in hopes of changing his family history, Tripp St. Claire went to the one relative he thought would be the best to help him on his mission. Will Tripp and Tori change so much that they cease to exist? What would you do to save the future generations of your family?
===========================
FICTION / COZY MYSTERY / FEMALE SLEUTH / COZY ANIMAL
By Stacy Wilder
Wild Hawk Press
266 pages
Available in paperback, eBook
Click for Lone Star Lit Tour Page
Liz Adams never imagined when she moved to Charleston with her truth sniffing Labrador retriever, Duke, that she would use her skills as a private investigator to avoid winding up on Death Row. Her best friend, Peg, murdered, shot by Liz's gun. At the insistence of Peg's father, Private Investigator Liz Adams, and her Labrador, Duke, rush to solve the case. Tensions flare between Liz and the cops as she rises to the top of their suspect list. Riding a roller coaster of emotions, Liz discovers many secrets Peg kept from her despite the two being best friends. As the investigation unfolds, a cast of suspects emerges. . . the ex-husband, the boyfriend, a coworker, neighbors, even a few family members.

Charleston Conundrum travels from Charleston, South Carolina, to Paris and back in the emotional unraveling of Peg's life and death to a killer ending.
===========================
===========================
FICTION / DYSTOPIAN 
By A. Borroel
130 pages
Available in paperback
Lonely are the ones whose hearts and dreams are heavy.
Meet 8 strangers who have found themselves trapped underneath in a bunker from an ongoing war. Their sanity and hope are tested each day that they wait for help to arrive. A teacher, bum, nurse, runaway, college kid, army vet, and two children navigate their way in their dark days as they learn to cope and survive with each other.
Every night gets a little harder and every day gets a little madder.
===========================
FICTION / HUMOROUS / LITERARY FICTION / WOMEN'S FICTION
By Kelly Hitchcock
She Writes Press
240 pages
Available in paperback, library binding, eBook
Click for Lone Star Review
Ann Josephson is a twenty-five-year-old sociopath whose compulsive kleptomania manifests itself in the most unlikely of places: the community center where she works out every day. The walls of the community center insulate her from the terrors of the outside world, which include her freelance work as a graphic artist; her socialite parents, who pay the better part of her living expenses; her therapist, who devotedly punches the clock; and the dark void of romantic relationships.
Set in suburban Kansas City in 2012, Community Klepto, a droll combination of Bridget Jones' Diary and Choke, makes incarnate the characters and shenanigans that go on in every gym in the world.
===========================
FICTION / ROMANTIC SUSPENSE / CHRISTIAN FICTION
By DiAnn Mills
Tyndale House Publishers
416 pages
Available in hardcover, audio book, paperback, eBook
Click for Lone Star Lit Tour Page
SOMETIMES A SMOKING GUN ISN'T ALL THAT IT APPEARS TO BE! On the family's Brazos River Ranch in Texas, Avery Elliott helps run her grandfather's commercial construction business. Raised by Senator Elliott, Avery has never doubted her grandfather is the man of integrity and faith she's always believed him to be …. until the day she finds him standing with a gun over the body of a dead man.
===========================
FICTION / MYSTERY / HUMOR
The Covey Jencks Mysteries Series
By Shelton Williams
KDP
Available in paperback, audio book, and eBook
Covey Jencks (Covey Jencks Mysteries, Book 1), August 28, 2019, 195 pages. Covey Jencks is an amateur detective novel set in West Texas and featuring an interracial couple, Covey Jencks and JayJay Qualls.
Covey and JayJay Get Educated (Covey Jencks Mysteries, Book 2) September 2019, 209 pages, Covey and JayJay investigate a triple murder and stumble into a political conspiracy. Visit the Lone Star Lit Tour Page.
The Chinese Murder of Edward Watts (Covey Jencks Mysteries, Book 3), December 8, 2020, 233 pages. Covey and JayJay must navigate through a political uproar while investigating a possible spy ring, suspected Chinese gangsters, and an active ghost. Visit the Lone Star Lit Tour Page.
The Covey Jencks Mysteries: Love and Murder Deep in the Heart of Texas (Omnibus Edition), February 7, 2022, 438 pages. Visit the Lone Star Lit Tour Page.
===========================
WOMEN'S FICTION / MAINSTREAM / BOOK CLUB
By Kimberly Packard
Abalos Publishing
363 pages
Available in paperback, eBook
Click for Lone Star Lit Tour Page
Dying isn't just hard on the ones left behind, the regret of unfinished lives weighs heavily on the terminally ill. That's where Dire's Club steps in, a specialty travel agency that takes a small group of dying people on one final adventure—so they can be free of guilt, be more than a diagnosis, and find a way to confront life…and death.
A life coach with a death wish, a rock god, a telenovela star, a grandmother living her life-long dream, and a young tech genius round out this group of strangers facing death together. But when tragedy strikes, their bond is shattered. Lies and fraud surface, forcing the dying to come together to save someone's life.
Everybody dies. The lucky ones have fun doing it.
===========================
FICTION / HISTORICAL / ROMANCE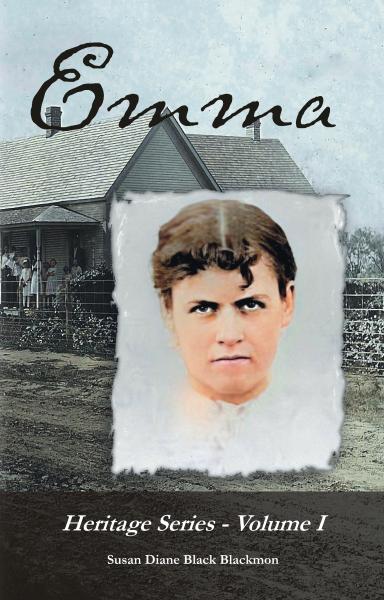 Emma: Heritage Series - Volume 1
By Susan Diane Black Blackmon
245 pages
Available in hardcover, paperback, eBook
A real-life Cinderella story - complete with a wicked stepmother.
"Emma lay very still, her eyes tightly closed. Sometimes - if she concentrated - she could make out her momma's face. She was the youngest child of eighteen. She had barely been two when her beloved Momma died. Losing Momma had hurt Papa deeply. No one had wanted him to be sad, but why did she have to be their new mother?"
Based on the author's great-grandmother and events in her life, much of the story is fiction. However, threads of reality are woven throughout Emma's story. The real-life Emma was, the youngest in a family of eighteen children. As to the rest, it is up to the reader to decide, fact or fiction.
===========================
FICTION / HISTORICAL / MYSTERY / ROMANCE
By Shanessa Gluhm
TouchPoint Press
324 pages
Available in hardcover, audio book, paperback, eBook
Click for Lone Star Lit Tour Page
When Joel and Clancy Fitchett find themselves at the center of a murder investigation, whispers of their past start to resurface—a history they hid and buried long ago. Their decision now will change everything. A second lie, a second pact and— hopefully—a second chance. College student Garrison Stark is on a mission to find out if Clancy Fitchett is his biological grandfather. Though Clancy has been missing since 1946, Garrison plans to find him and discover the truth. But after unearthing sixty years of secrets, Garrison realizes the truth may be more than he bargained for. Told in alternating timelines, Enemies of Doves is a tale of family secrets, deception, and the search for truth. Perfect for fans of Kate Morton and Allen Eskens.
===========================
FICTION / THRILLER / ACTION & ADVENTURE / TECHNOTHRILER
The Enigma Factor, Rising, Ignite: Boxed Set
By Breakfield and Burkey
ICABOD Press
1225 eBook pages
Available in eBook
R-Group is a group of cyber heroes supporting their clients, businesses, and governments from tyranny from the bad actors of the Darknet. They use their technological, financial, and dedicated resources to find the sources of evil exploits and expose them to the authorities.
This Box Set 1 edition Enigma Series includes The Enigma Factor, The Enigma Rising, and The Enigma Ignite.
===========================
FICTION / WOMEN'S HISTORICAL FICTION / BIOGRAPHICAL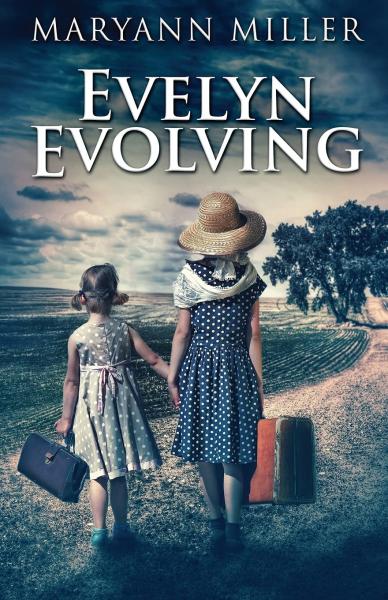 Evelyn Evolving: A Story of Real Life
By Maryann Miller
Next Chapter Publishing
288 pages
Available in hardcover, audio book, paperback, eBook
"Evelyn Evolving is a heartfelt story of one woman's journey through some of life's most difficult trials, a coming-of-age that readers won't soon forget. Maryann Miller captures the spirit of a woman who refuses to be defeated with great tenderness and, what's more, enduring hope." — Kristy Woodson Harvey, bestselling author of Slightly South of Simple
===========================
===========================
FICTION / CHRISTIAN / ACTION / ROMANTIC SUSPENSE
By Lisa Harris
Available in audio book, paperback, and eBook
Survival: Fallout Series Book One,  October 19, 2021, 236 pgs.
Hunted: Fallout Series Book Two, February 7, 2022, 234 pgs. 
Frequency: Fallout Series Book Three, May 17, 2022, 232 pgs.
Deception: Fallout Series Book Four, October 10, 2022, 234 pgs
Shattered: Fallout Series Book Five, coming February 28, 2023
In today's world, law enforcement agencies across the country rely on forensic tools, DNA testing, and crime labs. But what if that technology was suddenly no longer available? No one in the small, west Texas town of Shadow Ridge knows what took down the power grid, or when it's going to be back up, but everyone knows exactly where they were the moment it went down. And now, with no electricity, no internet, and no modern technology, the men and women responsible for keeping the town safe are going to have to learn how to fight crime all over again.
===========================
FICTION / WOMEN'S FICTION / CONTEMPORARY WESTERN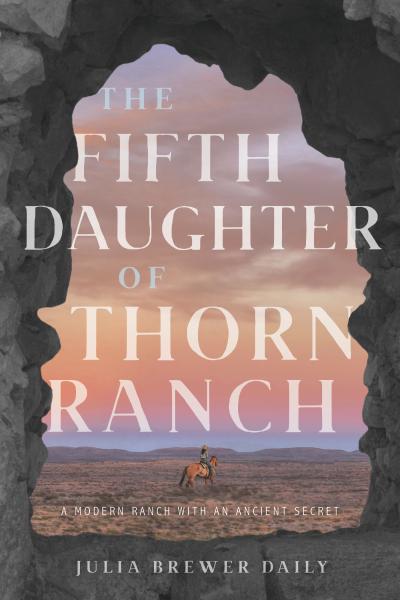 The Fifth Daughter of Thorn Ranch
By Julia Brewer Daily
Admission Press, Inc.
323 pages
Available in hardcover, audio book, paperback, eBook
Click for Lone Star Lit Tour Page
Emma Rosales is the heiress of the largest ranch in Texas—The Thorn. All the responsibilities of managing a million acres now fall into her fifth-generation hands. A task Emma could handle with her eyes closed…if The Thorn were any ordinary property. The Thorn is home to many things. Clear, cloudless skies. Miles of desert scrub and craggy mountains. A quiet disrupted only by whispers of the wind. And an ancient web of secrets won't let Emma out alive without a fight. The Fifth Daughter of Thorn Ranch is a family saga as large as the state of Texas.
===========================
FICTION / MYSTERY / CULINARY / CHICAGO
By Judy Alter
Alter Ego Press
224 pages
Available in  paperback, eBook
Irene is back in town. And Henny's life is a mess. Irene's "voices" have told her that something is horribly amiss with a person dear to her. When she arrives, she learns that a death notice for Florence Sherman, her sometime friend, been published in the Sun-Times. Once Irene discovers her friend's body is missing, the diva chef refuses to leave Chicago until she solves the mysterious disappearance. But, with Irene in Chicago, Henny's successful "From My Mother's Kitchen" TV cooking show and her precious time with Patrick, husband of her dreams, are seriously compromised by Irene's insistence that finding Florence trumps any other concerns.
Finding Florence shares a nice bit of Chicago history and lots of food talk, and an appendix of recipes is included.
===========================
FICTION / WESTERN ROMANCE / SMALL-TOWN STORIES
By Natalie Bright & Denise F. McAllister
Wolfpack Publishing / CKN
245 pages
Available in  paperback, eBook
Destynee Olsen has always heard that her life's destiny is more important than she is. Realizing that the road to stardom means leaving behind a piece of her heart, she must decide what she really wants. Is this her dream or her over-bearing mother's? Travis Olsen promises to support his wife's ambitions and it comes at a great cost. Being a single parent is not the sacrifice he had in mind. There is no question that his wife has an unbelievable talent, but that means their son may grow up without a mother.
Will Travis and Destynee end up on the same path? Sometimes it takes courage to speak the truth and stop denying your true heart's desire.
===========================
FICTION / ART HISTORICAL FICTION / ESPIONAGE THRILLER
For the Minds and Wills of Men
By Jeff Lanier
Boyle & Dalton
310 pages
Available in hardcover, paperback, eBook
Click for Lone Star Lit Review
A gripping, historical art mystery set in 1950s cold war Manhattan, a story of art, love, and espionage. While recovering a stolen Jackson Pollock for a wealthy client, art insurer Will Oxley falls for the client's daughter, Liz Bower, who leads him deep into the rebellious and seductive world of the abstract expressionist painters. But when Will learns the painting⁠—and Liz⁠—may be hiding communist secrets better left hidden, he finds himself torn between exposing the girl he loves or risking his life by trusting her instead. Realizing nothing is as it seems, Will is caught between communist espionage, secret government programs, and the grip of cold war fear, suspicion, and betrayal where trust is all he has left …
===========================
FICTION / FAMILY SAGA / WOMEN'S FICTION / ROMANCE / SISTERS
By Cinda K. Swalley
347 pages
Available in paperback, eBook
A young woman's determination to help a lonely motel owner find a new home becomes the catalyst that changes many lives. Megan and Katie Summers are leaving on their long-planned road trip, but Katie is apprehensive because her dreams are confusing; a mysterious fire, two sisters screaming, an Indian woman with a long grey braid, a white horse, and trees that want to hurt her. She didn't know how to interpret them. Katie believes her mission in life is to spread the word that kindness can change lives, so she creates a club called The Golden Hearts Club and initiates new members when they show compassion toward others. Unplanned detours change the course of their trip and their lives as they develop new friendships, experience hostile situations, and find love in an unlikely place.
===========================
FICTION / WOMEN'S SAGA / 20TH CENTURY FICTION
By Joanne Kukanza Easley
Red Boots Press
227 pages
Available in paperback, eBook
Young Lauren knows she doesn't want to be a ranch wife in Palo Pinto County, Texas. After she's discovered by a modeling scout at the 1940 Fort Worth Stock Show, she moves to Manhattan to begin her glamourous career. After a setback, she drifts into alcoholism and promiscuity. By twenty-four, she's been widowed and divorced, and flees her problems with geographical cures. Lauren's last escape lands her in Austin, where she eventually achieves sobriety and starts a successful business, but happiness eludes her. In 1985, Lauren is stunned when Brett, her third husband, resurfaces, wanting to reconcile after thirty-three years. The losses and regrets of the past engulf her, and she seeks the counsel of Jane, a long-time friend from AA. What will Lauren decide?
===========================
===========================
FICTION / LITERARY / FAMILY SAGA / SMALL TOWN / RURAL 
Jackson's Pond, Texas--The Series
By Teddy Jones
MidTown Publishing
Jackson's Pond, Texas, (#1), October, 2013, 252 pages, available in paperback, and eBook 
Slanted Light, (#2), August, 2020, 263 pages, available in hardcover, paperback, and eBook. Visit the Lone Star Lit Tour page.
Making it Home, (#3) July, 2021, 275 pages, available in hardcover, paperback, and eBook. Visit the Lone Star Lit Tour page
Marva Cope, (#4), Coming 2023

In Jackson's Pond, Texas, seventy-four-year-old Willa Jackson sets out to maintain her independence and fully realize her artistic talent. Her daughter attempts to take charge of Willa, although her hands are full of her own problems. Willa's past in Jackson's Pond, the town named for the pond on their ranch, provides a backdrop for her determination to secure her future and her family's as she follows her creative heart. In Slanted Light, Claire Havlicek, Willa's granddaughter, collapses under the weight of threats to her thirteen-year marriage, her children, her two primary care clinics, and the family ranch. When Claire admits her limits, her family helps her learn that being human, weaknesses and all, can be the source of strength and joy. In Making It Home, fifty-five-year-old Melanie Jackson Banks encounters racism, intolerance, and violence both in her family's distant past and in current day Jackson's Pond. She leads family and community efforts to create reconciliation for past wrongs and also to demonstrate strength and defiance in the face of vandalism, cross-burning, domestic violence, threats to Jackson Ranch's operation, and kidnapping. In the midst of this stormy period, she finds allies in her mother's long-time companion, Robert Stanley; her mother, Willa Jackson; her daughter Claire Havlicek; and many others.
===========================
FICTION / CRIME FICTION / MURDER MYSTERY / FEMALE FBI AGENT
By Leanne Kale Sparks
Crooked Lane Books
Available in hardcover, audio book, eBook
The Wrong Woman (#1), February 8, 2022, 314 pages
Every Missing Girl (#2), Coming February 7, 2023, 310 pages
FBI Special Agent Kendall Beck teams up with Denver Homicide Detective Adam Taylor to hunt down criminals in the Mile High City of Denver, Colorado. When Kendall's best friend goes missing, and is found murdered, Kendall teams up with Adam to hunt down a murderer and uncover a possible sinister reemergence of Denver's most notorious serial killer, the Reaper. Kendall soon returns the favor when Adam's niece is missing, and the hunt to find her before the investigation becomes a death inquiry forces the dynamic duo into high gear. But has the young girl run away, or is she the victim of a crime?
===========================
FICTION / TWISTED HISTORY / HUMOR / DYSTOPIAN 
Liberty Bell and the Last American
By James Stoddard
347 pages
Available in paperback, eBook
Click for Lone Star Lit Tour Page
Americans love their Constitution. In seventeen-year-old Liberty Bell's era it has become a myth.
After the Great Blackout obliterates the world's digitized information, America's history is forgotten. Only confused legends remain, written in The Americana, a book depicting a golden American age.
Raised on The Americana's stories and ideals, Liberty Bell joins secret agent Antonio Ice on a quest for her country. But forgotten technologies are reawakening. Historical figures such as Albert Einstein, Harriet Tubman, and Thomas Jefferson live again.
Only Liberty can return the American continent to the freedom of its forefathers. For, as The Americana says, "Those who don't know history are destined to repeat it—and forfeit all coupons, discounts, and travel miles."
A humorous, poignant celebration of America and its Constitution.
===========================
FICTION / LITERARY FICTION 
By Severo Perez
Texas Christian University Press
278 pages
Available in hardcover and eBook
Click for Lone Star Lit Tour Page
The year is 1961. Seventy-year-old Cosimo Infante Cano, a Cuban-born artist in need of inspiration, follows his lover to Texas in what was to be a temporary sabbatical from their life in France. Unexpectedly, he finds himself stranded in San Antonio, nearly penniless, with little more than the clothes on his back and an extraordinary pocket watch. His long hair and eccentric attire make him an odd sight in what he has been told is a conservative cultural backwater. His new friends feel empathy for his impoverished condition, but his unconventional actions and uncompromising ethics confuse them. He creates charming drawings he refuses to sell and paints a house simply for the pleasure of making a difference. In the process he forever alters the lives of those who thought they were helping him.
===========================
FICTION / SCIENCE FICTION / SPACE OPERA
Records of the Argos Series
By Michael J. Farlow
Available in paperback and eBook
Crucible (#1), February 2021, 313 pages
Retribution (#2), November 2022, 324 pages
Records of the Argos is a new series that follows the adventures of a young intelligence spaceship captain, his unlikely crew, and a quirky AI as they carry out their missions in a post-war environment. Some missions are assigned. Others may not be. All involve unexpected twists and turns as they try to deal with unplanned situations far from home. While the time frame begins two years after a galactic war narrowly won by the Consortium over the Arkon empire, some Arkon are still a threat. Over time there will be new races out there that present dilemmas and dangers to the Argos and the Consortium.
Take a ride with the adventures of the Argos. Tales of adventure, peril, and unwavering camaraderie.
===========================
FICTION / SCIENCE FICTION / ACTION / ROMANCE
The Republic of Texas: Texas' Last Stand for Faith and Freedom
By Gary Bray; Audio Narrators: Mike and Linda Gordon
Trilogy Publishing
237 pages
Available in audio book, paperback, eBook
America collapses and Texas has left the union to become the most powerful nation in the world using free market and Christian values. The world government in the United Nations wants to take it over and Texas says no. This brings about World War Three and a Star Wars type adventure along with a Hallmark love story inside.
This story captures the Texan can do spirit like none other with a last stand at the Alamo against the multitudes. It will make you proud to be a Texan after you read this futuristic novel. Order it now and give it for your Texas friends.
===========================
FICTION / CONTEMPORARY / PARANORMAL ROMANCE / SUSPENSE
By Jan Sikes
Wild Rose Press
341 pages
Available in paperback, eBook
Colt Layne owns the Layne Horse Sanctuary. He lives an idyllic life between caring for the animals and playing music with his band. That is until a stranger appears with unreasonable demands. When someone murders the man, Colt is arrested. He's been framed, but by whom and why? He needs to talk with his deceased grandfather. But that's impossible. Or is it? Sage Coventry is gifted with the ability to communicate with the deceased. Skeptical but desperate, when Colt consults with her, he gets more than messages from beyond the grave as she breezes into his heart with sweet patchouli fragrance and tempting lips he longs to kiss. The race against time to clear his name and save the ranch launches them on a mission that brings shocking revelations.
FICTION / FAIRY TALES / FUTURISTIC ROMANCE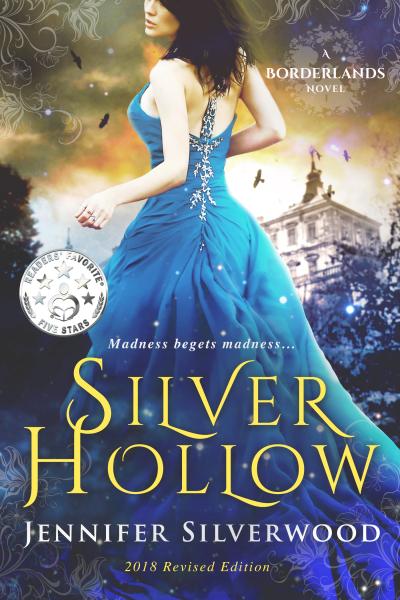 Silver Hollow (Borderlands Saga, #1)
By Jennifer Silverwood
Silverwood Sketches
401 pages
Available in hardcover, paperback, eBook
Into a land of Fae, Dragons, and the power of Excalibur... Amie ignores the unexplained mysteries in her life, until a psycho stabs her in an alley and she's brought back to life by a familiar stranger. With no choice, Amie follows her savior across the Atlantic to Silver Hollow. Turns out, her father's family is Seelie royalty, and Amie's next in line for the throne. The only problem is she can't control her magic and her father wiped her memories. To save her long-lost family, Amie will need to learn to trust her long-lost lover, Emrys (the Merlin). Silver Hollow is a place of ancient traditions and hidden dangers, where fae trade favors for lives and dragons dream of freedom.
===========================
FICTION / LATER-IN-LIFE ROMANCE / ROMANTIC COMEDY
By Margie Seaman
Stoney Creek Publishing
224 pages
Available in hardcover, paperback, eBook
It's never too late to find love on the high seas. Kate Caldwell's romance novels offer happiness to her readers—and to herself. But at 72, she is dismayed that she's never met someone with whom she could form a true connection of the heart. Struggling with the latest installment in her series about a handsome, eighteenth-century pirate, Kate is awakened during a particularly violent thunderstorm by the presence of a man in her room. Realizing that this was either a dream or a figment of her imagination, Kate befriends the sea-faring apparition and together they produce two successful books about the life of Captain Edward Peregrine. Little did Kate know that there were troubled waters ahead and that she would share a fiery passion with Edward that would span the constraints of time.
===========================
FICTION / NOIR / SCIENCE FICTION
By Colin Holmes
CamCat Books
384 pages
Available in audio book, hardcover, paperback, eBook
In 1947, the first stop wreckage from Roswell made was the Fort Worth Air Base. The next day an Army Major vanished from his Top Secret job there, owing a sizeable gambling debt to a local mobster. Down-on-his-luck former Ranger Jefferson Sharp is hired to find the Major and collect. Together with his gal-pal, the vivacious Roni Arquette, Sharp searches from the hideaway poker rooms of Thunder Road to the Nevada desert. They confront murderous operatives and dead-ends until an otherworldly clue reveals a conspiracy between a new Central Intelligence Agency, the newly christened Air Force, and the Chicago mob. Together they're covering up an interplanetary secret that will change Sharp and Roni's lives and may determine how long their lives may be.
===========================
Click the covers to purchase.
===========================
 JUMP TO NONFICTION -|||-  JUMP TO BOOKS FOR YOUNG READERS  
 -|||- JUMP TO HGG HOME PAGE  -|||-