New books added daily through mid-December, 2021. Click the covers to purchase.
Saturday, November 5, 2022
JUMP TO FICTION     -|||-     JUMP TO NONFICTION
 -|||- JUMP TO HGG HOME PAGE  -|||-
===========================
*CHILDREN'S* Click the covers to purchase.
===========================
FICTION / PICTURE BOOK / YOUNG READERS
By Diann Floyd Boehm; Illustrated by Judy Gaudet
Texas Sisters Press
28 pages; hardcover, paperback, eBook
Visit the Lone Star Lit Tour Page.
This baby bluebird will capture your heart as he shares with his momma why he doesn't want to leave the nest and join his siblings.
The momma listens to her baby bird and, with gentleness, helps him build the courage to fly and join the rest of his family.
So come along for the journey and become excited for the baby bird as he discovers he can fly and soar through the sky.
It is a heart-warming story and beautifully illustrated with a powerful message of "I Can Do It."
===========================
CHILDREN'S / TRAVEL / ACTION & ADVENTURE / AGES 6-8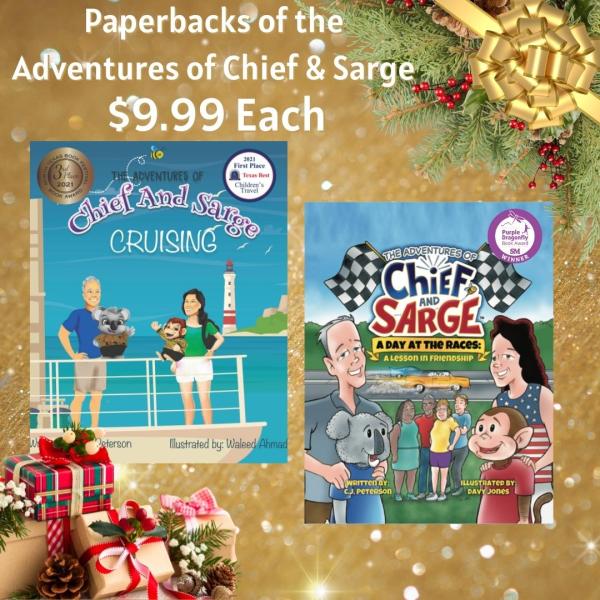 The Adventures of Chief and Sarge Series
By C.J. Peterson
Texas Sisters Press
hardcover, paperback, and eBook
Cruising, 42 pages, illustrated by Waleed Ahmad
A Day at the Races: A Lesson in Friendship, 52 pages, illustrated by Davy Jones
Chief and Sarge are two adorable little guys who love adventure! Their biggest adventure was the day they were adopted by Trevor and Cassie from the orphanage.
These little guys create an adventure every time they get into the car! They are a fun, life-loving pair that will keep you smiling! You may find the family out on an adventure near you. They go on some real-life adventures all the time! They have also just started a children's book series regarding these adventures!
===========================
FICTION / PICTURE BOOK / INTERGENERATIONAL
By Diann Floyd Boehm; Illustrated by Judy Gaudet
OC Publishing
Charlie and the Tire Swing is a beautiful intergenerational story told from the perspective of Charlie and his Grandpa Jack.
Over a cup of hot chocolate, Charlie's grandfather tells the story of how he planted an acorn with his own grandfather, Charlie's Great-Great Grandpa George, and how he tenderly cared for it and watched it grow, from one season to the next. He shares how, over the years, as the acorn grew into a might oak tree, how each generation enjoyed the shade of the tree, climbing it, reading under it, and gathering together as a family around it. It's a story of growing strong family ties, of sharing stories from generation to generation, and of appreciating nature and the simple things in life, like swinging on a tire swing.
===========================
NONFICTION / CHILDREN'S / CHILDREN'S COOKING / TEXAS
Chili Time, Y'all! How Texas Found Its State Cuisine
By Jennifer Coleman; Illustrated by Kay Meadows
Pelican Publishing
32 pages
Every true Texan knows that the best chili—in fact, the only real chili—can be found only in the Lone Star State. A Bowl of Red makes the taste buds tingle and the heart sing. It is a bowl of tradition, passed down through families and generations, that American humorist Will Rogers once called a "bowl of blessedness." This colorful picture book for young readers traces the origins and development of the official state dish of Texas. With such fun facts throughout and an authentic Texas chili recipe from Lady Bird Johnson's White House days, children and adults will turn the pages and find themselves hankering for a bite. It's chili time, y'all!
===========================
NONFICTION / CHAPTER BOOK / SELF-HELP / WELLNESS / AGES 8-12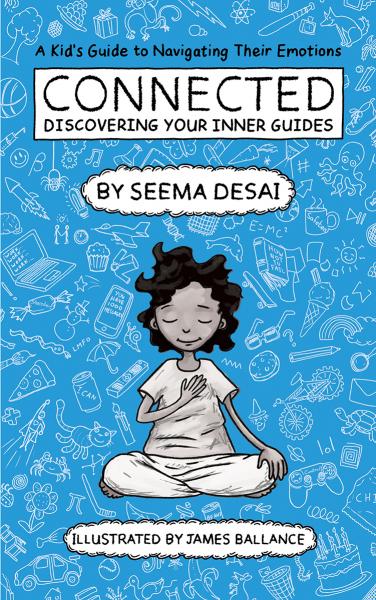 Connected: Discovering Your Inner Guides
By Seema Desai; Illustrated by James Ballance
The Jai Jais Ltd.
Connected is all about teaching kids and their families how to navigate their emotions. It is a practical guide to understanding powerful concepts that alleviate the stress and challenge in tough situations.
The book also includes tools and tips to help children become advocates for their mental and emotional well-being in productive ways, as well as thought-provoking questions to encourage young readers to think about how these tools would be uniquely relatable to them.
Written to inspire children to become empathetic leaders and creative solution-seekers, Connected is a book that helps them not only understand themselves better, but also those around them.
===========================
CHILDREN'S / PICTURE BOOK / ANIMALS / AGES 3-7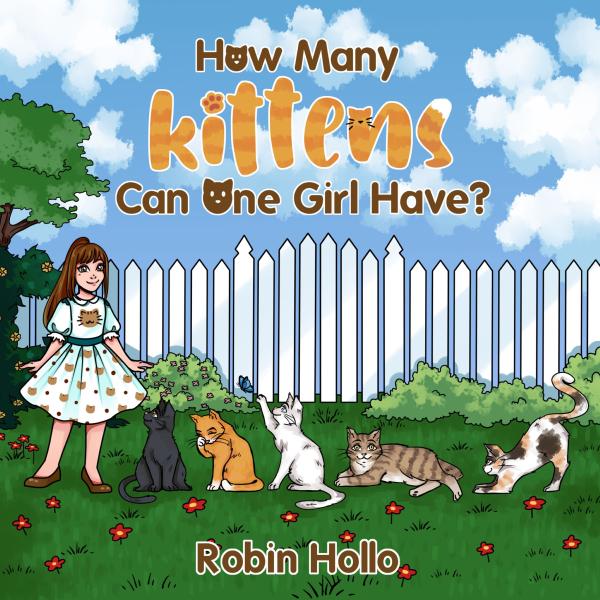 How Many Kittens Can One Girl Have?
By Robin Hollo
How Many Kittens Can One Girl Have? is a sweet book about a little girl named Pearl, who loves cats.
Read along as Pearl and Nugget find more and more kittens. The author weaves the story together and comes up with a very sweet ending that makes everyone happy, even Nugget. Children will enjoy the vibrant illustrations, that bring the story to life on the pages of this beautiful book. How Many Kittens Can One Girl Have? Is a wonderful addition to your child's library, elementary school library, or any classroom or daycare library. Your children will fall in love with Pearl and her kitty friends.
===========================
CHILDREN'S / PICTURE BOOK / HORSE STORY / AGES 5-9
SandyBoy and the Christmas Blizzard
By Cindi Flow
Texas Sisters Press
34 pages
Available in hardcover, paperback, eBook
SandyBoy loves Oceanview Farm in the snowy winter, but a blizzard is scary with so much snow and wind! He worries about the safety of all his friends. He is puzzled by some of the changes inside the barn with decorations hanging from the stalls. Join SandyBoy for this heartwarming adventure as a blizzard hits the farm and he discovers the meaning of Christmas for the first time!
===========================
CHILDREN'S / ANIMALS / THANKSGIVING / AGES 6-10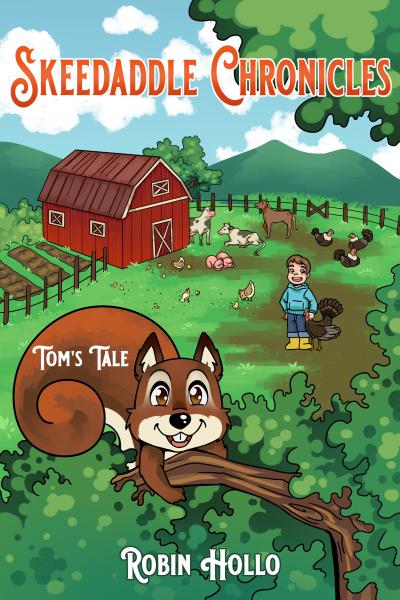 Skeedaddle Chronicles: Tom's Tale
By Robin Hollo
Skeedaddle Chronicles is a brilliant start to Robin Hollo's children's book series that seeks to instill a love of animals in kids at a tender age. Kids developing empathy and love for animals at a young age has been proven to make them compassionate and caring individuals as adults. Books like these go a long way to ensure they find that connection early on. The colorful illustrations and Hollo's fun and engaging writing style make the book a joy to read. The characters are immensely likable, and their quirky traits make the story all the more entertaining.
===========================
NONFICTION / BABY BOOK / GIFT BOOKS & KEEPSAKES
Texas Baby: A Baby's Book of Firsts from the Lone Star State
Written and Illustrated by Allison Dugas Behen
Pelican Publishing
40 pages
Keep track of your baby's essential Texas firsts in this unique baby book. Place birthday photos and record milestones on colorful pages with hand lettered text. Capture baby's experiences with food including who made their first queso, enchiladas, and pecan pie! Colorful pages provide guided journaling of baby's first football game, rodeo, and more. Illustrated end sheets give space to record blessings from the baby shower and well wishes from loved ones in this book that will become an heirloom for generations.
===========================
*MIDDLE GRADE* Click the covers to purchase.
===========================
MIDDLE GRADE / FRIENDSHIP / DIVERSE & INCLUSIVE / SPORTS / AGES 9-12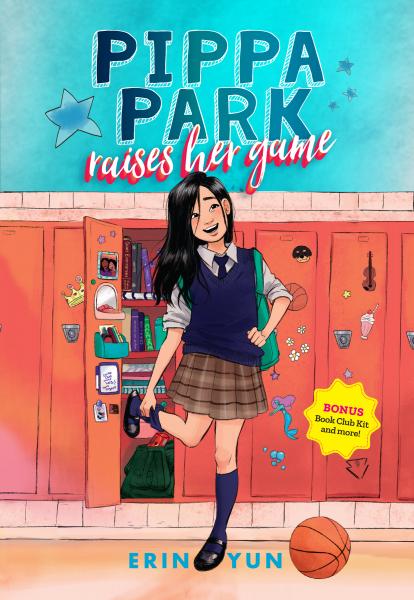 Pippa Park chapter book series
By Erin Yun
paperback, hardcover, audio book, eBook
Pippa Park Raises Her Game, Fabled Films Press, 288 pgs.
Pippa Park Crush at First Sight, Fabled Films Press, 288 pgs.
The Pippa Park chapter book series is a relatable middle school story about friendships, bullying, crushes, and family. In book one, Pippa Park Raises Her Game, when Pippa gets a mysterious basketball scholarship to Lakeview Private, she jumps at the chance to reinvent herself with her new elite classmates. When social media threatens Pippa's newly built persona; she wonders if she can keep it together.
In book two, Pippa Park Crush at First Sight, she picks up right where she left off—balancing working at the struggling family laundromat, volunteering for the Korean church pageant, and hosting the perfect party for her basketball team while juggling two crushes! With courage and determination, Pippa faces middle school drama while staying true to her real self.
===========================
MIDDLE GRADE / FANTASY / MAGICAL REALISM / AGES 10-13
By Kellye Abernathy
Atmosphere Press
Thirteen-year-old Condi Bloom's dream is to learn to surf, but her laid-back beach town isn't what it used to be. Big resort owners are taking over the cove. Worse, someone's harassing the Beachlings, the mysterious old women living in the cliffs off Windy Hollow, a lonely tower of rock that people say is haunted. When a new surfer boy named Trustin shows up in town and invites Condi to a forbidden surfing spot, she's swept into an extraordinary underwater adventure, where a surprising encounter with Koan, the Riddlemaster of the Sea, changes her life. Along with Trustin, his quirky twin and a mystical aquamarine surfboard, Condi learns the untold stories of the Beachlings, uncovering the timeless secrets of Windy Hollow.
===========================
*YOUNG ADULT* Click the covers to purchase.
===========================
FICTION / HISTORICAL / SCIENCE FICTION / FANTASY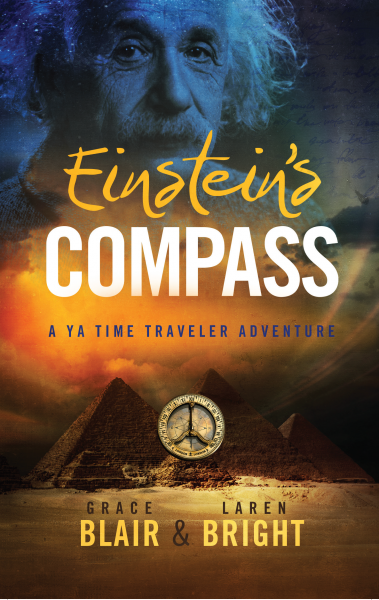 Einstein's Compass: A YA Time Traveler Adventure
By Grace Allison
Modern Mystic Media, LLC
398 pages
Available in paperback, audio book, and eBook
Visit the Lone Star Lit Tour Page.
Take a YA time traveler adventure with young Albert Einstein.
When young Albert Einstein's father gives him a jeweled compass, he has no idea the adventure that awaits. Spanning from 10,400 BCE on the Islands of Poseidon to Switzerland in 1903, Einstein's Compass sweeps across dimensions all while Albert Einstein is growing into his destiny. But a dangerous creature hunts Albert and the compass. In this fantasy adventure, cosmic forces of good and evil clash around a budding scientist on the cusp of his greatest discovery.
===========================
FICTION / SOCIAL ISSUES / FAMILY ISSUES / AGES 14+
By Beth Fehlbaum
Progressive Rising Phoenix Press
298 pages
Pre-order (available January 10, 2023)
For as long as she can remember, Kylie Briscoe's been searching for the moon even though she has no idea why it soothes her. Placed in an impossible situation by her mother, Kylie cries for help and gets it, but it feels more like a death sentence when she is separated from her sister Aliza. Now she's in tiny Patience, Texas, with her potty-mouthed grandmother, stargazing grandfather, an uncle who reminds her a lot of a cop who terrified her during a drug bust, a herd of Norwegian Dwarf goats, their "guard donkeys," and three canine roommates occupying Kylie's former nursery. When the authorities make a mistake that could cost her everything, Kylie must decide whether to tell the truth --all of it-- in order to save herself and her sister.
===========================
YOUNG ADULT / SUSPENSE / SCIENCE FICTION / CHRISTIAN FICTION
Sands of Time Trilogy
By C.J. Peterson
Texas Sisters Press
Appointed Time, 268 pages
Race Against Time, 248 pages
Out of Time, 248 pages
paperback, eBook
In the game of chess, there are moves & counter-moves.This sci-fi series follows a group of teens with abilities as they go through the US to rescue their siblings.The challenger is their sadistic creator who has the money & power to win at any cost. This series is often described as, "Stranger Things (minus the Mind Flayer portion) meets XMen!" The ultimate power struggle between the created and their creator! It's not your mama's Christian fiction!
===========================
Click the covers to purchase.
===========================
JUMP TO FICTION     -|||-     JUMP TO NONFICTION
 -|||- JUMP TO HGG HOME PAGE  -|||-