Follow along with the Lone Star Lit Book Blog Tour!
DIRE'S CLUB
BY KIMBERLY PACKARD
Publisher: Abalos Publishing
Publication Date: March 23, 2021
Pages: 326 Pages
Categories: Action & Adventure / Contemporary / Women's Fiction
ABOUT THE BOOK: Dying isn't just hard on the ones left behind, the regret of unfinished lives weighs heavily on the terminally ill. That's where Dire's Club steps in, a specialty travel agency that takes a small group of dying people on one final adventure-so they can be free of guilt, be more than a diagnosis, and find a way to confront life ... and death. 
Life Coach Charlotte Claybrooke built a successful second career guiding people out of grief, but the impending tenth anniversary of her own heart-wrenching tragedy sets her on a journey to find life among the dying. 
Staring death in the face was Jimmy Dire's business. He met it with a warm hug, a kind word, and a smile. Dire's Club gave the terminally ill one final, bucket-list adventure before passing on, but dying was expensive. The bills, like Jimmy's lies, were piling up. It's only a matter of time before he's forced to face a different type of death. 
A rock god, a telenovela star, a grandmother living her life-long dream, and a young tech genius round out this group of strangers facing death together. But when tragedy strikes, their bond is shattered. Lies and fraud surface, forcing the dying to come together to save someone's life. 
Everybody dies. The lucky ones have fun doing it. 
Purchase on Amazon
Add the Book on Goodreads
Find Kimberly Packard on: 
Amazon | Instagram | Facebook | Twitter | Goodreads | BookBub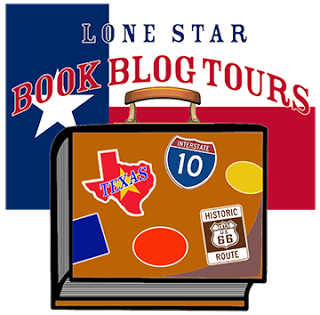 Click the blog names for direct links to special features and reviews. 
| | | |
| --- | --- | --- |
| 4/6/21 | Book Trailer | |
| 4/6/21 | Review | |
| 4/6/21 | BONUS Promo | |
| 4/7/21 | Review | |
| 4/7/21 | BONUS Promo | |
| 4/8/21 | Review | |
| 4/8/21 | Notable Quotable | |
| 4/9/21 | Review | |
| 4/10/21 | Review | |
| 4/11/21 | Author Interview | |
| 4/12/21 | Review | |
| 4/13/21 | Review | |
| 4/13/21 | Playlist | |
| 4/14/21 | Review | |
| 4/14/21 | Deleted Scene | |
| 4/15/21 | Review | |
| 4/15/21 | Review | |
Giveaway runs April 6-midnight, CDT, April 16, 2021