New books added daily through mid-December, 2021. Click the covers to purchase.
Saturday, November 5, 2022
JUMP TO FICTION -|||-  JUMP TO BOOKS FOR YOUNG READERS
 -|||- JUMP TO HGG HOME PAGE  -|||-
Click the covers to purchase.
===========================
NONFICTION / ADULT / ESSAYS
A Delightful Little Book on Aging
By Stephanie Raffelock
She Writes Press
136 pages
Available in audio book, hardcover, eBook
Visit the Lone Star Lit Tour Page
All around us, older women flourish in industry, entertainment, and politics. Do they know something that we don't, or are we all just trying to figure it out?
This collection of user-friendly stories, essays, and philosophies from author Stephanie Raffelock invites readers to celebrate whatever age they are with a sense of joy and purpose and with a spirit of gratitude.
===========================
NONFICTION / ADULT / ANTHOLOGY 
Art In the Time of Unbearable Crisis
By Stephanie Raffelock
She Writes Press
368 pages
Available in paperback, eBook
An anthology of women artists and writers answering the call and the question of art in times of unbearable crisis.
Proceeds from this work will be donated to the nonprofit World Central Kitchen, an organization conceived by chef José Andrés as a way to feed people affected by natural disasters and war.
===========================
NONFICTION / TRUE CRIME / METOO / COURTS
Code of Silence: Inside the Case That Led to the First Federal Judge to Be Impeached for Sexual Misconduct
By Lise Olsen
Beacon Press
288 pages
Available in audio book, hardcover, paperback, and eBook
Visit the Lone Star Lit Tour Page
Read the Lone Star Indie Review
Code of Silence tells the story of federal court employee Cathy McBroom, who had to flee her job as a case manager in Galveston, Texas, after enduring years of sexual harassment and assault by her boss-US District Judge Samuel Kent. Following a decade of firsthand reporting at The Houston Chronicle, investigative reporter Lise Olsen charts McBroom's assault and the aftermath, when McBroom was thrust into the role of whistle-blower to denounce a federal judge.
What Olsen discovered by investigating McBroom's story and other federal judicial misconduct matters nationwide was shocking. With the help of other federal judges, Kent was being protected by a secretive court system that has long tolerated or ignored complaints about corruption, sexism, and sexual misconduct-enabling him to remain in office for years. Other powerful judges accused of judicial misconduct were never investigated and remain in power or retired with full pay, such as US Circuit Judge Alex Kozinski and Kozinski's mentee, Brett Kavanaugh.
===========================
NONFICTION / SELF HELP / MEMOIR
Creatrix Rising: Unlocking the Power of Midlife Women
By Stephanie Raffelock
She Writes Press
August 24, 2021
176 pages
Available in audio book, hardcover, paperback, and eBook
Visit the Lone Star Lit Tour Page
Visit the Lone Star Lit Audio Book Tour Page
Ever since Eve was banned from the garden, women have endured the oftentimes painful and inaccurate definitions foisted upon them by the patriarchy. Maiden, mother, and crone, representing the three stages assigned to a woman's life, have been the limiting categories of both ancient and modern mythology. One label in particular rankles: crone. 
None of us has ever truly fit the old-crone image, and for today's midlife women, a new archetype is being birthed: the creatrix.
In Creatrix Rising, Stephanie Raffelock lays out the highlights of the past fifty years, in which women have gone from quiet strength to a resounding voice. She invites us on her transformational journey by providing probing questions for reflection that help us to enliven this new archetype within ourselves. If what the Dalai Lama has predicted—that women will save the world—proves true, then the creatrix will be out front, leading the pack.
===========================
NONFICTION / TRAVEL  / TRAVEL ACTIVITY / LOCAL HISTORY
By Tui Snider
Reedy Press Press
October 15, 2022
192 pages
Available in spiral-bound print
Looking for a new way to explore the Dallas-Fort Worth Metroplex? Put on your walking shoes and channel your inner Sherlock to solve riddles that will take you on a unique scavenger hunt through 26 neighborhoods in 12 cities. 
Each rhyming clue includes a photo to help you discover intriguing places, many of which are hidden in plain sight. 
Use this book for inspiration when guests visit, to take your family and friends on an adventure, or simply solve clues on your own. Plan a day for each section, then linger to enjoy the shops, restaurants, and parks in each featured area. Along the way you're bound to discover new-to-you places and overlooked history while gaining a deeper appreciation for the many delights to be found in the Metroplex. 
===========================
NONFICTION / MEMOIR / LAW / BUSINESS & ECONOMICS
The Last Trial of T. Boone Pickens
By Chrysta Castañeda and Loren C Steffy
Stoney Creek Publishing
September 15, 2021
304 pages
Available in paperback
Visit the Lone Star Lit Book Blitz Page
This is T. Boone Pickens as you've never seen him before. The erstwhile corporate raider, in the twilight of his career, dug in for one last legal battle in Pecos, Texas – a piece of the Old West made famous by Judge Roy Bean. Told through the eyes of his lead attorney, Chrysta Castañeda, The Last Trial of T. Boone Pickens is a high-stakes courtroom drama that combines the rough-and-tumble world of oil-and-gas dealmaking with a legal procedural. 
===========================
NONFICTION / POETRY / FLASH FICTION / DYSTOPIAN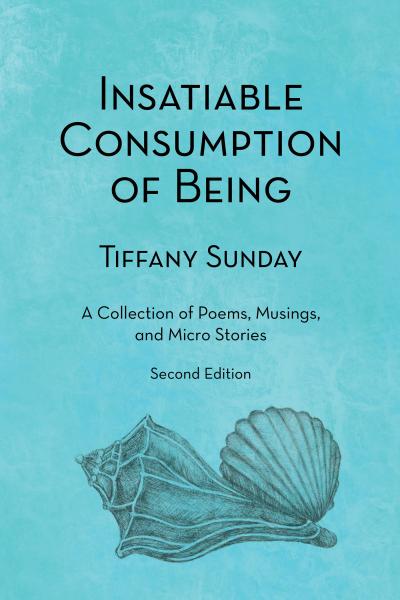 Insatiable Consumption of Being
By Tiffany Sunday
Tilton House Press
October 12, 2022
106 pages
Available in paperback
In the revised second edition of Insatiable Consumption of Being, Tiffany Sunday's micro stories showcase her endless creative energy. Her poetry, composed using tight visual language, navigates a woman's determination to overcome shattering relationships to regain her strength. This book includes new poems and micro stories demonstrating Sunday's writing depth and visceral imagery.
Sunday's new micro stories are an imaginative feast, offering readers tight dialogue balanced with enticing characters in assorted story genres. Her understanding of advanced technology adds mystery to her dystopian world. Sunday poignantly strips away inhumanity in a flawed virtual reality program by employing a lowly sea bean.
===========================
NONFICTION / MEMOIR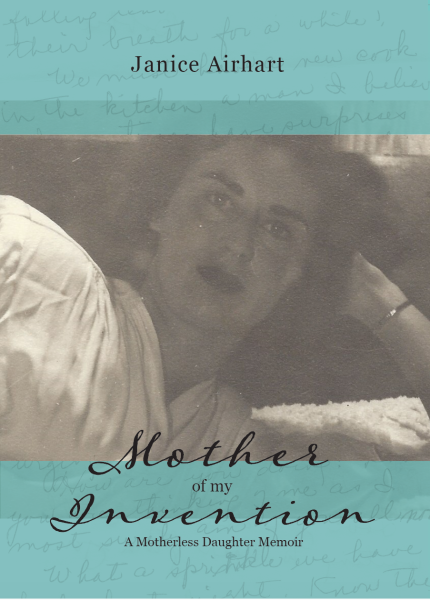 Mother of My Invention: A Motherless Daughter Memoir
By Janice Airhart
Minerva Rising Press
325 pages
Available in paperback
When Airhart was an infant, her mother was committed to a Louisiana mental hospital. She spent most of the next 13 years institutionalized, until her death in 1966. No one in the family would speak of her, creating an environment of shame, and convincing Airhart her fears of inheriting schizophrenia were justified.
After the deaths of everyone who'd known her before, Airhart obtained her mother's hospital records, detailing psychiatric treatments of the 1950s. These and a few mementos brought to life the mother Airhart could only imagine in theory. She also discovered her true inheritance was the many women who'd enriched her life. Mother of My Invention explores the challenges faced by motherless daughters and suggests that mothers can sometimes be found in unexpected places.
===========================
NONFICTION / CRAFTS / SEWING & QUILTING
Quilting a LOT with a little: My Adventures in Quilting
By Tiffini Love Sobhani
Aqua Moon Studio Publications
123 pages
Available in eBook
Come share in the author's Adventures in Quilting a Lot With a Little! You'll want to read it if you are keen to learn more about quilting using the Internet, you need a little creative encouragement or you just really want to learn from someone who spent years learning to quilt, sometimes in unconventional ways! It includes:
-stories from a creative life
-difficulties in quilting and ways to overcome them
-hints, tips and shortcuts -standard and alternative quilting
-upcycle fabric, find material in unexpected places
-choosing a sewing machine
-special collection of links to instructional videos: basics, threads, tools, supplies, color theory, backing, batting, binding, piecing, special techniques, art quilting, history, online resources, quilt guilds, community and more!
===========================
NONFICTION / POETRY / MUSINGS
By Tiffany Sunday
Tilton House Press
September 20, 2022
110 pages
Available in paperback
If you could change your life, would you dare do it? Do you have the courage to be you? These soul-searching questions were the catalyst for Tiffany Sunday's thought-provoking and inspiring book, To Be Human – Always. In her third poetry collection, Sunday searches for her authentic self while defending her humanity from the invasive nature of digital technology.
===========================
NONFICTION / COOKING / TRAVEL / TEXAS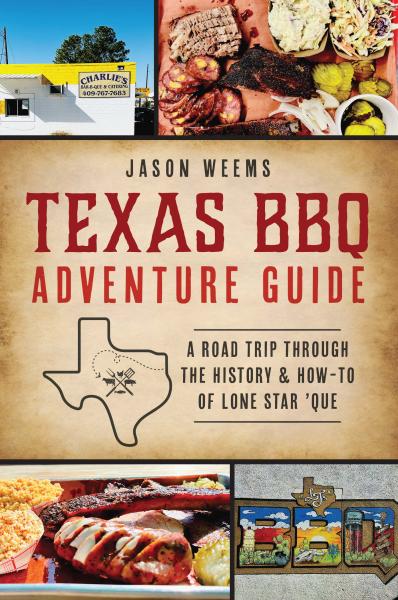 Texas BBQ Adventure Guide: A Road Trip Through the History & How-to of Lone Star 'Que
By Jason Weems
The History Press
October 31, 2022
192 pages
Available in paperback
From the bayous of the east to the dusty deserts of the west, embark on a journey through the countless smokehouses, roadhouses and barbecue food trucks that line the back roads and main streets of Texas. Dive into a history that dates back to treasure-hungry conquistadors and swashbuckling buccaneers. Learn what divides the state into five main flavor regions and read your plate of BBQ like a roadmap through history. Author Jason Weems journeyed more than 3,500 miles around the highways and byways of Texas to bring you a guide that's dripping with pro tips and sizzling with backstory.
Jason Weems is the "Face of Austin," according to the local visitor and convention bureau. He is a longtime Texan, passionate tour guide and barbecue lover.
===========================
JUMP TO FICTION -|||-  JUMP TO BOOKS FOR YOUNG READERS
 -|||- JUMP TO HGG HOME PAGE  -|||-