The Kids' Summer Reads will be featured through August 11, 2023
THE LONE STAR LIT
KIDS' SUMMER READS
JUNE 17TH - AUGUST 11TH, 2023
It only happens once a year — the Lone Star Lit Kids' Summer Reads feature! Browse our wide selection of fiction and nonfiction books for young readers, and visit our Sponsor sites to find the perfect books for all ages.
New books added daily through July 28, 2023
 JUMP TO CHILDREN'S     -|||-     JUMP TO MIDDLE GRADE
Whether you seek inspiration or are looking for celebration, you'll find it in our Children's Books listings.
(updated 6/25/2023)
Abigail's Amazing Dad by Abigail Maines; illustrated by Jenifer Novak
Abuela's Fideo: A Story of a Grandma's Love by Gabriela Tijerina; illustrated by Gabriela Tijerina
Amy's Amazing Hats by Sharyn Diamond
The Baby with Three Families, Two Countries, and One Promise by Julie Gianelloni Connor
Boomer the Curious Bunny by Diann Floyd Boehm
Celeste Saves the City by Courtney Kelly, PE; illustrated by Erin Nielson
Diwali In My New Home by Shachi Kaushik; illustrated by Aishwarya Tandon
Glitter Everywhere: Where it Came From, Where It's Found & Where It's Going by Chris Barton; illustrated by Chaaya Prabhat
The Hamilton Troll Series by Kathleen J. Shields
The House That Ruth Built by Kelly Bennett; illustrated by Susanna Covelli
Icy Watermelon/Sandia Fria by Mary Sue Galindo; illustrated by Pauline Rodriguez Howard 
The Naomi Nash Series by Jessica Lee Anderson
People Safari by Feather Chelle; illustrated by Pandu Permana
The Puppy Adventures of Porter and Midge: Out and About by Jennie Chen and Giselle Nevada; illustrated by Ann Kelble
Texas Longhorns, A Short Essay by Jim Hodges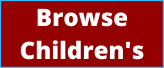 Soar into summer--or out of this world--with our Middle Grade listings.
(updated 7/17/2023)
FAR OUT! by Anne Bustard
Fishing for Luck by Murray Richter
It Happened on Saturday by Sydney Dunlap
Magical Elements of the Periodic Table Presented Alphabetically by The Metal Horn Unicorns written by Sybrina Durant;illustrated by Pumudi Gardiyawasam
The Puttermans Are in the House by Jacquetta Nammar Feldman
The Skyriders Series by Polly Holyoke
West of the Sea by Stephanie Willing
Whispers: Extraordinary Book 1 by Feather Chelle
Wishing Upon the Same Stars by Jacquetta Nammar Feldman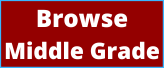 Courage, determination, and hope shine out from our Young Adult Listings.
(updated 7/22/2023)
Big Fat Disaster by Beth Fehlbaum
The Coldest Winter I Ever Spent by Ann Jacobus
Einstein's Compass: A YA Time Traveler Adventure by Grace Blair
Ephemeral Wings by Eva Silverfine; illustrated by Taina Litwak
Find the Moon by Beth Fehlbaum 
The Marshall Morris Has Done It Again Series by Robert John Deluca
The Patience Trilogy by Beth Fehlbaum
Rise: A Girl's Struggle for More by Diann Floyd Boehm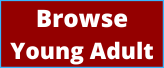 New books added daily through July 28, 2023.
JUMP TO CHILDREN'S      -|||-     JUMP TO MIDDLE GRADE
Want your book included? Click here for details and pay-what-you-can pricing.
The Lone Star Lit Kids' Summer Reads is a paid advertising opportunity.