Texas poets provide great variety in subject and form
We hope y'all enjoy and discover something edifying in this inaugural Texas Poetry Spotlight.
Lone Star Lit is celebrating National Poetry Month with our first annual Texas Poetry Spotlight! Texas poets and poetry provide great variety in subjects and forms.
We've got haiku, ghazals, villanelles, free verse, sonnets, odes, epistles, and elegies; lyric and narrative; free verse and rhymed poetry. We've got pilots, beer, God, jokers, Olympics, reverse psychology, parks, the pandemic, botany, van Gogh, nidus, violence, and joy. We've got Texas people, places, critters, and history; and, of course, love in all its permutations.
We hope y'all enjoy and discover something edifying in this inaugural Texas Poetry Spotlight, and enter the GIVEAWAY to win one of eight books of poetry. 
Beyond Haiku: Pilots Write Poetry
Captain Linda Pauwels 
included in giveaway
Beyond Haiku peeks through the cockpit door to reveal the poetic heart of airline pilots. Captain Linda Pauwels, instructor pilot on the Boeing 787 and former aviation columnist for the Orange County Register, presents a selection of haiku and short poems by men and women who fly airplanes for a living. The writing is niche and empathetic. The humor is characteristically wry, befitting the pilot persona. Beautiful illustrations, by children of pilots aged six to seventeen, bring this flight of fancy in for a smooth landing.
Proceeds from Beyond Haiku will go to the Allied Pilots Association Emergency Relief and Scholarship Fund, to provide support for pilots impacted by industry effects of COVID-19.
James Dennis
Correspondence in D Minor is James Dennis's first collection of poetry. Many of the poems are fictional letters to historical or literary figures. Texas Book Lover said Dennis "is grappling with regret and longing, as well as amusing us and himself, frequently with irreverent humor. Dennis's work accommodates both "skedaddle" and "imprimatur" in the same poem. The cleverness evident in these poems belies a humility, just a guy trying to do no harm, and maybe figure out how to escape the cycles of history along the way. Dennis is skillful and inspired, both the artist and the technician."
William Wenthe
St. Paul writes that "the foolishness of God is wiser than men." William Wenthe's God's Foolishness explores the limits of human wisdom when facing matters of love and desire, time and death, the continuity and fragility of our natural environment. At the same time, these poems suggest our human limitations lead us to a sense of something infinite. With cinematic fluidity, Wenthe's poems shift from close observation to panorama: from a tea mug to ancient monuments, from a warbler on an elm branch to the specter of imminent natural disaster. These poems of crisis offer passion and intellect mediated through a careful concern for poetic craft.
Insatiable Consumption of Being: A Collection of Poems, Writings, and Micro Stories
Tiffany Sunday
included in giveaway
Sunday's passion for poetry and fiction pours from the pages as she shares her self-discovery and personal journey. Readers are guided through emotionally charged themes of love, grief, inequality, and the triumphant feeling of overcoming challenges.
James Dennis
Listening Devices is James Dennis's second collection of poetry. Former Texas Poet Laureate Carol Coffee Reposa says, "In Listening Devices, James Dennis brings a near-Renaissance breadth to bear on a dizzying array of topics . . . [but] he still finds room for humor, vigorously defending "the cowardice of (his) convictions." Further, Dennis is as much at home with the sonnet or ghazal as with free verse, and this command of craft, coupled with his deep music and arresting imagery, transforms the seemingly ordinary into the breathtaking. No doubt about it: James Dennis is a poetic wizard."
Brandon Dillon
included in giveaway
Poet Brandon Dillon makes his debut with The Mad Ramblings of a Joker, a brutally honest collection, full of metaphor and vibrant imagery. His work covers topics such as PTSD, depression, and heartbreak, and softer moments of hope and reflective peace. His poetry is deep and unforgettable, a beacon for a dark world that needs a friend to say, "I've been there. I understand."
The National Parks: A Century of Grace
karla k. morton, Alan Birkelbach
included in giveaway
Poets karla k. morton and Alan Birkelbach began this journey to celebrate our national parks' one hundredth anniversary, but for these two poets the sojourns quickly became something greater than that. In their words, "As humans we have this tendency to look at a piece of land and see real estate. [But] when concrete covers all our natural spaces, not only do we lose Earth's creatures, we also lose the great teacher of our souls. You cannot sit beneath trees taller than the Statue of Liberty, or gaze upon vistas untouched since their creation, without feeling the awe and wonder of what the natural world has to offer. You cannot experience such beauty without being wholly changed. Our great-great-great-grandchildren deserve these untouched gifts."
This journey, illustrated with gorgeous color photos of all of America's grand national parks, is a feast for the eyes and heart. In the end, it is a plea for us to save these wonders for all future generations.
Dede Fox  
Seventeen-year-old Diana Greene travels from Texas to Mexico City, searching for adventure, freedom, and romance. She finds all three. Then her first love Guillermo vanishes during the revolutionary chaos before the 1968 Olympics. Heartbroken, she searches for the truth about his disappearance. As police threaten those who ask questions, she risks becoming one of the missing. (This novel in verse was featured on Lone Star Book Blog Tours.)
Proper Grey Areas: A Collection of Poems 
Tiffany Sunday 
included in giveaway
Sunday's sophomore volume of poetry is both intimate and eclectic as she writes about love, grief, abuse, inequality, empowerment, and the global pandemic.
Lucy Griffith
included in giveaway
"With sparkling diction sparse as the far West Texas desert of her poems' settings, Griffith captures the iconic essence of the late, fiercely independent Judy Magers, also affectionately known as "La Reina" or "Burro Lady," who, for decades, with nothing but her loyal burro and what meager possessions she could carry on its back, traveled bar ditches, slept beneath the starry sky, and never used a tent or made a superfluous fire. What a story!"—Larry D. Thomas, Texas Institute of Letters member, 2008 Texas Poet Laureate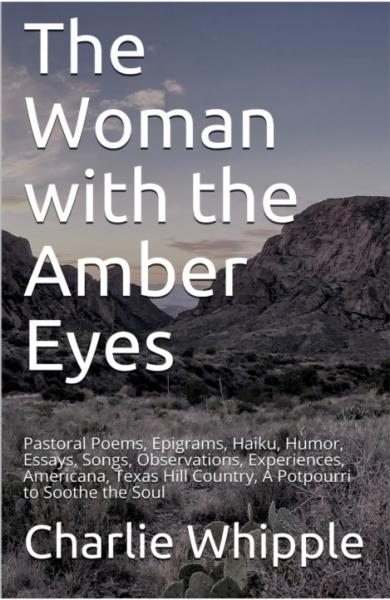 Charlie Whipple
Pastoral Poems, epigrams, haiku, humor, essays, songs, observations, experiences, Americana, Texas Hill Country: a potpourri to soothe the soul.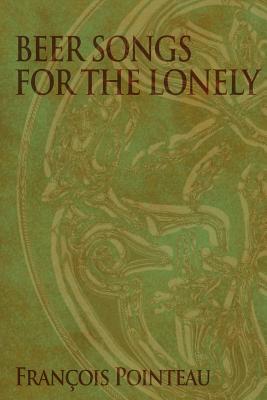 Francois Pointeau
Beer Songs is an intoxicated ramble of the Parisian streets. It is un-apologetic, surrealistic, funny, sometimes sloppy, and always full of life. It is a cry of loneliness and a cry of passion. It is a collection of poems or "songs" meant to be read out-loud over a mug of beer, or two, or three . . .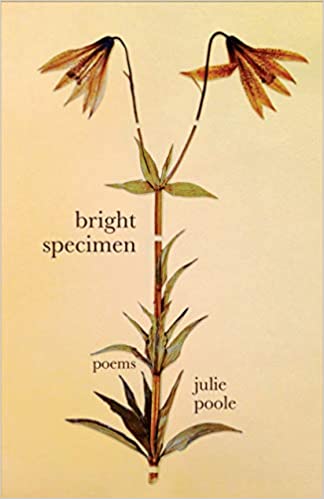 Julie Poole 
included in giveaway
With the loving eye of an amateur botanist, poet Julie Poole has distilled nature to its finest, tender points. Through poems spread delicately across the page, interspersed with images of the pressed flowers themselves, Poole's poetry gives voice to a meditative expression of flora. Each poem creates an individual cataloged world through which to explore the body, sexuality, strength, and a devout refusal to admit the separation between humans and nature.
Inspired by the Billie L. Turner Plant Resources Center at the University of Texas at Austin, the largest herbaria in the Southwestern United States, Bright Specimen weaves together a written index through the harmony of botanical wonder.
Rebecca A. Spears
Brook the Divide is the result of the poet's creative meddling in the life of Vincent van Gogh. Her speaker is fascinated not only with van Gogh's art, but she is also enamored with him as a man and a human. In her imaginary friendship, she discovers how difficult it can be to "brook the divide" between everyday life and the creative life.
Lone Star Heart: Poems of Life in Texas
Michael Baldwin, Johnny Bowen
included in giveaway
Lone Star Heart contains fifty-five poems about Texas and fifteen full-color images of Texas subjects. The poems are divided into four sections: Texas weather, Texas places, Texas critters, and Texas folks. Many of the poems are of personal experience of the author, others depict historical places and events such as the battle of the Alamo, but often with a personal twist.
Native Texans will find many of these poems evoking their own memories of Texas. Non-natives will find the book not only of poetic interest, but a fine introduction to all things Texas.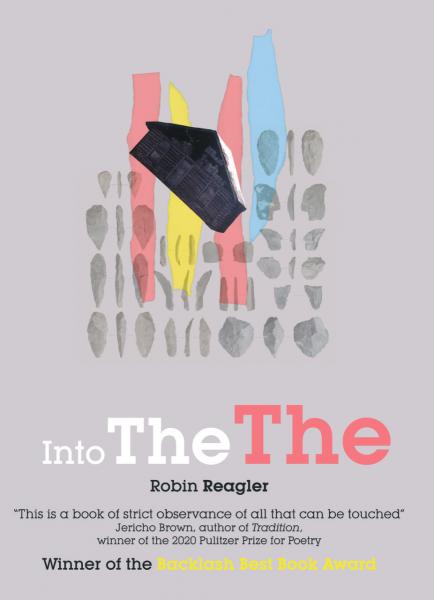 Robin Reagler
Into The The, by Robin Reagler of Houston, Texas, won the Backlash Press Best Book Award. According to Gretchen Heffernan, publisher at Backlash Press, "Reagler's poetry shows us how language is playground, high ground, and common ground for communicating what is most important about our human condition."
The book of poems has garnered a great deal of advanced praise. According to Pulitzer Prize-winner Jericho Brown, "This is a book of strict observance of all that can be touched." Laura Mullen, author of seven books, describes the book this way: "the poems in Into The The are bursting with fresh insights and imbued with a joyous passion for life."
(Juniper Prize for Poetry) 
Bruce Bond
The dead are never far from the living in Patmos, the end is always nigh, and the cultural symptoms of denial and reconciliation, unresolved shame and loneliness, remain just beneath the surface. In this book-length poetic sequence, Bruce Bond explores the psychology of endings as a living presence that haunts our spiritual, moral, and ecological imaginations, elevates its summons, and draws us to question its significance. The horrors and glories in the revelations of John of Patmos provide a lens into a wound, a crisis of values, a longing to heal a visionary brokenness that is fundamentally solitary and yet contemporary, written against a door that will not open.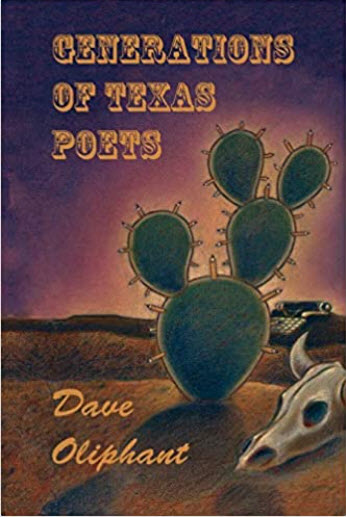 Dave Oliphant  
Dave Oliphant is widely considered the finest poetry critic ever produced by Texas. This volume brings together some forty years of essays, articles, and reviews on the topic of Texas poetry, its history as well as addressing individual poets and their books. Only one other book in the last two decades addressed the topic, and Generations of Texas Poets is larger, more comprehensive, and of superior literary quality. In 1971, Larry McMurtry famously descried the lack of good Texas poetry; Oliphant has spent a lifetime nurturing it, publishing it, and has become its best critic.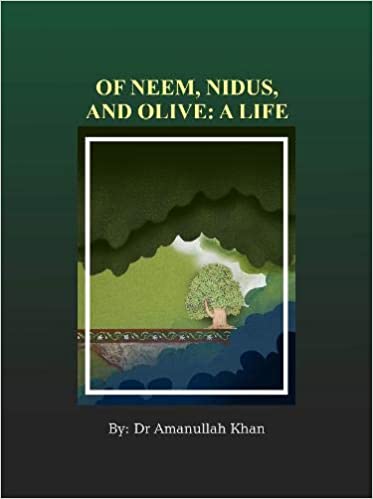 Of Neem, Nidus, and Olive: A Life 
Dr. Amanullah Khan, Agha Nisar Ali Khan (Illustrator)
A reconciliation of what was and what is with what might be: Of Neem, Nidus, and Olive is narrative poetry, a memoir that invites the reader to imagine life through the combined vision of the writer and the illustrator, and images to discover and rediscover with each reading. Dr. Khan's poetry explores nidus, relationships, natural devastations like volcanoes and hurricanes, the difficulty of telling a young woman she has leukemia, doubt in the face of suffering, and the tragedy of zealots "incinerating" young lives and faith.
The author, who has a strong narrative voice, is a hematologist/oncologist in McKinney, Texas, president of Cancer Center Associates, and past president of the Poetry Society of Texas. (Lone Star Lit Indie Review)
Edward Vidaurre
Pandemia & Other Poems comes to the world as a salve to a trifecta of crises—border issues of children in cages and immigrants being held in tent cities to wait with little or no hope; a virus that has crippled the world, forcing us to re-evaluate and test our resolve as survivors; and the ongoing issue of police brutality stirring protests around the world.
Vidaurre is a poet who wants to help people, and who works through "the ghostly streets of uncertainty" in the midst of this pandemia with dreams, hope, and love—always, there is love.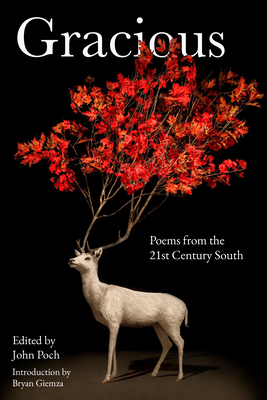 Gracious: Poems from the 21st Century South
John Poch (Editor), Bryan Giemza (Introduction by)
John Poch's newly curated collection, Gracious: Poems of the 21st Century South, spotlights both emerging and notable voices from this poetry-rich region. This book promises to be the best and most influential anthology of Southern poetry published in over thirty years.
Gracious steers away from stereotypical mockingbird-and-magnolia verse and instead amplifies a variety of lyric voices covering a wide breadth of Southern experience. Bryan Giemza's timely introduction situates the anthology among the current discourse in Southern studies. Gracious features the work of some of our best-known poets alongside those who have just published their first books. In all, there are eighty-four poets included whose work moves both the heart and the intellect. Gracious is, in the end, a new poetic geography, a book that strives to define Southern poetry for a generation to come.
Violence/Joy/Chaos: Essays & Poems
Jane Marshall Fleming
This debut, full-length, hybrid collection of essays and poetry explores the moments of joy and chaotic hilarity that mingle with the experiences of trauma and trauma recovery.
Jane Marshall Fleming writes with boldness and shows the beauty in every moment, amidst violent chaos, embracing joy just as much as darkness. Moving from a backdrop of a small Virginia town and eventually finding herself in the freedom and wilderness of the desert, readers will follow the author on her journey mapping her skin, sharing in her joys, grief, pain, loss, discovering love and self-growth, night-blooming like a desert flower. (This collection was featured on Lone Star Book Blog Tours.)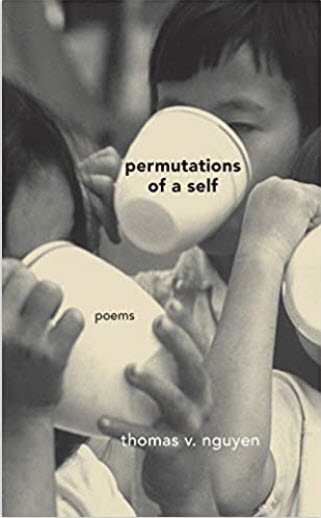 Thomas V. Nguyen 
Permutations of a Self grapples with issues of belonging and connection, all from the perspective of someone who does a lot more observing and ruminating than living in the present. Most of the poems draw from Nguyen's imperfect memory of himself and others as it changes throughout time. In many ways, the poet feels like an outsider in his own family because he has gradually forgotten how to speak Vietnamese, his native language that he once knew so well.
The poems in this manuscript are as much about coming to terms with that as they are about trying to reconcile what it means to be a part of his family. Interspersed throughout are threads connecting the poet to each one of his family members. They are the moments he turns back to again and again when he is lonely, confused, or unsure about where he comes from and where he is going. (Read a Lone Star Lit Excerpt.)
Rev. Mary C. Earle
A lifetime of poetry about the land, memories of West Texas, family, and sacredness of life: When she was a little girl, Mary Earle's maternal grandmother taught her to listen to the garden in her yard, the creek on the Texas Hill Country land, the wind in the trees, and the stars. Her mother, Mary Colbert, started reading to her as soon as she could sit up, and her mother loved to read poetry out loud. The poems in this book are an offering that comes from years of listening to what the Irish call the music of what happens. Mary says, "My hope is that the poems will invite the reader to listen along with me to that music." (Read the Lone Star Lit Indie Review.)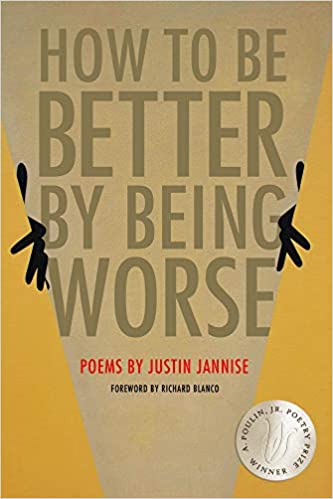 How to be Better by Being Worse
Justin Jannise
Winner of the A. Poulin, Jr. Poetry Prize, selected by Richard Blanco as winner of the 2019 A. Poulin, Jr. Poetry Prize, Justin Jannise turns the self-help manual on its head in How to be Better by Being Worse.
These poems flout, subvert, question, and ignore the rules with exploratory energy. Queer experiences are celebrated—from crushing on long-dead, sad-eyed poets to drag divas dancing at Halloween parties—gender constructs are questioned, and familial transgressions are laid bare for the world. Delightfully modulating between flippant, sincere, and back again, How to Be Better by Being Worse freely indulges in harmless wickedness as its speaker grows in self-awareness, slowly learning to let go of inherited shame while continuing to seek self-forgiveness for the harms he has caused the outside world.
GIVEAWAY RUNS APRIL 11-MIDNIGHT, CDT, APRIL 30, 2021