ON WINGS OF SILENCE
BY DEDE FOX
Genre:  Historical / Novel in Verse / Literary Fiction
Publisher: Lamar University Literary Press
Date of Publication: April 2, 2019
Number of Pages: 196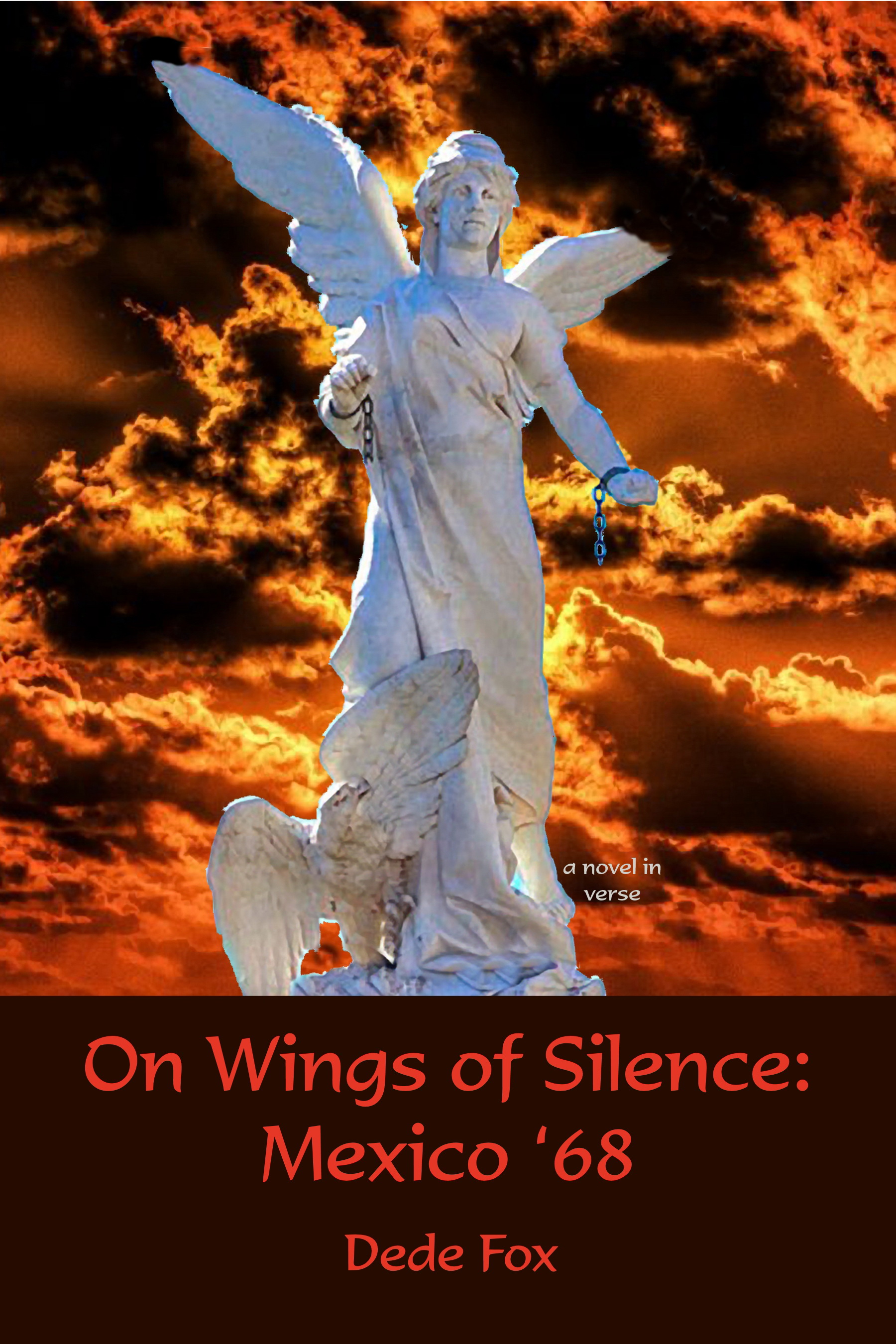 ABOUT THE BOOK: On Wings of Silence is the story of seventeen-year-old Diana Green, who travels from Texas to Mexico City searching for adventure, freedom, and romance. She finds all three. 
Then Diana's first love Guillermo vanishes during the revolutionary chaos prior to the '68 Olympics. Heartbroken, she searches for the truth about his disappearance. As police track, threaten, and abuse those who ask questions, she refuses to be silenced and risks becoming one of the missing.
Based on real events, On Wings of Silence uses historical details to bring to life the horror of the Tlatelolco Massacre, presented through the eyes of a young woman readers will care about and admire.
CLICK TO PURCHASE
║ AMAZON  ║  POWELL'S BOOKS ║ BARNES AND NOBLE ║ ABEBOOKS.COM ║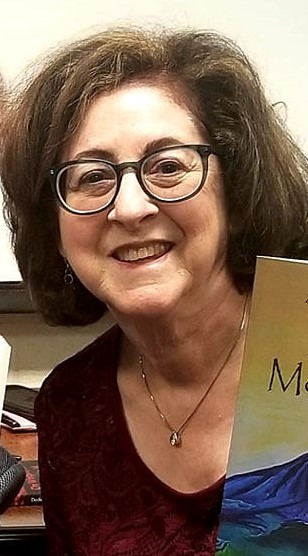 ABOUT THE AUTHOR: Dede Fox is the 2017-2022 Poet Laureate of Montgomery, Texas. Since 2016, she has been the NEA/DOJ Artist-in-Residence at the Bryan Federal Prison Camp for Women, where she teaches creative writing. Through Houston's Writers in the Schools, Dede also writes with hematology and oncology patients at Texas Children's Hospital.
The Treasure in the Tiny Blue Tin, Dede's first novel, was listed in the 2010 Best Jewish Books for Children and Teens. Her poetry books include Confessions of a Jewish Texan and Postcards Home. Dede's poem "Chapultepec Park: September 25, 1968," the catalyst for this novel, won the Christina Sergeyevna Award at the Austin International Poetry Festival.
Goodreads ║ Facebook  ║ Twitter ║ Website ║ Amazon ║
TOUR SCHEDULE
Tour stops shown in bold are direct links to the post and will be live on the scheduled tour date.
| | | |
| --- | --- | --- |
| 5/9/19 | Guest Post | |
| 5/10/19 | Review | |
| 5/11/19 | Excerpt | |
| 5/12/19 | Playlist | |
| 5/13/19 | Review | |
| 5/14/19 | Excerpt | |
| 5/15/19 | Guest Post | |
| 5/16/19 | Review | |
| 5/17/19 | Afterword | |
| 5/18/19 | Review | |
Giveaway ended, May 19, 2019