New books added daily through mid-December, 2021. Click the covers to purchase.
JUMP TO FICTION -|||-  JUMP TO BOOKS FOR YOUNG READERS
 -|||- JUMP TO HGG HOME PAGE  -|||-
Click the covers to purchase.
NONFICTION / RELATIONSHIPS / MARRIAGE / FAMILY
101 Things Women Want from Their Men
Compiled by Author Annette Bridges. Illustrated by Lesley Vernon. Designed by Janie Owen-Bugh.
Ranch House Press
November 1, 2021
232 pages
Available in paperback
Hundreds of women were asked: "What's one piece of advice you would like to give your man?" Women freely shared what they wanted and what they didn't want. They revealed what they needed and what they didn't need. So fellas, if you want to really know what women want, this book was designed especially for you, written collectively by hundreds of women who wanted you to know. There is much good advice in these 101 wants that is applicable to both partners in a relationship. Being willing to hear, and in this case read, what some women said they want and don't want from their men may be a good place to begin a discussion to consider what each of you wants or doesn't want in your own partnership.
===========================
NONFICTION / AVIATION / AIRLINE PILOT CAREER / AUTOBIOGRAPHY
By Chris Manno
Dark House Books
2020, 538 pages
Available in paperback
Awarded "Best Adult Non-Fiction 2020," here's the true story that is Amazon's #1 aviation new release: who didn't want to be a jet pilot as a kid? Yet for most, life gets in the way and charts a different course. But what if? Here's your chance to live the dream, the real story of a childhood passion for airplanes and flight to the rigorous military college that lead to Air Force pilot wings, to years as a USAF pilot in the Pacific and Asia, then into the cockpits of the world's largest airline, and decades as a captain.
===========================
NONFICTION / SELF HELP / MEMOIR
Creatrix Rising: Unlocking the Power of Midlife Women
By Stephanie Raffelock
She Writes Press
August 24, 2021
176 pages
Available in hardcover, paperback, and eBook
Visit the Lone Star Lit Tour Page
Ever since Eve was banned from the garden, women have endured the oftentimes painful and inaccurate definitions foisted upon them by the patriarchy. Maiden, mother, and crone, representing the three stages assigned to a woman's life, have been the limiting categories of both ancient and modern mythology. One label in particular rankles: crone. 
None of us has ever truly fit the old-crone image, and for today's midlife women, a new archetype is being birthed: the creatrix.
In Creatrix Rising, Stephanie Raffelock lays out the highlights of the past fifty years, in which women have gone from quiet strength to a resounding voice. She invites us on her transformational journey by providing probing questions for reflection that help us to enliven this new archetype within ourselves. If what the Dalai Lama has predicted—that women will save the world—proves true, then the creatrix will be out front, leading the pack.
 
===========================
Click the covers to purchase.
===========================
NONFICTION / HISTORY / MYSTERY / MURDER & MAYHEM
Death of a Texas Ranger: A True Story of Murder and Vengeance ont he Texas Frontier
By Cynthia Leal Massey
Two Dot
2014, 208 pages
Available in paperback
Winner of the Will Rogers Silver Medallion Award for Best Western Nonfiction, the true story of the murder of a German-born Texas Ranger by one of three Rangers of Mexican descent under his command. The events leading up to the murder, involving a frontier naturalist, and the murdered man's son's decades' long quest for justice exemplify the chaotic frontier society in Texas after the Civil War. Amidst that chaos, the virgin landscape of Texas was a magnet to those interested in the natural sciences. The clash between the seemingly pastoral landscape with its offerings for science and the brutal history of the region ties this very readable regional history into the larger American story.
===========================
NONFICTION / REGIONAL HISTORY / TEXAS / SMALL TOWN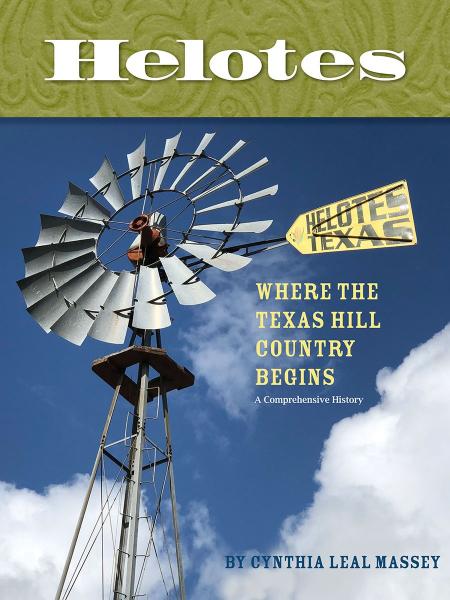 Helotes: Where the Texas Hill Country Begins
By Cynthia Leal Massey
KDP Publishing
2020, 328 pages
Available in paperback
Home of the famous honky-tonk, John T. Floore Country Store, the central Texas town of Helotes has a rich history. Named from the word elote, a Nahuatl/Spanish word meaning "corncob," Helotes was incorporated as a city in 1981; however, the town became a known settlement in 1873, with the establishment of a post office. European and Mexican immigrants established ranches in the area starting in the early 1850s, and in 1881, a downtown center was founded. That area is now known as Old Town Helotes, a historic district. This book offers a thoroughly researched and fascinating account of a town populated by hardworking pioneers, renegade Indians, elusive bandits, and impassioned citizens.
===========================
NONFICTION / POSITIVE AGING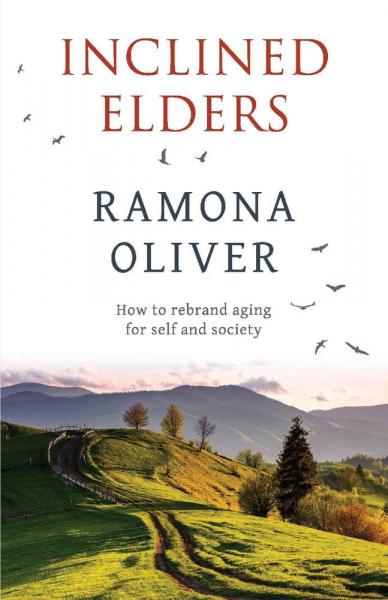 Inclined Elders: How to rebrand aging for self and society
By Ramona Oliver
BookBaby
July 24, 2020
246 pages
Available in paperback
Visit the Lone Star Lit Tour Page
Inclined Elders is a call to action for you to opt for Incline. Not only for your personal fulfillment, but also to help fuel a social "legacy" that increases the number of positive older role models in everyday life. I have written this book to inspire, inform, and challenge you. By the time you reach the last page, I hope you will have made a new choice: to become an inspiring example of a life of Incline so our society relinquishes – once and for all – the notion that aging is synonymous with "decline," "decrepit," "senile," and "over-the-hill." 
In this book over 50 men and women ranging in age from 40 to 100 share their tips and techniques on how to live a life of Incline. Their strategies are supported by scientific evidence from the fields of Positive Psychology, Anthropology, and Sociology. 
===========================
Click the covers to purchase.
===========================
NONFICTION / MEMOIR / LAW / BUSINESS & ECONOMICS
The Last Trial of T. Boone Pickens
By Chrysta Castañeda and Loren C Steffy
Stoney Creek Publishing
September 15, 2021
304 pages
Available in paperback
Visit the Lone Star Lit Book Blitz Page
This is T. Boone Pickens as you've never seen him before. The erstwhile corporate raider, in the twilight of his career, dug in for one last legal battle in Pecos, Texas – a piece of the Old West made famous by Judge Roy Bean. Told through the eyes of his lead attorney, Chrysta Castañeda, The Last Trial of T. Boone Pickens is a high-stakes courtroom drama that combines the rough-and-tumble world of oil-and-gas dealmaking with a legal procedural. 
===========================
NONFICTION / GENEALOGY / SELF HELP / EXTENDED FAMILY
NPE* A Story Guide for Unexpected DNA Discoveries
By Leeanne Hay
Booklocker.com
October 26, 2021
269 pages
Available in paperback and eBook
Genealogy is a fun hobby until the results of a consumer DNA test reveal a devastating secret. NPE* A STORY GUIDE FOR UNEXPECTED DNA DISCOVERIES is an authentic foundation for people uncovering a new identity, their loved ones, and genealogists who encounter NPEs in their own family tree. 
NPEs are found in all races, religions, and socio-economic groups. By 2022, 142 million people worldwide will take DNA tests for genealogy and medical information. Ten to fifteen percent will discover they are NPE, like me. 
(*Non-paternity event is a genetic genealogy term for a break in the family line/name, when your 'Dad' is not your biological father.)
===========================
NONFICTION / HUMOR / AGING / TRAVEL
By Sonja Rose Klein
Ambush Publishing
September, 2021
314 pages
Available in paperback and eBook
Filled with wit and wisdom as well as gems that will resonate with those who face aging, loss, and trials of our social culture, pertinent with aspects of the pandemic and loss of adult child as well as raising a homeschooled grandson on a remote ranch in southwest Texas... Not Yet.
===========================
Click the covers to purchase.
===========================
NONFICTION / FAMILY / HOMELESSNESS / POVERTY
Postcards from Lonnie: How I Rediscovered My Brother on the Street Corner He Called Home
By Lisa Johnson
Rand-Smith, LLC
January 14, 2020
200 pages
Available in paperback and eBook
Visit the Lone Star Lit Tour Page
It all started on Christmas Day 1993. Lisa and Lonnie were sitting on their mom's rickety yard swing, when Lisa's curiosity took over. She asked Lonnie questions about his life on the street, about being homeless. To her surprise, he answered honestly, humorously, and thoughtfully.
Postcards from Lonnie is a dialogue between Lonnie, who speaks through the postcards, and his sister, who not only learns a lot about her brother but also about herself. Intimate and revealing, this is a unique family memoir and a universal story of love, respect, family, and ultimately hope.
===========================
NONFICTION / TRAVEL / MEMOIR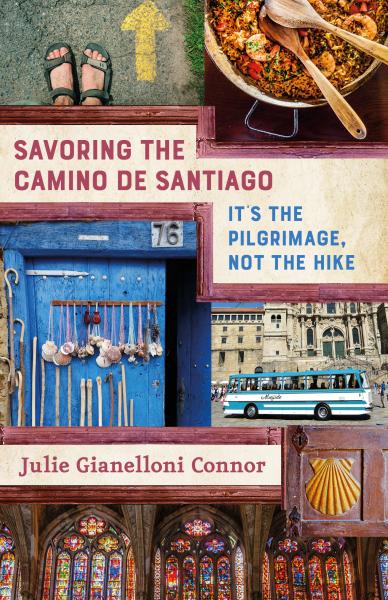 Savoring the Camino de Santiago: It's the Pilgrimage, Not the Hike 
By Julie Gianelloni Connor; illustrated by Mary Connor
Bayou City Press
December, 2019
266 pages
Available in hardcover, paperback, audio book, and eBook
An award-winning memoir and guidebook about the Camino de Santiago, with tales of kings, saints, sinners, and the author herself—all walking a fabled pilgrimage path, the Camino de Santiago in Spain. Savoring the Camino de Santiago: It's the Pilgrimage, Not the Hike recounts the pilgrimage the author made in 2016 via the French route from Saint-Jean-Pied-de-Port in France to Santiago de Compostela in Spain, a journey of some 500 miles. Her book incorporates a blog and travel journal she kept during that pilgrimage. The book is also a memoir, with Ms. Connor explaining how and why she decided to make the pilgrimage. After completing the pilgrimage, the author journeyed on to Madrid and Toledo, and there are chapters in the book covering those visits.
===========================
NONFICTION / POETRY
By Tiffany Sunday
Tilton House Press
November 9, 2021
110 pages
Available in paperback
If you could change your life, would you dare do it? Do you have the courage to be you? These soul-searching questions were the catalyst for Tiffany Sunday's new thought-provoking and inspiring book, To Be Human – Always. In her third poetry collection, Sunday searches for her authentic self while defending her humanity from the invasive nature of digital technology.
===========================
NONFICTION / REGIONAL HISTORY / GENEALOGY / NINETEENTH CENTURY
What Lies Beneath: Texas Pioneer Cemeteries and Graveyards
By Cynthia Leal Massey
Two Dot
August, 2020
400 pages
Available in paperback
Visit the Lone Star Lit Tour Page
Texas pioneer cemeteries provide a wealth of information on the people who settled Texas during its years as a Republic (1836-1845), and after it became the 28th state in 1845. Cynthia Leal Massey exhumes the stories of these pioneers, revealing the fascinating truth behind the earliest graveyards in the Lone Star State, including some of its most ancient. This guide, organized using the ten Texas Heritage Trail Regions designated by the Texas Historical Commission and featuring more than 100 cemeteries, also details the diseases and misfortunes that affected pioneers and provides descriptions of headstone features and symbols, demystifying their burial traditions.
===========================
JUMP TO FICTION -|||-  JUMP TO BOOKS FOR YOUNG READERS
 -|||- JUMP TO HGG HOME PAGE  -|||-