JUMP TO FICTION -|||-  JUMP TO BOOKS FOR YOUNG READERS
Click the covers to purchase.
DIGITAL & ONLINE RESOURCES / TECHNOLOGY / ORGANIZATION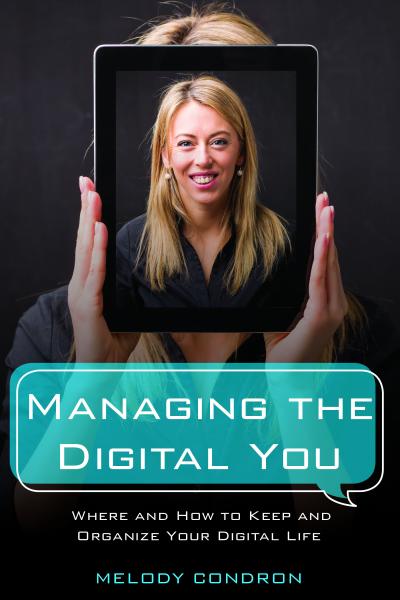 Managing the Digital You: Where and How to Keep and Organize Your Digital Life
By Melody Karle (formerly Melody Condron)
Hardback $34.00 ISBN-13: 978-1442278875; 164 pages; also available in eBook and paperback
Managing the Digital You: Where and How to Keep and Organize Your Digital Life is a much-needed guide for those struggling with how to manage and preserve their digital items. Starting with a values assessment, this book helps readers identify what items are important to them personally so that they can effectively prioritize their time and effort. Covering multimedia, correspondence, legacy planning, password protection, photos, non-digital documents, financial and legal documents, and even social media archiving, this comprehensive text addresses how to get started and how to develop a plan for managing existing and future items.
===========================
GUIDE BOOK / LANDMARKS & MONUMENTS  /  ARCHITECTURE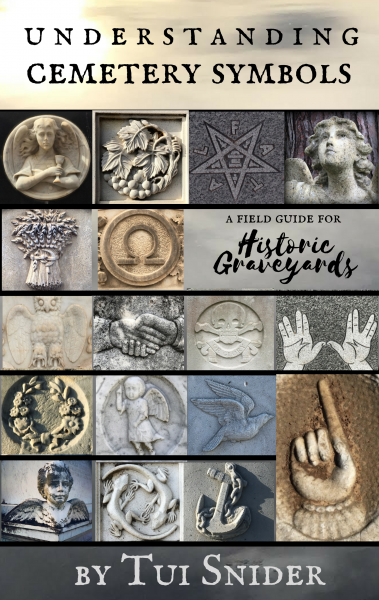 Understanding Cemetery Symbols: A Field Guide for Historic Graveyards (Messages from the Dead)
By Tui Snider
Paperback ISBN-13 978-1547047215; 230 pages; $17.09; also available in eBook 
Understanding Cemetery Symbols by Tui Snider is an easy-to-read reference book for genealogists, history buffs, ghost hunters and others seeking to learn the forgotten meanings of symbols in historic burial grounds. Readers will learn how to identify saints, angels, and other statuary; types of crosses; symbols for secret societies; cemetery architecture; the symbolic meaning of headstone imagery; the symbolic meaning of plants; the meaning behind coins and seashells at gravesites, and more. Snider's book also includes the history of cemetery practices in America and how this has changed over time. You'll want to keep this helpful guide in your glovebox!
===========================
ART / TEXAS HISTORY
The Art of Texas: 250 Years
Edited by Ron Tyler
Texas Christian University Press
Hardcover ISBN 978-0-87565-703-5; 456 pages; 400 color photos; $60.00
Description: Critic Michael Ennis stated twenty-five years ago that there has never been more than a cursory overview of Texas art from the nineteenth century to the present. The Art of Texas: 250 Years now tells a deeper story, beginning with Spanish colonial paintings and moving through two and a half centuries of art in Texas. By the twentieth century, most Texas artists had received formal training and produced work in styles similar to European and other American artists. Written by noted scholars, art historians, and curators, this survey is the first attempt to analyze and characterize Texas art on a grand scale.
===========================
Click the covers to purchase.
===========================
BIOGRAPHY / FAITH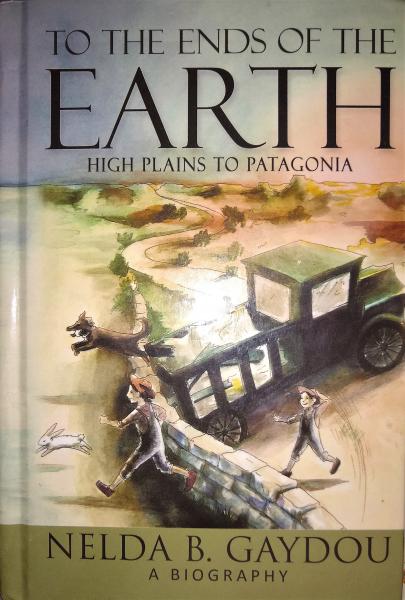 To the Ends of the Earth
By Nelda Bedford Gaydou
Progressive Rising Phoenix Press
Paperback ISBN-13: 978-1940834733; 244 pages; $13.95; also available in hardcover and eBook
Award-winning, heartwarming, inspirational true story of faith, love and community. Follow the protagonists through their childhood hardships in Texas and New Mexico during the Great Depression, their love story during World War II, and their journey of service all the way to the Argentine Patagonia. Told in entertaining anecdotes, To the Ends of the Earth is perfect for book clubs, homeschooling, church and seminary missions studies, or simple personal enjoyment.
===========================
SPIRITUAL /  GRIEF & LOSS / INSPIRATIONAL
By Suzanne Gene Courtney
Strategic Book Publishing & Rights Agency, LLC
Paperback ISBN-13: 978-1681814476; 46 Pages; $4.59; also available in eBook
Heaven Held, An Angelic Account of Children in Transition, explains what happens when a child dies. The author, through automatic writing, is able to connect with her departed son who describes what Heaven is like. For those who have lost a child, holidays can be extremely difficult. This book brings comfort and peace and offers the reader a glimpse of Heavenly beauties and possibilities, as it reassures bereaved parents about the vastness and depth of God's love for their child.
===========================
COOKING / COOKING TIPS  / TINY HOMES
By Judy Alter
Alter Ego Press
Paperback ISBN-13: 978-0996993531; 132 Pages; $12.99; also available in eBook
Without formal culinary training, Judy Alter has cooked her way through life, feeding family and friends at everything from casual dinners al fresco to elaborate meals for twenty. An award-winning author and publisher, she jokes she'll come back in another life as a chef.
Today Alter finds herself cooking in a four-by-six kitchen where zoning laws forbid built-ins but allow anything that plugs in. She cooks with a hot plate, toaster oven, and a large refrigerator/freezer. By choice, she does not have an Insta-Pot, an air-fryer, a microwave. Her appliances dictate her menu—and she loves it.
She shares her tiny kitchen tips and recipes in Gourmet on a Hot Plate. Alter is the author of three previous cookbooks: Cooking My Way through Life with Kids and Books, Texas is Chili Country, and Extraordinary Texas Chefs.
===========================
Click the covers to purchase.
===========================
TRUE CRIME / HISTORY / TEXAS TALES / NOVELLA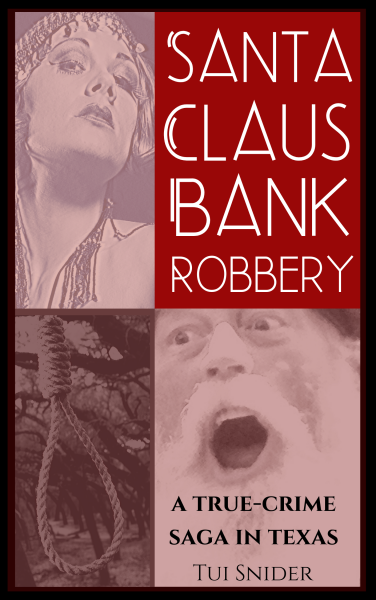 Santa Claus Bank Robbery: A True Crime Saga in Texas
By Tui Snider
Castle Azle Press; 2nd Edition
Paperback ISBN-13: 978-1707187805; 152 Pages; $9.95; also available in eBook
When Marshall Ratliff dressed as Santa Claus to rob a bank, he thought it would be easy. Unfortunately for him, the citizens of Cisco came running--with loaded guns! Can you blame them? In 1927, a $5000 Dead Bank Robber Reward was offered to any citizen who killed perps while their crime was in progress. And this is only the beginning! Tui Snider's Texas true-crime saga follows the wild action to its deadly conclusion. Along the way, Snider's research uncovered the real name of a woman who knew the gangsters. Is she the mysterious blonde people witnesses at the shootout? 
===========================
MEMOIR / FAMILY / AUTISM
by Sarah Swindell
Paperback ISBN-13: 978-1733027700; 256 pages; $14.99; also available in hardcover, eBook, and audio book 
If you have ever felt lost, betrayed or heartbroken, this story will inspire you to never give up on finding true joy and happiness again. It will prove there is no such thing as the "perfect family" and that difficult times can actually make you stronger than you ever dreamed possible.
===========================
MEMOIR / INSPIRATIONAL
Road to Hope: How One Woman Went from Doubting Her Path to Embracing Her Inner Journey
By Dena Jansen
Paperback ISBN-13: 978-1734071306; 240 pages; $15.99; also available in hardcover, eBook, and audio book
Have you ever felt stuck? If so, you are not alone. As a 36-year-old wife, mother, and corporate executive, Dena Jansen's life looked successful by society's standards. But she found herself at an intersection—stranded at a real-life crossroads in her life. Over a matter of years, darkness and doubt slowly crept in, leaving her unsure and unsettled in her life, marriage, and career. And after stalling out multiple times and nearly wrecking everything, she finally grabbed hold of a life-saving truth: She had a choice to make. She could stay stuck, or she could try and find new roads that would lead to the peace and joy she was looking for. With a glimmer of hope, Dena embraced the gifts of curiosity and grace and began a journey of self-discovery. And she chose to believe in a new truth: She was meant for more and could no longer settle.
===========================
HISTORY / GUIDE BOOK / LANDMARKS
By Larry Jorgensen
Southeast Media Productions
Paperback ISBN:  978-0-692-84430-4; 210 pages; includes photos; $22.00; also available in eBook
At Christmas almost everyone has a Coca-Cola memory.  Santa Claus was "kidnapped" by Coca-Cola over 80 years ago when Coca-Cola artist Hadden Sundblom created the Santa image which has become America's accepted modern image of Santa Claus.
This recently published book tells the interesting stories of people and places in the history of Coca-Cola, those early bottlers who played a critical role in the making of the world's best- known product, and exclusive interviews.  Each chapter serves as a travel adventure guide, taking the reader to sites such as former bottling plants, now serving a new purpose in life, history museums, memorabilia exhibits, and restored murals.
The book's cover features a photo of an old Coca-Cola plant in Monahans, Texas, and the introduction was written by a well-known Texas Coca-Cola bottler and member of a pioneer Coca-Cola family.