JUMP TO NONFICTION -|||-  JUMP TO BOOKS FOR YOUNG READERS  
*GENERAL FICTION* Click the covers to purchase.
HUMOR / LITERARY FICTION / SATIRE
To Squeeze a Prairie Dog: An American Novel
By Scott Semegran
Mutt Press
eBook ASIN: B07KXBL7FZ; 332 pages; $3.99; also available in hardback, paperback, and audio book 
 
eBook Sale Price 99¢ (for Nov - Dec 2019)
To Squeeze a Prairie Dog is a comic send-up of state government — an entertaining slice-of-life story that's humorous yet uplifting at the same time — about five under-appreciated bureaucrats who forge a bond of love and respect.
2019 Readers' Favorite International Book Award Winner for Fiction - Humor/Comedy
"Semegran lures you in with a combination of sardonic wit and slapstick comedy, but before you know it, you're contemplating issues of money, class, media, politics, the social contract, and the many possible definitions of success... concludes on just the right note and contains depths you won't expect." — Lone Star Literary Life
===========================
WOMEN'S FICTION / MOTHERS & DAUGHTERS
By Kimberly Packard
Abalos Publishing
Paperback ISBN-13: 978-0999201565; 306 pages; $6.64; also available in ebook
A close encounter with a tornado during the final months of Elaina Adams's doctoral studies jogs a lost memory to the surface. Desperate to relive the vision and find answers, the storm chaser continually puts her safety at risk by placing herself in the path of dangerous storms.Vortex is a story of family, love, identity, and determination set against the thrilling backdrop of Tornado Alley. 
===========================
GRITTY / REALISTIC CHRISTIAN
By L.K. Simonds
Morgan James Fiction
Paperback ISBN-13: 978-1642792911; 250 Pages; $15.99; also available in ebook
Twenty-nine-year-old novelist Cami Taylor seems to have it all—but beneath her confidence and newfound celebrity is a young woman in trouble. Cami's boyfriend, Joel, wants to get married, buy a house on Long Island, and raise a family—a life that's a million miles from Cami's idea of happiness. Her therapist suggests compromise and trust, but Cami bolts like a deer. 
Cami breaks up with Joel and launches on a new quest for happiness, which leads to a harrowing new reality unlike anything she's faced before. What follows is a fight to the death that can only be waged with God's love.
===========================
LITERARY / BIOGRAPHICAL / WOMEN'S  FICTION
By Maryann Miller
Paperback ISBN-13: 978-1096390602; 276 Pages; $11.99; also available in audio book and eBook
At just 4 years old, Evelyn Gundrum's happy world is turned upside down. Abandoned by her mother, she is shipped to an orphanage run by the terrifying Sister Honora.
Evelyn grows up amidst hardship and heartbreak, plagued by unresolved emotions that follow her into adulthood as she seeks answers in a sea of questions.
Will her uncertain path to self-discovery lead to happiness?
Praise:
Evelyn Evolving is a heartfelt story of one woman's journey through some of life's most difficult trials, a coming-of-age that readers won't soon forget. Maryann Miller captures the spirit of a woman who refuses to be defeated with great tenderness and, what's more, enduring hope. — Kristy Woodson Harvey, bestselling author of Slightly South of Simple
===========================
SOUTHERN / FAMILY SAGA
By Meyers and Reed
Tributes Press
Paperback ISBN-13: 978-0578554846; 598 Pages; $17.99; also available in eBook
The Murdocks are a fractured family when circumstances reunite them in Northeast Texas. It's not a question of when drama will erupt; rather, what will be the toll?  With a special needs son, daughter Maren carries enough responsibility even before being pressured by elder brother Price to help with their father.  Cap has suffered an accident that discloses a greater health issue that will make him reliant on the offspring he abused.  And Price isn't quite the sibling Maren once adored.  Decisions and destiny vibrate through this lush, dramatic story of loss, loneliness, and triumph.
===========================
LITERARY / HISTORICAL / MILITARY
By Leila Meacham
Grand Central Publishing
Hardcover ISBN-13: 978-1538732229; 576 Pages; $17.69; also available in audio book and ebook
At the height of World War II, a handful of idealistic young Americans receive a mysterious letter from the government, asking them if they are willing to fight for their country. The men and women from very different backgrounds-a Texan athlete with German roots, an upper-crust son of a French mother and a wealthy businessman, a dirt-poor Midwestern fly fisherman, an orphaned fashion designer, and a ravishingly beautiful female fencer-all answer the call of duty, but each for a secret reason of her or his own. They bond immediately, in a group code-named Dragonfly.
Thus begins a dramatic cat-and-mouse game, as the group seeks to stay under the radar until a fatal misstep leads to the capture and the firing-squad execution of one of their team. But...is everything as it seems, or is this one more elaborate act of spycraft?
===========================
HISTORICAL / PASTORAL
By Donald Mace Williams (Author), Martha W. Nichols (Artist)
Paperback ISBN-13: 978-0692143155; $15.00
Edgar is a churl, not in the present derogatory meaning but in the 7th-century designation of small farmer. With his bride, Gwenda, and his mother, Ethel, he lives in Northumbria at a time when each new king decrees a change in religion--pagan, Christian, and again and again. This story is pastoral in the sense of rural, intimate, and in general serene, though it includes a bloody battle, an ordeal by boiling water, a deadly plague, and a lingering suspicion of cuckoldry. "Meticulously researched," says a Durham University professor of history. Published first by Bagwyn Books, now published by the author.
===========================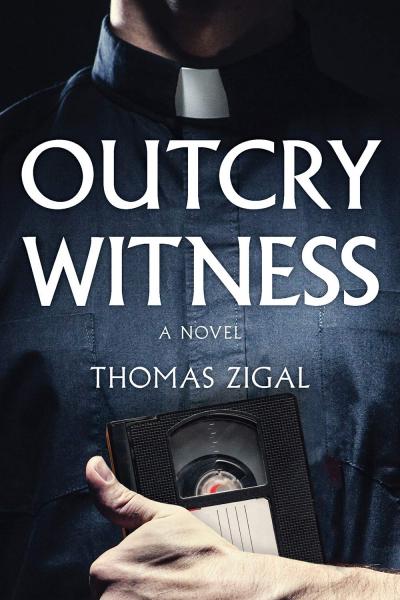 CRIME THRILLER
Outcry Witness
By Thomas Zigal
Texas Christian University Press
Hardcover ISBN 978-0-87565-718-9, 320 Pages, $28.95, also available in eBook
It's the 1980s. A priest is found murdered in his New Orleans rectory. When compromising videotapes are discovered in his bedroom, the Bishop and his staff withhold this damaging evidence from the police. The district attorney, a faithful Catholic and good friend of the Bishop, helps bury the truth. It's an all-too-familiar story by now. But this is one of the first cases, long before the floodgates are opened two decades later.
When Father Edward McMurray discovers the body and calls on his loyal nephew, Peter Moore, to remove the videotapes and examine them in private elsewhere, the two men must face the moral consequences of their participation in a cover-up that compromises their integrity and threatens to shatter their faith in the institution of the Catholic Church.
Even as they uncover the dead priest's most sordid secrets, the answer to the central question remains hidden: Who killed him and why?
===========================
SCI-FI / ADVENTURE / THRILLER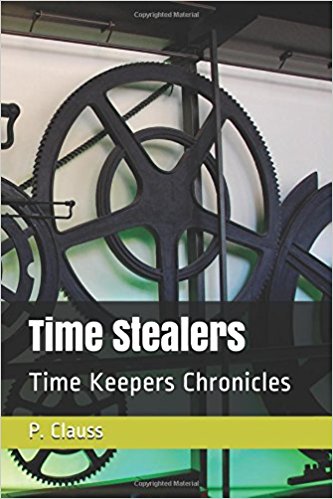 Time Stealers: Time Keepers Chronicles
By P. Clauss
Paperback ISBN-13: 978-1973452027; 239 pages; $8.50; also available in eBook
Who knew that something lived in antique clocks?  A group of long lived people did. They had known for centuries. They also knew these beings could affect humans and worked to keep them from causing harm.
Grant Stone, a clock shop owner, was one of these people. He had thought life with these clock dwellers predictable and boring until he had a visitor one evening. From that point, his life changed as he learned more about these beings, what they could do, and an evil that also affected one of his kind.
Now, the world was faced with human and non-human enemies that wanted to destroy and disrupt mankind by altering the perception of time.
*MYSTERY / SUSPENSE* Click the covers to purchase.
ALTERNATE HISTORY / MYSTERY TRILOGY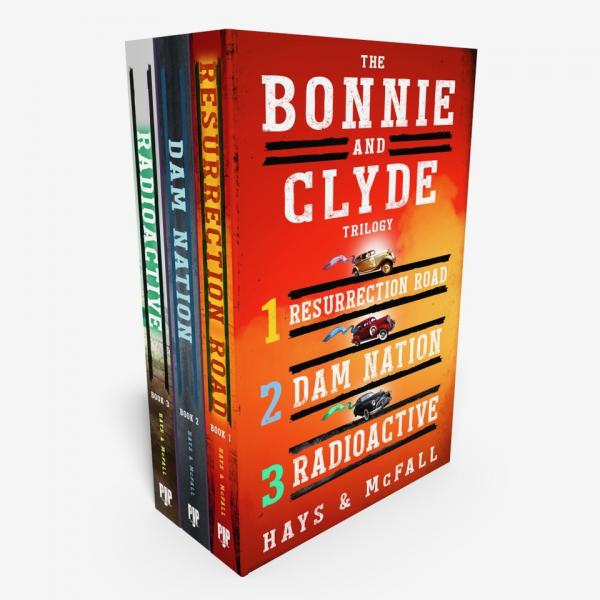 Bonnie and Clyde:  Resurrection Road; Bonnie and Clyde: Dam Nation; Bonnie and Clyde: Radioactive
By Clark Hays and Kathleen McFall
Pumpjack Press
eBooks; $4.99; also available in paperback
In this critically-acclaimed thriller series, the infamous lovers become unlikely heroes, taking on corporate greed. 
"Thoroughly entertaining. The outlaws come off as a wisecracking, low-rent version of Nick and Nora Charles from The Thin Man but underlying all the shenanigans is a serious consideration of patriotism in America." -- Kirkus Reviews
"Deftly evolves from a story of thieves and murders to an inspection of war, social issues and second chances not just for the characters, but for America itself." -- Midwest Book Review
"Sex, danger and intrigue with just the right dose of cheeky humor." -- East Oregonian
===========================
MURDER MYSTERY / AMATEUR SLEUTH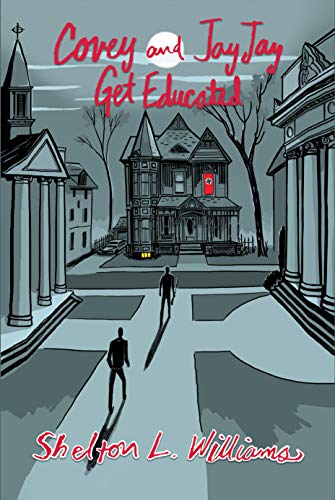 Covey and JayJay Get Educated (Covey Jencks Mysteries, Book 2)
By Shelton L. Williams
Paperback ISBN-13: 978-1689415910; 264 pages; $13.99; also available in eBook
Amateur detectives, Covey Jencks and JayJay Qualls set out to solve a triple murder and encounter a White Nationalist conspiracy.
===========================
MYSTERY / SUSPENSE / LIGHT ROMANCE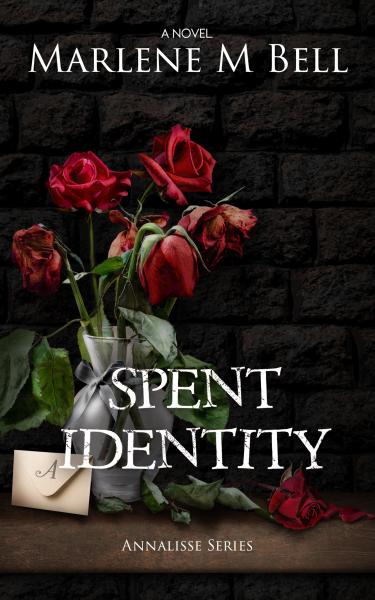 Spent Identity (Annalisse Mystery Series, Book 2)
by Marlene M. Bell
Ewephoric
Paperback ISBN-13: 978-0999539422; 378 pages; $16.95; also available in ebook
A corpse is dumped inside Walker Barn in upstate New York, and Annalisse's aunt vanishes from the boyfriend's estate hours later. Annalisse must recover Aunt Kate from an unknown location and expose the murderer before Kate's heart condition turns fatal.
===========================
CHRISTIAN SUSPENSE
By DiAnn Mills
Tyndale House Publishers, Inc.
Hardcover ISBN-13: 978-1496427090; 400 pages; $24.99; also available in paperback, audiobook, and ebook
There's a killer on the loose in Galveston, targeting law enforcement officials and using a fatal injection of snake venom to take them down. Authorities have reasons to believe the Veneno gang is behind the hits, and FBI Agents Leah Riesel and Jon Colbert team up to track down those responsible. Their best lead is an eyewitness who identifies a young man dumping the third body on a church doorstep. But their suspect has gone into hiding, and those closest to him are reluctant to reveal anything that might help investigators find him.
As Leah and Jon check connections among the victims and dig deeper into motives, they discover appearances may be deceiving. Someone is desperate to keep their secrets hidden, and Leah and Jon must face their greatest fears in order to stop the next fatal strike.
===========================
WOMEN'S CHRISTIAN FICTION / DOMESTIC THRILLER
By Becki Willis
Clear Creek Publishers
Paperback ISBN-13: 978-1947686069; 368 pages; $14.59; available in ebook
Taryn Clark's quest to find her birth mother takes her to the heart of the Plain community in Lancaster County, Pennsylvania. In all her musings, she never imagined a scenario where her mother might be Amish. She never imagined that the fabric of her life might be a patchwork of faith and fear, stitched together with a dark family secret. Taryn is determined to trace her roots, even if it means digging in the mud to do so. Now she's caught in the quicksand of a shocking discovery and the consequences of choices made, almost forty years ago. She'll risk everything—including her life—to uncover the truth.
===========================
EDGY CONTEMPORARY MYSTERY
By Pamela Fagan Hutchins
Skipjack Publishing
Paperback ISBN-13: 978-1939889966; 278 pages; $12.99; also available in eBook and audio, coming soon
A hookup turned lethal. A spurned, angry cowboy. Can rebel Maggie turn the tables before a killer adds her to the list of lost causes?
===========================
MURDER MYSTERY / AMATEUR SLEUTH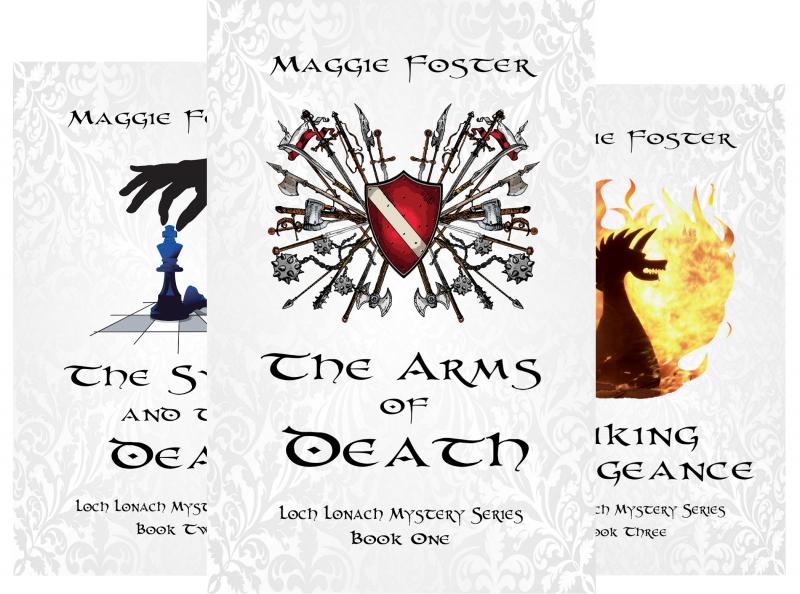 Loch Lonach Mystery Series
By Maggie Foster
Paperbacks, $11.99; also available in eBook
Mysteries with a Scottish Slàinte
Ginny Forbes, RN, hadn't planned on investigating suspicious deaths, but when bodies start piling up, her special talent for critical thinking proves key to solving the mysteries. The Loch Lonach Series features modern-day amateur sleuths, descendants of the Scots who settled in Dallas (TX) in the mid-1800s. The stories are rich in Scottish culture – holiday traditions, music, dancing, and men in kilts (because who doesn't like a man in a kilt?) – as well as exciting adventures, clever puzzles, and entertaining characters. Every book a great read!
===========================
MURDER MYSTERY / SOUTHERN FICTION
By Heather Harper Ellett
Polis Books
Hardcover ISBN 978-1-9479-9370-9; 336 Pages; $26.00; Also available as an eBook
Named a Best Debut of Fall/Winter 2019 by Library Journal, Ain't Nobody Nobody is the story of a disgraced East Texas sheriff, his dead best friend's surly teenage daughter, and a naive ranch hand who find unlikely redemption in a murdered hog hunter on a fence. Part Breaking Bad and part Faulkner, this tragi-comic mystery is perfect for readers who enjoy dark humor (think Fargo) and like their crime fiction with a literary flare.  
"An auspicious debut…Carl Hiaasen fans will find a lot to like." – PUBLISHERS WEEKLY 
"...a raw ode to East Texas. With wry humour and keen insight into human nature, Ellett deftly weaves a tale of murder, family, and honour." – PEN AND INK REVIEWS
===========================
PARANORMAL / AMATEUR SLEUTH / OWN VOICES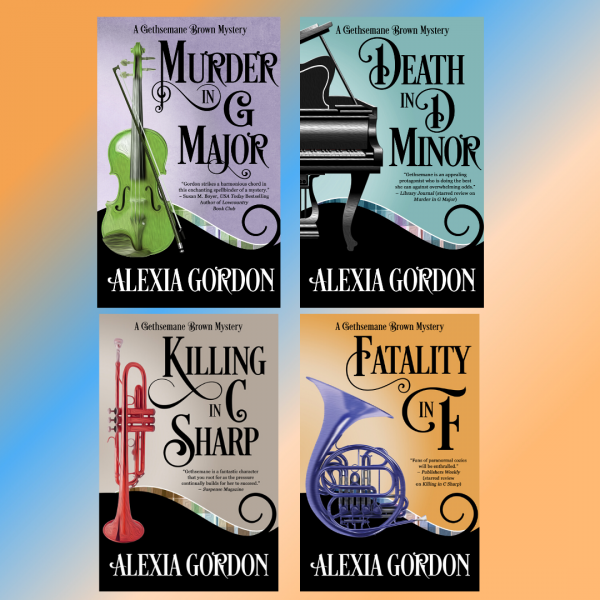 The Gethsemane Brown Series
By Alexia Gordon
Henery Press
Paperbacks $15.95; also available in hardcover, eBook, and audio book
When Miss Marple met The Ghost and Mrs. Muir…
Lone Star Literary Blogger's Choice Award-winning author, Alexia Gordon, blends music, mystery, and the paranormal in this compellingly spooky series. The Gethsemane Brown Mysteries are set in present-day southwestern Ireland and star intrepid African American classical musician, Gethsemane Brown. She braves dangers both spectral and human with the help of a handsome garda, a curmudgeonly math teacher, and a snarky ghost. Join her as she unravels mysteries while staying one step ahead of killers determined to compose the coda to her sleuthing. Book five, Electrocution in E, coming March, 2020! #gethsemanebrown 
===========================
MURDER MYSTERY / AMATEUR SLEUTHS
By Dianne Smithwick-Braden
DSB Mysteries
eBook ISBN: 978-1-7324735-1-5; 358 pages, $7.99; also available in paperback
Jade O'Neal is a senior at West Texas A & M University in Canyon, Texas. She's on track to graduate with highest honors and a degree in history until she is accused of murder. She juggles her busy school and work schedule around taking care of an overgrown Rottweiler and being questioned by police until she finds a series of clues hidden in puzzle form. Time is against her as she follows the clues to find the true identity of the murderer while avoiding arrest and her own murder.
===========================
MYSTERY SERIES
By Dianne Smithwick-Braden
DSB Mysteries
Paperbacks $12.95; also available in eBook, paperback, and audio book
Death on Paradise Creek begins the series at the Paradise Creek Inn. The inn is finally becoming the business that Lizzie Fletcher and her family dreamed of until the hired hand makes a gruesome discovery. Sheriff Adams and his team are called to investigate. Long kept secrets are revealed during the course of the investigation.
Death under a Full Moon continues the series with murder near the small rural community of Rayland. With his only female deputy on maternity leave, Sheriff Adams makes a quick decision to deputize Lizzie Fletcher. The Sheriff and his team follow every possible lead to no avail until Lizzie happens to overhear a conversation that gives them the break they need. With little time to spare, they rush to prevent yet another death.
Old flames threaten the relationship between Sheriff Wade Adams and Lizzie Fletcher in Flames of Wilbarger County. In book three, the Wilbarger County Sheriff's department tries to stop an arsonist before the entire county is reduced to ash. The fires escalate from grass fires twice a week to murder as mysterious clues begin to arrive at the Sheriff's office.
*ROMANCE* Click the covers to purchase.
HISTORICAL WESTERN ROMANCE  / CLEAN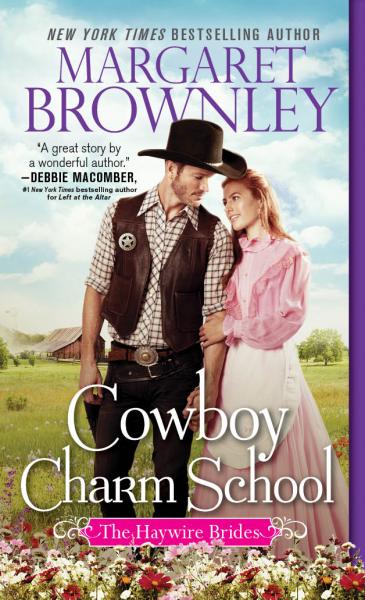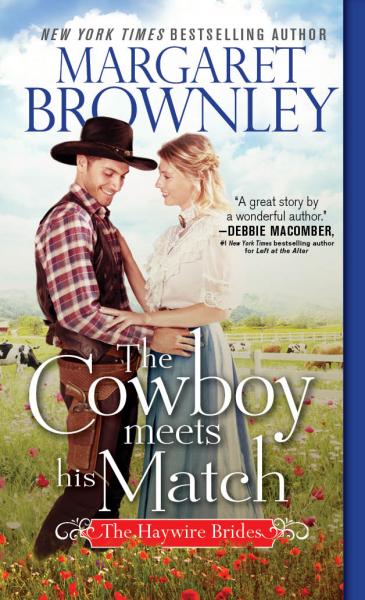 Cowboy Charm School (The Haywire Brides, Book 1)
By Margaret Brownley
Sourcebooks Casablanca
Paperback ISBN-13: 978-1492658344; 384 pages; $5.98; also available in eBook and audio book
He stopped her wedding the first time by mistake. Dare he stop it a second time for real?
Texas Ranger Brett Tucker hates to break up a wedding, but the groom-notorious criminal Frank Foster-is a danger to any woman. So Brett busts into the church, guns blazing...only to find he has the wrong man.
Bride-to-be Kate Denver is appalled by her fiancé's over-the-top reaction to the innocent mistake and calls off the wedding-for good. Guilt-ridden, Brett's desperate to get them back on track.  But the more time he spends with Kate, the harder he falls, and it's all he can do to keep his feelings to himself. Things change when Kate decides to give Frank another chance.  Now Brett must not only break up Kate's wedding a second time, he must also prove that he's her true match in every way. 
===
The Cowboy Meets His Match (The Haywire Brides, Book 2)
By Margaret Brownley
Sourcebooks Casablanca
Paperback ISBN-13: 978-1492658375; 384 pages; $5.98; also available in eBook and audio book
His first mistake was marrying her; His second was falling in love.  Chase McKnight will do anything to secure his family's ranch-but marriage to a complete stranger? That's a hard pill to swallow. Yet the will is clear: Chase needs a wife by his side if he wants to keep his home, so he meets his veiled lady at the courthouse steps and reluctantly says "I do."
Too bad he married the wrong bride.
When Boston runaway Emily Fields agreed to marry a Texas stranger to escape her family's scandal, she wasn't prepared to get hitched to the wrong cowboy! Stuck in a secret compromise, she has one year to learn the ways of the ranch and convince Chase's family they're happily married. But when the lie becomes true, the past catches up to them and they must save the love they never expected... Coming soon: THE OUTLAW'S DAUGHTER (The Haywires Bride, Book 3)
===========================
WESTERN ROMANCE
By Rosanne Bittner
Sourcebooks Casablanca
Paperback ISBN-13: 978-1492689263; 320 pages; $7.99; also available in ebook and audio CD
Ride the High Lonesome is a real page-turner, a story of survival in a lawless land, set entirely along America's infamous Outlaw Trail. Bittner's 70th novel gloriously describes America's wild, western landscape as fate brings together two strangers, Luke Bowden and Kate Winters, in a life-altering situation that brings an awareness that sometimes loneliness means desire and need come before love. Their story is packed with adventure and romance, written in the gritty, realistic and powerfully emotional style Bittner is known for. This realistic tale of two brave souls will leave readers wanting a sequel!
===========================
HISTORICAL WESTERN ROMANCE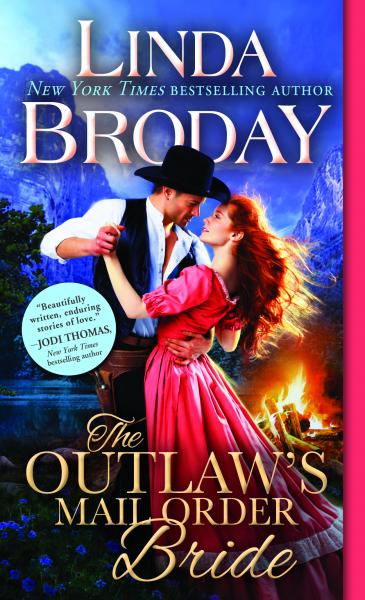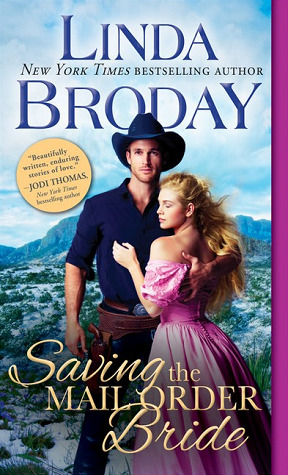 The Outlaw's Mail Order Bride (Outlaw Mail Order Brides Book 1)
By Linda Broday
Sourcebooks Casablanca
Paperback ISBN-13: 978-1492651048; 384 pages; $5.29; also available in eBook 
Former outlaw Clay Colby is abuzz with his mail order bride's expected arrival. He's fought long and hard to drag Devil's Crossing out of lawlessness...so when his homestead is set ablaze by a bitter rival, he's heartbroken. There's no woman in the world who'd stand by him now.
But Tally Shannon is no ordinary woman.
After escaping the psychiatric hospital in which she was wrongfully detained, Tally only wants someone to protect her and the little girl under her care. She doesn't mind that Clay's home is dang near burned to the ground—not when he makes her feel so safe. So cherished. But it's only a matter of time before the ghosts of her past come calling...and her loving cowboy must defend his new bride—and the family they built together—to his very last breath.
===
Saving the Mail Order Bride (Outlaw Mail Order Brides Book 2)
By Linda Broday
Sourcebooks Casablanca
Paperback ISBN-13: 978-1492651079; 352 pages; $5.98; also available in eBook
When the West was wild and man's law favored the few, these extraordinary women could be found in the heart of an outlaw.
He may be a wanted man, but all outlaw Jack Bowdre ever desired was a second chance. Now he's on his way to jail, completely unaware that his unexpected―and unexpectedly beautiful―traveling companion is none other than Nora Kane...his mail order bride.
It's too bad Nora doesn't know Jack is her groom-to-be. All she sees is a scoundrel. But when their stagecoach crashes and the truth comes spilling out, they're suddenly left to fend for themselves―and each other. The longer they're together, the stronger their feelings grow. Hounded by desperate men bent on doing them harm, Nora and Jack will do whatever it takes to find their happily ever after...but first, they'll have to shake the devil from their trail.  THE MAIL ORDER BRIDE'S SECRET (Outlaw Mail Order Brides Book 3), available now for pre-order.
===========================
HOLIDAY ROMANCE / WESTERN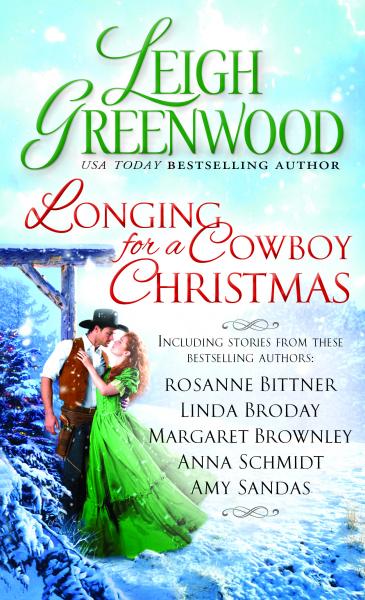 Longing For a Cowboy Christmas
By Rosanne Bittner, Linda Broday, Margaret Brownley, Leigh Greenwood, Amy Sandas, and Anna Schmidt
Sourcebooks Casablanca
Paperback ISBN-13: 978-1492683834; 480 pages; $5.98; also available in ebook
Find your very own cowboy to keep warm these long, wintry nights as you cozy up with six sweeping, epic tales of heroism, passion, family and celebration from bestselling authors Leigh Greenwood, Rosanne Bittner, Linda Broday, Margaret Brownley, Anna Schmidt, and Amy Sandas.
Fall in Love with Christmas
Whether it's a widower finding an unexpected new start, a former outlaw and his new wife welcoming their very own Christmas miracle, a long-lost love returning just in time for a special holiday celebration, a second chance at love between two warring hearts given peace at last, an unlikely pair working together to bring joy to a small Texas town, or a cowboy and his dark-eyed beauty snowed in one unforgettable wintry eve...every Christmas with a cowboy is filled with light, laughter, and a forever kind of love.
===========================
HISTORICAL HOLIDAY ROMANCE / WESTERN
By Jodi Thomas, Celia Bonaduce, & Rachael Miles
Kensington
Paperback ISBN-13: 978-1496721303; 336 pages; $12.76; also available in audio book and ebook
It's Christmas Eve, 1859, and everyone who's anyone is headed to the glorious St. Nicholas Hotel for the most talked about ball of the season. It's the kind of Texas night where anything can happen—even love . . .
ONE NIGHT AT THE ST. NICHOLAS by Jodi Thomas; BIRDIE'S FLIGHT by Celia Bonaduce; SPIRIT OF TEXAS by Rachael Miles
"The moments of connection between the stories will keep readers invested."- Publishers Weekly
===========================
HOLIDAY ROMANCE / WESTERN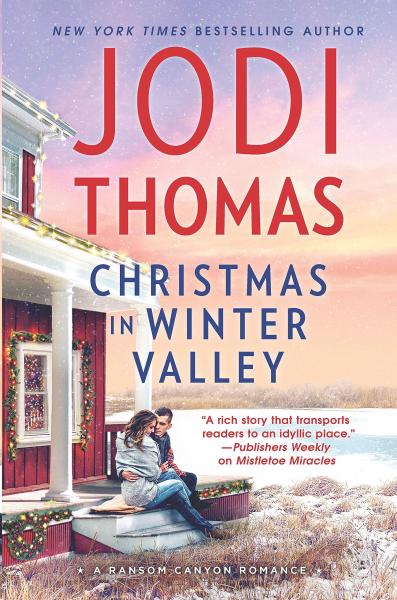 Christmas in Winter Valley (Ransom Canyon, Book 8)
By Jodi Thomas
Harlequin HQN
Hardcover ISBN-13: 978-1335146366; 288 pages; $23.99; also available in paperback, audio book, and ebook
Ransom Canyon welcomes you back for a Christmas that has everything you're looking for: romance, family, and a whole lot of Texas.
Cooper Holloway would take nature over people any day—especially visiting relatives. That's why he's headed for a rustic cabin in remote Winter Valley, where he'll care for a herd of wild mustangs. But Cooper's plans are quickly thwarted by the arrival of two unexpected guests: one, a stranger in desperate need of his help, and the other, a very attractive young veterinarian.
===========================
WOMEN'S FICTION / CONTEMPORARY ROMANCE
By Kimberly Fish
Bowker
Paperback ISBN-13: 978-1732338654; 348 pages; $13.99; also available in ebook
The award-winning author of Comfort Plans delivers a novel about family, forgiveness, and the seeds of second chances.
When AJ uncovers the grit to make hard choices, she also discovers that the flowers that bloom the brightest can have the most tangled roots.
===========================
WOMEN'S FICTION / ROMANCE
By Vickie Phelps
CrossRiver Media Group
Paperback ISBN-13: 978-1936501274; 236 pages; $16.99; also available in eBook
In November 1989, Emily Patterson is enjoying a quiet life in West Texas. She lives in the same house she grew up in, has a great job, and good friends. But emptiness nips at her heart. Then a red envelope appears in her mailbox. It's a letter from Mark who declares his love for her, and promises to come to her if he makes it home alive. But who is Mark? She flips the envelope over, but there is no return address and it is postmarked 1968. As Emily seeks to solve the mystery, can she risk her heart to find a miracle in the Postmark from the Past?
===========================
CONTEMPORARY ROMANCE / INTERRACIAL / MULTICULTURAL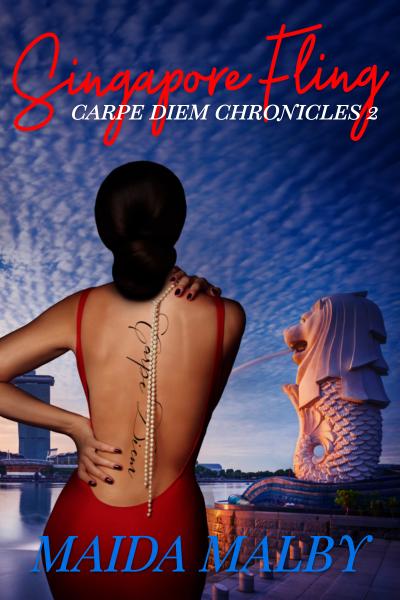 Singapore Fling (Carpe Diem Chronicles)
By Maida Malby
EOT Publications
Paperback ISBN-13: 978-0999543238; 267 Pages; $14.99; also available in eBook
One alluring French-Filipina beauty. One sexy US Air Force officer. One torrid weekend affair. 
Maddie Duvall should be living it up at her challenging new job in glamorous Singapore. But two months after her wild weekend with Aidan Ryan, she's still yearning for him. She craves the passion only he can ignite in her.
Aidan's job takes him around the world, yet he can't get Maddie out of his mind. When he returns to his assignment in Singapore, he seeks her out with a proposition she can't turn down.
Intensely enamored with one another, their relationship takes off. But when Aidan's mission exposes treachery by someone close to Maddie, lines blur and wires get crossed. Can their growing love survive the intrigue? 
*SHORT STORIES & NOVELLAS* Click the covers to purchase.
SHORT STORIES / HOLIDAY / CHRISTIAN
When the Light Returned to Main Street
By Jeff Hampton
Jeff Hampton, Writer
Paperback ISBN-13: 978-0996644860; 171 pages; $9.99; also available in eBook
When the Light Returned to Main Street is a collection of stories that explores the meaning of Christmas from different angles and perspectives. From the traditional settings of "Just What They Wanted" and "Crossing Christmas," and the wonder of "The Helpers" and "The Christmas Angel," to the folktale imaginings conjured by "When the Light Returned to Main Street," these stories will challenge you to consider what Christmas means to you, and to answer the question, "From where comes the true light of the season?"
===========================
SHORT STORIES / LITERARY FICTION
Nowhere Near
By Teddy Jones
Midtown Publishing
Paperback ISBN 978-162677016; 206 pages; $12.99; also available in eBook
Characters in the eleven stories in Nowhere Near act in ways that some might call "divinest madness." Some of them have been pushed near their limits by years of stress. Others mourn and grieve and discover feelings they can't admit aloud. A sense of duty drives another to believe in aliens, at least for a while. Some of their behavior is simply laughable, other flirts with death, and the rest ranges from dangerous to near heroic. These characters vary widely, yet all have in common that they live in or come from West Texas, where spaces are wider and tolerance for strangeness seems just a bit greater. Whether readers agree these characters are nowhere near crazy, they may admit they all are doing what humans do—what makes sense to them at the time.
===========================
NOVELLA / HISTORICAL /  WAR 
By Max Knight 
Page Publishing, Inc. Paperback ISBN-13: 978-1644246412; 116 Pages; $12.95; also available in hardcover and eBook
The war in El Salvador as seen through the eyes of a U.S. Army officer, a guerrilla leader, and a refugee turned gang member
Patrick Michael Moynihan returns to the small Central American country where, as a junior officer, he was thrust into the middle of a brutal civil war.  Miguel Alejandro Xenias, once a member of the ruling elite, recalls his change of heart, advancement within the guerrilla movement, and his newfound hope with the FMLN in power. Antonio Cruz, seeking a new life in America, finds only a different kind of hatred and conflict, joins the street gang MS-13, and returns home bringing with him a new kind of warfare.
More than just a history of the war in El Salvador, Tarnished Brass gives voice to those who fought and those who only wanted to escape the violence.
===========================
SHORT STORIES / LITERARY FICTION
Over the Pass, and Other Stories
By Susan Mary Malone
Dark Horse Fiction
Paperback ISBN-13: 978-1984956958; 114 pages; $7.99; also available in eBook
From the expansive openness of Texas to the steep peaks of Montana, this collection of stories mines iconic landscapes--the internal mirroring the outer realms. Many previously published in Literary journals and anthologies, some, original here, all explore what it means to be human.They are stories of the heart.
*POETRY* Click the cover to purchase.
LYRIC / RANCHLAND NARRATIVE
By Donald Mace Williams
Wundor Editions
Paperback ISBN-13: 978-0995654129; 59 Pages; $10.36
Though metrical and often rhymed poetry is out of fashion, so am I at ninety. Nearly all the lyric poems in this little book are such, and so is the ranchland narrative, "Wolfe."  In a review for Lone Star Literary Life, Barbara Brannon called the title poem "a literary masterpiece." Timothy Green, editor of Rattle, which first published "Wolfe," said that in the magazine's first fifteen years, this was the "one poem that I think has a strong case for being called great." – Donald Mace Williams
 JUMP TO NONFICTION  -|||-  JUMP TO BOOKS FOR YOUNG READERS