5th Annual San Antonio Book Festival to feature more than 100 authors, April 8
SAN ANTONIO—The San Antonio Book Festival (SABF) has released its lineup of more than 100 national, regional, and local authors who will appear at the 5th annual Festival, scheduled for Sat., Apr. 8, 2017. A detailed schedule of author sessions will be available at saplf.org/festival in March.
Headlining the 2017 roster is New York Times bestselling author Ann Patchett, whose most recent novel, Commonwealth, has spent 16 weeks on the Times' bestseller list. Patchett is also known for her PEN/Faulkner award-winning novel Bel Canto, State of Wonder, and This Is the Story of a Happy Marriage.
Other top attractions in the SABF lineup include Rules of Civility author Amor Towles, with his bestselling new novel A Gentleman in Moscow; Jessica Luther, whose book Unsportsmanlike Conduct: College Football and the Politics of Rape addresses the Baylor rape scandal; Alexandra Zapruder, sharing untold family stories from their accidental association with the assassination of JFK in Twenty-Six Seconds: A Personal History of the Zapruder Film; Craig Johnson, author of the Longmire books behind the popular TV series, with An Obvious Fact: A Longmire Mystery; noted poet Martín Espada with his latest collection, Vivas to Those Who Have Failed; and Pulitzer Prize winner Lawrence Wright with The Terror Years: From al-Qaeda to the Islamic State, a collection of 10 essays published in the New Yorker.
The SABF lineup this year features the highest number of local and regional authors yet, including the city's three poet laureates, Carmen Tafolla (This River Here: Poems of San Antonio), Laurie Ann Guerrero (A Crown for Gumecindo), and Jenny Browne (Dear Stranger); former San Antonio medical examiner Vincent DiMaio and Ron Franscell, co-authors of Morgue: A Life in Death; S. C. Gwynne (The Perfect Pass: American Genius and the Reinvention of Football); and Michael Soto (Measuring the Harlem Renaissance: The U.S. Census, African American Identity, and Literary Form).
The slate of featured authors also draws on national talent for authors of children's and young adult literature: beloved picture book writers and illustrators Denise Fleming (5 Little Ducks) and Academy Award and Emmy Award winner William Joyce (Dinosaur Bob and His Adventures with the Family Lazardo) will be among the authors featured in the Festival's Holt Family Children's Reading Tent; Pura Belpré winner Raul the Third (Lowriders to the Center of the Earth), popular San Antonio writer David Liss (Rebels), and Jon Scieszka (Guys Read: Heroes and Villains), the first National Ambassador for Young People's Literature, will present for middle graders; and bestselling YA authors Laini Taylor (Strange the Dreamer), Kendare Blake (Three Dark Crowns), and Claudia Gray (Defy the Stars) will be among the authors featured in the H-E-B YA Authors Venue, as will Reyna Grande, whose memoir The Distance Between Us, a finalist for the National Book Critics Circle award, was recently adapted for YA readers.
"Five years represents a significant milestone for us," explained Katy Flato, SABF executive director. "To make a positive and lasting impact in our community through the sharing of stories and to elevate the San Antonio cultural experience with a major free event is something all of us—our writers, moderators, donors, volunteers, partners—should be proud of."
As part of its 5th anniversary celebrations, SABF is presenting The Moth Mainstage, the renowned and beloved show dedicated to the art and craft of storytelling, at the Majestic Theatre on April 7; adding a beer garden to the Frost Garden at the Southwest School of Art; and premiering a commemorative overview video at its annual fundraiser, the Book Appétit Literary Feast, which will feature Ann Patchett as its distinguished speaker at the Witte Museum's Mays Family Center on April 7.
Other Festival highlights include:
• The Mayor's Book Club session with Mayor Ivy Taylor and Jan Jarboe Russell, author of the Mayor's Spring Book Club selection, The Train to Crystal City: FDR's Secret Prisoner Exchange Program and America's Only Family Internment Camp During WWII.
• Panel topics include women who fight back; love's ability to transcend borders regardless of political fervor about immigration; the Old West and new West in fiction; revenge; and visionary writers, among many other topics.
• Back again this year, four Book It! luncheons provide an opportunity to dine with a Festival author and eight companions at Club Giraud.
• Cooking demonstrations in the Central Market Cooking Tent by cookbook authors Jarod Neece and Mando Rayo (The Tacos of Texas), Lesley Téllez (Eat Mexico: Recipes from Mexico City's Streets, Markets & Fondas), Molly Gilbert (One Pan & Done: Hassle-Free Meals from the Oven to Your Table), and Genevieve Ko (Better Baking: Wholesome Ingredients, Delicious Desserts).
• A performance by Magik Theatre for kids, free books from the Literacy Caravan, and a range of activities provided by the Doseum, San Antonio Museum of Art, Botanical Garden, and more.
• Expanded programming in Geektown, the Festival's space for teens, including a life-size chess board, cosplay contest, poetry slam, and photo booth.
• Student winners of the 2017 San Antonio Book Festival Fiction Contest, sponsored by the Texas Cavaliers, will be recognized at an awards ceremony at the Festival, with King Antonio presenting.
(Information from organization's press release)
* * * * *
Stratton to kick off Literary Arts Council and Lone Star College Spring 2017 reading series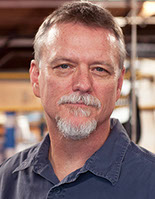 CONROE—Montgomery County's Writers in Performance series will open its spring 2017 lineup with the president of the Texas Institute of Letters, W. K. "Kip" Stratton, appearing on Thurs., Feb. 16, 7 p.m. on the campus of Lone Star College–Montgomery, Room B-102.
A former newspaper journalist, Stratton is best known for his historical nonfiction. His first book, Backyard Brawl: Inside the Blood Feud between University of Texas and Texas A&M, was a finalist for the Oklahoma Book Award. His more recent work, Floyd Patterson, was a finalist for the PEN/ESPN Award for Literary Sports Writing and his second volume of poetry, Ranchero Ford; Dying in Red Dirt, was short-listed for the PEN Southwest Book Award.
Stratton has published in such magazines as Texas Monthly, Mayborn, Southern Magazine, GQ, Sports Illustrated, Outside, and Texas Observer. He won the 2016 Edwin "Bud" Shrake Award for his Texas Monthly essay, "My Brother's Secret."
Other appearances in the writers series
Thursday, March 23, 2017, 7 p.m. Daniel Pena, Pushcart Prize winner whose writings have focused on immigration and the Mexican drug wars.
Thursday, April 20, 2017, 7 p.m. William Wright, Writer-in-Residence at University of Tennessee and editor of the Southern Poetry Anthology, will host writers from Texas whose works appear in the anthology.
Thursday, May 4, 2017, 3 p.m and 5:30 p.m. Annual Walt Whitman Birthday Celebration will feature Zachary Turpin, the doctoral candidate who recently unearthed a previously unknown treasure trove of Whitman writings. This will be one of the first readings and literary talks on this landmark discovery.
All events are free and open to the public and include discussions and book signings.
Writers in Performance is presented by Montgomery County Literary Arts Council, Lone Star College-Montgomery, Conroe Commission on Arts and Culture, Academy for Lifelong Learning, and SWIRL magazine of art and literature.
For more information, call Dave Parsons, (936) 524-6537, or email diannelogan@comcast.net.
(Information from organization's press release)

Writers' Organizations 'Round Dallas sponsors WORDfest Mar. 11
DFW writers groups band together to hold public event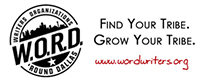 HURST—On Sat., March 11, 2017, Writers' Organizations 'Round Dallas will host WORDfest, a first-of-its-kind trade fair of over 20 local writers organizations, featuring writing classes, panels, local authors and speakers, critique sessions, and door prizes. Representatives from all participating organizations will be standing by to meet interested attendees.
WORDfest will be held at TCC Northeast Campus in Hurst at the Student Union Building (NSTU) from 10 am to 4 pm Sat., March 11th.
The event is free to the public, but space is limited to the first 100 registrants. Attendees who register at www.wordwriters.org by February 25 are eligible for a complimentary three-page critique from one of the group's participating organizations.
WORD is a nonprofit coalition of DFW-area writers organizations, including local chapters of national guilds such as the Romance Writers of America, Mystery Writers of America, and the Editorial Freelancers Association. The following groups are sponsoring this event:
The TCC English Department
The Writers Guild of Texas
Greater Fort Worth Writers
Dallas Area Romance Authors
Dallas Area Writers Group
North Texas Romance Writers
Trinity Arts Writers Workshop
Writers Block, Inc.
The DFW Writers Workshop
Sisters in Crime North Dallas
Dallas Mystery Writers
The Writers Path at SMU
Editorial Freelancers Association
Dallas Screenwriting Crew
Denton County Writing and Critique Group
Oak Cliff Writers Group
NE Arlington Writers' Critique Group
The DFW Writers Conference
For more information, contact Tex Thompson, (214) 649-4548, findyourtribe@wordwriters.org
(Information from organization's press release)