University of Houston Libraries exhibition celebrates contributions of Arte Público Press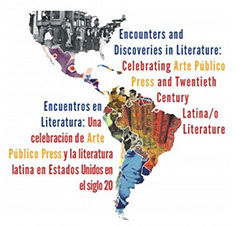 A retrospective exhibit slated for Jan. 18 through June 30, 2016, Encounters and Discoveries in Literature: Celebrating Arte Público Press and Twentieth Century Latina/o Literature, examines the press and its place in the larger context of Latina/o literature in the twentieth century. Founded in 1979, Arte Público paved the way for numerous celebrated authors, including Alicia Gaspar de Alba, Sandra Cisneros, Rolando Hinojosa, Graciela Limón, Américo Paredes, and Tomás Rivera, while also recovering early unpublished works by Latinos and leading the way for inclusive children's literature.

Materials in the exhibit will include books, archival documents, photographs, and works of art produced or recovered by Arte Público Press, its imprint, Piñata Books, and its program, Recovering the U.S. Hispanic Literary Heritage Project. Beyond a mere presentation of objects and literary works, the contents of the exhibit explore the Latina/o experience and the societal conditions documented in the press's publications.

An opening reception for the exhibition will be held Wed., Jan. 20, 2016, at the MD Anderson Library Rockwell Pavilion. For more information, contact Lisa Cruces at ccruces@uh.edu or 713-743-9903.

(From organization's press release and website)

Lone Star Literary Life to introduce new features, crowdfunding in celebration of first anniversary Feb. 2
On February 2, 2015, Lone Star Literary Life published its first issue of Texas's only comprehensive statewide books-news coverage. We launched on Groundhog Day with a robust subscriber list of Texas booksellers, publishers, libraries, authors, and, most important of all, readers.
We pledged to deliver thoughtful reviews of new Texas books, first-person profiles and interviews of Texas authors, news and coverage of awards, festivals, and author tours, and the state's only full calendar of book events — every week. And we've done so for almost 52 weeks now, bringing readers, writers, publishers, publicists, and librarians the latest in bookish Texas news and information.
We're supported by advertising, providing a guaranteed vehicle to promote Texas-related books. And in our first year, we introduced such popular features as Lone Star Book Blog Tours, author podcasts, and Top Texas Bookish Destinations, which present editorial content around which publishers, booksellers, and authors can build paid campaigns.
We've got even bigger plans in store for 2016. Stay tuned over the next few weeks. And watch for details on our Indiegogo campaign — to learn how you can help Lone Star Lit grow and also earn unique perks.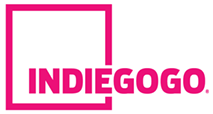 Make a note of our hashtags: #LoneStarLit2016 #ComeAndFundIt
* * * * *
Texas Poets Podcasts brings readings to life
With working poets ranging from Tony Hoagland to Sarah Cortez, Walt McDonald to Cyrus Cassells, Jan Seale to Sandra Cisneros, and hundreds more, and an array of writing programs, readings, and festivals, Texas doesn't lack for a rich poetic life.
But that doesn't mean it's easy for poets and their audiences to connect—even if it turns out there's a reading on one's own campus, a new collection aching to be discovered among a flood of novels, or a fellow poet living right down the street.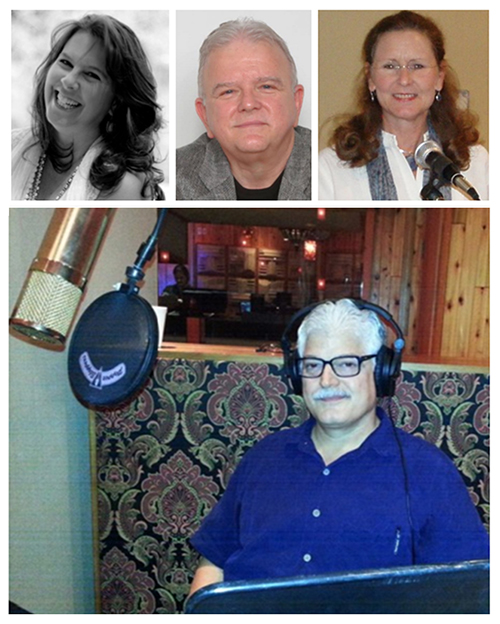 Above: clockwise from top left, Texas poets Karla K. Morton, Terry Jude Miller, and Anne McCrady helped launch the Texas Poets Podcast, hosted by Dr. Stephen Souris.
The new Texas Poets Podcast, created by poet Terry Jude Miller of Houston and hosted by Dr. Stephen Souris of Texas Woman's University, brings the state's poetry community together in an original and enjoyable format.
Posted monthly, the podcast features Texas poets discussing the poetry of other Texas poets. Poet Anne McCrady of Tyler and former Texas poet laureate Karla K. Morton have also lent their talents to producing and promoting the podcast, now in its fifth episode.
In the most recent installment, Texas State University professor Cyrus Cassells discusses a poem by Sandra Cisneros. Each episode, which runs about twenty minutes, explores the landscape of Texas poetry and the writer's process.
Other episodes to date are also archived on the project's website.
#4 Dave Parsons discusses a poem by Edward Hirsch
#3 Larry D. Thomas discusses a poem by Jerry Bradley
#2 Alan Birkelbach discusses a poem by William Barney
#1 Karla K. Morton discusses a poem by Tony Hoagland
Readers may subscribe for free, to receive notification by email when new episodes are published. The podcast series is also available for free via iTunes. Donations to support the project are accepted and appreciated.
For more information, visit the Texas Poets Podcast website, www.TexasPoetsPodcast.com.