Photographer Jeremy Enlow signs Cowboys of the Waggoner Ranch, presents talk Dec. 20 in Fort Worth
FORT WORTH – As discussions continue for the sale of the legendary 510,572-acre Waggoner Ranch, the future is still undetermined for what may or may not change for twenty-six cowboys at the largest ranch in the U.S. under one contiguous fence.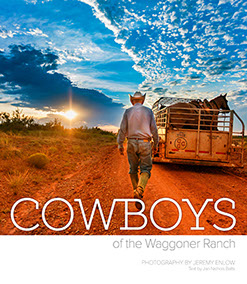 Texas photographer Jeremy Enlow captures a behind-the-scenes glimpse of these legends through his inaugural photography book, Cowboys of the Waggoner Ranch (with text by Jan Nichols Batts), for sale at an upcoming book signing and presentation by Enlow.

The event  will be held Sun., Dec. 20, 2015, from 2 to 5  p.m.

in the Justin Lounge of the Reata Restaurant, 310 Houston Street, Fort Worth TX 76102.

Fort Worth-based Enlow was given exclusive access to the Cow Camp operation behind the prestigious reversed triple D brand of the Waggoner Ranch. "Most everyone I know with a 'real' job couldn't last five minutes cowboying on the Waggoner," said Enlow. "They physically abuse their bodies with a finesse that's mastered with years of experience. There is no break until the job is done. Whether it rains, sleets or snows, the cowboys are always working."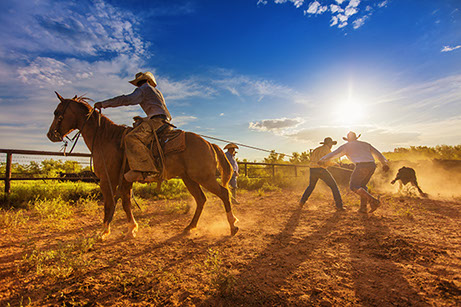 Texas photographer Jeremy Enlow signs Cowboys of the Waggoner Ranch, Wichita Falls, Dec. 18.
Enlow self-published the hardcover book (140 pages, 12" x 10.5), which retails for $58.00. A portion of the proceeds will be donated to the Waggoner Ranch Cowboys Fund. A select number of signed and numbered fine art prints are also available, starting at $1,500.
For more information, visit waggonercowboys.com
(From photographer's press release)

Payton to lead Trinity Press; Ras to remain as associate director for editorial
by Sharon Jones Schweitzer, from Trinity University press release
Trinity University has named Thomas Payton as the new director of the Trinity University Press, effective Jan. 1, 2016. Payton will oversee all print and digital book publishing operations for this division of the university.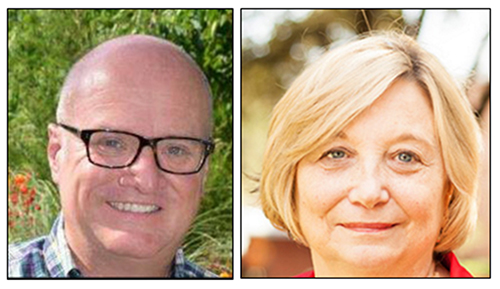 Tom Payton (above, left) has been named the new director of the Trinity University Press. Barbara Ras (right), the current director, is stepping back and will continue as associate director for editorial as part of a leadership succession plan she developed.
Payton succeeds Barbara Ras, who has served as director of the Trinity Press since it reopened in 2002. Since that time, the Press has earned national accolades and achieved many successes. Ras will continue with the Press as associate director for editorial as part of a leadership succession plan she developed.
Thomas Payton has twenty-six years of experience in the book business and a long history with Trinity University Press. He served initially as a consultant to Ras when she was tapped to relaunch the Press; he later joined the staff in 2010 as associate director. Payton previously worked with the University of Georgia Press, Hill Street Press, the American Institute of Architects, and Oxford Bookstores.
"Tom has a distinguished career in publishing and brings a high level of skill and savvy related to overall trends in publishing, including developments on the digital side of the business," Michael Fischer, vice president for faculty and student affairs, said in announcing the appointment. Payton's broad experience ranges from operations, marketing and sales, print and digital production, editorial acquisitions, new project development, and strategic planning.
Barbara Ras revived the Trinity University Press in 2002, after it had ceased operations in 1989. She was selected following a national search for a director to restart the publishing arm of Trinity University. The revitalization of the Press was made possible by generous support from the Ewing Halsell Foundation. Under Ras' leadership, the Press has emerged as one of the most dynamic book publishers and university presses in the country, having published more than 200 print and digital books while earning an international reputation for editorial strength and design quality.
"The Trinity Press is an important University resource and a critical component to Trinity's outreach and service nationally and within the San Antonio community," Fischer said. During the transitional years ahead, the Press will benefit from having two seasoned book professionals working together to ensure the operation's continued success and development.
Trinity University Press publishes intellectually rich and internationally recognized books for scholars, students, and curious readers in the areas of nature, landscape, and the environment; architecture and urban planning; literature and memoir; and the history, culture, and food ways of the American Southwest. Learn more at www.tupress.org.
* * * * *