Humanities Texas Holiday Book Fair, Austin, Dec. 12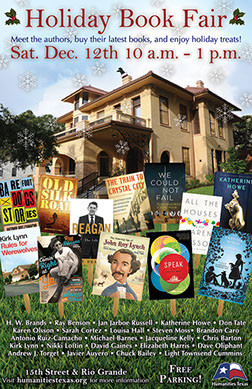 Love reading? Coffee and treats? Holiday cheer? Looking for the perfect present for that bibliophile on your gift list?

Then come by the Byrne-Reed House (1410 Rio Grande Street, Austin) for Humanities Texas's seventh annual Holiday Book Fair. On Saturday, Dec. 12 from 10 am– 1 pm, talented Texas authors will visit with holiday shoppers and sign copies of their latest books, available for purchase at a discounted price.

Noteworthy authors participating in this year's festivities include H. W. Brands, Ray Benson, Jan Jarboe Russell, Katherine Howe, Brandon Caro, Don Tate, Karen Olsson, Kirk Lynn, Sarah Cortez, Louisa Hall, Steven Moss, Antonio Ruiz-Camacho, Michael Barnes, Jacqueline Kelly, Chris Barton, David Gaines, Elizabeth Harris, Andrew J. Torget, Dave Oliphant, Javier Auyero, Chuck Bailey, Nikki Loftin, and Light Townsend Cummins. Come by for good conversation, delicious homemade baked goods and complimentary hot coffee. Free parking will be available in the St. Martin's Lutheran Church lot on the northwest corner of 15th and Rio Grande Streets. All proceeds from the book fair and bake sale will benefit Texas libraries.

(From organization's bulletin)

Early bird registration for 2016 Houston Writefest workshops through Dec. 1
Early bird registration for Writefest Workshops lasts until December 1.
WHEN: All workshops meet Mon., Feb. 22–Thurs., Feb. 25, 2016, from 9 AM-12 PM
WHERE: Writespace and Silver Street Studios on Edwards, south of the Heights
HOW MUCH: $350 Early-Bird Pass until Dec. 1 (includes 4-day workshop + weekend programming);15% off for Writespace members.
Workshops include:
Writefest Fiction Workshop with Adrienne Perry
Writefest Speculative Fiction Workshop with Cassandra Rose Clarke
Writefest Flash Fiction Workshop with Rebecca Schwab
Writefest Poetry Workshop with Anis Shivani
Writefest Creative Nonfiction/Memoir Workshopwith Joyce Boatright
For more information, visit www.writefesthouston.com/workshops.html
(From organiztion's bulletin)

Houston Writers launch Kickstarter with Dec. 3 goal
The Houston Writers Guild has launched a Kickstarter campagin to support establishment of the HWG Press, an internal publishing press that works to bring undiscovered authors' works to the public.
Thr group hopes to reach its fundraising goal to provide the opportunity to produce a series of genre and theme-bases anthologies to be published biannually. These funds will not only finance the production of these books, but also assist in the promotion and marketing needed to publicize these authors' contributions while promoting literacy.
The guild hopes to reach its $2,000 goal by Dec. 3, 2015. Learn more at
https://www.kickstarter.com/projects/1619951127/hwg-press-waves-series
The Houston Writers Guild is a community of writers of all skill levels striving to improve their craft and career through education, workshops, conferences and webinars. www.houstonwritersguild.org
(From organization's press release)

Texas Poetry Calendar contributors to read in Austin Dec. 5
On Sat., Dec. 5, 2015, Dos Gatos Press editors Wade Martin and Allyson Whipple will host the last reading of the year from Texas Poetry Calendar contributors, 3:00 p.m., at Malvern Books in Austin.
Always the press's biggest reading of the year, it features a lineup of poets from around the state: Ralph Hausser, Jerry Hamby, Cheney Crow, Katherine Oldmixon, Mary Lynn Stafford, Stan Crawford, Marcelle Kasprowicz, Joanne Holladay, Tina Posner, Beth Honeycutt, Christa Pandey, Shubh Schiesser, Lyman Grant, Julieta Corpus, Sarah Webb, Cindy Huyser, Ben Groner, Laura Pena, Amy Greenspan, and Diana Conces. The editors extend an invitation to join them for a dinner at nearby Trudy's (409 W. 30th) following the reading (RSVP Wade at wade.martinii@gmail.com).
Martin and Whipple have done hosting previous readings in 2015 at Houston's Blue Willow Bookshop, the Georgetown Poetry Festival, and the Dallas Poets Community at Half-Price Books (a reading scheduled for The Twig in San Antonio was canceled due to extreme weather conditions). For more information: www.dosgatospress.org.
(From the organization's posting)

2015 Texas Book Festival raises
more than $1 million in support
There is nothing the Texas Book Festival folks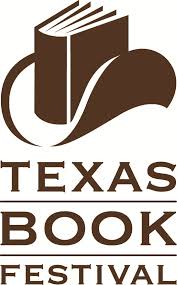 "like more than seeing The First Edition Literary Gala, held October 16 at the Four Seasons in Austin, raised $720,825! The Texas Book Festival raised an additional $325,000 in grants, sponsorships, and contributions," according to a recent Festival news bulletin.
This generous support keeps the annual Festival free and open to the public, brings books and authors to Title I schools through the Reading Rock Stars program, and helps public libraries buy books with Library Grants. Check out the Festival photos if you haven't yet had a chance
Texas Book Festival seeks literary director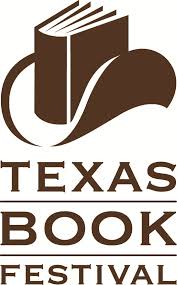 Following the departure of Festival literary director Steph Opitz, the Texas Book Festival is accepting applications until next Monday, November 30 to fill this key position. Details may be found at
www.texasbookfestival.org/employment-opportunities/
(From organization bulletin)

Wimberly Book Festival, June 2016, accepting author applications
According to DEAR Texas director B. Alan Bourgeois, a new book festival is scheduled June 11, 2016 in Wimberley, Texas.
The Wimberley Book Festival is being produced by Dear Texas, Inc., a not-for-profit organization that promotes reading for all ages. Applications are now being accepted.  Authors should email info@DearTexas.info to receive a formal application.
Texas turns out for National Novel Writing Month
National Novel Writing Month wraps up Nov. 30
National Novel Writing Month (NaNoWriMo) is a fun, seat-of-your-pants approach to creative writing.
On November 1, participants began working towards the goal of writing a 50,000-word novel by 11:59 PM on November 30. Valuing enthusiasm, determination, and a deadline, NaNoWriMo is for anyone who has ever thought about writing a novel.
More than 20 Texas groups, and tens of thousands of Texas participants, have registered on the organization's website for 2015.
http://nanowrimo.org/regions/usa-texas-amarillo
Austin • 8965 members
http://nanowrimo.org/regions/usa-texas-austin
Bryan-College Station • 945 members
http://nanowrimo.org/regions/usa-texas-bryan-college-station
Collin County • 1099 members
http://nanowrimo.org/regions/usa-texas-collin-county
Corpus Christi • 884 members
http://nanowrimo.org/regions/usa-texas-corpus-christi
Dallas/Ft. Worth • 13841 members
http://nanowrimo.org/regions/usa-texas-dallas-ft-worth
El Paso • 768 members
http://nanowrimo.org/regions/usa-texas-el-paso
Ellis County • 192 members
http://nanowrimo.org/regions/usa-texas-ellis-county
Erath County • 89 members
http://nanowrimo.org/regions/usa-texas-erath-county
Galveston • 544 members
http://nanowrimo.org/regions/usa-texas-galveston
Houston • 10034 members
http://nanowrimo.org/regions/usa-texas-houston
Killeen • 551 members
http://nanowrimo.org/regions/usa-texas-killeen
Longview/Tyler • 950 members
http://nanowrimo.org/regions/usa-texas-longview-tyler
Lubbock • 891 members
http://nanowrimo.org/regions/usa-texas-lubbock
Midland-Odessa • 537 members
http://nanowrimo.org/regions/usa-texas-midland-odessa
New Braunfels • 38 members
http://nanowrimo.org/regions/usa-texas-new-braunfels
Rio Grande Valley • 329 members
http://nanowrimo.org/regions/usa-texas-rio-grande-valley
San Antonio • 4012 members
http://nanowrimo.org/regions/usa-texas-san-antonio
Waco • 665 members
http://nanowrimo.org/regions/usa-texas-waco
Elsewhere in Texas • 2679 members
http://nanowrimo.org/regions/usa-texas-elsewhere
(Information from National Novel Writing Month website)

Writers' League of Texas offers last group write-in, Nov. 30, in Austin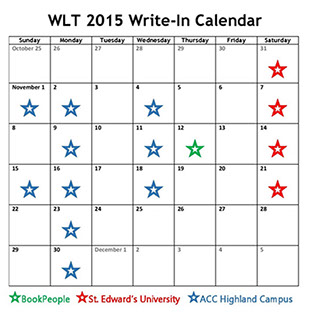 This November, in partnership with Austin Community College's Creative Writing Department, the Writers' League of Texas will again offer an opportunity for Austin-area writers to come together and enjoy a group write-in experience throughout the month.
Whether you are doing NaNoWriMo or just need a kick in the pants to finally finish that draft, this is the opportunity for you. One ticket for $25 gets you admittance to all write-in sessions. Come to as many as you need and stay as long as you can. There are 15 different sessions at three different locations.
Each session will provide quiet, chairs, tables, and fellow understanding writers. (WLT staff may even surprise you with complimentary coffee on occasion.) A WLT staff person or volunteer will be present at each one, but there will be no planned instruction, no speeches, no exercises — just quiet time to work!
There are still seats available for this momth's remaining events; feel free to show up and register at the door. If you have questions, please call the Writers' League of Texas at 512-499-8914.
ACC Highland Campus
Rm. 2219, 6101 Airport Blvd., Austin TX 78752
Mon., Nov. 30, 6:00-9:00 pm
(Information from the Writers' League of Texas)

Sachse Public Library offers NaNoWriMo opportunities
That recurring dream of walking across the stage and accepting the National Book Award for the novel you wrote in just one month could actually happen, says Sachse Library manager Mignon Morse. "It's possible," she said. "There just may be that exceptional writer out there."
The Sachse Public Library is participating in the National Novel Writing Month campaign, providing support, guidance, inspiration, and motivation to local writers and non-writers who participate in the unique program. The month-long campaign, known as NaNoWriMo, encourages would-be novelists to start writing their novel on Nov. 1 and complete their 50,000 words manuscript by midnight, Nov. 30.
"We'll be offering support in several ways," said Morse. "In addition to being their principal cheerleaders, we will also offer some specific assistance in the way of speakers and workshops. And, of course, we are always available as the perfect place to write."
The library is located on the grounds of the Sachse Municipal Complex, 3815 Sachse Road, Building C, adjacent to Sachse City Hall. Directions can be obtained by calling 972-530-8966 or by visiting www.cityofsachse.com/library.
Last year, the NaNoWriMo program attracted over 325,000 participants worldwide who started the month as auto mechanics, out-of-work actors, and middle-school English teachers and walked away novelists.
Over 250 NaNoWriMo novels have been traditionally published. They include Sara Gruen's Water for Elephants, Erin Morgenstern's The Night Circus, Hugh Howey's Wool, Rainbow Rowell's Fangirl, Jason Hough's The Darwin Elevator, and Marissa Meyer's Cinder.
That recurring dream may finally come true. Now comes the question, what will you wear?
Events to come:
November 30, at 6 pm: Library Program Room open to those who would like to have some time to brain storming with fellow writers or just a new space to be able to write to have that final push to finish your story by 11:59 pm. (Please bring your own electronic device for writing.)
(Information from organization's press release)