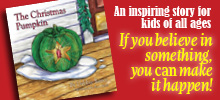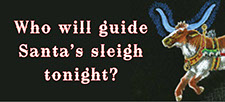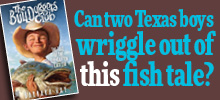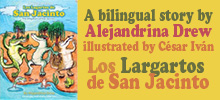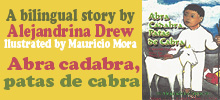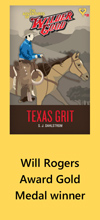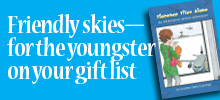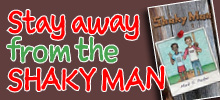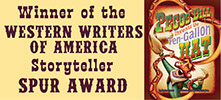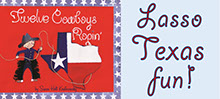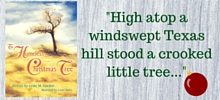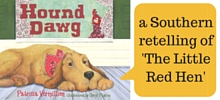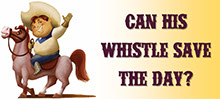 COOKING FOR THE TEXAS LIFESTYLE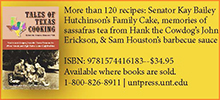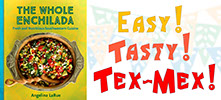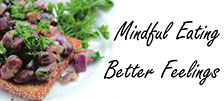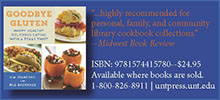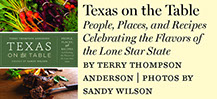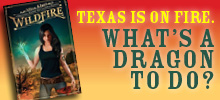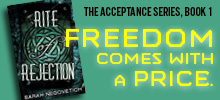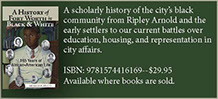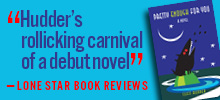 SCROLL DOWN TO BROWSE ALL CATEGORIES
OR JUMP TO CATEGORY
BOOKS FOR YOUNGER READERS  |  TEXAS COOKING  |  POETRY OF FAITH  |
INSPIRATIONAL ROMANCE  |  ROMANCE  |  LITERARY FICTION  |  TEXAS NONFICTION


TEXAS BOOKS FOR YOUNGER READERS
Debbie Reece
BeeBop Books
Hardcover, 978-0615662329 (also available in paperback and ebook editions), 32 pages, $14.99
An inspiring story that proves that if you believe in something, you can make it happen.
Recipient of the Mom's Choice Gold Award and the Dove Family Seal of Approval, along with four other children's book awards
A green pumpkin for Christmas? Who ever heard of such a thing? When James wants to use his green pumpkin to celebrate Christmas, many people laugh at his idea. Read what happens when James has the strength of his family and his own self-confidence to follow through with his idea. The Christmas Pumpkin includes a coloring page to design your own Christmas pumpkin.
Author Debbie Reece is a native of the East Coast now living in north Texas. Real life experiences inspire her stories. Her children's books have received multiple awards.
Alan C. Elliott; illustrated by Stephanie Ford
Pelican Publishing
Hardcover, 978-1455618705, 32 pages, $16.99
Not so fast, Rudolph—Willy guides Santa's sleigh in Texas!
When Santa visits Texas, he encounters dense fog and needs a local's help to deliver gifts. Willy, a longhorn longing to fly with Santa, jumps at the opportunity to help. With the help of glowing blue paint, his horns light the way. Follow Willy and Santa on their journey to every house in the Lone Star State as they fly over Texas landmarks to deliver presents and a Texas-sized portion of cheer.
Texas artist Stephanie Ford's amazing pastel work brings Willie to life in true Texas fashion!
Barbara Hay
RoadRunner Press, May 2014
Hardcover ASIN: B00KIZOPTO, 140 pages, $16.95
(Also available as ebook)
Being a member of the Bulldoggers Club means you love horses, but it is also a ticket to fishing, roping, and all kinds of adventures. In this first book in the Bulldoggers Club Series from the RoadRunner Press, the Bulldoggers go fishing — and Dru lands a monster catfish at Quicksand Pond. There's just one problem: the boys are fishing on Nurse Blanchett's land without permission. Convinced they have a record catch, the boys decide to lie about where they caught their whopper and haul the catfish to town to be weighed at the local bait shop. Before the prize fish can be even fried, the boys learn how fast one big little lie can get away from a fellow.
Author Barbara Hay, who holds a degree from the University of Oklahoma, is a former reporter and columnist. The Bulldoggers Club: The Tale of the Ill-Gotten Catfish is the first book in her new middle-grade series. A widowed mother of four, she lives and writes at her home in Oklahoma.
Alejandrina Drew
Mouthfeel Press, 2014
Paperback, 978-0991208708,43 pages, $15.00
Los Lagartos de San Jacinto is a bilingual (Spanish/English) story for young readers ages eight to twelve that takes them to the time when three small alligators were removed from their swamp near the Gulf of Mexico to El Paso at the end of the 1800s. The story emphasizes family love, the attachment to the place of origin, and protection to animals. The adventures and their rescue by a young boy is full of suspense until the happy ending.
The 54-page book is beautifully illustrated by artist Cesar Ivan.
Alejandrina Drew
Eakin Press
Paperback, 978-1571685063,39 pages, $15.00
This is the story of one boy's passage from childhood to adolescence. In a remote Sierran mountain village called San Melitón, ten-year-old Juan is already a talented potter and sculptor. When he is given the opportunity to deliver the invitation to his community's fiesta to the neighboring village of San Marcos, he is anxious to take on the challenge. However, he discovers the journey to be more difficult than he anticipated, as he and his traveling companion and pet, Pancha the goat, are faced with a steep, strenuous climb, harsh weather conditions, and a confrontation with a crazy mountain hermit.
Kids with good reading skills and a bilingual background will enjoy Abra Cadabra, Patas de Cabra, a Spanish/English story of a ten-year-old boy's journey to take a message from one community to another. He faces trials and troubles along the way but soon proves his abilities.
–Midwest Book Review
Author Alejandrina Drew was born in Mexico City, where she received a degree in Italian language and literature from Universidad Nacional Autónoma de México and did graduate work in Italian Art at the Universitá degli Studi di Firenze, Italy. She moved to El Paso, Texas, in 1970 and studied at the University of Texas at El Paso, earning an MA in Spanish and Latin American literature and an MFA in creative writing. She writes poetry, short stories, and bilingual children's books illustrated by excellent visual artists from El Paso. She has published Cuaderno de Ixtapa, a book of poetry in Spanish, and two bilingual children's books: Abra cadabra, patas de cabra (Austin: Eakin Press) and Los Lagartos de San Jacinto (El Paso: Mouthfeel Press). Currently, she teaches Spanish and Italian language at Richland College in Dallas.
Nathan Dahlstrom
Paul Dry Books, April 2014
Paperback,978-1589880948,141 pages, $7.95
(Also avilable as ebook)
"If you like Hank, you'll like Wilder Good, too."—John R. Erickson, author of Hank the Cowdog
"I am a big fan of this series. Last fall I included The Elk Hunt in my list of favorite books of 2013, and Texas Grit is every bit as insightful and positive as the first one." —Glenn Dromgoole
"Dahlstrom writes about ranch life with flair and specific detail." —WORLD magazine
In Texas Grit, Wilder spends a week in West Texas at his grandfather's ranch, while his mother and father travel to Denver to see her doctors — and Wilder finds it hard to leave his parents. Papa Milam is a cowboy, gruff and sometimes a bit intimidating, yet grandfather and grandson care for each other very much—and find they actually have lots to learn from each other, too.
Wilder works cattle on horseback and explores the rough ranch country with Papa. One night they start out to hunt for whitetail deer in the cottonwood bottoms but end up encountering a rattlesnake instead. A few days later, four cowboys arrive at the ranch to help with the branding of Papa's new calves. Wilder gets the opportunity to join the crew and takes his place alongside the grown men in the strenuous and sometimes dangerous work of herding, roping, and branding.
Wilder does a lot of growing up over the week, and together he and Papa experience the kind of adventures that only a place like Texas can provide.
S. J. Dahlstrom won the gold medal at the 2015 Will Rogers Medallion Award for Texas Grit, the second book in the Adventures of Wilder Good series. Texas Grit was named best western fiction for younger readers.
Suzanne Gene Courtney
Strategic Book Publishing
Paperback, 978-1622129027, 24 pages, $13.50
(Also available as ebook)
A children's adventure that really soars!
Florence Flies Alone: An Alliterative Airline Adventure follows the adventures of Florence, a vivacious and outgoing nine-year-old, who is flying by herself for the first time.
Her story includes the funny and sometimes thought-provoking experiences that happen on her trip to see her father. Forced to problem-solve during the flight, she reflects on what she needs to do. The story is loaded with alliterative phrases and rhyme, making it not only educational, but a humorous read.
At the end, Florence is pleased with herself and seems to stand a bit taller. Children who have flown before will be able to relate to Florence. Children who have not flown before will learn about airline terminals and the inside of an airplane.
From author Suzanne Gene Courtney, who lives in Austin:
"Remembering the funny things that have happened to me or my children when traveling alone motivated me to write this book. My two grown children live in Austin, and I wanted to include a little Texas culture. As a former elementary teacher, I know the frustrations and challenges involved in the teaching of reading and writing, so I included a lot of alliteration to be used as examples in the classroom."
Mark S. Parker
Brown Books Kids, Oct. 15, 2015
Paperback,978-1612548623, 144 pages, $14.99
Stay away from Shaky Man. Every kid in the small town of Tonkaway, Texas, knows that. He eats little kids, murdered his wife, and mistreats his dogs, to boot. That's what they say, anyway. Top doesn't entirely know what to think about the rumors. He's too busy settling into his new home, playing baseball, and making friends — like Mickey, a black boy who soon becomes his best friend of all.
Everything changes when a shocking murder turns the town, along with Top and Mickey's lives, upside down. Neighbors show their true colors. Shaky Man's secrets are revealed. Through it all, Top learns again and again just how confusing and unfair the world can be. A tale of childhood set in the 1960s, Shaky Man timelessly reaffirms the basic goodness of humanity and the importance of friendship and compassion in the face of prejudice.
Shaky Man is Mark S. Parker's first published novel for young people. He is a graduate of Texas A&M University, and he has been involved in the oil business for over thirty years. Writing has always been a pleasant pastime for him, but he started taking children's fiction seriously with the arrival of his five grandchildren. They are his muse. Mark and his wife Ann live in Midland, where they raised their four children.
Kevin Strauss; illustrated by David Harrington
Pelican Publishing
Hardcover, 978-1455615025, 32 pages, $16.99
"A fun book about solving problems, with amazing characters and a bit of an eye spy (look for the armadillo and lizard). . . creative and original."
—Emily Lewis, Mrs. Mommy Book Nerd book review blog
"A delightful modern day 'pourquoi' story explaining how the ten gallon hat came to be."
—Dick Strader, retired librarian, Willard Public Library
In an attempt to cover his noggin, Pecos Bill wears a baseball cap, a firefighter's helmet, and even a tree branch, until he finally comes up with the right solution. Kids will laugh at his hilarious antics!
Written and Illustrated by Susan Holt Kralovansky
Pelican Publishing, September 2015
Hardcover, 978-1455620814, 32 pages, $16.99
Step right in to a rootin', tootin', cowboy Christmas extravaganza!
Drawing on her skills as a children's educator, librarian, and fiber artist, Susan Holt Kralovansky interprets the traditional Twelve Days of Christmas with Lone Star charm. Start with a mockingbird in an oak tree; throw in iconic armadillos, boots, prickly pears, and longhorns all illustrated in charming fiber-art collages of burlap, rope, and colorful cotton. Bonus pages of fun facts make this a wonderful book for family reading! Kralovansky' s delightful rhymes will draw in young readers and keep them enthralled long after the last 'dillo scurries off to bed.
Leslie M. Gordon; illustrated by Court Bailey
TCU Press
Hardcover, 978-0875653846, 42 pages, $19.95
"Of what use is one ugly little tree?"
Atop a windswept hill, a crooked little tree stands alone . . . until one Christmas Eve, when an old woman labors up the hill with a box of ornaments, and tells the tree that he is special. He is to be the official Christmas tree for all of the homeless people in the city below!
Year after year, colored balls and garland adorn the tree at Christmastime,
but one year, the woman does not come. Will there be a Christmas for homeless?
This story is based on actual events about a funny-looking mimosa tree
that sits above a busy freeway in Fort Worth, Texas. A formerly homeless
woman decorated the tree, year after year, so that the homeless would have a Christmas tree.
When she died, neighbors took over the custom and now decorate it for Easter,
Halloween, and other holidays as well. It can be seen on the north side of Interstate 30 near the Oakland exit.
Author Leslie M. Gordon lives in Fort Worth, Texas.
Patricia Vermilion; illustrated by Cheryl Pilgrim
TCU Press,Aug. 28, 2015
Hardcover, 978-0875656151, 40 pages, $21.95
http://www.tamupress.com/product/Hound-Dawg,8375.aspx
Hound Dawg is a retelling of The Little Red Hen, southern style. Bessie, Calico, and Penny work their fingers to the bone down on the cotton farm. But Hound Dawg, he's a couch potato . . . lazy, lazy, lazy.
Hold on now . . . something has caught Hound Dawg's eye . . . something that changes his life forever.
Patricia Vermiliion, librarian at the Lamplighter School in Dallas, is the author of Texas Chili? Oh My! and ¿Chili Texano? ¡Ay Dios!, which received a Publication Award in 2015 from the San Antonio Conservation Society. Cheryl Pilgrim is a writer, illustrator, and former art teacher.
Jo Harper and Josephine Harper; illustrated by David Harrington
Pelican Publishing, Oct. 26, 2015
Hardcover, 978-1455620562, 32 pages, $16.99
This cowboy's whistle packs a wallop!
Everybody knows that Texas Rangers are the roughest, toughest, leanest good guys around. Willie wants to join them, but all they see is someone who smiles too much, whistles all the time, and is short and round. Dejected, Willie covers his sadness with a smile and looks for ways to prove himself. His opportunity comes on a July 4th that's hot enough to fry an egg on a sidewalk. When no-good varmints rustle the town's refreshing ice cream and soda pop, the Texas Rangers are stumped. Can Willie and his whistle save the day?



The Adventure of Bob Wire and the King of the Double T Ranch
Sam Skinner
Mindstir Media
Paperback, 978-0996287203, 26 pages, $10.99
(April 16, 2015)
The Legend and Adventures of Bob Wire is a collection of stories passed down from generations of ranchers, oilfield roughnecks, and boot and saddle makers. These stories, along with a vivid imagination, have been rolled into a Western legend of epic proportions. A story of transition, grit, and heroics, The Legend and Adventures of Bob Wire chronicles a way of life that is still ongoing today. The lessons learned here will last a lifetime.
Suzanne Gene Courtney
Eloquent Books
Paperback, ASIN: B0058DVXIC, 34 pages,
Print Length: 34 pages, $9.38 (Also available as ebook)
Listen to the frogs! The charming children's story Rainfrog encompasses the first meeting between an imaginative little girl and a tiny rain-forest tree frog.
A bond forms between the two, and when they are later separated, their attempts to find each other again are heartwarming. This tender and innocent story leaves readers wondering what will happen next.
While vacationing in Puerto Rico, author Suzanne Gene Courtney heard the tiny tree frogs, called coquies, flood the night air with a constant high-pitched song that kept her awake her first night there. On subsequent nights, the frogs' singing lulled her to sleep, and this story was born. "I learned more about the coqui tree frog after reading a National Geographic article about them," she said. "It was extremely interesting, and I incorporated some of this knowledge into the writing of Rainfrog."


COOKING FOR THE TEXAS LIFESTYLE
Edited by Frances Brannen Vick
University of North Texas Press, December 1, 2015
Hardcover, 978-1-57441-618-3, 352 pgs.; 60 b/w illus.; notes; index; $34.95
This latest book from the Texas Folklore Society contains stories and more than 120 recipes, from long ago and just yesterday, organized by the ten vegetation regions of the state. Here you'll find Senator Kay Bailey Hutchinson's Family Cake, memories of beef jerky and sassafras tea from John Erickson of Hank the Cowdog fame, Sam Houston's barbecue sauce, and stories and recipes from Roy Bedichek, Bob Compton, J. Frank Dobie, Bob Flynn, Jean Flynn, Leon Hale, Elmer Kelton, Gary Lavergne, James Ward Lee, Jane Monday, Joyce Roach, Ellen Temple, Walter Prescott Webb, Jane Roberts Wood. There is something for the cook as well as for the Texan with a raft of takeaway menus on their refrigerator.
Frances Brannen Vick is retired director of the University of North Texas Press. In retirement, she has co-authored Petra's Legacy (winner of the Coral Horton Tullis Award for the best book on Texas history) and Letters to Alice: Birth of the Kleberg–King Ranch Dynasty; and edited Literary Dallas. She is past president of the Texas Institute of Letters, the Texas State Historical Association, and the Philosophical Society of Texas, and is a fellow of the Texas Folklore Society and the Texas State Historical Association. She lives in Dallas.



The Whole Enchilada: Fresh and Nutritious Southwestern Cuisine
Angelina LaRue
Pelican Publishing, Oct. 26, 2015
Hardcover, 978-1455620692, 192 pages, $27.95
Bright, full-flavored, subtle-yet-spicy Tex-Mex explosion!
Bright spices and clean finishes accent the unique and complex flavor profiles of the Southwest. Food writer, photographer and stylist Angelina LaRue grew up in West Texas. She knows that cooking delicious and healthy food is a tough task! Her beautifully illustrated cookbook includes simple and easy recipes that remind you why Tex-Mex is as popular as it is! With LaRue's recipes such as "Oven-Fried Tomatillos with Asadero Cheese and Oregano Oil" and "Tex-Mex Cassoulet," anyone can turn plain Mexican dishes into updated specialties—simple to prepare, but with a zing of flavor!
Marci Izard
Pelican Publishing, Oct. 26, 2015
Hardcover, 9781455620791, 208 pages, $29.95
Eat well, be inspired, and live better!
Marci Izard presents a new approach to cooking and eating that encourages you to learn about yourself and mirror that mindfulness in your dietary practices. Whether you want to feel refreshed, peaceful, comforted, treated, or indulged, these recipes help you to acknowledge the correlation between your body and your mind as it relates to eating. Vibrant "Beet and Bulgur Salad," wholesome "Veggie Pockets," satisfying "Lasagna Roll-ups with Kale," decadent "Apple Pie," and luxurious "Chocolate Ganache Brownies" are just some of the many enjoyable options in this unique collection perfect for Christmas gift giving!
Kim Stanford and Bill Backhaus
UNT Press, October 2014
Paperback, 978-1574415780, 224 pages, $24.95
(also available as ebook)
Goodbye Gluten is both a cookbook and shopping guide for people who do not want gluten in their diets and are tired of missing out on their favorite foods. In each recipe the authors use everyday brand names that can be found at your local grocery store, which means you no longer have to check labels to decipher whether a product is gluten-free. Another appeal of the book is its use of Texas and Tex-Mex flavors to add a kick to what can be bland fare.
Goodbye Gluten makes it easy to live the gluten-free lifestyle, because it is not just a diet, but a lifestyle. With thirty color photos of the completed dishes, even the most dedicated bread-lover will want to get into the kitchen and start cooking.
"Wonderfully 'kitchen cook friendly' in content and presentation, Goodbye Gluten: Happy Healthy Delicious Eating with a Texas Twist is very highly recommended for personal, family, and community library cookbook collections." —Midwest Book Review
Kim Stanford grew up in North Texas, lives in Austin, where she runs a catering business, and loves Southern home cooking. Her gluten-free pie was featured on the Food Network. Bill Backhaus is a "cook's cook" who was diagnosed with celiac disease in 1981. He is a lawyer in Dallas.
Terry Thompson-Anderson; photos by Sandy Wilson
University of Texas Press, October 2014
Hardcover, 978-0-292-74409-7, 448 pages, $32.95
One of Texas's leading cookbook authors presents 150 recipes that showcase the state's bounty of locally grown meats and produce, artisanal cheeses, and award-winning wines, along with fascinating stories of the people who are enriching the flavors of Texas.
Lawton, Cappy, and Chris Waters Dunn
Trinity University Press, 2015
978-1-59534-751-0, 264 pgs; with color plates, recipes, glossary, and restaurant history;  hardcover, $39.95
Enchiladas: Aztec to Tex-Mex is an in-depth exploration of one of Mexico's most historic and popular foods. Illustrated with sumptuous photography, the book showcases more than sixty traditional and contemporary recipes for enchiladas, as well as recipes for the salsas, salads, and sides that accompany them.
The enchilada is more than an everyday Mexican food. It is the history of a people — rolled, folded, and flat — that embodies thousands of years of Mexican life. The evolving ingredients in enchiladas from pre-Columbian to modern times reveal the internal and external forces that have shaped the cuisine and culture of a nation. In this definitive cookbook, you'll explore every aspect of this iconic food, as well as gain insights into many popular Mexican ingredients, including herbs, spices, cheeses, and chiles. You'll learn the basic techniques for making many staples of the Mexican cocina, such as homemade tortillas, queso fresco, crema Mexicana, and chorizo. With Enchiladas: Aztec to Tex-Mex, you can prepare enchiladas in the traditional Mexican way — with loving hands.


POETRY OF FAITH
Poems by Lou Ella Hickman
Press 53, September 2015
Paperback, 978-1941209257,110 pages, $14.38
"After Eve, who is the next woman named in the Bible?" asks editor Tom Lombardo in his introduction. In she: robed and wordless, Lou Ella Hickman—a widely published poet and Catholic nun—invites readers to listen to the words of the women in the Bible, who encountered grace and sins, joys and sorrows, life and death. With empathy and language, Hickman opens up for us what might have transpired in the minds and hearts of these women.
Sister Lou Ella Hickman is a member of the Sisters of the Incarnate Word and Blessed Sacrament of Corpus Christi, Texas. She holds a master's degreee in theology and has taught on all levels, including college, and worked in two libraries before serving a parish. Currently she is a freelance writer as well as a certified spiritual director. Her poems and articles have been published in numerous magazines, including After Shocks: Poetry of Recovery for Life-Shattering Events, edited by Tom Lombardo, and in Down the Dark River, edited by Philip Kolin.


INSPIRATIONAL ROMANCE
Karen Witemeyer
Bethany House, May 2015
Hardcover, 978-0764212802, 352 pages, $29.99
(Also available as ebook, paperback, audiobook)
Bestselling, Texas-based inspirational author Karen Witemeyer combines romance, adventure, and humor in this delightful love story.
Former headmistress Charlotte Atherton will do anything to protect the orphaned child entrusted to her care. She's promised Lily's mother she would keep the girl away from her corrupt grandfather, and nothing will stop Charlotte from fulfilling that pledge—not even Stone Hammond, the best bounty hunter in Texas. When he tracks them down, Charlotte and Stone will have to decide whether they can trust each other before they both lose what they hold most dear.



At Love's Bidding
Regina Jennings
Bethany House, Dec. 1, 2015
Hardcover, 978-0764211416, 352 pages, $29.99
(Also available in paperback and ebook formats)
Opposites attract in this East-meets-West romance!
While helping at her family's Boston auction house, Miranda Wimplegate accidentally sells the prized portrait of an influential client. Desperate to make amends, her grandfather tracks the painting to the Ozarks and rashly buys the local auction house to recover it. But they soon learn their new business deals in livestock, not antiques. While Miranda searches for the portrait, the handsome manager tries to salvage the failing business. Will either succeed?
"Great romance, sprinkled with a bit of mystery and some laugh-out-loud humor, this tale is entertaining from start to finish."—RT Book Reviews
Melissa Jagears
Bethany House, June 2015
Hardcover, 978-0764211706, 368 pages, $29.99
(Also available in ebook, paperback, and audiobook formats )
This sweet prairie romance set in 1880s Kansas offers a mail-order bride story with a twist.
Silas Jonesey and schoolteacher Kate Dawson both harbor resentment over failed mail-order engagements. But for the sake of a motherless boy, can they overcome their rocky start—and the secrets that have yet to come to light?
"A genuine story of love, loss, and redemption . . . . Jagears expresses in beautiful, descriptive language both Kate and Silas' wounded hearts, their anguish and their faith. This story is both tender and heartfelt." —RT Book Reviews
Becky Wade
Bethany House,May 2015
Paperback, 978-0764211096, 368 pages, $13.99
(Also available in ebook and audiobook formats)
From Dallas-based author Becky Wade, this romance between a veteran and his childhood friend "captures the imagination while warming the heart" (Publishers Weekly starred review).
Scarred from his days in the military, Jake Porter lives a solitary life. When he hires his childhood friend Lyndie James to exercise his Thoroughbreds, he is surprised to discover that her kind, fearless nature affects him just as profoundly as it does his horses. As Lyndie works with Jake to solve the mystery of a stallion's reluctance to run, she begins to tear down the walls he's built around his heart.


ROMANCE



Chance of a Lifetime
Marissa Clarke
Entangled Publishing,Nov. 16, 2015
Ebook, ASIN: B016VIVL7A, 184 pages, $2.99
Sometimes the biggest risk is playing it safe.
Gen Richards is tired of living down to her family's expectation of the helpless blind girl. Resurrecting her high-school bucket list that begins with "kiss a total stranger" seems just the thing, until she finds herself in a panty-melting lip lock with her big brother's best friend.
Chance Anderson thrives on adrenaline, but Genny's the one risk he's not willing to take. His recklessness a decade ago landed her in the hospital and ejected him from her life. He's bad for her and everyone knows it—especially her big brother.
Chance reluctantly helps Gen complete her bucket list in order to keep her out of trouble. Running through a freezing fountain, playing spin the bottle while fending off a mad horde of stinging insects, and skinny dipping with homicidal attack swans don't hold a candle to the real danger: falling for the one person he can never have.
Author Marissa Clarke lives in Texas, where everything is bigger, especially the mosquitoes. When not writing, she wrangles her rowdy pack of three teens, husband, and a Cairn Terrier named Annabel, who rules the house (and Marissa's heart) with an iron paw.


YOUNG ADULT/PARANORMAL FICTION
Mina Khan
Amazon Digital Services
Paperback, ASIN: B00F73ECYK, 382 pages, $12.59
(Also available as ebook)
Lynn Hana Alexander is a twenty-five-year-old Japanese American shape-shifter haunted by guilt. She's been questioning herself and her dragon abilities ever since she failed to save her grandmother.
When her best friend is threatened by mysterious fires burning up acres of West Texas, Lynn rushes to the rescue, determined not to fail again. However, with a tempting firefighter, a flirty city developer, and dragon pheromones distracting her, how is she going to find the arsonist?
And worse: is her primary suspect a malicious rogue dragon — or the love of her life?
From author Mina Khan: "Wildfire is a paranormal mystery with romantic elements. It is not a traditional romance. I hope y'all enjoy the read!"
Mina Khan is a Texas-based writer and food enthusiast. She daydreams of hunky paranormal heroes, magic, mayhem and mischief and writes them down as stories. Between stories, she teaches culinary classes and writes for her local newspaper. Other than that, she's raising a family of two children, two cats, two dogs, and a husband. She grew up in Bangladesh on stories of djinns, ghosts, and monsters. These childhood fancies now color her fiction.
Sarah Negovetich
Amazon Digital Services, December 2014
Paperback, ASIN: B00P26DB08, 323 pages, $11.99
(Also available as ebook)
A teen and young adult dystopian adventure of crime, romance, and survival
Straight-laced, sixteen-year-old Rebecca can't wait for her Acceptance. A fancy ball, eligible bachelors, and her debut as an official member of society. Instead, the Machine rejects Rebecca. Labeled as a future criminal, she's shipped off to a life sentence in a lawless penal colony.
A life behind barbed-wire fences with the world's most dangerous people terrifies Rebecca. She reluctantly joins a band of misfit teens in a risky escape plan, complete with an accidental fiancé she's almost certain she can learn to love.
But freedom comes with a price. To escape a doomed future and prove her innocence Rebecca must embrace the criminal within.
Sarah Negovetich knows you don't know how to pronounce her name and she's okay with that. Her first love is Young Adult novels, because at seventeen the world is your oyster. Only oysters are slimy and more than a little salty; it's accurate if not exactly motivational. We should come up with a better cliché. Sarah divides her time between writing YA books that her husband won't read and working with amazing authors as an agent at Corvisiero Literary Agency. Her life's goal is to be only a mildly embarrassing mom when her kids hit their teens.

TEXAS NONFICTION
Richard Selcer
UNT Press, Nov. 15, 2015
Hardcover, 978-1574416169, 400 pages, $29.95
A History of Fort Worth in Black and White fills a long-empty niche on the Fort Worth bookshelf: a scholarly history of the city's black community that starts at the beginning with Ripley Arnold and the early settlers, and comes down to today with our current battles over education, housing, and representation in city affairs. The book's sidebars on some noted and some not-so-noted African Americans make it appealing as a school text as well as a book for the general reader.
Using a wealth of primary sources, Richard Selcer dispels several enduring myths — for instance the mistaken belief that Camp Bowie trained only white soldiers, and the spurious claim that Fort Worth managed to avoid the racial violence that plagued other American cities in the twentieth century. Selcer arrives at some surprisingly frank conclusions that will challenge current politically correct notions.
"Selcer does a great job of exploring little-known history about the military, education, sports and even some social life and organizations." —Bob Ray Sanders, author of Calvin Littlejohn: Portrait of a Community in Black and White
Richard F. Selcer is a native Fort Worther who has taught in his hometown for more than forty years. He holds a PhD from TCU and has authored ten books plus dozens of articles on Western, military, and cultural history. He has taught for years at Tarrant County College, Dallas County College, and Weatherford College.

LITERARY FICTION
Cliff Hudder
Texas Review Press, August 2015
Paperback, ASIN: B013Q692QW,344 pages, $17.79
(Also available as ebook)
Ne'er-do-well immigration attorney Harrison Bent can't imagine why the wealthy and mysterious Maggie Leudecke wants him to solve her eminent domain problem. If he didn't have an angry wife to placate, an inscrutable stalker to identify, an obsessed girlfriend to escape, and a murder to solve, a successful outcome to the Leudecke case might revive his career, pay for his autistic son's special school, and—most important of all—help convince his young paralegal, Chloe, that the afternoon she spent with him in a cheap motel wasn't an error in judgment, but the beginning of something profound. If only he had some clue as to what he was doing . . . .
From the book: I know myself. That's the good news. That's also the bad news. For example, I knew I was not equipped to deal with the Leudecke case. I also knew I wouldn't turn it down or hand it off to somebody better suited. But, seriously, what background did I have in eminent domain?  Or with Mexican drug dealers?  Or dead Mexican drug dealers?  None. And I knew it.
Author Cliff Hudder received an MFA in fiction writing from the University of Houston in 1995. His short stories have appeared in several journals, including Alaska Quarterly Review, the Kenyon Review, and the Missouri Review. His work has received the Barthelme and Michener Awards, the Peden Prize, and the Short Story Award from the Texas Institute of Letters. His novella Splinterville won the 2007 Texas Review Fiction Award. He teaches English at Lone Star College–Montgomery in Conroe, Texas.
Michael Weisberg
Rebreca Publishing, December 2014
978-1483419978, paperback, 346 pages, $17.99
What happens when you are admitted to the hospital as a patient, and the physician assigned to be your doctor has never seen you before and knows absolutely nothing about you?
Welcome to medicine in the 21st century, where the results of having a hospitalist instead of your own doctor can be disastrous. Specialist Dr. Aaron Bernstein enters the world of the hospitalist firsthand when he confronts a schizophrenic patient who — literally — is a ticking time-bomb.
About the author
Michael Weisberg, M.D., a practicing gastroenterologist for over twety-three years in Plano, Texas, has been recognized as a "Super-Doctor" by Texas Monthly and named eight times to D Magazine's list of best doctors eight times. A graduate of Vanderbilt University in English literature, Dr. Weisberg received his medical degree from Baylor College of Medicine in Houston in 1985 and completed a fellowship in gastroenterology at the University of Texas Southwestern Medical Center in Dallas. He has written stories throughout his medical career and in 2011 won first prize in a short-story competition sponsored by Presbyterian Hospital of Dallas.