Lone Star Reviews
Michelle Newby, NBCC,
Contributing Editor

Texas Reads
Glenn Dromgoole
>> archive
New Wingate novel weaves intriguing family saga
Lisa Wingate's new novel, The Sea Keeper's Daughters (Tyndale House, $19.99 hardcover, $14.99 paperback) revolves around family secrets that gradually come to the surface.
Whitney Monroe owns two restaurants in Michigan that are in financial trouble because a ruthless competitor is trying to drive her out of business. As she struggles desperately to save the restaurants, Whitney gets a message that her estranged stepfather in North Carolina is in the hospital after a bad fall.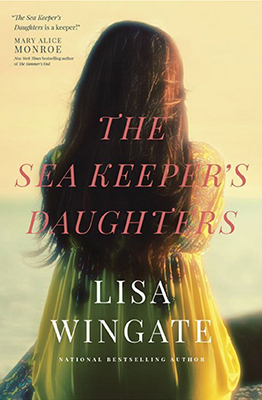 So Whitney leaves her cousin Denise to run the restaurant while she inexplicably heads to the Outer Banks of North Carolina to check on her stepfather, Clyde, whom she loathes. After all, when Whitney's mother died, she left the family-owned hotel to him as long as he continued to live there. Eventually it would go to her, but Clyde has been nothing but ornery and combative over the years.

Whitney would prefer to sell the run-down building and use the money to keep her restaurants alive, but she can't as long as Clyde resides there. In the meantime, perhaps she can sell off some of her mother's and grandmother's antiques.

While going through them, however, Whitney discovers a letter from a great-aunt she's never heard of. And then other letters begin to pop up, hinting at long-held family secrets involving the mysterious mixed-race Appalachian Melungeons, and Whitney is captivated. Even so, she would like to get Clyde situated in a nursing home so she can claim ownership of her building, dispose of it, and get back to her troubled restaurants in Michigan.

Meanwhile, two attractive young men with competing interests in the future of her hotel seem increasingly attracted to Whitney, and she to them.

As the family saga unfolds, Whitney is faced with tough decisions on two fronts:¬ what to do about the restaurants, and what to do about the hotel and her stepfather, not to mention the intriguing tale involving her ancestors.

Lisa Wingate, author of twenty-five books, lives in Clifton, Texas, near Waco. The Sea Keeper's Daughters is a stand-alone novel but is set in the same region as her last book, The Story Keeper.

Wingate has a strong following in inspirational fiction and has won a number of awards, but her writing career may be about to ascend to the next level. In an e-mail, she said her next novel, The Foundlings, will be coming out in 2017 after it was purchased by a major New York publishing house "in one of those deals you dream about but don't think will ever happen." Stay tuned.

* * * * *

Glenn Dromgoole, co-author of 101 Essential Texas Books has teamed up with Jay Moore to write a children's picture book, Abilene A to Z, about the city's history and culture – published fall 2015 by Abilene Christian University Press. Contact him at g.dromgoole@suddenlink.net.
5th annual Dobie Dichos slated for Nov. 6 in Oakville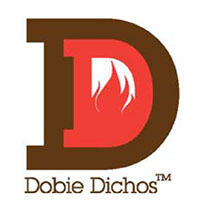 On Friday, Nov. 6, 2015, the 5th annual Dobie Dichos storytelling event will take place at the Historic Oakville Jailhouse Lodge in Oakville, Texas, from 6:00 to 9:30 p.m. The cost of meal and performance is $15; admission for the performance only is $10.  Tickets go on sale in September
Presented by George West Storyfest Association, Inc., this event honors Live Oak County's most famous son, J. Frank Dobie, to celebrate Dobie's works and contributions to literature, folklore, and storytelling.  >>READ MORE
LONE STAR LISTENS
interviews  
>> archive
Kay Ellington, Editor and Publisher
Lisa Sandlin on writing and publishing:
"I felt like I'd been washed from the inside out by a mint-hallelujah ocean"
Lisa Sandlin, who will appear at the Texas Book Festival this coming weekend, has been publishing stories to acclaim for three decades. But her debut novel, The Do-Right, has introduced the Beaumont native to a much broader audience and rave reviews. Lone Star Literary caught up with the creative writing professor via email to discuss being named one of "Ten Writers to Watch" by Texas Monthly, among other accolades.
LONE STAR LITERARY LIFE: You're a longtime writer and an author, Lisa, but The Do-Right is your first novel. What inspired you to make this your first full-length work of fiction?
LISA SANDLIN: I really, really enjoyed letting my imagination loose on Delpha Wade and Tom Phelan. (A paddle ball as a weapon! An alligator fight!) Bobby and Johnny Byrd of Cinco Puntos Press were editors of Lone Star Noir, the Texas volume of Akashic Books' Noir Series. They invited me to write a dark story with a Texas setting. I picked my hometown, unsurprisingly, and wrote "Phelan's First Case." At a reading one night in San Antonio, John Byrd said, "This story has legs." I listened to John. >>READ MORE
Bookish Texas
event highlights  10.11.2015

>>
GO this week  
Michelle Newby, Contributing Editor

IT'S TEXAS BOOK FESTIVAL WEEK!
20th ANNIVERSARY TEXAS BOOK FESTIVAL

Full schedule posted for 300 authors, dozens of events during Texas Book Fest, Oct. 17-18
20th anniversary lineup to feature Margaret Atwood, Taye Diggs, Nick Flynn, Linda Gray, Daniel Handler, Gary Hart, Chuck Palahniuk, and more
AUSTIN—A record 300 authors are coming to the 2015 Texas Book Festival, Oct. 17 and 18, the largest number in the Festival's twenty-year history. Nationally renowned authors include Margaret Atwood, Taye Diggs, Nick Flynn, Linda Gray, Daniel Handler (Lemony Snicket), Gary Hart, Luis Alberto Urerra, Margo Jefferson, Attica Locke, Marie Lu, Chuck Palahniuk, Tavi Gevinson, and Adrian Tomine.
Other headlining authors include Sandra Cisneros (the only 2015 author who was part of the first Festival in 1995), Steve Inskeep, Azar Nafisi, Leonard Pitts, Jr., Mary Helen Specht, Jonathan Lethem, Lauren Groff, John Sununu, Scott Simon, and Robert Christgau. The full list of authors and their featured books is available online at www.texasbookfestival.org. >>READ MORE
Pulitzer winner Brooks featured at Friends of the Dallas Public Library gala Oct. 13; organization to honor Bob Mong
Geraldine Brooks, the journalist and author whose 2006 book March won the Pulitzer Prize for fiction, will be the featured speaker at the Friends of the Dallas Public Library annual gala on October 13. Her appearance coincides with the release of The Secret Chord, a novel about the life of King David.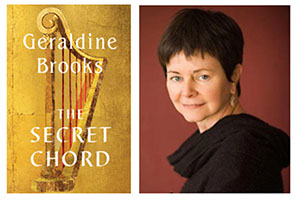 Brooks, a native Australian and a former foreign correspondent for The Wall Street Journal, is the author of five novels and three nonfiction books with total sales of over 2 million. Her newest book is being praised by Booklist as a "gorgeously written novel of ambition, courage, retribution, and triumph" that "feels simultaneously ancient, accessible, and timeless." >>READ MORE
Mockingbird Chapter, Poetry Society of Texas, presents inaugural poet Richard Blanco, Oct. 15 in McKinney
The Mockingbird Chapter of the Poetry Society of Texas, in partnership with McKinney Performing Arts Center (MPAC) and the Arts and Music Guild, is thrilled to announce "Rhythms of Pen and Brush," a celebration of art, music, and spoken word, on Thurs., Oct. 15, featuring nationally acclaimed poet Richard Blanco.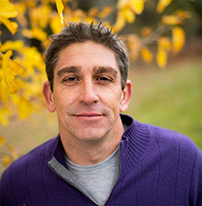 Mr. Blanco (left) is the fifth poet ever to present at a president's inauguration. >> READ MORE
Highland Park presents Sinatra biographer Kaplan in Authors LIVE! Oct. 29
The Friends of the Highland Park Library, the Highland Park United Methodist Church, and the Friends of the SMU Libraries will host James Kaplan in an Authors LIVE! program 7 p.m. Thursday, Oct. 29 at Wesley Hall at Dallas's HPUMC.
Kaplan's new biography, Sinatra:  The Chairman, will be signed and available for purchase before and after the program. The 7 p.m. program is free and open to the public. >>READ MORE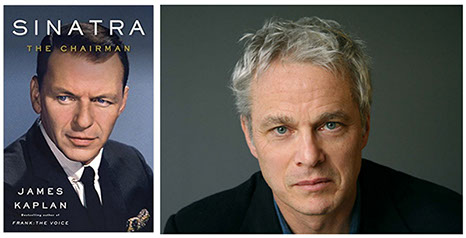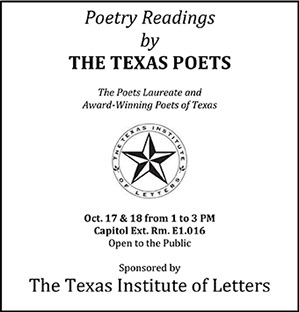 Bestselling author

Lisa Wingate on The Sea Keeper's Daughters and the Huckleberry Report
Lisa Wingate, bestselling author of 25 books, talks about her latest novel, The Sea Keeper's Daughters, and publishing mainstream and Christian fiction. >> LISTEN NOW (mp3)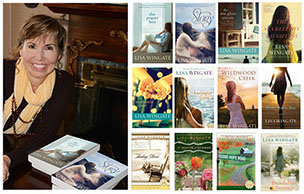 Christy nominee Allison Pittman and the shifting sands of a writing career
Alison Pittman, author of 13 Christian novels, three of which have been Christy nominees, talks about her latest novel, On Shifting Sand.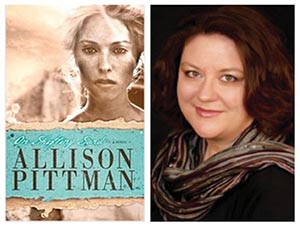 WHERE IN TEXAS?
Don't miss a reading or a good read! Sign up for our FREE weekly
e-newsletter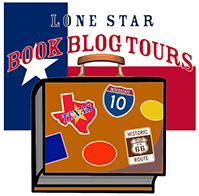 NOW ON TOUR: FICTION
Deadlock by DiAnn Mills
Oct. 12 - Books and Broomsticks promo
Oct. 13 - All For the Love of the Word promo
Oct. 14 - Texas Book Lover promo
Oct. 15  - Bookishjessp promo
Oct. 16  - Blogging for the Love of Authors and Their Books review
Oct. 17  - Hall Ways Author Q&A
Oct. 18  - MissusGonzo review
Oct. 19  - The Page Unbound promo
Oct. 20  - Books and Broomsticks Author Q&A
Oct. 21 - The Crazy Booksellers promo
Oct. 22 - Texas Book-aholic promo
Oct. 23 - All For the Love of the Word review
Oct. 24 - Because This is My Life, Y'all promo
Oct. 25 - My Book Fix review
Oct. 26 - Book Crazy Gals review
NOW ON TOUR: TEXAS COOKING
Texas Is Chili Country by Judy Alter
VISIT WITH JUDY OCT. 15–OCT. 29
CONTINUING ON TOUR: FICTION
Sex As a Political Condition: A Border Novel
by Carlos Nicolás Flores
NOW ON TOUR: WESTERN HISTORY
Finding the Great Western Trail
by Sylvia Gann Mahoney
CONTINUING ON TOUR: FICTION
Stillwater by Melissa Lenhardt
VISIT WITH MELISSA THROUGH OCT. 15
Oct. 11 - Hall Ways promo
Oct. 12 - Because This is My Life Y'all promo
Oct. 13 - My Book Fix promo
Oct. 14 - The Page Unbound promo
Oct. 15 - Book Crazy Gals review
CONTINUING ON TOUR: NONFICTION
Dr. Mütter's Marvels: A True Tale of Intrigue and Innovation at the Dawn of Modern Medicine by Cristin O'Keefe Aptowicz
VISIT WITH CRISTIN THROUGH OCT. 12
Oct 11. - Because This is My Life Y'all review
Oct 12. - Hall Ways review
CONTINUING ON TOUR: MEMOIR
I Hate Pinatas: Surviving Life's Unexpected Surprises by Heather Maloy
VISIT WITH HEATHER THROUGH OCT. 15
Oct. 11 - Bookishjessp review
Oct. 12 - All For the Love of the Word Author Q&A
Oct. 13 - MissusGonzo review
Oct. 14 - Texas Book-aholic review
Oct. 15 - All For the Love of the Word review
RECENTLY ON TOUR: FICTION
Ransom Canyon by Jodi Thomas

Lone Star Literary Life Facts and FAQs
• Event and resource list policies
Lone Star Literary Archives
• Lone Star Listens Interviews

COMING SOON: Bookish Texas Classifieds
Looking for a job, a designer, an editor, a publisher?
Starting in fall 2015, we'll help you find them in our online classifieds section. If you're interested in advertising for pennies a day, contact ads@LoneStarLiterary.com to run your listing here.