Lone Star Reviews
Michelle Newby, NBCC,
Contributing Editor
History
Paul, Richard,
and Steven Moss
We Could Not Fail: The First African Americans in the Space Program
University of Texas Press, 978-0-292-77249-6, hardcover, May 1, 2015
Reviewed by Amy Foster, PhD
President Eisenhower signed the executive order creating the National Aeronautics and Space Administration (NASA) in 1958. For the past six decades, that agency has pushed the limits of human presence in space. But the image of NASA's white, male, pocket protector–toting engineers and technicians who put America's astronauts into space—the image that we know so well from Tom Wolfe's iconic book The Right Stuff—misses an important cadre of NASA employees. Finally there is a book to rectify that oversimplified image.
>> READ MORE

Texas Reads
Glenn Dromgoole
>> archive
Author of Arkansas mysteries now writes in Texas
Although her books are still set in Arkansas, popular novelist Joan Hess has called Austin, Texas, home for about five years. When her daughter became pregnant with twins, Hess moved from Fayetteville to Austin and has stayed.
Pride v. Prejudice (Minotaur Books, $25.99 hardcover) is the twentieth book in her Claire Malloy Mystery series, featuring a bookstore owner who is married to the town's deputy police chief and gets involved in solving murder mysteries. The series is set in the fictional town of Farberville, thought to closely resemble Fayetteville, home of the University of Arkansas.
Hess also has penned sixteen novels in her Maggody Mysteries series featuring Arly Hanks, the young female police chief in Maggody, Ark., population 755. She said she hopes to get back to the Maggody series in the next year or so.
In Pride v. Prejudice, Claire Malloy gets called for jury duty, only to be singled out for humiliation and rudely dismissed by the prosecuting attorney, who harbors a grudge against her husband.
Bent on revenge, Claire begins investigating the defendant's case—a woman accused of murdering her husband—in hopes of embarrassing the offending and overly ambitious prosecutor. But the more she learns, the worse it looks for the defendant, in spite of her claims of innocence.
Quite a dog: College Station author Kathi Appelt tells the story of a very special dog in her picture book Mogie: The Heart of the House (Atheneum Books, $17.99 hardcover, illustrated by Mark Rosenthal). The book is based on a dog that actually took up residence at the Ronald McDonald House in Houston.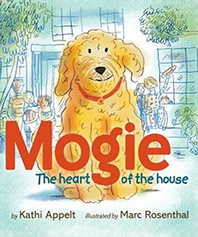 "Mogie knows when a kiddo needs him," Appelt writes. "He knows when to sit quietly beside the girl who is suffering from an asthma attack or the boy who has just lost his sister. He knows when a child needs to play fetch or when a staff member needs a quick lick on the cheek.
"He has an innate knowing about being a goofball and a warm companion," she adds. "Mostly, he is a best pal to whomever needs a best pal at that moment."
Although Appelt says she is basically a cat person, she also had a successful series of children's books a few years ago featuring a hound dog named Bo and his pal, baby Bubba.  Appelt, author of more than thirty books, won the A. C. Greene Award in 2009 given to a distinguished Texas author. Read more at kathiappelt.com.
* * * * *
Glenn Dromgoole is co-author of 101 Essential Texas Books. Contact him at g.dromgoole@suddenlink.net.
Four Christian fiction writers from Texas named finalists for 2015 Carol awards
Texans Gillian Bronte Adams, Kelly Irvin, Lisa Wingate, and Karen Witemeyer (noted by asterisks below) have been named among the finalists for the 2015 Carol Awards. The winners will be announced September 19 during the gala awards dinner at the annual American Christian Fiction Writers conference in Dallas.
Look for a special focus on Christian literature in Lone Star Literary Life Sept. 6 and 13, along with special guest Lisa Wingate on Lone Star Listens Sunday, Sept. 6.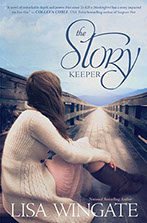 Contemporary
Last Family Standing by Jennifer AlLee (Abingdon Press)
Lizzy & Jane by Katherine Reay (HarperCollins Christian Publishing)
* The Story Keeper by Lisa Wingate (Tyndale House)
>>READ MORE, including full list of finalists
LONE STAR LISTENS
interviews  
>> archive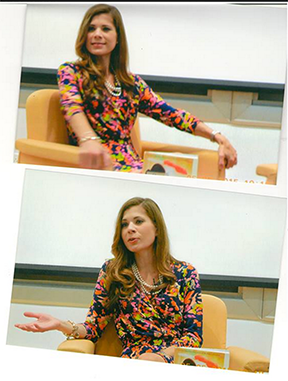 Sarah McCoy: On using history as a manual for today
As a child growing up in a military family and a wife who married an Army husband, El Paso author Sarah McCoy has been able to live in many of the settings of her books. From visits to her mother's relatives in Puerto Rico, to her childhood family stationed in Germany, to settling in at Fort Bliss and El Paso as an military spouse for the past eight years, she's seen firsthand the places she writes about.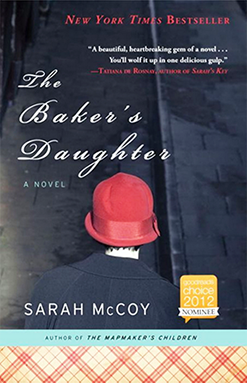 An adept and active author on social media, McCoy utilized her keyboard to answer our interview questions via email for Lone Star Listens.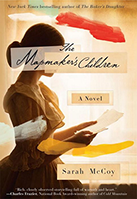 LONE STAR LITERARY LIFE: First of all, Sarah McCoy, welcome to Texas. I understand that you have come to Texas because your husband is a military physician at Fort Bliss. What has surprised you about living in Texas and El Paso?
SARAH McCOY: Thanks so much for the warm welcome! I must admit, however, after living here eight years, I feel very much at home in my Texas community. We were in Norfolk, Virginia, in 2007 when my husband received orders to report to Fort Bliss. We've been here ever since, which has been one of the biggest surprises—to answer the second half of your question. Military personnel are typically moved around with much more frequency. I consider it a blessing that we've stayed for as long as we have. I've come to love the great Southwest, its people, stories, and culture.
>> READ MORE
Mockingbird, Watchman: Texas bookstores celebrate Lee novels with events July 13, 14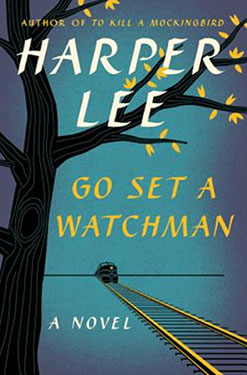 To celebrate the July 14, 2015, release of Mississippi novelist and Pulitzer Prize winner Harper Lee's long-awaited novel Go Set a Watchman, Texas chain and independent bookstores have scheduled special events throughout the week.

HPB.com, the blog of Texas-based chain Half Price Books, posted a quiz on "14 Things You Should Know About Harper Lee and To Kill a Mockingbird." Here's one: The book that Scout tells her father about, The Gray Ghost, was a real children's book by Robert F. Schulkers—part of a series of adventure titles in the 1920s that Lee read when she was young.

On Monday, July 13, starting at 9 a.m., all Barnes & Noble stores invite guests to participate in reading Lee's acclaimed novel To Kill a Mockingbird from start to finish with special guest readers, including authors or local celebrities. (All Texas events are listed here on our Bookish Texas Events page.)   >>READ MORE
Texas football classic Friday Night Lights 25th Anniversary edition debuts in August; author Bissinger in Lone Star Listens Aug. 9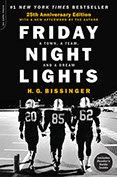 Before the book, the movie, and the TV show, it all started in Odessa, Texas, in 1988. Author H. G. "Buzz" Bissinger returns this fall to the literary landscape that inspired Friday Night Lights: A Town, a Team, and a Dream with Da Capo Press's 25th anniversary edition of the book.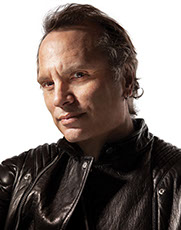 Bissinger (right), a former reporter for the Philadelphia Inquirer and now author of six books, plans tour dates in Texas Sept. 14-18, 2015. We'll have more information on his schedule as details become available.
Advertisers and publishers with other fall titles: Special Football Edition of Lone Star Literary Life August 9. Perfect for advertising your Texas football-themed books and titles. For more information, email us at info@lonestarliterary.com  >>READ MORE
BOOKS AND ADVANCE REVIEW COPIES RECEIVED
Jodi Thomas's Ransom Canyon series to launch this fall; titles from regional and university presses among new offerings
The list below includes all materials received by Lone Star Literary Life during May and June 2015. Notices do not indicate that a title is scheduled for review in a future issue, nor do they preclude a future review or author interview.
Cruz, Kathy
Dateline: Purgatory: Examining the Case That Sentenced Darlie Routier to Death
True crime / Texas
Texas Christian University Press
978-0-87565-610-6, paperback, 224 pgs., $22.95
April 13, 2015
Ethredge, Elizabeth
Cooking with the Texas Poets Laureate
Cooking
Texas Review Press
978-1-68003-020-4, spiral-bound, 158 pgs., $22.95
May 7, 2015
Falkin, Mark
Contract City
Fiction
Bancroft Press
978-1-61088-144-9, hardcover, 278 pgs., $22.95
January 1, 2015
Fox, Phoebe
The Breakup Doctor
Women's contemporary fiction
Henery Press
978-1-940976-15-0, paperback, 298 pgs., $15.95
June 1, 2014
Gaines, Grady, with Rod Evans
I've Been Out There: On the Road with Legends of Rock 'n' Roll
Music biography/history
Texas A&M University Press
978-1-62349-270-0, hardcover, 192 pgs., $23.00
March 16, 2015
Gustafson, Mark
A Naturalist's Guide to the Texas Hill Country
Natural history
Texas A&M University Press
978-1-62349-235-9, flexbound; 360 pgs.; 328 color photos, 3 maps, table, bib., index pgs., $24.95
May 6, 2015
Hafertepe, Kenneth
A Guide to the Historic Buildings of Fredericksburg and Gillespie County
Texas history & travel
Texas A&M University Press
978-1-62349-272-4, flexbound; 376 pgs., 230 color photos, bib., index pgs., $24.95
June 24, 2015
Harelik, Tiffany; foreword by Grady Spears
The Big Bend Cookbook: Recipes and Stories from the Heart of West Texas
Food and Cooking
American Palate (History Press)
978-1-62619-722-0, paperback; 288 pgs.; recipes and full color photographs throughout pgs., $24.99
October 14, 2014
Henderson, Rebecca
A Stake in West Texas: Pulling a Chain and Raising a Family across Big Oil Country
Memoir
History Press
9781626193802; paperback; 128 pgs.; with B/W photographs pgs., $19.99
January 21, 2015
Kent, Kathleen
The Outcasts
Historical fiction
Little, Brown (Back Bay Books)
978-0-316-20611-2, paperback, 352 pgs., $16.00
October 1, 2014
Kneese, Carolyn, and John DeMers, with Lynn Ashby
Bragging Rights: The Dallas-Houston Rivalry
Social history
Bright Sky Press
978-1-939055-62-0, 207 pgs., $24.95; hardcover
October 1, 2014
Lansdale, Joe R.
Paradise Sky
Fiction
Mulholland Books
978-0316329378; hardcover, 416 pgs., $26.00
June 15, 2015
Lukas, T. K.
Orphan Moon (Book One of the Orphan Moon Trilogy)
Historical fiction
Chevalier Publishing
978-0996235617, paperback, 318 pgs.
March 23, 2015
Martinello, Marian L.
Chili Queen: Mi Historia
Historical fiction
Texas Christian University Press
978-0-87565-613-7, paperback, 200 pgs., $22.95
February 29, 2015
Milazzo, Joe, with introduction by Robin Myrick
Crepuscule W/Nellie
Fiction
Jaded Ibis Press
978-1-937543-60-0, paperback; 408 pgs.
October 30, 2014
Neal, Bill; foreword by Gordon Morris Bakken
Skullduggery, Secrets, and Murders: The 1894 Wells Fargo Scam That Backfired
History/Law
Texas Tech University Press
978-0-89672-917-9, hardcover, 256 pages; 35 halftones; index  pgs., $34.95
April 1, 2015
Nelson, Willie, with David Ritz
It's a Long Story: My Life
Memoir
Little, Brown
978-0-316-40355-9; hardcover, 400 pgs., $30.00
May 5, 2015
Paul, Richard, and Steven Moss
We Could Not Fail: The First African Americans in the Space Program
History
University of Texas Press
978-0-292-77249-6, hardcover, 274 pgs., $30.00
May 1, 2015
Roach, Joyce Gibson
The Land of Rain Shadow: Horned Toad, Texas
Fiction / Texas
Texas Tech University Press
978-0-89672-926-1, paperback, 136 pgs., $24.95
June 15, 2015
Scofield, Sandra
Mysteries of Love and Grief: Reflections on a Plainswoman's Life (Advance Reading Copy)
Creative nonfiction
Texas Tech University Press
978-0-89672-941-4, hardcover, 176 pgs., $29.95
September 1, 2015
Spirit Thom
Petrichor! (Ammil, Pirr, Zwer, Smeuse…)
Poetry
Phillip Abbott
Saddle-stitched, 40 pgs.
June 1, 2015
Sublett, Jesse
1960s Austin Gangsters: Organized Crime That Rocked the Capital
Texas history
History Press
978-1-62619-840-1, paperback, 176 pgs., $19.99
March 9, 2015
Thomas, Jodi
Ransom Canyon (Advance review copy)
Contemporary romance
HQN Books
978-0-373-78844-6; paperback, 368 pgs., $7.99
September 1, 2015
Tunnell, John W. Jr., and Jace W. Tunnell; forewrod by Thomas R. Hester
Pioneering Archeology in the Texas Coastal Bend: The Pape-Tunnell Collection
Texas archeology
978-1-62349-274-8, hardcover, 384 pgs.; 136 color photos; 10 b/w photos; 8 maps; chart; bib.; index pgs., $50.00
Texas A&M University Press
May 20, 2015
Updegrove, Mark K.; foreword by John Lewis
Destiny of Democracy: The Civil Rights Summit at the LBJ Presidential Library
History
Briscoe Center for American Studies; distributed by Tower Books of University of Texas Austin
978-0-9885083-3-0; hardcover, 230 pgs,; full color photographs throughout pgs., $39.95
March 15, 2015
Vermillion, Patricia; illustrations by Cheryl Pilgrim
Hound Dawg (Advance review copy)
Children's picture book
Texas Christian University Press
978-0875656151; hardcover, 40 pgs., $21.95
Aug. 31, 2015
West, Nancy G.
Dang Near Dead
Mystery
Henery Press
978-1-94196-216-9; hardcover, 238 pgs., $31.95
Sept. 30, 2014
Winn, Catherine A.
Beyond Suspicion (A Whispering Springs Mystery)
YA mystery
Poisoned Pencil
978-1-9293-4510-6, paperback, 230 pgs., $10.95
May 5, 2015
Wood, Ernie
One Red Thread
Fiction
Tyrus Books
978-1-4405-8273-8; hardcover, 336 pgs., $24.99
Nov. 2014
Written and photographed by Deborah Florey
Ethan's Story: How One Child Learned Respect
Children's picture book
My 3 Kids Inc.
Spiral-bound, 30 pgs., $12.99
January 1, 1999
Yarbrough, Paul H.
A Mississippi Whisper
Fiction
WiDo Publishing
978-1937178581; paperback, 296 pgs., $16.95
December 1, 2014
* * * * *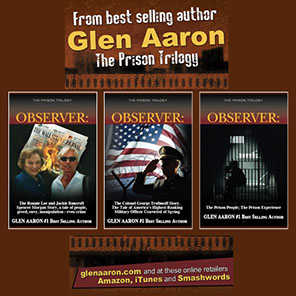 THE PRISON TRILOGY
Observer: The Ronnie Lee and Jackie Bancroft Spencer Morgan Story, a tale of people, greed,
envy, manipulation... even crime!
Observer: The Colonel George Trofimoff Story, the tale of America's highest ranking military officer
convicted of spying.
Observer: The Prison People; The Prison Experience


Celebrate Abilene, the Storybook Capital of Texas, with Shannon exhibition through Sept. 25
For four years running, downtown Abilene has transformed into a childhood adventure, as the annual Children's Art & Literacy Festival (CALF) celebrates the work of children's illustrated books. Through Sept. 25 the work of 2015 featured artist David Shannon (right), will be on display at the National Center for Children's Illustrated Literature in an exhibition titled "David Goes to the Museum." Shannon is the author/illustrator of Duck on a Bike, No, David! series, Good Boy, Fergus!, A Bad Case of Stripes, and more. The festival draws about 3,000 people each year from all over Texas and beyond. Learn more at www.abilenecalf.com>> LISTEN NOW (mp3)

WHERE IN TEXAS?
Don't miss a reading or a good read! Sign up for our FREE weekly
e-newsletter

COMING SOON: Bookish Texas Classifieds
Looking for a job, a designer, an editor, a publisher?
Starting in June 2015, we'll help you find them in our online classifieds section. If you're interested in advertising for pennies a day, contact ads@LoneStarLiterary.com to run your listing here.

New Lone Star Book Blog Tours takes authors on the virtual road
Despite the wealth of opportunities for audiences to meet authors around Texas any day of the week (witness the dozens of readings and signings in our weekly Bookish Texas list), it's not always possible for authors to participate in appearances as often as they'd like, to connect with their readers and fans.
Enter the Book Blog Tour. >> READ MORE
Coming up this summer. . .
NONFICTION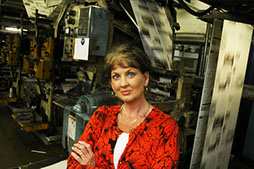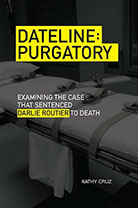 Dateline Purgatory: Examining the Case That Sentenced Darlie Routier to Death (TCU Press, 2015). Award-winning journalist Kathy Cruz (right) enlists current-day legal experts to weigh in on one of the country's most controversial death penalty convictions. CNN's Death Row Stories, produced by Robert Redford, has slated an episode in its upcoming season to examine the Routier case as well.
FICTION/CONTEMPORARY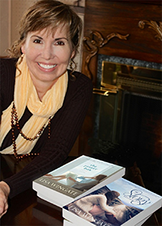 The Story Keeper by Lisa Wingate (Tyndale House, 2014). In 2015 Christy Award winner and Clifton resident Lisa Wingate's novel The Story Keeper, successful book editor Jen Gibbs is at the top of her game with her new position at Vida House Publishing—until a mysterious manuscript from an old slush pile appears on her desk. Turning the pages, she finds herself drawn into a place she thought she'd left behind forever, but the price of a blockbuster next book deal may be higher than she's willing to pay.
 Tours will feature scheduled opportunities with blog hosts on a wide range of perspectives. Watch next week's LSLL for announcements of our participating bloggers.

Lone Star Literary Life Facts and FAQs
• Event and resource list policies
Lone Star Literary Archives
• Lone Star Listens Interviews

20th Texas Book Festival set for Oct. 17–18; Texas Teen Book Festival, Sept. 26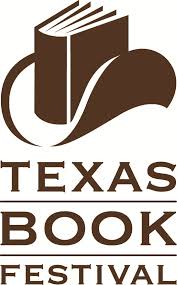 Dates have been set for two of Texas's most highly anticipated annual book events. The 2015 Texas Book Festival will be held October 17–18, 2015. The Texas Book Festival Weekend is free and open to the public and takes place in Austin, at the state capitol and surrounding grounds.
The roster of participating authors is typically released in late July, along with the announcement of the year's festival poster.
The Texas Teen Book Festival is one of the largest of its kind in the nation, a highly anticipated annual event in the young adult literature world, drawing some of the most popular authors who write for the age group. >> READ MORE

Cisco Writers Club 39th Annual Summer Writing Contest open for submissions
The Cisco Writers Club 39th Annual Summer Writing Contest is now accepting entries. Writers anywhere may enter; membership in the Cisco Writers Club is not required. Six categories are available, with several special prizes offered.    >> READ MORE