Western Writers of America to meet in Lubbock June 23-27
The Texas Panhandle beckons Western writers and anyone who writes about the American West for the 2015 Convention in Lubbock, Texas, June 23-27.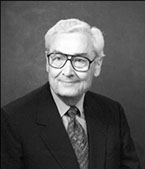 Western Historian Robert Utley (right), a past winner of the Wister Award and a 2015 inductee into the Western Writers Hall of Fame, will present a keynote address.
History presentations at the convention cover topics such as Buffalo Soldiers, the Alamo, Comanche Indians, and frontier ranch women. Other sessions will take place related to the craft of writing, book marketing, and research sources and techniques.
The convention tour will take convention participants to the American Wind Power Center and the Bayer Museum of Agriculture, plus the Southwest Collection at Texas Tech University. The convention will take place at the Overton Hotel, 2322 Mac Davis Lane, Lubbock, Texas 79401. It is not necessary to be a member of WWA to attend the convention.
2015 Spur Award Winners and Western Writers Hall of Fame

During the week the association will pay tribute to the year's Spur Award winners and recognize the literary contributions of Win Blevins (right), winner of the 2015 Owen Wister Award.
Last year, the Homestead Foundation board of directors, which oversees the Western Writers Hall of Fame, voted to induct the Owen Wister Award recipient into the Hall of Fame, housed at the Buffalo Bill Center of the West in Cody, Wyoming.
Blevins is best known for his mountain man classic "Give Your Heart to the Hawks" and his novel of Crazy Horse, Stone Song, for which he won a Spur Award. His newest book is The Darkness Rolling, which he co-wrote with his wife, Meredith Blevins.
Among the other inductees to the Hall of Fame this year are Judy Alter, Matt Braun, James A. Crutchfield, David Dary, Max Evans, Andrew J. Fenady, John Jakes, Leon C. Metz, N. Scott Momaday, Robert M. Utley, Dale L. Walker, Richard S. Wheeler, and Jeanne Williams, all of whom who have previously been recognized by WWA with either a Saddleman Award or a Wister Award (both given for lifetime achievement).
Also included in this year's list of inductees are non-writers such as John Wayne, John Ford, and Clint Eastwood.
Recently deceased Wister honorees not already in the Hall of Fame, including Robert J. Conley, Fred Grove, Tony Hillerman, Elmer Kelton, Norman Zollinger, Jory Sherman, and David Lavender, will be posthumously inducted, along with Edward Abbey, who was voted into the Hall of Fame by the membership of Western Writers of America.
Other writers being recognized this year are S. Omar Barker, Bill Gulick, Dee Brown, Alvin Josephy Jr., Benjamin Capps, José Cisneros, Tom Lea, Elmore Leonard, Nelson Nye, Gordon Shirreffs, and Don Worcester.
The induction ceremony will take place June 26 at the National Ranching Heritage Center in Lubbock.
Among the other writers who already hold a place in the Hall of fame are Andy Adams, Eve Ball, B. M. Bower, Willa Cather, Samuel L. Clemens (Mark Twain), Peggy Simpson Curry, Bernard Devoto, J. Frank Dobie, Frederick Glidden (Luke Short), Helen Hunt Jackson, Wallace Stegner, John Steinbeck, and Laura Ingalls Wilder.
For more information contact Candy Moulton, WWA executive director, wwa.moulton@gmail.com
(information from www.WesternWriters.org)

Western Writers of America Spur Awards winners, finalists to be honored during WWA's convention In Lubbock June 23-27
Candy Moulton
Western Writers of America Executive Director
The Homesman, based on Glendon Swarthout's 1988 Spur Award-winning novel, has won the 2015 Spur Award for Best Western Drama Script, while Jerome A. Greene's American Carnage: Wounded Knee, 1890 has been recognized for Best Nonfiction-Historical book, Western Writers of America has announced.
Actor Tommy Lee Jones wrote the screenplay for The Homesman with Kieran Fitzgerald and Wesley A. Oliver. Jones also starred with Hilary Swank in the critically acclaimed Ithaca Films production, which is about a frontier woman and a claim jumper who escort three insane women back to civilization in the 1850s. Greene's book, published by the University of Oklahoma Press, details the tragic confrontation between the 7th Cavalry and Lakota Indians in South Dakota.
Since 1953, WWA has promoted and honored the best in Western literature with the annual Spur Awards, selected by panels of judges. Awards, for material published last year, are given for works whose inspiration, image, and literary excellence best represent the reality and spirit of the American West.
James D. Crownover's Wild Ran the Rivers (Five Star Publishing) won for Best Western Historical Novel and Best First Novel, and Jefferson Glass's Reshaw: The Life and Times of John Baptiste Richard (High Plains Press) won the inaugural Spur for Best First Nonfiction Book.
Winners and finalists will be honored during WWA's convention June 23-27 in Lubbock, Texas.
Other winners:
Traditional Novel: Patrick Dearen's The Big Drift (TCU Press).
Contemporary Novel: C. B. McKenzie's Bad Country (Minotaur/Thomas Dunne Books).
Contemporary Nonfiction: Angela Day's Red Light to Starboard: Recalling the Exxon Valdez Disaster (Washington State University Press).
Biography: Philip Burnham's Song of Dewey Beard: Last Survivor of the Little Bighorn (Bison Books/University of Nebraska Press).
Storyteller (illustrated children's book): author-illustrator Donald F. Montileaux's Tasunka: A Lakota Horse Legend (South Dakota State Historical Society Press).
Juvenile Fiction: Rod Miller's Rawhide Robinson Rides the Range: True Adventures of Bravery and Daring in the Wild West (Five Star Publishing).
Juvenile Nonfiction: Nancy Oswald's Edward Wynkoop: Soldier and Indian Agent (Filter Press).
 Short Nonfiction: Richard W. Etulain's "Calamity Jane: A Life and Legends" (Montana: The Magazine of Western History).
 Short Fiction: Andrew Geyer's "Fingers" (Stephen F. Austin University Press).
Poem: Alan Birkelbach's "A Little Longer Than the Moment" (Cowboy Poetry Press).
Song: Doug Figgs and Todd Carter's "Charlie and Evangeline" (self-published).
Documentary Script: Kami Horton's State of Jefferson (Oregon Public Broadcasting).
Finalists:
Traditional Novel: Michael Zimmer's The Poacher's Daughter (Five Star Publishing) and JD March's Dance with the Devil (Five Star Publishing).
Historical Novel: Jane Kiratrick's A Light in the Wilderness (Revell) and Michael McGarrity's Backlands (Dutton).
Contemporary Novel: Craig Johnson's Any Other Name (Viking) and Frances Washburn's The Red Bird All-Indian Traveling Band (University of Arizona Press).
Historical Nonfiction: David L. Caffey's Chasing the Santa Fe Ring: Power and Privilege in Territorial New Mexico (University of New Mexico Press) and Will Bagley's South Pass: Gateway to a Continent (University of Oklahoma Press).
Contemporary Nonfiction: Lincoln Bramwell's Wilderburbs: Communities on Nature's Edge (University of Washington Press) and Dan O'Brien's Wild Idea: Buffalo and Family in a Difficult Land (Bison Books/University of Nebraska Press).

Who's Who of Dallas noir authors grace Oak Cliff Literary Festival at Wild Detectives June 27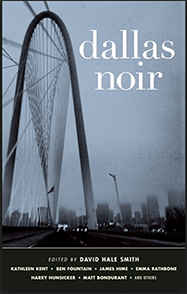 Two years ago, Brooklyn, NY–based indie publisher Akashic Books added a Dallas collection to its award-winning noir series. Launched in 2004 with Brooklyn Noir, the Akashic anthologies features stories set in a distinct neighborhood or location within the city of the book.

Dallas Noir, edited by literary agent David Hale Smith, features a list of contributing authors  which reads like a "who's who" of the Big D literary scene.

On Saturday, June 27, beginning at 5.30 pm at The Wild Detectives, 314 W 8th St, Oak Cliff (Dallas), these authors are reunited for an evening of literary celebration with drinks, music, and discussion about books and book culture in Dallas. The event will feature contributors Matt Bondurant, Catherine Cuellar, Ben Fountain, Suzanne Frank, Daniel Hale, Fran Hillyer, Harry Hunsicker, Kathleen Kent, and Merritt Tierce.

(Information from The Wild Detectives website)

Writespace Houston celebrates first year, launches Indiegogo campaign
Writespace Houston is throwing itself a birthday party— a celebration of its first year. They'll have drinks, snacks, and other festivities Friday, June 26, at 7 p.m. at Silver Street Studios, 2000A Edwards #212, in Houston.

According to their social media invitation, "We've seen writers come together and collaborate in new ways. We've seen people who thought that they were just "dabbling" at writing become committed to putting writing first in their lives. Through the amazing support of the Houston literary community, we've been able to keep our doors open." Founded in April 2014, Writespace is seeking ways to grow, including an Indiegogo crowdfunding campaign.
But their party doesn't stop there. They'll be counting down their Indiegogo campaign, which launched June 1. Here's a link to the campaign.
 Participation in Writespace Houston's Indiegogo campaign offers perks, including:
• A curated collection of shorts and poems entitled "Our Space," featuring writing from the Houston community.
• Individual writing consultations from Writespace faculty
• Book bundles from local Houston authors
• A writing retreat at Fetching Lab Brewery
• A writing retreat at Writespace
• The chance to support other writers through scholarships
For more information on the organization and event, visit www.writespacehouston.org.

Fifty Shades of Sulphur Springs
E. L. James, author of the erotic romance novel Fifty Shades of Grey, appeared at a sold-out book-signing Saturday, June 21, 2015, at the Bookworm Box in Sulphur Springs, Texas, Saturday. Yes, Sulphur Springs.
British author Erika Mitchell is better known by her pen name, E. L. James. The international publishing phenomenon appeared at the East Texas event as a result of the friendship between James and Bookworm Box owner and New York Times bestselling author Colleen Hoover, who is a Hopkins County resident.
Hoover and James both skyrocketed to success as self-published authors, and then were quickly signed by major publishers.
Sulphur Springs author Hoover has had seven bestsellers since 2012 in the New Adult category, a developing genre of fiction with protagonists in the 18–25 age bracket.
In March 2015 Hoover chose to "give back" by starting a bookstore where all proceeds go to charity. The Bookworm Box is not like any other bookstore because it helps local organizations while connecting fans with their favorite authors. To operate the Bookworm Box, authors donate hundreds of signed copies of their books to Hoover's organization. In turn, the Bookworm Box sells the books and donates all the proceeds to local charities. Customers can also go online and purchase a box of two different signed books called "Good Deeds, Great Reads" to further raise money for the charities. Books can be purchased online at thebookwormbox.com or inside the store.
When James heard of Hoover's charitable efforts, she wanted to help and chose No Kid Hungry to receive all the funds from her book signing. The signing event came just one day after James' highly anticipated fourth book in the "Fifty Shades" series — titled Grey and told from protagonist Christian Grey's point of view — released for publication Friday.
The book signing, which was limited to 500 guests, quickly sold out. People from all over the country, who were able to purchase tickets online, flew in to Sulphur Springs for the event. More than 125 million copies of the "50 Shades" trilogy have sold, and the film version earned more than $560 million worldwide.
(Compiled from reports on Bookworm Box website and Facebook page; EL James Facebook page; Sulphur Springs News-Telegram; CBSDFW.com)
* * * * *