Lone Star Literary staff
Memorial Day is nearly here — and with it plans for rest, relaxation, travel, and a good book. What Texas reads will be going in your carry-on or beach bag? Let the staff of Lone Star Lit make your choices easier, with genres from historical fiction to YA. Our first installment appears May 10; watch for Texas travel guides and travel literature May 17. >> READ MORE
Texas legislature names Tafolla state poet laureate for 2015, Guerrero for 2016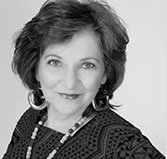 Last week the 84th Texas State Legislature announced its appointments to the position of state poet laureate.
Carmen Tafolla (right) of San Antonio, an associate professor at UT–San Antonio, was named Texas Poet Laureate for 2015.
Tafolla is the author of more than twenty acclaimed poetry and prose books, including Curandera, Sonnets and Salsa, and The Holy Tortilla and a Pot of Beans, which won the Tomás Rivera Children's Book Award in 2009. She has published works for both children and adult readers in more than 200 anthologies, magazines, journals, textbooks, and readers. Her works have been published in English, German, French, and Bengali.
>> READ MORE
Texas Rising, A&E/History channel miniseries and book featuring work of Austinite David Marion Wilkinson, debuts Memorial Day 2015
Martha Louise Hunter, contributing writer
Austin novelist/screenwriter David Marion Wilkinson shared writing duties on Texas Rising, the ten-hour television series that premieres Memorial Day on A&E/History about the rise of the legendary Texas Rangers after the events at the Alamo. Wilkinson is author the of Not Between Brothers: An Epic Novel of Texas.
Credited as a co-producer for Texas Rising, Wilkinson came on board as a historical consultant and quickly began co-writing the script with Leslie Grief and Darrell K. Fetty. Wilkinson will also appear in the companion documentary, along with Texas historian H. W. Brands and series stars Bill Paxton, Jeffrey Dean Morgan, and Cynthia Addai-Robinson. The all-star cast of Texas Rising also includes Ray Liotta, Oliver Martinez, Brendan Fraser, and Kris Kristofferson.
>> READ MORE
2015 WLT Writers and Editors Conference set for June 26-28 in Austin
The 2015 Writers League of Texas Editors and Agents Conference will be held June 26 through June 28 at the Hyatt Regency in Austin. Three days of panels, lectures, readings, workshops, and consultations give aspiring and established authors a chance to learn and grow in the writing profession. >> READ MORE
Romantic Times coming to Dallas May 11-17
The RT (formerly Romantic Times) Booklovers Convention will be held Saturday, May 11-17, 2015, at the Hyatt Regency, Reunion Tower in Dallas. Events include agent and editor meetings with aspiring author attendees. RT Booklovers Convention is produced annually by RT Book Reviews. >> READ MORE
Sachse Author Con set for May 19
The Friends of the Sachse Public Library will host their first Author Con Tuesday, May 19, from 6 to 8 p.m. Sachse is six miles northeast of Garland, Texas.
A celebration of local authors showcasing works from children's picture books to young adult, inspirational nonfiction, and thriller fiction novels, this event will provide attendees a chance to talk with authors, socialize with friends, and discover the services the library has to offer.
Award-winning writer and photographer Reavis Z. Wortham of Garland is the creator of the Red River Series, including Burrows and The Rock Hole.>> READ MORE
Writing Poetry: Passion, Process, and Publication slated for May 21 at BookPeople
Join the staff of BookPeople Thurs., May 21, 2015, for a discussion about the craft and business of poetry, featuring four award-winning poets from varied backgrounds and literary traditions to give the panel a broad vantage point. Panelists are Cristin O'Keefe Aptowicz, Derrick Brown, Carrie Fountain, and Sasha West. >> READ MORE
* * * * *