Let's start celebrating again: May Is Texas Writers Month
Barbara Brannon, Managing Editor
For some time in the late 1990s, and stretching into the twenty-first century, May was declared to be Texas Writers Month. Just who declared it wasn't always clear. Some years it was the Texas legislature. Some years it was Austin screenwriter Cary Roberts, and later his nonprofit, the Texas Writers Project. Some years booksellers and libraries voluntarily banded together to peg their promotions on it as a joint theme. Official writers were named some years. Broadsides and posters were produced. Blogs were crafted.
As Texas book-scene expert Clay Smith put it back in 1999, writing for the Austin Chronicle, "Texas Writers Month, which is May, is a bit like Black History Month; there's never really been one particular office people can call to plan events or to gather information about the occasion."
However it was positioned, the "occasion" was a noble endeavor. Honoring Texas writers old and new, aspiring and professional, in all genres. was a way to draw attention to the literary talent residing in every corner of the state. It was a hook to draw more readers to books they might like, given the chance to discover a geographical or cultural kinship. Or to convert fans of Texas into fans of good literature.
Hmmm, that's a lot like our mission here at Lone Star Literary Life.
Let's do it again. Let's revive Texas Writers Month — and even if we don't all join forces to put on a big show or campaign, let's give a boost, and a big thanks, to all the Texas writers we know. it be so.
Hosting a Texas writer for an event this month? Feel free to download our badge for your promotional use, and send event details to info@LoneStarLiterary.com.

Pun-slingers ready for action in Austin May 9
The 38th Annual O. Henry Pun-Off World Championships will be held Sat., May 9, in Austin's Brush Square, behind the O. Henry and Susanna Dickinson Museums at 409 E. 5th Street.
More than 100 punsters applied for entrance to this year's event; only 32 of them have qualified to compete in events, including Punniest of Show.
The Minor Mishap Marching Band performs at 11 a.m., followed by the competition at noon (the event wraps up about 5 p.m.).
The Brush Square Museums Foundation holds a used book sale and auction during the event, and food and drinks will be available. Proceeds and donations support museum projects. For more information, visit www.punoff.com.
Romantic Times coming to Dallas May 11-17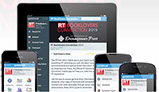 The RT (formerly Romantic Times) Booklovers Convention will be held Saturday, May 11-17, 2015, at the Hyatt Regency, Reunion Tower in Dallas. The event schedule includes:
May 11 Writer's Bootcamp
May 11 Cherry Adair Pre-Con Master Class
May 12 Blogger and Reviewer Conference and Symposium
May 13 Sessions on craft and marketing for a variety of genres
May 14 Sessions on the various approaches to publishing including traditional, hybrid, and self-publishing
May 15 RT Book Reviews Awards Ceremony and Winners Party
May 16 The Giant Book Fair, Meeting New Authors
May 17 Meet and Greet with readers and authors
Events include agent and editor meetings with aspiring author attendees. RT Booklovers Convention is produced annually by RT Book Reviews. For further information, visit www.rtconvention.com.



Sachse Author Con set for May 19
The Friends of the Sachse Public Library will host their first Author Con Tuesday, May 19, from 6 to 8 p.m. Sachse is six miles northeast of Garland, Texas.
A celebration of local authors showcasing works from children's picture books to young adult, inspirational nonfiction, and thriller fiction novels, this event will provide attendees a chance to talk with authors, socialize with friends, and discover the services the library has to offer.
Award-winning writer and photographer Reavis Z. Wortham of Garland is the creator of the Red River Series, including Burrows and The Rock Hole.
Children's authors to be featured include Bella and Charlie Campbell and their two titles, Building Bridges of Friendship and Got Mojo; Jolyn Singh, who has written the picture book The Little Olive Tree; and Alan Elliot, Willy, the Texas Longhorn.
Young adult authors include Amanda Thrasher, winner of the Mom's Choice Award for her young adult novel The Greenlee Project. Other YA authors include Lindsay Cummings, Murder Complex, and C. K. Gallimore, Broken, a teen/young adult romance/mystery.
Two inspirational authors both of whom are Sachse residents, will be participating. Jema Hill Cook has written a devotional book for adults. Michelle Moore recently published an inspirational nonfiction book, Arm Yourself: Equipping Ourselves with the Armor of God. Kathryn Erikson, who writes inspirational fiction, will also be on hand.
Other featured authors include:
Sachse resident

Ruth Glover,

an active volunteer for the Sachse Public Library, has written a nonfiction book titled

More Than a Paycheck: Inspiration and Tools for Career Change.

Multi-award winning author

Lena Nelson Dooley

writes historical novels.
Avid historian and retired pilot

Charles Hemphill

writes medical thrillers and historical romance.

Virginia Lee

writes science fiction and will be showcasing

Untamed Valor.

Dr. Richard Mabry

is a retired physician, now writing "medical suspense with heart."

Janis Susan May

writes romance, mystery, and children's books. She will have a selection of genres to showcase at the convention.

Chance Nix

writes thrillers, horror, and fiction.

LaRee Bryant

writes mysteries and historical romances and will featuring two of her mystery novels,

Poppy Fever

and

Buttercup Blues

from the Poppy Green Mystery series.

James Gary Vineyard

writes suspense/thrillers, including the award-winning

The Grave on Peckerwood Hill.

Kevin Crank

is another Sachse resident who will be attending featuring his debut novel,

When the Moon Shines Bright.
Check the website www.cityofsachse.com/library for more information.
Writing Poetry: Passion, Process, and Publication at BookPeople May 21
Please join the staff of BookPeople Thurs., May 21, 2015, for a discussion about the craft and business of poetry, featuring four award-winning poets from varied backgrounds and literary traditions to give the panel a broad vantage point. Questions will address the particular passion a poet must carry in order to produce work, the actual process of producing the work, and the distance a poet must establish between himself and the work in order to successfully publish. While each of these are highly personal to the poet, participants will learn how four of Texas' best poets have carved their way.
Panelists are Cristin O'Keefe Aptowicz, Derrick Brown, Carrie Fountain, and Sasha West. BookPeople is located at 603 N. Lamar Blvd, Austin, TX 78703, 3rd floor.
The event is free and open to the public.
Deep Vellum's TEXAS: THE GREAT THEFT, publisher Evans, garner recognition
Dallas's Deep Vellum Publishing's growing enterprise broadens the dimension of Texas publishing, with their editions' distinctive covers and impressive list. The publishing house, which was founded with the goal of fostering cultural exchange via literature in translation, shared several kudos recently via social media. For starters, Carmen Boullosa's Texas: The Great Theft (December 2014), translated by Samantha Schnee, is shortlisted for the PEN Translation Award. Deep Vellum also reports that their organization's  501(c)(3) status has been approved, and publisher Evans has been named one of eight "Entrepreneurs Under 40" by Dallas Modern Luxury magazine.
* * * * *