Don't miss a reading or a good read! Subscribe to our FREE weekly e-newsletter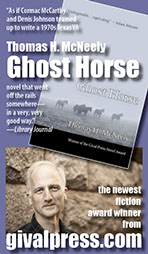 LONE STAR LISTENS
interviews
>> archive
Attica Locke: on Empire, activism, and Texas boots
Kay Ellington, Editor & Publisher
Houston-born author and screenwriter Attica Locke has recently added producer of a hit TV series, Empire, to her resume. Lone Star Literary Life caught up with by email from her home in LA for this profile interview.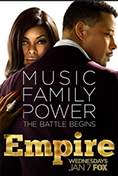 LONE STAR LISTENS: Attica, I've read that by the time you were in junior high, you wanted to be in filmmaking. Were there teenage activities that drew you to this path?
ATTICA LOCKE: No. Spike Lee's Do the Right Thing came out when I was a sophomore in high school (see, now I'm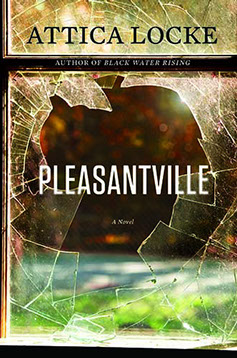 dating myself). I had seen his earlier films, but it was this movie that sparked something inside of me, and I wanted to be a filmmaker. It was the first contemporary, powerful black film I had ever seen.
What was it like to be selected to be the first novelist for bestseller Dennis Lehane's imprint? How did that happen?
It is one of the highlights of my professional life. Dennis and I were at the same publishing house, but at different imprints. Someone slipped him The Cutting Season for a blurb. He decided to publish it instead! No one was more shocked than I was. >> read more
BEHIND THE SPINE
One Book, One City: Texans Read Together

Kay Ellington, Editor and Publisher
Many Texas cities or regions in recent years have found it worth their while to host a community-wide reading program. College and university campuses find common reading experiences a great way for a freshman classes to bond. In our state a few years back, Texas Writers Month (May) even featured a statewide one-book program. This year, we've heard that the cities of Austin, Dallas, Odessa, and San Antonio are sponsoring common reading programs, along with the Gulf Coast region, which is taking up Anne Wiesgarber's novel The Promise, set during 1900 Galveston hurricane. What makes such an initiative beneficial, and how do communities go about organizing one, and choose what to read?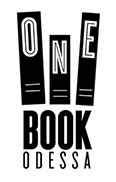 We talked to Randy Ham, executive director of the Odessa Council for the Arts and Humanities, about how their One Book Odessa program has grown over the years. Odessa will be reading The Ocean at the End of the Lane by Neil Gaiman during the period April 21 to May 23, 2015, and Gaiman will be appearing May 20 at the Wagner–Noël Performing Arts Center in a free, ticketed appearance in conjunction with One Book Odessa. (Follow details on the event's Facebook page.)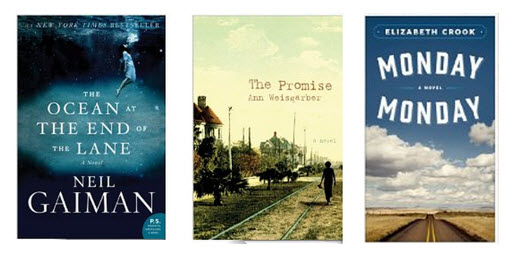 LONE STAR LITERARY LIFE: How did One Book Odessa start?
RANDY HAM: In 2010, I had returned to Odessa after a stint as a book buyer and author event coordinator for Hastings Entertainment in Amarillo. I had travelled to several cities that had hosted One Book, One City reads, and thought we could try one here in Odessa. I contacted the Ector County Library, the school district, and many other stakeholders to gauge interest. Everyone was very excited, and we began planning our first read.  >>READ MORE
Western Writers to convene in Lubbock June 23-27 with tours, presentations; Momaday to speak
The Texas Panhandle beckons Western writers and anyone who writes about the American West for the 2015 Convention in Lubbock, June 23-27.
During the week the association will pay tribute to Spur Award winners and recognize the literary contributions of Win Blevins, winner of the 2015 Owen Wister Award.
Pulitzer Prize–winning author N. Scott Momaday, who is also a past winner of the Wister Award (for House Made of Dawn) and a 2015 inductee into the Western Writers Hall of Fame, will present a keynote address. Momaday won the Pulitzer and the National Medal of Arts in 2007 for his work that preserves Native American oral and art tradition.
History presentations at the convention will cover such topics as Buffalo Soldiers, the Alamo, Comanche Indians, and frontier ranch women. Other sessions will take place related to the craft of writing, book marketing, and research sources and techniques.
The convention tour will take convention participants to the 6666 Ranch, one of the great heritage ranches in Texas founded in 1870 by Captain Samuel "Burk" Burnett. The Burnett holdings cover 275,000 acres on two Texas ranches: the 6666 Ranch (headquarters), near Guthrie, and the Dixon Creek Ranch, between Panhandle and Borger, both located in the western half of the state.
The convention will take place at the Overton Hotel, 2322 Mac Davis Lane, Lubbock, Texas 79401. Please call the hotel directly to reserve your room, 888-776-7001; ask for Western Writers of America room block for the conference rate of $129. The cutoff date for reservations is June 8, 2015, so plan accordingly. It is not necessary to be a member of WWA to attend the convention.
* * * * *
Cisco writers to host authors, continuing Sun., Apr. 26
The Cisco Writers Club of Cisco, Texas, will host its first-ever Book Look, to be held Sat., April 25 and Sun., April 26, in conjunction with the Cisco FolkLife Festival. 
>> read more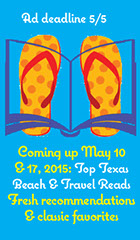 Texas Reads
>> archive
Glenn Dromgoole
Franklin Barbecue owner tells his story; new and reissued Texas cookbooks
Franklin Barbecue in Austin opened its doors in 2009 and quickly became the most popular barbecue venue in the state. People line up outside the lunch-only restaurant for hours, hoping to get some brisket, ribs, or sausage before they run out.
Franklin has been named the best barbecue in Texas (Texas Monthly) as well as the best in the U.S. (Bon Appetit).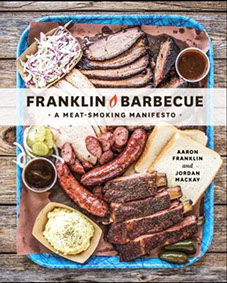 Cofounder Aaron Franklin teamed up with food writer Jordan Mackay to tell the story of Franklin Barbecue: A Meat-Smoking Manifesto (Ten Speed Press, $29.99 hardcover).
This isn't just a book of recipes, but rather a step-by-step detailed discussion of how Franklin does it.
"My hope," Franklin writes, "is that by being hyperdetailed and specific about my techniques, I will help you in your cooking and in your ability to develop your own style too."
Chapter one tells how Franklin and wife Stacy got into the barbecue business and what a typical day is like for them. Succeeding chapters cover: the smoker; wood; fire and smoke; meat; the cook; and serving and eating. Color photos illustrate the various steps in all the procedures. And, yes, there are recipes.
Co-author Mackay, after observing Franklin at work, says "the reason his food is so successful seems to lie in his personality, his work ethic, and his remarkable talent for comprehending how things work." But Franklin's greatest secret to success, Mackay believes, "is the absolute, utter commitment he has to the customers who truly humble him every day by waiting for hours in line for his food."
"Hopefully," adds Franklin, "while you read this book, you'll find yourself chomping at the bit to get out there and throw a few racks of ribs or a big, honking brisket onto your smoker."
For more on Franklin Barbecue, see the web site, franklinbarbecue.com.
Casserole Queens: Austin caterers Crystal Cook and Sandy Pollock billed themselves as the Casserole Queens and for several years delivered tasty casseroles to their customers.
They have produced two popular cookbooks. Their first, The Casserole Queens Cookbook: Put Some Lovin' in Your Oven with 100 Easy One-Dish Recipes, was a New York Times best-seller in 2011.
Their follow-up book, The Casserole Queens Make-a-Meal Cookbook, includes 100 casseroles, salads, sides and desserts. The cookbooks, both from Clarkson Potter, are $17.99 each, paperback.
Texas Highways: The gorgeous full-color Cooking with Texas Highways, edited by Nola McKey and published by the University of Texas Press ten years ago, is now available in a paperback edition ($24.95). Whether you like to experiment with new recipes or just take pleasure in reading cookbooks and looking at the mouth-watering photos, there's plenty here to enjoy with more than 250 dishes covering a wide range of regional and ethnic flavors.
Slow Cookin': Texas authors Nicole Sparks and Jenna Marwitz, authors of The Crockin' Girls Slow Cookin' Companion (2012), have another slow-cooker cookbook in the works, The Crockin' Girls It's Our Crockin' Life: Continuing Our Love of Crockin' Through Every Lifestyle. Look for it this summer.
Glenn Dromgoole is co-author of 101 Essential Texas Books. Contact him at g.dromgoole@suddenlink.net.

Lone Star Book Reviews
>> more
Michelle Newby, NBCC,
Contributing Editor