Texas Book Festival announces recipients of Harvey relief funds
Organization awards a total of $10,000 to five school libraries affected by Hurricane Harvey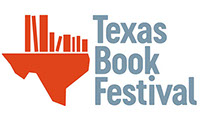 AUSTIN — The Texas Book Festival this week announced the recipients of its special school library rebuilding grants, awarded to five Texas schools affected by Hurricane Harvey in 2017. Each school will receive $2,000 to replace books lost or damaged due to flooding.
The school libraries selected for funding are Aransas ISD Little Bay Primary and four schools in Houston ISD: Forest Brook Middle School, Mitchell Elementary, Martinez Elementary, and Robinson Elementary.
Aransas ISD's Little Bay Primary was heavily damaged during the storm and will not reopen. Its pre-kindergarten classrooms received substantial damage, and all mentor texts for classroom libraries were lost. Funds will be used to purchase new classroom books for the 2018–19 school year at Aransas ISD's new campus, the Discovery Learning Center.
More than 20,000 books were destroyed in the four Houston ISD school libraries selected for funding, which will receive funds to help replace the books that were lost at each campus.
Funds for these one-time grants were raised at the 2017 Texas Book Festival in Austin, where the TBF organization ran a successful weekend-long donation campaign. Festival-goers made generous donations at the registers and the TBF and the Tocker Foundation matched the public support for Texas libraries affected by Hurricane Harvey. "These rebuilding grants are a wonderful example of the local community joining two Texas nonprofit literacy organizations to support Texas libraries in need," says Lois Kim, Executive Director of the Texas Book Festival. "We are looking forward to seeing the new books on the shelves of these worthy schools."
Since the Texas Book Festival's founding in 1995, a vital part of its mission has been to promote Texas libraries and literacy. Each year, proceeds raised at the annual Festival through book sales and individual, corporate, and foundation sponsorships fund the Festival's Texas Library Grants, which totaled more than $100,000 in grants to libraries in 2018.
About the Texas Book Festival
With a vision to inspire Texans of all ages to love reading, the Texas Book Festival connects authors and readers through experiences that celebrate the culture of literacy, ideas, and imagination. Founded in 1995 by former First Lady Laura Bush, Mary Margaret Farabee, and a group of volunteers, the nonprofit Texas Book Festival promotes the joys of reading and writing through its annual Festival Weekend, the one day Texas Teen Book Festival, the Reading Rock Stars program, grants to Texas libraries, the Fresh Ink Fiction Contest, and year-round literary programming. The Festival is held in and around the grounds of the Texas Capitol each fall and features more than 275 renowned authors, panels, book signings, live music, cooking demonstrations, and activities for all ages. The 2018 Texas Book Festival Weekend will take place on October 27 and 28. Thanks to generous donors, sponsors, and 1,000 volunteers, the Festival remains free and open to the public. Visit www.texasbookfestival.org for more information.
(Information from organization's press release)

San Juan, Texas, library to hold multi-author event June 22
SAN JUAN — The public is invited to Meet the Authors Night @ the San Juan Memorial Library (1010 S. Standard Ave., San Juan, between Alamo and Pharr) Friday, June 22, from 6 to 10 p.m.
The evening will include readings and Q&A by local authors, books for sale, door prizes, and book signings. Light refreshments will be provided. Featured authors scheduled to appear include "The Poet Mariachi" Daniel García Ordaz, 2018 McAllen Poet Laureate Edward Vidaurre, 2016–17 McAllen Poet Laureate Priscilla Celina Suarez, Beat scholar Rob Johnson, writer/producer/director Stephen Mark Pantoja, Dr. Diana Dominguez, award-winning poet Rodney Gomez, storyteller/poets Richard Sanchez and Anne Estevis, UTRGV professor Christopher Carmona, UTRGV professor and award-winning poet Emmy Pérez, and poet Diana Elizondo.
Daniel García Ordaz, dubbed "the voice of the Rio Grande Valley" by the McAllen Monitor newspaper, is the author of Cenzontle/Mockingbird: Songs of Empowerment (FlowerSong Books) and You Know What I'm Sayin'? (El Zarape Press.)
Vidaurre is the author of Insomnia (El Zarape Press); Elizondo is the author of Smoked Blood and Lavender (FlowerSong Books). Suarez is a writer and member of the McAllen Public Library staff. Screenwriter and author Stephen Mark Pantoja has roots in New York City and has produced television series.
(Compiled from organization's social media)

12th Annual Austin African-American Book Festival set for June 23
AUSTIN — For its twelfth year, Austin's African-American Book Festival (AABF) honors classic African-American titles, uplifting novels of present-day and works that imagine a masterful future. The 2018 festival will be held Saturday, June 23, from 9:30 a.m. to 5 p.m. at the Carver Museum and Library, 1165 Angelina St. in East Austin. This community event is free and open to the public.
This year's keynote speaker is publisher Paul Coates, who started Black Classics Press forty years ago to ensure that black literature is available for future generations. Coates formerly served as the African-American Studies reference and acquisition librarian at Howard University and is the father of cultural critic Ta-Nehisi Coates.
Writers Victoria Christopher Murray and John Jennings will read and sign their latest works. Murray won the NAACP Image Award for Outstanding Literary Work for her social commentary novel, Stand Your Ground. In addition to being a graphic novelist, Jennings is a professor of media and cultural studies.
Evan Narcisse, author of The Rise of the Black Panther, and festival veterans Dr. Mark Cunningham and Dr. Peniel Joseph, will present literary discussions inspired by the Black Panther phenomenon.
Brooke Obie, an award-winning author of the debut novel Book of Addis: Cradled Embers and Dexx Peay, author of the science fiction series The Fire and Ice Chronicles will also read and sign their works.
Younger readers will enjoy Lori Aurelia Williams, who has written four young adult novels and was a Michener Fellow at UT Austin. Illustrator Don Tate will read from his latest work and lead youthful attendees in an art activity.
As has become a tradition, attendees have a chance to discover literary talent at the new author showcase, which kicks off the festival at 9:30 a.m. For more information, visit www.aabookfest.com
(From organizers' press release)
* * * * *