is published weekly online and via free digital subscription. Upcoming events and breaking news are also published on our Facebook page.
Our Texas staff
Our team—all based here in the Lone Star State—bring nearly a combined century of experience in books, publishing, news, marketing, and business experience. And we draw on contributing writers who are tops in their fields.
Kay Ellington  >> Editor & Publisher

A veteran of the news industry and a Texas native, Kay knows Texas books and readers—and marketing. She is an alum of the Kenyon Writers' Workshop and the co-author, with Barbara Brannon, of The Paragraph Ranch series of Texas novels. Kay@LoneStarLiterary.com
Barbara Brannon  >> Managing Editor

Barbara's career in books and publishing, and teaching spans three decades. She works full-time in heritage tourism, traveling miles and miles of Texas. Info@LoneStarLiterary.com
Michelle Newby  >>  Contributing Editor

A member of the National Book Critics Circle, Michelle is a reviewer for Kirkus Reviews and Foreword Reviews, writer, blogger at www.TexasBookLover.com, member of the Permian Basin Writers' Workshop advisory committee, and a moderator for the Texas Book Festival. Her reviews appear in Pleiades Magazine, Rain Taxi, World Literature Today, High Country News, South85 Journal, The Review Review, Concho River Review, Monkeybicycle, Mosaic Literary Magazine, Atticus Review, The Rumpus, Bookslut, PANK Magazine, and The Collagist. Reviews@LoneStarLiterary.com
Kristine Hall >>
Lone Star Book Blog Tour coordinator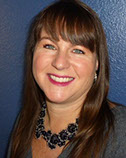 Hall, a professional reviewer for numerous publicity services, authors, and publishers, is a graduate of Texas A&M University and earned her master's degree in library science from Sam Houston State University. She is an active member of the Texas Library Association and a proud member of the Grammar Police. Her book reviews can be found on her blog, Hall Ways.  kristinethall@yahoo.com
Read more at www.LoneStarPublicity.com.
You've heard it before: So many books, so little time.
And it's truer than ever, with new titles coming out daily from publishers of all sizes—Big Five, indies, university presses, companies of one. Add to that harvest the overload of competition with other content—film, music, magazines, games—and the chances diminish that we'll discover the stories we love or the books we need.
Lone Star Literary Life helps readers find those stories. We help authors and publishers find their ideal audiences. We help booksellers discern the titles they can sell and libraries the titles their patrons will want. We help writers become better, by connecting them with fellow travelers, steering them toward resources, and introducing them to the authors they learn from.
At least within the limited geography that is Texas.
Texcentric on purpose
Lone Star Literary Life is dedicated to the idea that Texas readers and writers deserve their own lair—a virtual speakeasy of letters where wordsmiths and bookworms are embraced as part of our state's reading and writing community. So, howdy and welcome. You seem like our kind of folks.
Coverage as diverse as the state itself
From Hereford to Houston, Texline to Texarkana, Texas is a state with a half a dozen sprawling metropolises, another dozen or so mid-sized cities, and a whole bunch of towns with populations 10,000 or fewer. But there are book and bookstores, authors and readers, festivals and libraries and readings everywhere. Use us to find out what's going on in Austin or Nacogdoches or your neck of the woods.
Putting a stake in the ground for books
We want to challenge the world of books in Texas to be better-—to support its librarians, booksellers, writers and readers, and to boost literacy statewide.
We invite you to subscribe (for free), read (on Sundays if you're at home, at midweek if you're in the office), and share. Our mix of editorial and advertising content is designed to inform and educate. And sometimes even to inspire.
Texas-sized discoverability
With Lone Star Literary Life, if you don't know about Texas books, it'll be your own fault. We'll have advertising, e-newsletters, book blog tours, podcasts, reviews, calendars, stories, photos, and interviews.
A big ol' welcome mat
This is a non-exclusive club, and it's open to everyone who loves Texas books.
Ownership
Lone Star Literary Life is a Media Garden property.
Read more about our editorial, review, and advertising policies
Who's gathering on Lone Star Literary
• Booksellers
• Publishers
• Writers and authors
• Librarians
• And last but not least, readers. Because that's what we all are.
What you'll find
• Reviews of the best books by Texas authors and publishers, or about Texas topics
• Bookish events and happenings in Texas
• Interviews with writers, editors and publishing professionals
• Texas conference and workshop events
• Trends in publishing
• Lone Star literary travel
• Technology and social media publishing insights
• A comprehensive directory of movers and shakers in publishing
• News about publishing deals
Facts and FAQs
• Editorial policies
• Review policies
• Advertising policies
• Event and resource list policies
Archives
• Weekly issues
• Lone Star Listens Interviews
• Lone Star Book Reviews
• Texas Reads
• Events
• Announcement: LSLL Launches
Resources
• Texas writers' groups
• Texas book festivals
Have events or info to share?
Send us your book and literary news, and your event details. We'll share statewide and beyond.
Send directory corrections and updates to info@LoneStarLiterary.com