Texas Book Festival announces 2018 weekend to take place on October 27–28
Nonprofit celebrates successful 2017 Festival Weekend with record-setting attendance and Hurricane Harvey book donations
AUSTIN — The Texas Book Festival is proud to announce that its 2017 Festival Weekend was the most successful on record, with 50,000 attendees coming together on November 4 and 5 in the largest celebration of books and literacy in the Festival's history. The Texas Book Festival will return for its 23rd year on October 27 and 28, 2018, and will once again be held in and around the Texas State Capitol in downtown Austin.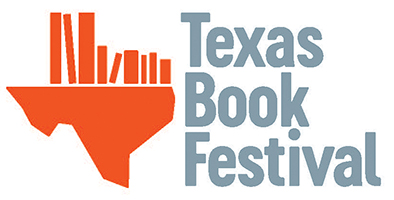 The 2017 Festival Weekend featured 300 authors, including Tom Hanks, Dan Rather, Gail Simmons, Attica Locke, Min Jin Lee, Mark Bittman, Jenna Bush Hager, Barbara Pierce Bush, and Walter Isaacson. Held November 3 at the Four Seasons Hotel, the annual First Edition Literary Gala raised more than $630,000 for the nonprofit organization and its literacy programs. Additionally in 2017, the TBF gave more than $100,000 in grants to Texas public libraries, and through its Reading Rock Stars literacy program, provided more than 9,300 books to students in Title I schools. The Texas Teen Book Festival, held on October 7, featured an all-star lineup of YA authors, including Jason Reynolds and Marie Lu, as well as an interactive iTent space, writing workshops, panels, and more.
"2017 was an epic year in so many ways, from standout literary talent across so many genres to incredible attendee turnout. We are as starstruck as anyone about the big marquee names at the Festival, but our true stars are the children, schools, and libraries we are able to impact across Texas, thanks to the generosity of our sponsors and supporters," says Lois Kim, executive director of the Texas Book Festival. "We're setting our sights even higher in 2018 for our outreach programming and an amazing Festival Weekend."
During the 2017 Festival Weekend, the TBF hosted a book drive campaign to support Reading Rock Stars Houston and libraries affected by Hurricane Harvey. Attendees were encouraged to donate a Reading Rock Stars book for $15, and each gift was matched with a book donation from the Tocker Foundation and the Texas Book Festival for libraries whose collections were destroyed. Attendees made nearly 400 donations, resulting in nearly 1,200 books for Reading Rock Stars and Houston/Gulf Coast libraries.
2017 also marked the first year of the organization's partnership with BookPeople, Texas' leading independent bookstore, which served as the official bookseller for the Festival Weekend, as well as year-round event and media partner. Book sales at the 2017 Festival were up 35% over the 2016 Festival.
In 2018, fans can look forward to the return of all that they love about the Festival—a great author lineup, creative programming, book signings, food trucks, cooking demonstrations, author sessions and panels, live music, a Saturday night Lit Crawl, and more.
Submissions to participate in the Festival will open on Thursday, January 11. For book submission guidelines, please visit www.texasbookfestival.org/submit-book/. Visit www.texasbookfestival.org for more information.
ABOUT THE TEXAS BOOK FESTIVAL
With a vision to inspire Texans of all ages to love reading, the Texas Book Festival connects authors and readers through experiences that celebrate the culture of literacy, ideas, and imagination. Founded in 1995 by former First Lady Laura Bush, Mary Margaret Farabee, and a group of volunteers, the nonprofit Texas Book Festival promotes the joys of reading and writing through its annual Festival Weekend, the one-day Texas Teen Book Festival, the Reading Rock Stars program, grants to Texas libraries, Fresh Ink Fiction Contest, and year-round literary programming. The Festival is held on the grounds of the Texas Capitol each fall and features more than 275 renowned authors, panels, book signings, live music, cooking demonstrations, and children's activities. The 2017 Texas Book Festival Weekend took place on November 4 and 5. Thanks to generous donors, sponsors, and 1,000 volunteers, the Festival remains free and open to the public.
(Information from organization's press release)

North Texas Teen Book Festival 2018 confirms 76 authors confirmed for one of the nation's largest teen book fests, April 2018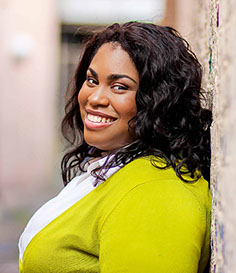 IRVING — The North Texas Teen Book Festival has announced 76 rock-star and debut authors attending the fourth annual event. April 20 and 21, more than 12,000 students, parents and educators are expected to pack the Irving Convention Center at Las Colinas for the massive event. The festival began as a dream of an Irving Public librarian, and in 2017, the festival earned the distinction of becoming the nation's largest educator- and librarian-run book festival for teens and tweens.

Presenters include the world-renowned Dav Pilkey, famous for the "Captain Underpants" franchise; Cassandra Clare, author of the Mortal Instruments series; and Angie Thomas (above), whose meteoric rise to fame began with her 2017 debut novel The Hate U Give. The 2018 event includes a wide assortment of new and returning bestselling authors appealing to the young and the young at heart, such as Jenny Han (Always and Forever, Lara Jean), Jennifer and Matthew Holm (Babymouse), Leigh Bardugo (The Language of Thorns), Nicola Yoon (The Sun is Also a Star) and local favorite Michael Merschel (Revenge of the Star Survivors).

With keynote speeches, publisher activities, signing lines, book sales, and dozens of author panels, fans should come prepared for anything, except boredom.

April 20, Educator Day, is reserved especially for teachers, administrators, and librarians. The Festival's goal for the day is "teaching the teachers" ways to get their students excited about reading. The day is packed with sessions on writing and audiobooks.

The purpose of the festival is not just to attract those teenagers who already enjoy reading, but also to engage those students who have not yet discovered everything reading has to offer. Ultimately, the North Texas Teen Book Festival strives to connect the area's reading community, adding dimension to the reading experience through diverse author panels and dynamic discussions in a safe and fun environment. A full list of authors and the 2018 event schedule are posted at nttbf.org.

(Information from organization's press release and website; photos provided)

* * * * *
Writers' League of Texas 2018 Manuscript Contest open for submissions through Jan. 31
AUSTIN — The Writers' League of Texas invites writers to submit a short synopsis and the opening pages of an unpublished work to the Writers' League of Texas's 18th annual Manuscript Contest. (And no, you don't have to live in Texas to enter this contest. It's open to everyone, everywhere!)
The winner in each category will receive a complimentary registration to the WLT's 2018 Agents & Editors Conference to meet individually with a top literary agent (and the final judge in their category). All entrants who opt for a critique — whether winners or not — will receive feedback on their submission from an experienced editor.
Best of all, writers do need to have a complete, finished manuscript to enter this contest.  — only the first (roughly) ten pages of the manuscript plus a synopsis that describes the rest of the planned book.
This contest gives winners and finalists the chance to:
• Win a free registration to the WLT's 2018 Agents & Editors Conference (June 29–July 1, 2018)
• Meet one-on-one with a top literary agent in your category or genre (in person at our annual conference or via phone call)
• Be recognized during the opening session of the 2018 Agents & Editors Conference and in the printed program
• Receive valuable (and specific) written feedback
Submission Categories
Fiction Categories
• General Fiction (including Literary Fiction)
• Thriller/Action-Adventure
• Mystery
• Romance
• Science-Fiction/Fantasy
• Historical Fiction
Nonfiction Categories
• General Nonfiction (excluding Memoir)
• Memoir
Children's Categories
• Middle Grade (chapter books and novels only; no picture books)
• Young Adult
Entrance fees are $55 Writers' League of Texas members / $65 nonmembers (includes a written critique)
$25 Writers' League of Texas members / $35 nonmembers (does not include a written critique)
Membership in the WLT must be current in order to receive the member discount. As proof of current membership, entrants will be asked to provide your member number.
Writers may enter this contest in multiple categories, with up to four entries per category. Each entry requires separate entry form and payment.
Online entries must be submitted by midnight CST on January 31, 2018. The WLT expects to notify winners and finalists and have critiques back to all entrants by mid-May.
For details, visit www.writersleague.org, or call (512) 499-8914.
(Information from organization's press release)



The Writers' League of Texas hosts Dallas workshop Jan. 23: "Building Your Writing Community: How to Find Writing Groups & Support Other Writers"
January 23, 2018, 7 p.m.; free and open to the public
Interabang Books, 10720 Preston Rd., Ste. 1009B , Dallas, Texas 75230
Writing can feel like a solitary pursuit, but, in reality, a strong community can be key to writing success. If you're seeking motivation to put pen to paper or looking for feedback on your work, finding a writing/critique partner or group can take you and your work to the next level. But how do you go about finding your writing soul mate(s)? And once you've found them, how do you deliver effective feedback on others' work and you keep your group or partnership going? Join this panel of writing professionals for insights into finding your writing community.
Our panelists will be several authors who are experts on this topic, including:
• Kathleen Kent, author of the acclaimed novel The Dime and others;
• Blake Kimzey, founder of Writing Workshops Dallas, and
• Melissa Lenhardt, author the Jack McBride mystery series.
• Tex Thompson, author of Children of the Drought, an epic fantasy Western trilogy
Full panelist bios are available on the Writers' League of Texas website.
RSVPs are suggested, but not required.
(Information from organization's press release)

* * * * *