There are nearly 400 independent and chain bookstores in Texas—not counting gift shops that just happen to sell books, or museum stores, or book sections of large department or discount stores. They run the gamut of specialties: children's bookshops, college bookstores, used and rare booksellers, bookstores for art, architecture, comics, ethnic interest, religion, philosophy. Bookstores that have been around for decades, and others that launched last year. Some with coffee shops and cafés, some with art galleries or bars. From Abilene to Waxahachie, you're sure to find something interesting to read, hear, or learn in each of these bookish haunts. Mouse over hotlinks for store website.  updated 1.8.2017
ConroeAbilene
Books-A-Million #105, (325) 691-0019
Hardin-Simmons University Bookstore
Mardel Books, (325) 690-5934
McMurry University Bookstore (325) 739-4832
Texas Star Trading Co. (325) 672-9696
Alpine
Front Street Books (432) 837-3360
Sul Ross State University Bookstore, (432) 837-8194
Amarillo
arnes & Noble #2665, Westgate Mall, (806) 355-7069
Books & More, (806), 358-9348
LifeWay Christian Stores, (806) 353-5521
Mardel Books, (806) 353-2135
Archer City
Booked Up Inc., (940) 574-2511
Arlington (Dallas/Fort Worth area)
Barnes & Noble #2342, Parks at Arlington, (817) 472-7559
Half Price Books—Lincoln Square, (817) 274-5251
Half Price Books—South Arlington/Four Corners, (817) 860-5247
Austin
12th Street Books, (512) 499-8828
Austin Books and Comics, (512) 454-4197
Austin Public Library Recycled Reads Bookstore, (512) 323-5123
Balcones Books, (512) 792-9260
Barnes & Noble #2536, Arboretum, (512) 418-1013
Barnes & Noble #2928, Sunset Valley Village, (512) 892-3493
Barnes & Noble #2943, The Homestead, (512) 249-5644
BookPeople, (512) 472-4288
BookWoman, (512) 472-2785
Brave New Books, (512) 480-2503
Concordia University Bookstore—Lamar Campus, (512) 313-4853
Concordia University Bookstore—Main Campus, (512) 313-4850
Curio Corner Books, (512) 371-0201
Half Price Books—North Lamar, (512) 451-4463
Half Price Books—Parmer, (512) 454-3664
Half Price Books—South Lamar/The Corners, (512) 443-3138
Half Price Books—Southpark Meadows, (512) 280-0668
Half Price Books—Woodland/Anderson Mill, (512) 335-5759
LifeWay Christian Stores, (512) 342-7933
Malvern Books, (512) 554-9560
Monkeywrench Books, (512) 407-6925
Resistencia Books, (512) 389-9881
South Congress Books, (512) 916-8882
St. Edward's University Bookstore, (512) 448-8575
Beaumont
2nd & Charles, (409) 899-9703
Barnes & Noble #2127, Parkdale Mall, (409) 898-1111
Books-A-Million #172, (409) 899-9703
LifeWay Christian Stores,(409) 899-1339
Bedford (Dallas area)
Half Price Books—Harwood Village North, (713) 817-581-9888
Bee Cave (Austin area)
Barnes & Noble #2267, Hill Country Galleria, (512) 263-7402
Belton
McWha Bookstore, (254) 939-6474
Big Spring
Howard College Bookstore—Big Spring, (432) 264-5050
Boerne (San Antonio area)
The Bookshop under the Windmill
Hill Country Books, (210) 913-7879
Read All About It, (830) 249-7323
Brenham
The Book Nook, (979) 836-7323
Bridgeport
Weatherford College Bookstore —Wise Campus, (940) 626-3258
Brownsville
The Book Bee, (956) 542-1902
We've Got Issues (Comics), (956) 525-7680
Bryan
SEAD Gallery & Bookshop, (979) 216-0128
Buffalo
The Horse's Mouth, (903) 322-2180
Burleson (Fort Worth area)
Half Price Books—McAlister Square, (817) 295-8560
Burnet
The Bookstore of Burnet, (512) 756-2551
Canyon
Burrowing Owl Books, (806) 655-4632
Partners in Palo Duro Canyon Foundation (Palo Duro Canyon State Park), (806) 488-2506
Cedar Hill (Dallas area)
Barnes & Noble #2305, Hillside Village, (972) 291-1169
Half Price Books—Pleasant Run, (972) 299-9004
Cedar Park (Austin area)
alf Price Books—1890 Ranch, (512) 259-2851
Mardel Books, (512) 528-9506
Cleburne
Published Page Bookshop (817) 349-6366
College Station
Barnes & Noble #2875, Lone-Star Pavilion, (979) 764-8955
Half Price Books—Gateway Station, (979) 696-2325
LifeWay Christian Stores, (979) 696-2829
Commerce
East Texas Bookstore, Inc., (903) 886-3148
Texas A&M University—Commerce Bookstore, (903) 886-5827
Conroe
2nd & Charles
Corpus Christi
Barnes & Noble #2818, (361) 992-1339
Del Mar College Bookstore, (361) 884-1823
Half Price Books—Moore Plaza, (361) 991-4494
Dallas
Barnes & Noble #2239, Preston Royal, (214) 363-0924
Barnes & Noble #2268, Prestonwood Center, (972) 980-0853
Barnes & Noble #2884, Lincoln Park, (214) 739-1124
Bell's Books, (214) 324-0955
Black Images, (214) 333-2420
BookEnds, (214) 670-1727
Cliff Notes Prolonged Media, (214) 862-3108
Deep Vellum Books, (972) 638-7741
Half Price Books—Preston Village, (972) 701-8055
Half Price Books—Texas Flagship Store, (214) 379-8000
Hudson Booksellers DFW474/473/476, (972) 574-6085
Logos Bookstore, (214) 369-3245
Lone Star Comics, (214) 553-2555
Lucky Dog Books—Lochwood, (214) 827-4860
Lucky Dog Books—Oak Cliff, (214) 941-2665
Pan-African Connection Bookstore, (214) 943-8262
Rosedale Rare Books, (214) 682-0889
Serj Books and Local Food, (469) 759-3585
The Story Book House, (188) 90-STORY
The Wild Detectives, (214) 942-0108
Denton (Dallas/Fort Worth area)
Barnes & Noble #2193, Golden Triangle Mall, (940) 383-9261
Recycled Books, (940) 566-5688
El Paso
Barnes & Noble #2634, Sunland Park, 915-581-5353
Barnes & Noble #2, Fountains at Farah, 915-594-3024
LifeWay Christian Stores, (915) 633-1741
Literarity Book Shop, (915) 307-4760
Flower Mound (Dallas area)
LifeWay Christian Stores, (972) 539-6348
Fort Davis
Hotel Limpia Gift Shop, (800) 662-5517
Fort Worth
Barnes & Noble #2207, Hulen Shopping Center, (817) 346-2368
The Dock Bookshop, (817) 457-5700
Half Price Books—Hulen, (817) 294-1166
Half Price Books—Ridgmar, (817) 732-4111
Monkey and Dog Books, (817) 975-4260
Restaurant of the Mind, (817) 720-7446
Texas Star Books, (817) 735-4670
Fredericksburg
Berkman Books, (830) 997-1535
Frisco
Barnes & Noble #2060, Stonebriar Centre, (972) 668-2820
Half Price Books—Preston Ridge, (972) 668-3477
Galveston
Galveston Bookshop, (409) 750-8200
Galveston College Bookstore, (409) 944-1259
Galveston Island
The Witchery, (409) 515-0669
Garland
Barnes & Noble #2222, Firewheel Towne Center, (972) 496-2000
Half Price Books—Firewheel Plaza, (972) 276-1401
Georgetown
Cypress Book Company, (512) 869-5790
Gladewater
Gladewater Books, (903) 845-4843
Glen Rose
Storiebook Cafe, (254) 897-2665
Grapevine
Books-A-Million #412, (972) 539-0636
Greenville
Book Nook, (903) 454-9199
Texas Book Company, (903) 455-6937
Hamlin
Book Nook
Harker Heights (Waco area)
Barnes & Noble #2324, Market Heights, (254) 690-1592
Harlingen
Bible Book Store
Books N Things, (956) 425-5222
Haskell
Henderson Book Store, (940) 864-3072
Highland Village (Dallas area)
Barnes & Noble #2271, Shops at Highland Village, (972) 966-0099
Houston
Barnes & Noble #2183, The Centre in Copperfield, (281) 861-6842
Barnes & Noble #2321, River Oaks Shopping Center, (713) 522-8571
Barnes & Noble #2582, Vanderbilt Square, (713) 349-0050
Barnes & Noble #2635, Westheimer Crossing, (713) 783-6016
Barnes & Noble #2643, Town & Country Village, (713) 465-5616
Barnes & Noble #2670, West Oaks Village, (281) 293-8699
Barnes & Noble #2847, Houston Champions, (281) 631-0792
Blue Willow Books, (281) 497-8675
Body Mind & Soul Books, (713) 993-0550
Brazos Bookstore, (713) 523-0701
Half Price Books—Clear Lake, (281) 335-1283
Half Price Books—Copperfield Plaza, (832) 593-9885
Half Price Books—North Oaks, (281) 583-9992
Half Price Books—Rice Village, (713) 524-6635
Half Price Books—Westheimer/Kirkwood, (281) 558-4968
Half Price Books—Westheimer/Montrose, (713) 520-1084
Jumbo Judaica of Texas, (713) 774-7704
Kaboom Books, (713) 869-7600
Katy Budget Books, (281) 578-7770
LifeWay Christian Stores, (281) 894-9561
LifeWay Christian Stores, Fondren Square II Center, (713) 777-7676
Murder by the Book, (713) 524-8597
Quarter Price Books, (713) 520-5009
The Pointe Books, Blooms, and Coffee, (713) 551-8717
River Oaks Bookstore, (713) 520-0061
Humble (Houston area)
Barnes & Noble #2152, Deerbrook Mall, (281) 540-3060
Half Price Books—Deerbrook Plaza, (281) 540-3950
LifeWay Christian Stores, (281) 358-9996
Hurst (Dallas area)
Barnes & Noble #2344, Shops at North East Mall, (817) 284-1244
LifeWay Christian Stores, (817) 595-7621
Hutto
Temple College Bookstore—Hutto Campus, (512) 759-5941
Irving
Hudson Booksellers, Dallas Love Field
Wallace's Book Store, (972) 550-0509
Katy (Houston area)
Books-A-Million #515, (281) 644-2665
LifeWay Christian Stores, (281) 829-2200
Killeen
Kerrville
Wolfmueller's Books, (830) 257-7323
Kilgore
Good Day Coffee and Books, (903) 984-3100
Killeen
Overlooked Books, (254) 519-4720
Lake Jackson (Houston area)
Brazosport College Bookstore, (979) 230-3410
Lancaster
The Tattered Jacket, (214) 613-6360
Laredo
2nd & Charles, (956) 728-7812
Kids Bookstore, (956) 722-1170
Books-a-Million, Mall del Norte, (956) 727-2073
League City  (Houston area)
Boomerang Books, (281) 316-1404
Levelland
South Plains Coll. Bookstore, (806) 894-9611
Lewisville (Dallas area)
Barnes & Noble #2657, Vista Ridge Village, (972) 315-7966
Half Price Books—Vista Ridge Plaza, (972) 459-3242
Lexington
40 Acre Wood, (214) 675-5661
Longview
Books-A-Million #584, (903) 753-1411
LifeWay Christian Stores, (903) 663-8525
Lubbock
Adobe Book Collection, (806) 799-8278
Barnes & Noble #2364, South Plains Mall, (806) 793-1061
Barnes & Noble at Texas Tech, (806) 742-3816
Barnes & Noble at Texas Tech Health Sciences Center, (806) 743-4338
LifeWay Christian Stores, (806) 687-4185
Mardel Books, (806) 780-8332
South Plains College Bookstore—Reese Ctr., (806) 885-2880
Lufkin
Absolutely Fiction Books, (936) 639-4143
Mansfield
Half Price Books—Mansfield Point, (682) 518-7302
Marfa
Marfa Book Company, (432) 729-3906
Mason
Benjie's Books & Gift Shop, (325) 347-6323
McAllen
Barnes & Noble #2119, Northcross Shopping Center, (956) 683-7773
Barnes & Noble #2311, Palms Crossing, (956) 686-4231
McKinney
The Book Gallery, (972) 562-0533
Half Price Books—Eldorado/Craig Crossing, (214) 544-7800
Mesquite
Half Price Books—Market East, (972) 686-0233
LifeWay Christian Stores, (972) 270-0105
Lucky Dog Books/Paperbacks Plus, (972) 285-8661
Midland
Barnes & Noble #2169, Midland Mall, (432) 682-8880
Friends of Libraries and Literacy Bookstore, (432) 682-2999
Mardel Books, (432) 699-5914
Midland College Bookstore, (432) 685-4545
Monahans
Through the Pages, (432) 943-2456
Nacogdoches
The Bosslight, (936) 645-9800
New Braunfels
The Purple Chair Children's Bookstore, (830) 387-4837
Odessa
Odessa College Bookstore, (432) 335-6655
Pasadena (Houston area)
Barnes & Noble #2066, Fairway Market Place, (281) 991-8011
Pearland (Houston area)
Barnes & Noble #2336, (713) 436-1561
Half Price Books—The Crossing, (713) 340-0094
Plano (Dallas area)
Barnes & Noble #2566, Preston & Park, (972) 612-0999
Barnes & Noble #2586, Creekwalk Village, (972) 422-3372
Half Price Books—Preston Towne Crossing, (214) 691-2300
LifeWay Christian Stores, (972) 735-9376
Port Neches
Fleur Fine Books, (409) 344-0876
Quitaque
Caprock Partners Foundation (Caprock Canyons State Park), (806) 455-1492
Half Price Books—Campbell Village, (972) 234-4286
Roanoke
The Book Carriage & Coffee Shop, (817) 491-2858
Rockport
Lori's BookNook, (361) 729-9801
Rockwall
Half Price Books—Rockwall Crossing, (972) 771-3496
Rotan
Bennett-Walls Co., (325) 735-3691
Round Rock (Austin area)
Half Price Books—Boardwalk, (512) 244-0203
The Book Spot, (512) 351-3284
Barnes & Noble #2009, La Frontera Village, (512) 600-0088
San Angelo
Cactus Book Shop, (325) 659-3788
Eggemeyers General Store, (325) 655-1166
San Antonio
Barnes & Noble #2055, Bandera Pointe Shopping Center, (210) 521-9784
Barnes & Noble #2353, Shops at La Cantera, (210) 558-2078
Barnes & Noble #2685, Ingram Festival, (210) 522-1340
Barnes & Noble #2802, San Pedro, (210) 342-0008
Barnes & Noble #292, Northwoods Shopping Center, (210) 490-0411
Barshop Jewish Community Ctr. of San Antonio, (210) 302-6820
Books-A-Million #826, (210) 507-0246
Cheever Books, (210) 824-2665
Dead Tree Books, (210) 595-7121
Half Price Books—Bandera, (210) 647-1103
Half Price Books—Broadway/Brackenridge Park, (210) 822-4597
Half Price Books—Huebner Rd., (210) 558-3247
Half Price Books—North Central, (210) 349-1429
Half Price Books—Stone Ridge, (210) 545-3836
Imagine Books & Records, (210) 236-7668
LifeWay Christian Stores, (210) 694-2995
Nine Lives Books, (210) 647-5656
The Red Balloon, (210) 826-6411
Twig Book Shop, (210) 826-6411
Viva Books, (210) 826-1143
Zebraz, (210) 472-2800
San Marcos
Half Price Books—San Marcos Place, (512) 805-7503
Sherman
Books-a-Million #837, (903) 813-8694
LifeWay Christian Stores, (903) 813-4674
Snyder
Western Texas College Bookstore, (325) 573-4980
South Padre Island
Paragraphs on Padre Boulevard, (956) 433-5057
Southlake (Dallas area)
Barnes & Noble #2241, Southlake Town Square, (817) 442-0207
Spring
Good Books in the Woods, (281) 298-2497
Sugar Land (Houston area)
Barnes & Noble #2277, First Colony Mall, (281) 313-8323
Half Price Books—Highland Square, (281) 265-0900
LifeWay Christian Stores, (254) 899-1577
Sweetwater
Argos Brewhouse & Bookseller, (325) 933-4272
Arlene's Book House & Exchange, (325) 235-1504
Taylor
Temple College Bookstore—Taylor Campus, (254) 298-8574
Temple
Temple College Bookstore—Main Campus, (254) 298-8577
Terrell
Books and Crannies, (972) 563-5481
Texarkana
Baptist Book Store, (903) 792-2783
Books-A-Million, (903) 838-3848
LifeWay Christian Stores, (903) 832-0836
Texas City (Houston area)
College of the Mainland Bookstore, (409) 933-8239
The Woodlands (Houston area)
Barnes & Noble #2200, Woodlands Mall, (281) 465-8744
LifeWay Christian Stores, (281) 465-8057
Once and Again Books, (281) 367-2116
Tyler
Barnes & Noble #2624, Tyler Broadway Pavilion, (903) 534-3996
LifeWay Christian Stores, (903) 534-9753
Pea Picker Books, (903) 565-4345
The Last Bookstore, (903) 343.6308
Uvalde
Southwest Texas Junior College Bookstore, (830) 591-7270
Victoria
Redbird Books, (361) 572-0600
Barnes & Noble #2708, Circuit City Plaza, (254) 741-9495
Baylor University Bookstore, (254) 710-2161
Golden's Book Exchange, (254) 754-5729
Watauga
Half Price Books—Watauga Pavilion, (817) 605-3285
Waxahachie
Southwestern Assemblies of God University Bookstore, (972) 825-4781
Weatherford
Weatherford College Bookstore—Main Campus, (817) 598-6286
Webster (Houston area)
Barnes & Noble #2671, Baybrook, (281) 554-8224
LifeWay Christian Stores, (281) 338-0007
Storybook Garden, (956) 968-7323
Wichita Falls
Books-A-Million #949, (940) 763-2702
Books about Texas: a few useful lists
Journalist and book critic A. C. Greene, himself an author of note, served as arbiter of Lone Star literary merit in 1981 with his "Fifty Best Texas Books," published in book form in 1982 as The Fifty Best Books on Texas and reprised in 1998 as The 50+ Best Books on Texas (University of North Texas Press). Another journalist-cum-author (and bookseller), Glenn Dromgoole of Abilene, with co-editor Carlton Stowers, upped the ante in 2014 with 101 Essential Texas Books (Abilene Christian University Press).
Award-winning Texas books
The Texas Institute of Letters annually recognizes significant Texas books in a number of categories, and books by Texas authors.
The Texas State Historical Association annually honors significant books in several categories of Texas history.
The Writers' League of Texas hosts an annual competition (formerly known as the Violet Crown Awards) for the best recent books by Texas authors.
Numerous other competitions, organizations, and publishers honor Texas books in specific fields or categories.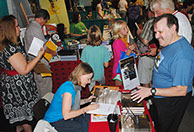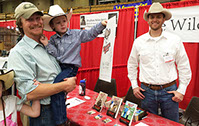 Texas authors and their books: a few useful lists
How do you know a Texas author when you spy one? That might not be as simple to answer as it seems. Sure, our revered late literary lights such as J. Frank Dobie, Katherine Anne Porter, Elmer Kelton, Robert E. Howard, and Molly Ivins are easy marks. They were born or raised in Texas, lived and worked here for a significant stretch, died in Texas (wait, not Porter), and often wrote about Texas
But those living authors are pesky. They tend to do things like up and move away, go teach or establish a reputation somewhere else, divide their time between states, even marry non-Texans. These Texiles and Texpatriates might or might not think of themselves as Texas writers. And what about those who got here as quick as they could? Or retired to the Lone Star State? Not to mention those public figures who became instant authors when they wrote, or co-wrote, their celebrity biographies.
At Lone Star Literary Life, we're happy to accept all comers with a claim. Any author who considers himself or herself as Texan is good enough for us. Check out the lists below. And if you take exception, well, that might just make for some spirited conversation at a Texas Book Festival on some occasion.
Book events featuring Texas authors
Texas is a big state, and it's home to some truly big events and festivals. One of the nation's largest, the Texas Book Festival, was started in 1995 by Laura Bush, then the First Lady of Texas, and Mary Margaret Farabee, wife of former State Senator Ray Farabee. While it doesn't feature Texas authors exclusively, in a given year you can count on a passel of 'em, with many more to meet and greet at the exhibitor tents surrounding the state capitol grounds during the two-day event.
The San Antonio Book Festival, the West Texas Book Festival, and the Pulpwood Queens' Girlfriend Weekend are a few more choice grounds where Texas authors are known to graze. For a comprehensive list, check out our Go page.
Texas book recommendations for young readers
The June Franklin Naylor Award for the Best Book for Children on Texas History, endowed by the family of June Franklin Naylor and sponsored by the Daughters of the Republic of Texas Library, is given annually to the author/illustrator of the most distinguished book for children and young adults, grades K-12, that accurately portrays the history of Texas, whether fiction or nonfiction.
Texas Library Association reading lists (not strictly Texas books, but . . .)
The Texas Library Association annually names a master list of their Texas Bluebonnet Awards, a list of the twenty best recent fiction and nonfiction titles for grades 3 through 6 by living U.S. authors. While these aren't limited to books about Texas or by Texas authors, the winner is voted on by the most expert judges of all: the young readers in Texas schools themselves.
The TLA's Young Adult Round Table sponsors the Texas Lone Star Reading List, the Tayshas High School Reading List, the Maverick Graphic Novel Reading List, and the Young Adult Reading Incentives Award. The Young Adult Round Table also co-sponsors TT4L (Texas Teens for Libraries) and the YART-Linworth Publishing/LMC TLA Conference Stipend. The Texas Library Association sponsors reading lists solely to encourage free voluntary reading.
TLA has also established the Lariat reading list for adults. The annual list of Lariat award winners calls attention to outstanding fiction published during the year that merit special attention from adult readers. The main criteria for selecting books for the Lariat List is that they are "a pleasure to read."
[Be patient with us — hotlinks and information are coming soon to this page!]
Online
Ex Libris poetry book club
Half Price Books Book Club
Texas Book Club (Texas Association of Authors)
Texas Our Texas PBS Online Book Club
Abilene
Abilene Public Library
Allen
Allen Public Library
Amarillo
Amarillo Public Library
Arlington
Arlington Public Library
Austin
Austin Public Library - Twin Oaks
Austin Public Library - Howson
Austin Public Library - North Village
Austin Public Library - Spicewood Springs
Barnes & Noble - Arboretum
American Sign Language Book Club
Mystery Book Discussion Group
Barnes & Noble - Sunset Valley
Contemporary Book Group
South Austin Book Club
Spirituality Book Group
Tuesday are to Die For: Mystery Book Club
BookPeople
7% Solution Book Club
Ludicrous Speed Book Club
New & Noteworthy Book Club
Nightmare Factory Book Club
Required Reading Revisited Book Club
Stand Up Sit Down Book Club
Stranger Than Fiction Book Club
Voyage Out Book Club
BookWoman
BookWoman Book Group
Carver Museum
Mommy, Daddy, & Me Book Club
Lake Travis Community Library
Malvern Books
Beer & Cookies Book Club
Finnegan's Wake Reading Group
Meetups
Monkeywrench Books
Anarchist Study Group
Happy Hour Book Club
Texas State Library & Archives Commission
Spanish Book Club
Talking Book Program
Beaumont
YaYa Book Club
Brazoria County Library System
Brownsville
Brownsville Public Library
Bryan-College Station
Aggie Book Club
Clara B. Mounce Public Library
Burleson
Chapter Chicks Book Club
Cedar Hill
Barnes & Noble - Uptown Village
NOOK Book Discussion Group
Third Monday Detectives
Cedar Park
Cedar Park Public Library
Clear Lake
The Good Book Club
Commerce
Commerce Public Library
Corpus Christi
Del Mar College
Viking Book Club
The Hart of Corpus Christi Women's Book Club
Dallas
Dallas Holocaust Museum
iRead Book Club
Dallas Museum of Art
Book Talk
Dallas Public Library
Klyde Warren Park Book Club
Lucky Dog Books - Lochwood
Third Thursday Book Review Club
Lucky Dog Books - Oak Cliff
Montessori Education & Conscious Discipline Book Club
Meetups
SMU - DeGolyer Library
Book Club of Texas
White Rock Reads Book Club
Wyly Theatre
Dallas Theatre Center Book Club
Deer Park
Deer Park Public Library
Edinburg
Edinburg Public Library
El Paso
El Paso Art Museum
Reading the Easel Book Club
El Paso Public Library
Tu Libro Book Club
Fort Worth
Barnes & Noble - Hulen Center
Ladies' Night Out Book Club
Fort Worth Christian Women Book Club
Central Market
LAS COMADRES & FRIENDS NATIONAL LATINO BOOK CLUB
Fort Worth Library
Meetups
Friendswood
Friendswood Public Library
Galveston
Rosenberg Library Museum Book Club
Garland
Barnes & Noble - Firewheel Mall
Inspirational Book Group
Mystery Book Club
Sci-Fi & Fantasy Book Group
Georgetown
Georgetown Library
Grapevine
Grapevine Public Library
Harris County Public Library
Hawkins
Pulpwood Queens & Timber Guys Book Clubs
Huntsville
Madison County Public Library
Houston
Barnes & Noble - Town & Country Village
Great Books in the Morning
Bayou Bend Collection and Gardens, MFAH
History Book Club
Blue Willow Bookshop
Coffee Cake Book Club
Tough Broads Out at Night Book Club
Brazos Bookstore
Brazos Book Club
Houston Great Books Organization
Houston Public Library
Inprint House Book Club
Katy Budget Books
I'll Take Romance Book Club
Mystery Matters Book Club
Shadow Pages Book Club
Meetup
Murder By the Book
Book Discussion Group
Rienzi Center for European Decorative Arts, MFAH
History Book Club
Texas County Library Book Club
Hurst
Barnes & Noble - Northeast Mall
Romance Book Discussion Group
Manga & Anime Book Club
Metaphysical Book Group
Sisters of the Heart Book Group
Kyle Public Library
Lake Jackson
Lake Jackson Library
Lewisville
Lewisville Public Library
Lubbock
Barnes & Noble
Mystery & Suspense Book Club
Groves Branch Library
Reel Books Discussion Group
Patterson Branch Library
Left-to-Right Book Group
Mansfield
Mansfield Public Library
Marfa
Marfa Public Library
McAllen
Barnes & Noble - Northcross
McAllen Philosophy Book Club
McKinney
Roy & Helen Hall Memorial Library
Needville
Albert George Branch Library
Paris
Maxey House Book Club
Pasadena
Barnes & Noble - Fairway Market Place
Japanese Pop-Culture Club
Pasadena Public Library
Pearland
Pearland Library
Plano
Barnes & Noble - Creekwalk Village
Mystery Book Group
North Dallas Newcomers Book Club
RNNC Daytime Book Club
Third Thursday Book Club
Davis Library
Third Thursday Mystery Book Club
Haggar Library
What Are You Reading Now?
Parr Library
Brown Bag Book Club
Schimelpfenig Library
2nd Tuesday Book Club
Red Oak
Red Oak Public Library
Richardson
Richardson Public Library
Rockport
Rockport Public Library
Rockwall
Rockwall Country Public Library
Round Rock
Barnes & Noble - La Frontera
Round Rock New Neighbors Book Club
San Antonio
Barnes & Noble - La Cantera
The Mottled Oyster Book Discussion Group
San Antonio Mystery Book Lovers
Barnes & Noble - San Pedro
ALSA Lit Ladies
SATX Readers' Circle
Briscoe Western Art Museum
Brisco Book Club
Gemini Ink
Gemini Book Club
Meetups
Oil Barons Society
San Antonio Public Library
Slow Food South Texas Book Club
Viva! Bookstore
Dissident Daughter Women's Book Group
Hedgehog Book Group
San Marcos
San Marcos Public Library
Sherman
Sherman Senior Center
Literati Book Club
Snyder
Scurry County Library
Spring
Pearl Fincher Museum of Fine Arts
Pen and Paintbrush Book Club
Temple
Temple Railroad & Heritage Museum
Reading History Book Club
Tyler
The Last Word Bookstore Book Club
Universal City
Universal City Public Library
Barnes & Noble - Circuit City Plaza
Mystery Book Club
Webster
Barnes & Noble - Baybrook II
The Wednesday Readers
Wichita Falls
Wichita Falls Public Library
Wylie
Wylie Public Library