Join us on Book Blog Tour!
THE YES DARE
A Pies, Books & Jesus Club Novel
by KATHLEEN Y'BARBO
Genre: Romance / Clean Romance
Date of Publication: July 15, 2021
Number of Pages: 246 pages 
ABOUT THE BOOK: Have you ever wished for a second chance to fix something you've messed up or for the courage to say yes to something that just may change your life? Sometimes saying yes to the last thing you want can mean saying yes to exactly what you need.

Ryan "The Rocket" Sutton's winning streak is legendary makes him the undisputed best quarterback in the NFL. However, thanks to one dumb mistake, he's a failure as a husband to Coco, the only woman he's ever loved. When a judge's mistake in divorce paperwork means Coco is still his wife, Ryan makes up his mind to fix what he ruined. Ryan's game plan doesn't count on an internationally famous movie director's camera crew following him as he competes for Coco's love.

After spending most of her adult life as a football wife and mother to twin sons, fashionista Coco Sutton is learning how to be single and fabulous. Emphasis on Fabulous. The sports trophies, memorabilia, and heavy masculine wood furniture in the home she used to share with Ryan have been banished to the attic, and her home is now a cozy haven of plush candle-scented comfort. She's got big plans that include owning a boutique or maybe an art gallery, but she never planned to take on the biggest challenge of her life: staying single. Then her best friend gives her a copy of a book called The Yes Dare, and all her plans are turned upside down.

From a Hollywood movie to the local spring event formerly known as the Cow Chip Toss Festival and a country crooner with a crush on Coco, will Ryan dodge the obstacles to win back the only woman he ever loved?
ABOUT THE AUTHOR: Publishers Weekly bestselling author Kathleen Y'Barbo is a multiple Carol Award and RITA nominee and bestselling author of more than one hundred books with over two million copies of her books in print in the US and abroad. A tenth-generation Texan and certified paralegal, she is a member of the Texas Bar Association Paralegal Division, Texas A&M Association of Former Students and the Texas A&M Women Former Students (Aggie Women), Texas Historical Society, Sisters in Crime, Faith Hope and Love Christian Writers, and American Christian Fiction Writers. She would also be a member of the Daughters of the American Republic, Daughters of the Republic of Texas and a few others if she would just remember to fill out the paperwork that Great Aunt Mary Beth has sent her more than once.
Kathleen and her hero in combat boots husband have their own surprise love story that unfolded on social media a few years back. They make their home just north of Houston, Texas, and are the parents, grandparents, and in-laws of a blended family of Texans, Okies, and a trio of adorable Londoners.
Website ║ BookBub ║ Facebook ║ Instagram
Amazon ║ Goodreads ║ Pinterest ║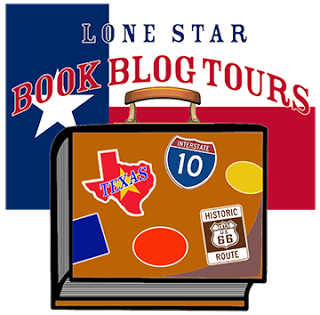 Click the blog names for direct links to book reviews, special features, and a giveaway!
| | | |
| --- | --- | --- |
| 11/2/21 | Video Guest Post | |
| 11/3/21 | Review | |
| 11/3/21 | BONUS Promo | |
| 11/4/21 | Review | |
| 11/5/21 | Excerpt | |
| 11/6/21 | Review | |
| 11/7/21 | Author Interview | |
| 11/8/21 | Review | |
| 11/9/21 | Series Spotlight | |
| 11/10/21 | BONUS Notable Quotable | |
| 11/11/21 | Review | |
| 11/11/21 | Review | |
Giveaway runs November 2-midnight, CST, November 12, 2021