Follow along with the Lone Star Lit Book Blog Tour!
A WITCH'S BREW 
Conquest of the Veil Book III
By Michael Scott Clifton 
Publisher: Book Liftoff
Publication Date: April 14th, 2021
Pages: 318 Pages
Categories: Sword & Sorcery / Magical Realism / Fantasy / Paranormal 
ABOUT THE BOOK: Intent on defeating the Dark Queen and destroying the Veil, Prince Tal and Alexandria arrive at Markingham to discover a city on the verge of collapse, its people starving, and children vanishing without a trace. Hopes of launching attacks from the city against the Dark Queen evaporate. To make matters worse, the tiny breach in the Veil allows only a trickle of soldiers and supplies to pass through. 
 
Before the city's defenses can be restored, the Baleful, a vast army composed of melded humans and animals led by a giant centaur, sweeps across the land like locusts, leaving nothing behind. 
In the midst of turmoil and conflict, the love between Tal and Alex reaches white-hot intensity. But the leader of a ragtag militia group wants Tal for herself and will do anything to get him…even strike a bargain with a child-killing witch for a potion to make her irresistible. 
 
But every witch's brew comes with a price. 
PURCHASE ON AMAZON
ABOUT THE AUTHOR: Multi Award-Winning Author Michael Scott Clifton, a longtime public educator, currently lives in Mount Pleasant, Texas with his wife, Melanie. An avid gardener, reader, and movie junkie, his books contain facets of all the genres he enjoys—action, adventure, magic, fantasy, and romance. His fantasy novels, The Janus Witch, The Open Portal (Book I in the Conquest of the Veil series), and Escape from Wheel (Book II), all received 5-Star reviews from the prestigious Readers' Favorite Book Reviews. The Open Portal has also been honored with a Feathered Quill Book Finalist Award. In addition, Edison Jones and the Anti-Grav Elevator earned a 2021 Feathered Quill Book Award Bronze Medal in the Teen Readers category. Two of his short stories have won Gold Medals, with Edges of Gray winning the Texas Authors Contest, and The End Game, winning the Northeast Texas Writer's Organization Contest. Professional credits include articles published in the Texas Study of Secondary Education Magazine.
Facebook | LinkedIn | Twitter | YouTube | Instagram
Goodreads | Amazon Author Page | Bookbub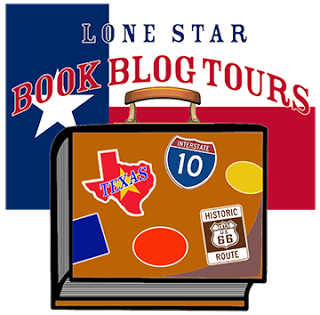 Click the blog names for direct links to book reviews.
| | | |
| --- | --- | --- |
| 5/18/21 | Review | |
| 5/18/21 | BONUS Promo | |
| 5/19/21 | Review | |
| 5/19/21 | BONUS Promo | |
| 5/20/21 | Review | |
| 5/21/21 | Review | |
| 5/22/21 | Review | |
| 5/23/21 | Review | |
| 5/24/21 | Review | |
| 5/25/21 | Review | |
| 5/26/21 | Review | |
| 5/27/21 | Review | |
| 5/27/21 | BONUS Promo | |
Giveaway runs May 18-midnight, CDT, May 28, 2021