Join us on Book Blog Tour!
Saturday, February 19, 2022
TRUST ME
by KELLY IRVIN
Categories: Romantic Suspense / Christian Fiction
Publisher: Thomas Nelson
Date of Publication: February 8, 2022
Number of Pages: 384 pages 
ABOUT THE BOOK: When her best friend is murdered the same way her brother was, who can she possibly trust?
A decade ago, Delaney Broward discovered her brother's murdered body at the San Antonio art co-op he founded with friends. Her artist boyfriend, Hunter Nash, went to prison for the murder, despite his not-guilty plea. 
This morning, Hunter walks out of prison a free man, having served his sentence. This afternoon, Delaney finds her best friend dead, murdered in the same fashion as her brother. Stay out of it or you're next, the killer warns.
Hunter never stopped loving Delaney, though he can't blame her for not forgiving her. He knows he'll get his life back one day at a time, one step at a time. But he's blindsided to realize he's a murder suspect. Again.
When Hunter shows up on her doorstep, asking her to help him find the real killer, Delaney's head says to run away, yet her heart tells her there's more to his story than what came out in the trial. An uneasy truce leads to their probe into a dark past that shatters Delaney's image of her brother. She can't stop and neither can Hunter—which lands them both in the crosshairs of a murderer growing more desperate by the day (hour?).
In this gripping romantic suspense, Kelly Irvin plumbs the complexity of broken trust in the people we love—and in God—and whether either can be mended.
CLICK TO PURCHASE!
│ Amazon│ Barnes and Noble │Apple Books │
│ Bookshop.org│Google Play│IndieBound│
ABOUT THE AUTHOR. Bestseller Kelly Irvin is the author of almost 30 books and novellas, in romantic suspense and Amish romance genres. The two-time ACFW Carol Award finalist worked as a newspaper reporter for six years on the Texas-Mexico border. Those experiences fuel her romantic suspense novels set in Texas. A retired public relations professional, Kelly now writes fiction full-time. She lives with her husband professional photographer Tim Irvin in San Antonio. They have two children, three grandchildren, and two ornery cats.
◆  WEBSITE  ◆ FACEBOOK  ◆  TWITTER ◆ AMAZON  ◆  GOODREADS  ◆
◆  INSTAGRAM ◆ BOOKBUB  ◆ PINTEREST ◆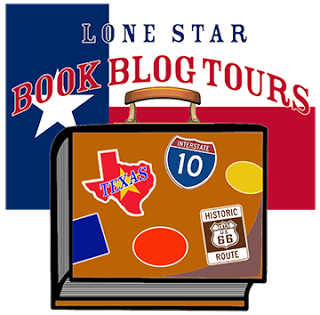 Click the blog names for direct links to book reviews and special features. 
| | | |
| --- | --- | --- |
| 2/22/22 | Excerpt | |
| 2/22/22 | BONUS Promo | |
| 2/23/22 | Review | |
| 2/23/22 | BONUS Promo | |
| 2/24/22 | Review | |
| 2/25/22 | Guest Post | |
| 2/25/22 | BONUS Promo | |
| 2/26/22 | Character Spotlight | |
| 2/27/22 | Notable Quotables | |
| 2/28/22 | Review | |
| 2/28/22 | BONUS Promo | |
| 3/1/22 | Deleted Scene | |
| 3/2/22 | Review | |
| 3/3/22 | Review | |
Giveaway ENDED March 4, 2022