TSLAC Honors Literary Figures
Sunday, September 12, 2021
Literary Landmarks are special places located across the country that attract tourists, book lovers, and history buffs and are designed to educate the public about important literary works and history. With only five Literary Landmark sites designated in our great and vast state, the Texas Center for the Book (TCFB) launched the 2021 Literary Landmarks Roundup to double the number of landmarks in Texas. They sought nominations from libraries, historical associations, Chambers of Commerce, educational institutions, museums, and literary societies, among others.
Four new Texas sites were approved this spring by United for Libraries, the national organization that administers the program, and all are made possible by funding from the Summerlee Foundation of Dallas. This special push for more Texas Literary Landmarks was organized by the TCFB and covers application fees, foundry-made Literary Landmark plaques, and programming led by local institutions to create awareness of the sites' importance to the state's literary heritage.
These new Literary Landmark sites all have dedication ceremonies scheduled this fall. (Check the TCFB website as more details are forthcoming.)
Theodis "Ted" Shine, Jr. Literary Landmark, Booker T. Washington High School for the Performing and Visual Arts, Dallas, Texas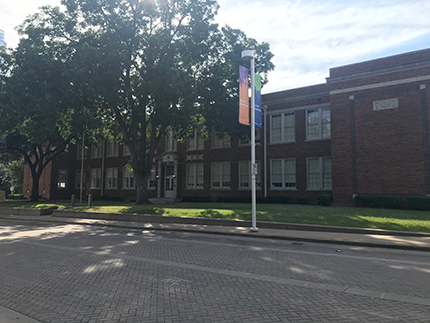 John Avery Lomax Literary Landmark, John A. Lomax Amphitheater, Meridian, Texas
Dr. Gloria E. Anzaldúa Literary Landmark, University of Texas Rio Grande Valley Library, Edinburg, Texas
Lonn Wood Taylor Literary Landmark, Jeff Davis County Library, Fort Davis, Texas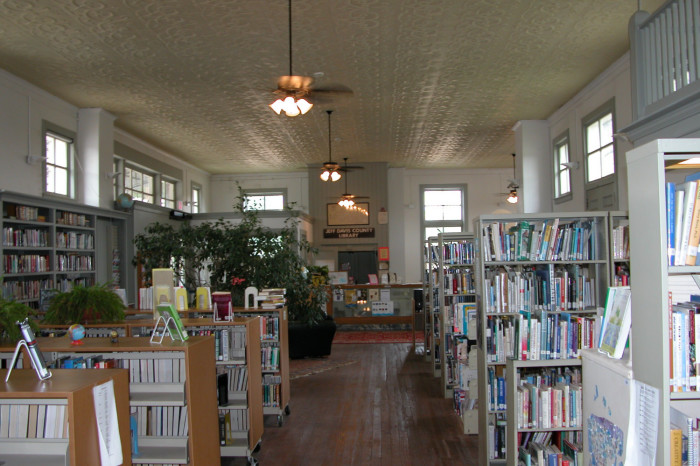 The Lorenzo de Zavala State Archives and Library Building, home to the Texas State Library and Archives Commission (TSLAC) on the Texas Capitol grounds is a Literary Landmark. In commemoration of TSLAC's 100th anniversary on December 3, 2009, a Landmark designation event honored TSLAC's place in the state's history, recognizing how its library resources and archives provided research and inspiration to prominent Texas authors and scholars. Speakers included then-State Librarian Peggy Rudd and former First Lady of the United States Laura Bush. Read about TSLAC's own Literary Landmark. Access historical records related to the event in the Texas Digital Archive.
For more information about this project and the selection process, please visit the Literary Landmarks Roundup page.
Check out Literary Landmarks across the country listed by state at the United for Libraries website. 
About the Summerlee Foundation
Founded in 1988, the Summerlee Foundation is a mission-driven, proactive organization dedicated to animal protection and the preservation of Texas history.