New books blend classics, pop culture
Inspirations include the Odyssey, Bill and Ted's Excellent Adventure, Les Miserables, and dragons.
Homer's Excellent Adventure by P. J. Hoover
In a brilliant mash-up of the Odyssey and Bill and Ted's Excellent Adventure, P. J. Hoover takes this classic and makes it all her own. This book is sure to please your book geeks, your reluctant readers, and even your harshest Classic snobs.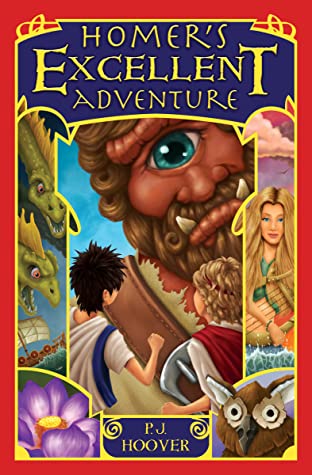 Homer is about to fail out of school unless he can come up with a story. An epic story. Oh, and it needs to be written in dactylic hexameter. No big deal . . . except Homer has no idea what that is. Also Homer is horrible at writing, so he's pretty much out of luck.
But the Greek god Hermes has a story that needs a storyteller, and with a trick of immortal magic, he sends Homer and his best friend Dory back to the end of the Trojan War. They meet up with the Greek hero Odysseus, along with an entire crew of smelly sailors, and set off on a journey filled with scary monsters, angry gods, and a very hungry cyclops.
A Wish in the Dark by Christina Soontornvat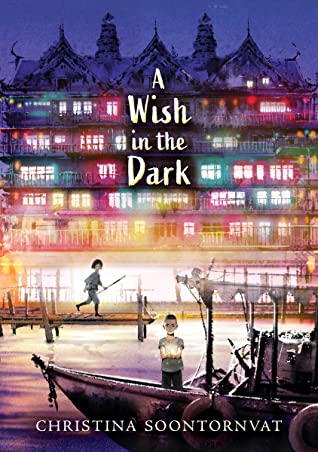 A middle grade adventure inspired by Les Miserables was a sure hook for me. As beautiful and heartbreaking as the original, Christina Soontornvat was able to take her Thai roots and create a story worthy of its inspiration. Rich in culture and beautifully diverse, I loved it.
All light in Chattana is created by one man—the Governor, who appeared after the Great Fire to bring peace and order to the city. For Pong, who was born in Namwon Prison, the magical lights represent freedom, and he dreams of the day he will be able to walk among them. But when Pong escapes from prison, he realizes that the world outside is no fairer than the one behind bars. The wealthy dine and dance under bright orb light, while the poor toil away in darkness. Worst of all, Pong's prison tattoo marks him as a fugitive who can never be truly free. 
Nok, the prison warden's perfect daughter, is bent on tracking Pong down and restoring her family's good name. But as Nok hunts Pong through the alleys and canals of Chattana, she uncovers secrets that make her question the truths she has always held dear.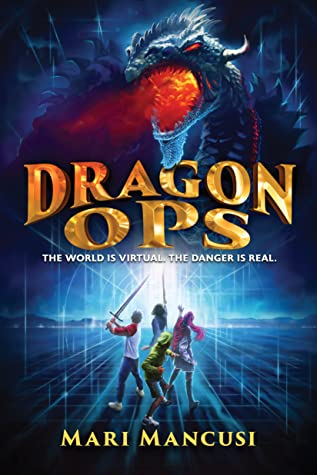 Dragon Ops by Mari Mancusi
Coming next month from my favorite Dragon Girl, a new fantastical adventure that will capture gamers and non-gamers alike. Mancusi is amazing at creating worlds that are so believably fantastic. Her knack for all things dragons always has me hooked until the very last page is turned. Another magical thrill ride that will please even the toughest thrill seeker, you'll want this one for your summer reading list.
Welcome to Dragon Ops, the world's first augmented-reality video-game theme park. Set on a once-deserted island, three beta players—classic gamer geek Ian; his adventure-seeking sister, Lily; and their too-cool-for-gaming cousin, Derek—have been lucky enough to score an invite to play before the fully immersive experience opens to the public.  
But once inside, they find themselves trapped in a game taken over by a rogue AI dragon called Atreus, and suddenly the stakes go beyond the virtual world. With no cheat codes, guidebooks, save points, or do-overs, they'll need all their cunning and video-game hacks to beat the game and survive in real life.
Action-packed and unputdownable, Dragon Ops will thrill gamers and reluctant readers alike with high-tech adventure and electrifying twists and turns.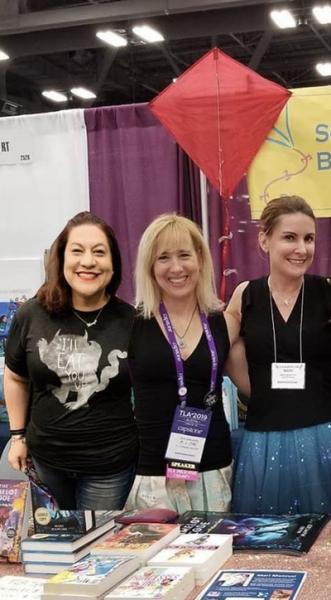 Margie Longoria is a high school librarian in deep South Texas, proud Tejana, Literary Latina, author-proclaimed YA Book Maven, Diverse-Book Pusher, Slytherin, founder of Border Book Bash RGV, and lover of Mr. Darcy and Happily-Ever-Afters. She lives in Mission, Texas, with her very own Mr. Darcy and two rambunctious sons. You can find her on Instagram @MargiesMustReads or on her blog at https://margiesmustreads.com