It's always the right time for love
A roundup of Texas romance reads wouldn't be complete without a cowboy falling in love.
Love knows no age limits. It does not follow a timeline. Love happens in an instant. It takes a while to grow. Love could be once in a lifetime or could take many tries. Sometimes, they start as friends; other times, they start as rivals or even enemies. But, as is the promise of romance, the couple always ends up together with a hopeful future at the conclusion of the story. Our March books feature all of these scenarios and more.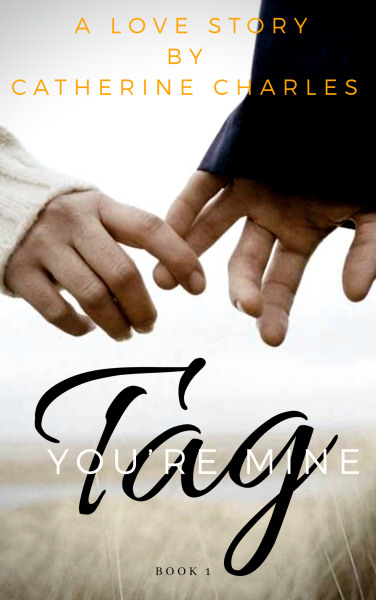 Teenage Romance
Tag You're Mine is the sweet story of high school seniors Presley Donovan and Brice Harte. Presley is an army brat, most recently from Texas, who is marking time in a new school until she goes to her dream college in South Carolina. Brice is a standout baseball player who is all but assured of a scholarship from Ole Miss until an offer to play for the Texas Rangers arrives to tempt him to bypass college in favor of turning professional early.
These two have an instant connection when they literally bump into each other on the first day of school. What makes their story even cuter is that they already have a history together from when they were eight years old. The novel deals with the beginning of their relationship and the choices they make that dictate their future together as a couple.
This is the first of seven planned books in the series, following four main characters from high school through adulthood. Each installment ends in a cliffhanger. Heat level is mild and appropriate for young adult readers.
Author Catherine Charles knows Presley inside and out because she herself grew up as an army brat. She lives in Fort Worth with her husband, their two children, and two goldendoodles.
Rockstar Romance
Before the Second Show exemplifies the idea that love happens at the right time. At sixteen, Emmy fancies herself in love with rock star Alex after they share a kiss backstage post-concert. He leaves for a world tour with his band, Trace, and when she sees him next, he doesn't remember her.
Five years since that first kiss, they meet again in Austin and life has changed immensely for both of them. Emmy has a good job and is in a relationship with someone from her world. Meanwhile, Alex is suffering from the ill effects of his rock-star lifestyle of excess and bad choices. Now, he wants Emmy, but before can win her, he must first face the obstacles of his illness and an unwanted third party.
Content advisory: some explicit sex.
Thia Finn is Texas-born, Texas-bred, and University of Texas-educated. With her high-school-sweetheart husband and their Chihuahua named Josie, she lives in the same small Texas Hill Country town where she grew up.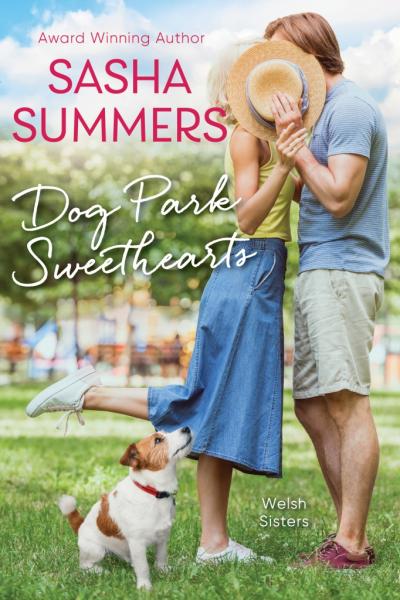 Friends-to-Lovers Romance
In Dog Park Sweethearts, artist Autumn Welsh and restoration expert Noah Contreras are friends. So are their dogs Cobie and Baxter, the reasons they meet at the dog park every Monday morning before work. Both are worried over their respective parent. Her dad doesn't go out, while his mom takes on too many volunteer responsibilities. When Autumn comes up with the idea of matchmaking her dad to Noah's mom, their friendship turns into something more. But Noah is only in Crossvine Creek, a small town in North Texas, until he finishes his restoration project. In less than two weeks, he's planning to move again. That is, unless there's something—or someone—who could make him stay.
This sweet, contemporary, perfect-for-a-Hallmark-movie adaptation romance is the first of a two-book series featuring the Welsh sisters. Harley Welsh's story, Pumpkin Patch Sweethearts, will be out in September.
Sasha Summers lives in the suburbs of the Texas Hill Country with her family and her beloved grumpy cat, Gerard, the feline overlord.
Second-Chance Romance
A roundup of Texas romance reads wouldn't be complete without a cowboy falling in love. In Cowboy Come Home, Ford Jarvis moves from ranch to ranch. Believing himself cursed like all the men in his family, he doesn't stay in one place long enough to get attached. Two years ago, he nearly did.
Claire Kowalski is looking for Prince Charming and she knows Ford is not the one. He's broken her heart before. But she needs him back in Big Verde, Texas, to help stop her struggling ranch from going under. As Ford and Claire work together to save Rancho Canada Verde, they find that love can break any curse.
Cowboy Come Home is the second book in the Once Upon a Time in Texas series. While it can be read as a stand-alone, characters from Big Bad Cowboy are also heavily featured so it's advisable to read it as well.
There are steamy scenes of open-door intimacy.
Living on a cattle ranch south of San Antonio and coming from a long line of strong Texas women who settled the Big Bend area, Carly Bloom is an authentic voice in Western contemporary romance.
Spring into reading, Texas!
Maida Malby is a writer, reader, reviewer, and blogger who has an out of control TBR mountain. She lives in West Texas with her retired air force husband and future golfer/bowler/chef son. She writes stories that take readers to some of the most beautiful places in the world, including her birth-country, the Philippines. Her books and reviews are posted on her website maidamalby.com