Romantic stories about new love between unlikely pairings.
The month of misty showers and fresh blooms matches perfectly with romantic stories about new love between unlikely pairings. 
Royal Romance  
Swacovian Crown Princess Alexandra Louis Eleanor Evangeline Von Claremont (otherwise known as A-Lee) promised her beloved Grandmere on her deathbed that she would find the man her grandmother had loved and lost contact with during the Korean War. This man, Lt. Llewellyn Bradford, has a daughter and a granddaughter that he doesn't know exist. Bradford's last known place of employment is the Texas Rose Ranch and A-Lee will do whatever she has to in order to find him. It was her grandmother's dying wish. She will not fail. Nothing will stop her. Until…she runs out of gas in the middle of nowhere. 
The Texas Rose Ranch may be the second largest ranch in Texas, but it's by far the most profitable. T-Bone is finally home for good with his newly minted PhD in Agribusiness. He's taking over the farming arm of the family business. The ranch is going non-GMO whether the family likes it or not. It's his way or the highway. Speaking of the highway, there seems to be a tall chestnut-haired woman wearing a red sequin crop top walking purposefully down the middle of Highway 16. 
After some serious convincing, T-Bone talks A-Lee into letting him take her to the Texas Rose Ranch to rest and meet his family. Together they tear the ranch apart looking for clues to the mystery that is Lt. Llewellyn Bradford. 
What they find changes their lives forever. 
The fifth installment of the Texas Rose Ranch series, Texas Rose Happily Ever-After is now available from your favorite book retailers.  
Katie Graykowski is a #1 Amazon and international bestselling author of 20+novels, including the wildly popular romance series The Lone Stars, The Marilyns, and Texas Rose Ranch. She also writes mysteries and YA. She likes sassy heroines, Mexican food, and glitter nail polish. Katie is married to a very loving, patient, and tolerant man. She has one human kid and three K-9 kids. She lives on a hilltop outside of Austin, where her home office has an excellent view of the Texas Hill Country. When she's not writing, she's scuba diving, baking, or gardening. 
Opposites Attract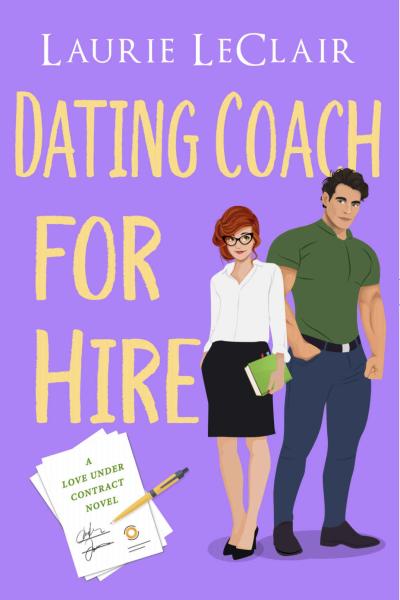 He's the bad boy everyone's always warned her about. She's the good girl he's drawn to like a moth to a flame. What could possibly go wrong… 
Strait-laced librarian Phoebe is a hopeless romantic at heart. She secretly devours historical romance novels, longing for her own alpha hero in real life. Snort. She's batting zero on that front.  
After getting tipsy one night, she may or may not have done some drunk dumpster diving—hey, it wasn't that bad, well, okay, she pleads the fifth—to be rescued by a strong, dynamic, hot-off-the-charts guy. Yeah, like she has a chance with him. Funny how his preposterous idea may be the answer to her prayers… 
Bad boy, wealthy businessman Tag never met a rule or assumption he didn't want to break. And he loves a challenge. When sexy Phoebe tumbles into his world, he's a little bit more than intrigued by the outwardly prim and proper lady who longs to know the way to a man's heart.  
She's a bookworm—not a bad thing, but, you know, no life experience. So why not play the devil to the good girl and turn her world upside down by offering to be her dating coach?  
Sparks fly and the dangerous level of heat simmering between them may end up burning Tag to a crisp when the tables turn on him and he has all he can do to not succumb to the forbidden… 
Dating Coach for Hire, Book 2 of A Love Under Contract series, is available in eBook from Kindle, Nook, and iBooks. 
Bestselling author Laurie LeClair writes contemporary romance, romantic comedies, romantic suspense, and women's fiction. Laurie has a not-so-secret love for characters who make her laugh and cry, and who linger in her mind long after the story ends. Laurie's habit of daydreaming has gotten her into a few scrapes and launched her to take up her dream of writing. Finally, she can put all those stories in her head to rest as she brings them to life on the page. Laurie loves to write, read, bake, travel, and discover new adventures. She considers herself a New Texan—New England born and raised, and now living in Central Texas. 
This Easter, Maida Malby is coming out of her writing cave and rejoining the social media world to promote her multicultural destination romance books and share her reviews for Lone Star Lit Book Blog Tours. Follow her on her website maidamalby.com and connect with @carpediemchronicles on Facebook and Instagram.