Detours, new homes, fresh starts
Our two featured romance stories this month reflect the optimistic thinking of a new year.
It's a new year, Texas Romance Readers! There's hope in the air. Expectations abound for first times and fresh starts. People are setting up plans and making resolutions in life and in books. Our two featured romance stories this month reflect this optimistic thinking.
A New Home
Just a detour, or the home she needs?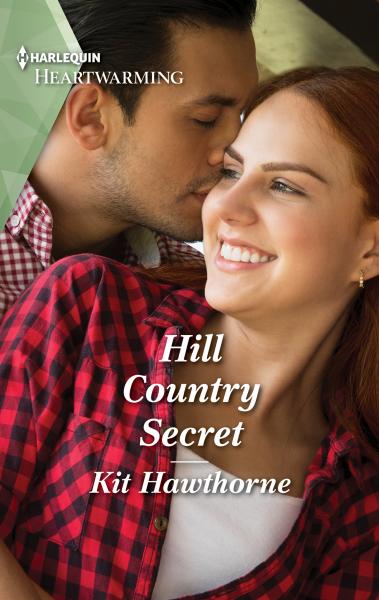 Lauren Longwood's freewheeling existence has hit a bump in more ways than one. Pregnant by her ex, she retreats to Texas and meets charismatic Alex Reyes, as tied to the land as Lauren is to the road. Once, all he wanted was to save his ancestral ranch. Now he wants to offer Lauren the steadfast love that's eluded her if she'll trust him enough to stay. The sweet, small-town romance Hill Country Secret is book one of Kit Hawthorne's Truly Texas series. Book two, Coming Home to Texas, a second-chance romance, is out in February.
The Truly Texas books are set in Limestone Springs, a fictitious town in the Texas Hill Country, on a ranch that's been in continuous operation by the same family for seven generations, since before the Texas Revolution. Alejandro Ramirez, the family patriarch, fought and died at the Battle of Bexar under the command of Captain Juan Seguin. His descendants take pride in their heritage as they cope with the present-day demands and rewards of rural life in a small Texas town.
Kit Hawthorne makes her home in south-central Texas on her husband's ancestral farm, where seven generations of his family have lived, worked, and loved. When not writing, she can be found reading, drawing, sewing, quilting, reupholstering furniture, playing Irish pennywhistle, refinishing old wood, cooking huge amounts of food for the pressure canner, or wrangling various dogs, cats, goats, and people.
A Fresh Start
Lilith spent almost twenty-five years as a trophy wife. But recently divorced and with little money, she sets out on her own. Her new rule: no men. She doesn't need a man or his money. Her plan for a fresh start is derailed by car trouble. Stranded on a dirt road in the Texas Hill Country, she's forced to accept the help of the cowboy who stops to offer assistance. Judging him on well-worn jeans and dusty work boots, she assumes he's a broken-down cowboy or someone's hired help. Beau offers her a place to stay until she can get her car sorted out. But he quickly realizes Lilith's dislike for men, especially rich men, so he hides the fact that he owns the ranch where she's staying.
Her fiery red hair, bad attitude, and exotic cat should have him running the other way, but he finds her intriguing. The more he flirts, the more she snaps back. Banter leads to attraction, but both are hesitant because they've been burned by relationships before. Wrangled by Lilith is the first book in the Stargazer Springs Ranch series. This sweet, romantic comedy is available from most book retailers.
Remi Carrington is the figment of Pamela Humphrey's imagination. She loves romance and chocolate, enjoys disappearing into a delicious book, and considers people-watching a sport. She was born in the pages of the novel Just You and then grew into an alter ego. She writes sweet romance set in Texas. Her Bluebonnets & Billionaires series features places in San Antonio and the surrounding Hill Country, where she lives with her husband, sons, and black cats.
For the new year, Maida Malby resolves to stay healthy with the help of her new exercise bike. She sweats it out to the tunes of Broadway musicals while she plots a new multicultural, contemporary, romance series set in an air force base in south-central Texas. She hopes to complete and release Samui Heat and Palawan Promises, the last two books of her Carpe Diem Chronicles series, by October this year. Watch out for updates at maidamalby.com.