A Romance Anthology for Charity and a Frenemies-To-Lovers Romance
It's summer! And while the pool may be cool, the romance is hot in these new books. Grab one or two for your vacation reads!
Charity Romance Anthology
COLOR THEORY 2: Love, The Tie That Binds is a romance anthology with thirteen never-before-seen novellas. Each story is filled with love, devotion, and determination shown through characters who follow their hearts, despite the racial obstacles that arise. Presented by A Book A Day, COLOR THEORY 2 brings stories of united hearts and the way their unions complete their world, filling their lives with undying affection, deep emotion, and an unbreakable bond. This anthology will only be available for a short time. All proceeds will aid the education of Black students through the A Book A Day Scholarship Fund.
Authors include Aleatha Romig, A.L. Jackson, Amanda Shelley, A.M Kusi, Brenda Rothert, Chelle Bliss, Daryl Banner, Eden Butler, Elyse Kelly, Kat Mizera, Kenna Rey, Shannon Bruno, Taylor Danae Colbert, and T.K. Leigh. Foreword by Renita McKinney.
Renita McKinney was born in Texas and raised in Texas, then Arkansas. As an only child, she started reading and books became her best friends. Her passion for books, desire for writing, and love for words have afforded her the opportunity to work with many New York Times, USA Today, and Amazon bestselling authors. Renita now lives in San Antonio, Texas, owns A Book A Day Author Services, tries to read at least 500 books a year, and loves to hang out at her own version of Cheers: Lefty's Draft House, where she's truly turned friends into family.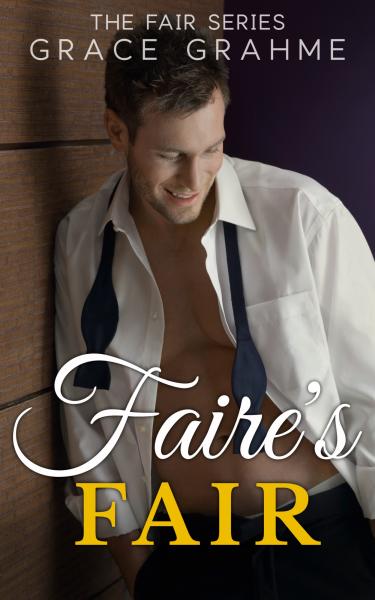 Frenemies-To-Lovers Romance
She's strictly business. He likes to play around. When she starts her new job, will his flirtation leave her exasperated… or intrigued?
Kathryn Reilly's business is cashing in on the 1998 tech boom. When her executive client turns out to be the same sexy rogue who nearly seduced her at a Renaissance Faire, she vows to not let the near one-night stand interfere with the contract her firm needs.
CEO Ian Somerland isn't used to the word no in business or pleasure. Kathryn's immunity to his charm strikes a chord in him that hasn't been played in years and he's determined to win her to his bed. And he never loses.
Kathryn does her best to keep their relationship all work and no play, but her business smarts are no match for his seductive skills and she's fighting a losing battle to stay in the boardroom and out of the bedroom.
Can this playboy convince her that bending the rules might lead to an affair to remember? Or will she turn the tables and beat him at his own game?
Faire's Fair is a slow-burn, frenemies-to-lovers, billionaire romance. Free to borrow for Kindle Unlimited subscribers.
Grace Grahme lives in San Antonio and balances (not always successfully) writing, a career, a family, and a menagerie of dogs, cats, and backyard chickens. She's an avid coffee consumer and adult beverage fan and loves catching up with friends on Marco Polo. She avoids cleaning, cardio, and carbs—unless it's an emergency. She carves out writing time by starting her day at the gym at 5:15am, which unfortunately means she's in bed earlier than she'd like.
Maida Malby is publishing a new book this month--a diverse short story romance anthology featuring her '80s retro romance Panagat. This summer, she'll be in and out of the writing/editing cave to complete two more stories for fall and winter releases. As always, check out her website maidamalby.com for updates on her books and reviews and giveaways for Lone Star Lit Book Blog Tours.