In Romance, lovers are able to love who they want, how they want.
In Romance, lovers are able to love who they want, how they want.
Love is love. In Romance, lovers are able to love who they want, how they want. Be they opposite sex or the same, childhood friend or scion of their family's sworn enemy, love ultimately wins.
WLW Romance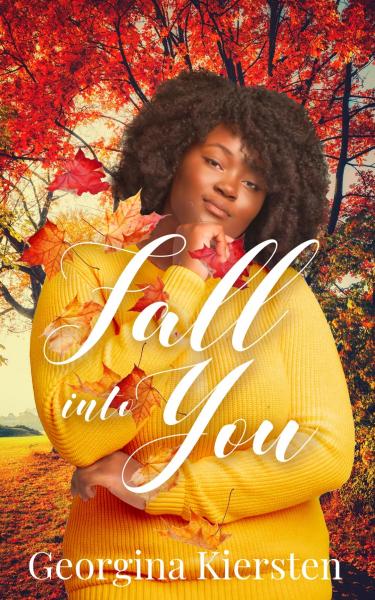 Imari Haines has had it with the gossip. The whole town is acting like she's their very own Runaway Bride. A plus-size, Black version of Julia Roberts that left a perfectly nice boy at the altar.
Exhausted by this charged atmosphere, a boss that doesn't appreciate her, and the never-ending town rumors, Imari makes a bold decision. Come autumn, she moves to Appeley (a small town in the Hill Country) and never looks back.
In Appeley, for the first time ever, Imari feels welcome, happy, and unapologetically herself. She tries new things, makes brand-new friends and, while attending the fall apple festival, she accidentally bumps into a very familiar face….
Cassidy Martinez was her childhood best friend and partner in crime. Now, she has grown into a stunning, confident woman, and Imari can't help noticing.
Should she take a risk?
Can the two of them pick up where they left off, or is being friends not going to be enough this time around?
Fall Into You is available from Amazon and is free to borrow for Kindle Unlimited subscribers.
Georgina Kiersten is a Black trans masculine author who was raised in San Antonio, Texas. Living with a disability has given Georgina the ability to see the world in a unique and open way that shines through their writing.
When they are not writing or reading the latest books, Georgina is a graphic designer by trade and a bit of a geek, diving headfirst into the fandom universe as well as juggling five kids and two dogs.
Star-Crossed Love
Two familias in Texas, both alike in dignity, rivalries, and passion….
Having grown up in the nurturing household of Casa Capuleta, Mariana will do anything for familia. To solve her adoptive parents' financial problems amid their rapidly changing San Antonio comunidad, Mariana and her younger sisters are determined to win the Battle of the Mariachi Bands. That means competing against Hugo Montero, their father's archnemesis, and his band and escalating a decades-old feud. It also raises the stakes of Mariana's forbidden attraction for a certain dark-eyed mariachi who sets her heart racing.
To Angelo Montero's familia, Mariana is also strictly off-limits. But that doesn't stop him from pursuing her. As their secret affair intensifies and the competition grows fierce, they're swept up in a brewing storm of betrayals, rivalries, and broken ties. Against the odds, they vow to bring peace. But sacrifices must be made, and consequences weighed for two star-crossed lovers to make beautiful music together.
West Side Love Story is now available in digital, audiobook, and paperback from select retailers.
Priscilla Oliveras is a USA Today bestselling author and 2018 RWA® RITA® double finalist who writes contemporary romance with a Latinx flavor. Proud of her Puerto Rican-Mexican heritage, she strives to bring authenticity to her novels by sharing her Latinx culture with readers.
Priscilla lives in Florida, but she practically has a second home in Texas (San Antonio) where her paternal grandparents raised her father Joe and eight other children.
Maida Malby is finalizing the details for the publication of her first book in 2022. Panagat, a retro multicultural romance set in the late-80s in Palawan, Philippines, is part of a short story anthology releasing in July. Visit her website maidamalby.com for information about her books and her reviews for Lone Star  Book Blog Tours.