Reading Romance from diverse authors
Sunday, September 26, 2021
Summer may be over, but our Texas Reads continue to bring the heat with our featured romance books. In this issue, we highlight the versatility and diversity of our Texas creators with a light beach read from an Asian-American author and an intense interracial romance from a citizen of the Cherokee Nation.
Island Romance
Runaway Bride meets sexy billionaire
Irene's plan was simple.
Escape to a private island.
Bask in the sunshine
Forget about her cheating ex.
What she didn't count on was the appearance of the island's owner and his sexy verbal sparring skills.
How did her life end up like a late 1990s movie?
Find out what happens when a reservation mix-up has these two stuck together on a remote island.
Two for Dinner is the first book in the Steams & Giggles contemporary romance series. This light beach read is on sale for $0.99 from your favorite retailers until September 30th.
Rachel A. Smith is a romance addict who has returned to Texas. Born in Fort Worth, raised in Perth, Australia, she has recently moved from Colorado and now calls San Antonio home.
Rachel loves to watch any movie with a guaranteed happily ever after and reads all the books that have romance elements in them. She offers readers stories that are filled with seduction between the sheets: page-turning contemporary romances that make you laugh, sigh, and want more.
She also writes historical romance under Rachel Ann Smith.
---
Rockstar Romance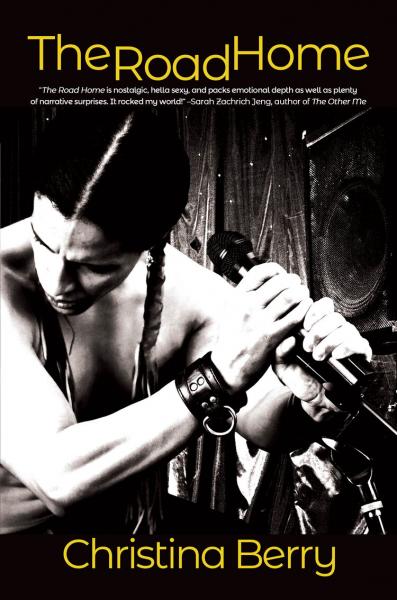 Sex and rock 'n' roll are Jake Sixkiller's top priorities. As front man of one of Austin's most popular bands and with a long line of lovers knocking on his bedroom door, he has it all.
Until a car accident shakes his world to its core. With his best friend in the hospital fighting for her life, he's flooded with memories of the night he lost his entire family at the hands of a drunk driver.
Amid the turmoil, he finds solace in the arms of a woman he should probably avoid. Nicole, aka Arson Nic, a Roller Derby dynamo, is a prickly spitfire who throws Jake into a tailspin.
When he's offered a once-in-a-lifetime tour opportunity that brings him back to the Cherokee reservation where he grew up, Jake must decide what matters most, a future still unwritten or a past he buried long ago.
The Road Home, a high-steam and angst-filled interracial romance, is the second book in the Lost in Austin series. It's free to read by Kindle Unlimited subscribers.
Christina Berry is an award-winning author of sex-positive contemporary romance. Her debut novel, Up for Air, was a Sexiest Consent Winner in the 2021 Good Sex Awards, the 2021 Independent Press Award Romance Winner, and was a Finalist in Romance for the 2021 Maxy Awards and the 15th Annual National Indie Excellence® Awards.
A citizen of the Cherokee Nation, Christina is originally from Oklahoma but has lived in Texas for most of her life (Lake Jackson, Arlington, and Austin) and graduated with a BA in History from the University of Texas. She currently resides in Austin with her husband and two robot cats.
Maida Malby is still working on Samui Heat, Book 3 of her sweet and steamy Carpe Diem Chronicles series, by cooking, baking, rock climbing, and watching Thai romantic comedies. And writing, of course. She's also preparing for her upcoming trip to Dallas for her first book signing in two years.