It's beginning to look a lot like Christmas
Enjoy the magic that only Christmas can bring.
These times are fraught with anxiety and stress. No wonder readers (and authors) are reaching out for the magic that only Christmas can bring—for joy, family, friends, and love.
It might still be hot in Texas, but here at Lone Star Lit, it's beginning to look a lot like Christmas with our featured romance reads for October.
Home For the Holidays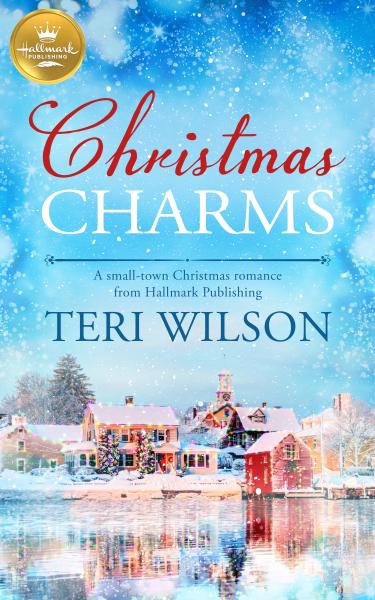 In Teri Wilson's Christmas Charms, Ashley James's dream of a perfect Christmas—a romantic trip to Paris with her boyfriend, Jeremy, an engagement ring on her finger—is shattered after a disastrous dinner date ends in their break-up.
Leaving Manhattan, she heads home to Owl Lake to celebrate the holidays with her parents and heal her bruised heart. On the train ride, she is gifted with a beautiful antique charm bracelet while she slept. Soon, she realizes that each charm represents things and events that are happening in real life. Coincidentally, many of them involve her high-school sweetheart Aidan, who is now a local firefighter. Christmas magic is at work in this sweet, homecoming, second-chance, small-town romance.
San Antonio resident Teri Wilson is a Publishers Weekly bestselling author of heartwarming, whimsical contemporary romance. Three of Teri's books have been adapted into Hallmark Channel Original Movies, including Unleashing Mr. Darcy (plus its sequel, Marrying Mr. Darcy), The Art of Us, and Northern Lights of Christmas, based on her book Sleigh Bells Sweetheart. She is also a recipient of the prestigious RITA Award for excellence in romantic fiction for her The Bachelor's Baby Surprise. Teri has a major weakness for cute animals, pretty dresses, and Audrey Hepburn films, and she loves following the British royal family.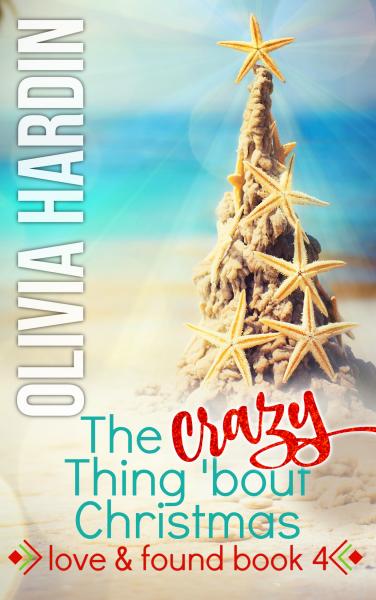 Christmas Surprise
Having found a new job closer to her boyfriend, Luke, normally cautious Lacey packs up all her belongings and drives to Simoneaux Bayou to surprise him in Olivia Hardin's The Crazy Thing 'bout Christmas, book four of her Love & Found series. 
While Luke is happy about Lacey's plan to move to southeast Texas and take their relationship to the next level, her arrival on his doorstep puts his own Christmas surprise in jeopardy. How to hide his plans for their happily-ever-after without her knowing about them before he's ready?
Olivia Hardin always realized how strange she was to have complete, movie-like character dreams as a child. Eventually, she began putting those vivid dreams to paper and is rarely without a spiral notebook full of those mental ramblings. A native Texas girl, Olivia is a USA Today bestselling author of contemporary romance, paranormal romance, and urban fantasy. She lives in the beautiful Lone Star state with her husband, Danny, and their two rescue dogs, Bonnie Sue and Heidi Ho.
Maida Malby is ready to cast her vote in West Texas and encourages y'all who are eligible to do the same. As a naturalized American citizen, she considers voting a right and a privilege, which she exercises whenever the opportunity arises. Maida is celebrating the release of her latest story, "Global City Tryst," in the Big City Heat anthology, and will be hard at work during National Novel Writing Month this November to finish Samui Heat, the latest installment in her multicultural contemporary romance series, Carpe Diem Chronicles.