A roundup of new and recent Texas romance
Enemies become lovers, separated high school sweethearts find each other again, and a roguish gambler charms a lady sheriff.
Texas is so vast, its history so rich and distinct, and writers find so much inspiration for their stories here. There's always a variety of choices, even from within one genre. Whether they're on a farm, in a port town by the gulf, or in the Old West, these Texas reads feature diverse characters falling in love despite conflicts that threaten to keep them apart. Enemies become lovers, separated high school sweethearts find each other again, and a roguish gambler charms a lady sheriff.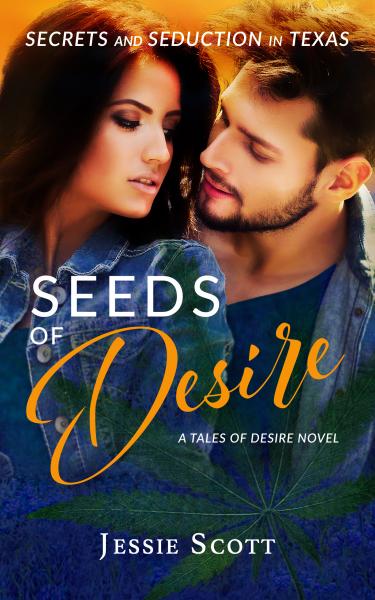 Enemies to lovers down on the farm
In Jessie Scott's Seeds of Desire, smooth-talking Yankee Evan Ross comes to Dani Zimmer's small Texas town of Hampa Valley to acquire her farm, and five others, for his despicable boss or lose everything he owns.
With her livelihood deeply rooted in her farm, Dani refuses to sell and starts planting seeds of resistance in the community. That doesn't mean she wouldn't enjoy giving in to her desire for Evan, however. When he finds out a secret he could use to force her to sell, Evan faces a tough choice between bankruptcy and protecting the woman he's falling in love with.
When not working on another sexy scene, Jessie Scott can be found tending her organic fruit and vegetable garden. Every chance they get, Jessie and her husband hop on their motorcycles and head out to ride the scenic roads of the Texas Hill Country.
Second chance at love on Galveston Island 
In The Moon Over Sea Wolf Bay by Nellie Krauss, Annie Winters and Santos Cordero were high-school sweethearts who were separated by time and circumstances beyond their control. Years later, they meet again when Annie flags down Santos on his motorcycle. She's now a maritime captain at her grandfather's failing tugboat business; he's a motorcycle mechanic in a dealership he co-owns. With danger at her heels, can they reconnect and get past their cultural differences, or will his fear of the ocean be the major problem they're unable to overcome? 
This steamy multicultural romance is book one of a series of romance novels set on Galveston Island, featuring heroines with non-traditional career goals.
Nellie Krauss writes contemporary romances with sassy heroines. Her cross-cultural stories are inspired by her time spent living with Native Americans on the Pine Ridge Reservation in South Dakota. The Texas Renaissance Fair is her favorite place to be when she's not in the Black Hills or at the beach. Her biggest thrill is hearing the roar and rumble of her Harley's engine on the open road.
Stuck together in the Old West
It's 1892 in Xina Marie Uhl's sweet historical romantic comedy Lady Law and the Texas Derangers, and the sheriff of the West Texas town of Abalone is a woman. Texie Cortez is proud of how she keeps the cowpokes in order and the gunslingers away from her small town. But there's one charming rogue she doesn't mind welcoming—ladies man and gambler Alec Malone. He's got a secret and she has an outlaw gang to track down. Sticking together, they set out to capture the weirdest bandits in Texas.
Raised in a bona fide Old West mining town, Xina Marie Uhl writes stories that span genres (including historical romance, humor, fantasy, and adventure) and locations (including the Roman Empire, Antarctica, and the Old West).
Maida Malby is social distancing along with her working-from-home husband and virtual-learning son in their home in West Texas. She is currently writing Global City Tryst, the latest installment in the Carpe Diem Chronicles series—multicultural, international, contemporary romance books that take readers away to fabulous locations in the US and Southeast Asia. Find out more about them at maidamalby.com.